Abdul Mutallab appears in court for terrorism; pleads not guilty; father did not come….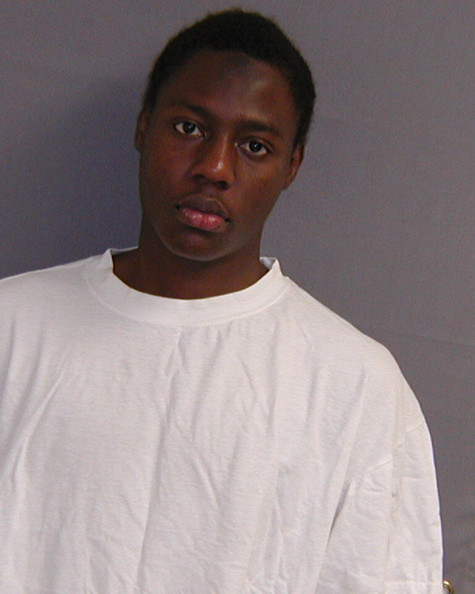 Abdul Mutallab arraigned at Detroit court, pleads not guilty; 6 charges for terror plot; father did not come….
USAfrica: The News & Opinion Leader for Africans and Americans.
Special to USAfrica multimedia networks, Houston. USAfricaonline.com,  CLASSmagazine, The Black Business Journal and Nigeria360@yahoogroups e-group
A federal judge, U.S. Magistrate Judge Mark A. Randon, in Detroit took all but 3 (three) minutes only for the opening trial formalities for Nigerian-born terror-plotter Farouk AbdulMutallab. Farouk pleaded not guilty.
The infamous 23-years-old Mutallab affirmed to the judge that he read the indictment and understood the charges, and aware he will be held until further trial. No future trial date has been set.
The parents of the alleged terrorist did not show up at the trial, which was first reported as breaking news last week, exclusively, on USAfricaonline.com by USAfrica's Publisher Chido Nwangwu — deriving from his chats with sources close to the Alhaji Umaru Abdulmutallab's family inside Nigeria and in the U.S.
But two Nigerian-born attorneys Maryam Uwais and Mahmud Kazaure, based and licensed in Maryland, said they came to observe on behalf of the Alhaji Umaru Abdulmutallab's family. His son came in to court wearing a white T-shirt and beige trousers/pants.
The court will inform the public defender and the government of the date for the substantive trial, drawing from the indictment from a U.S. grand jury on Wednesday January 6, 2010 against Farouk Abdulmutallab on six counts for trying to blow up an American airliner  Northwest flight 253 on Christmas Day 2009.
The charges include attempted murder of the other 289 passengers and crew aboard the plane, and attempting to use a weapon of mass destruction, namely, the high explosive Pentaerythritol Tetranitrate (PETN) and
Triacetone Triperoxide (TATP), among other ingredients. His tutoring from al Qaeda in the Arab peninsula and affiliated terrorism networks remain points of security probes by the American and other international intelligence agencies. President Obama has since accepted the clumsy handling of preventive security on Mutallab's fumbled, deadly bombing plot.
See related reports, insights and commentaries on this issue here at USAfricaonline.com
World SOCCER SHOWDOWN: South Africa backs Morocco; U.S under pressure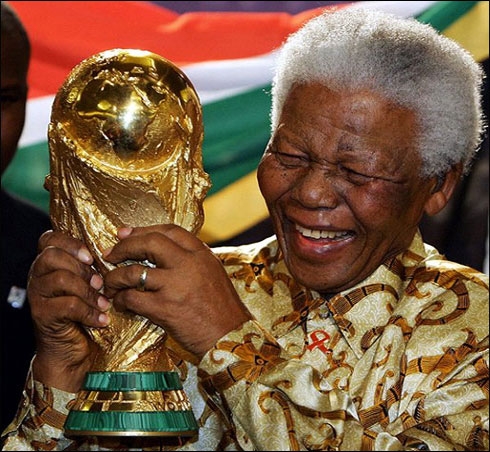 Special to USAfrica [Houston]  • USAfricaonline.com  •  @Chido247  @USAfricalive
"It is an old myth that Africa doesn't have the capacity, and naysayers should stop using the political argument. Africa hosted the best Fifa World Cup ever and with good support, Morocco can emulate South Africa," said the SAFA president Jordaan.
Johannesburg – South Africa Football Association (SAFA) president Danny Jordaan has promised Morocco that South Africa will give its unqualified support to secure another World Cup on the African continent in 2026.
Morocco is vying to stage the world's biggest football prize against a joint bid by Canada, Mexico and the U.S.
The Moroccan delegation comprises ex-Senegal and Liverpool striker El Hadji Diouf and former Cameroonian goalkeeper Joseph-Antoine Bell.
Jordaan said it would be great for Africa to have a second bite of the World Cup cherry, adding Morocco's bid was Africa's bid.
Jordaan assured Morocco that he would personally lobby for the Council for Southern Africa Football Associations (Cosafa) and the rest of the continent to rally behind the Moroccans.
In his remarks, Antoine Bell said Morocco had all the ingredients to host another spectacular World Cup.
"South Africa showed the way and I am confident Morocco will follow suit. The country has international standards, from the stadiums to top infrastructure. Morocco can compete with the best in the world," he said.
By giving Morocco its support, South Africa's voice would make all the difference on the continent, Bell said.
"When South Africa talks on the continent, the rest of the continent listens hence it is vital for South Africa to support Morocco. South Africa has the experience and Morocco will use this experience to win the 2016 bid," added Bell. African News Agency
USAfrica: Nigeria's embattled President Buhari returns to London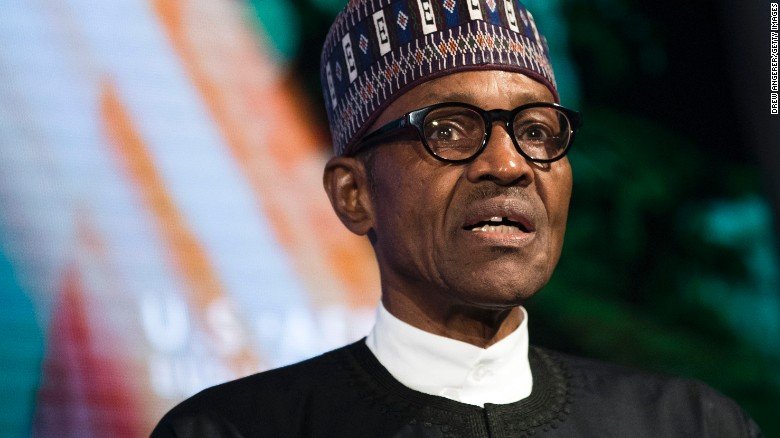 Nigeria's embattled President Buhari returns to London
Special to USAfrica [Houston] • USAfricaonline.com  • @Chido247
In a few hours, Nigeria's President Muhammadu Buhari will travel to Britain from Abuja on Monday April 9, 2017. According to a news release Sunday evening by presidential spokesperson, Garba Shehu, Buhari who has been facing severe criticism on his performance since May 2015 will "hold discussions on Nigeria – British relations with Prime Minister Theresa May, prior to the Commonwealth Heads of Government Meetings scheduled for April 18 to 20."
Since Buhari became civilian President, his first trip to Britain for medical treatment, according to USAfrica News Index, took place from January to March, 2017. Soon, following the clear evidence of the challenges he had regarding his health, he made his longest and most talked about trip when he left Nigeria back to London on May 7, 2017 and returned to an apprehensive nation on August 19, 2017. He is 77 years old
The likely issue of his meeting with his doctors concerning his yet, officially, undisclosed health challenges was not mentioned by his spokesperson.
On another business matter, the former army General will meet the Chief Executive Officer of Royal Dutch Plc, Mr. Ben van Beurden regarding "Shell and other partners' plan to invest $15 billion in Nigeria's oil industry. These investment ventures will lay the foundation for the next 20 years production and domestic gas supply, bringing with it all the attendant benefits both to the economy and the wider society."
BrkNEWS: U.S government, technically, shuts down as 4 Republican Senators vote against Trump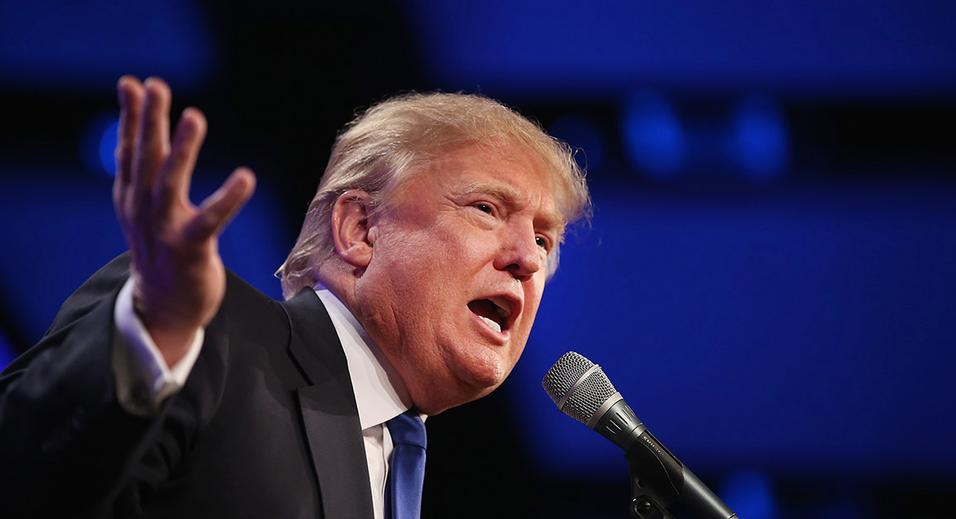 Washington DC (AP) — The U.S federal government shut down at the stroke of midnight Friday, halting all but the most essential operations and marring the one-year anniversary of President Donald Trump's inauguration in a striking display of Washington dysfunction.
Last-minute negotiations crumbled as Senate Democrats blocked a four-week stopgap extension in a late-night vote, causing the fourth government shutdown in a quarter century. Behind the scenes, however, leading Republicans and Democrats were already moving toward a next step, trying to work out a compromise to avert a lengthy shutdown.
Since the shutdown began at the start of a weekend, many of the immediate effects will be muted for most Americans. But any damage could build quickly if the closure is prolonged. And it comes with no shortage of embarrassment for the president and political risk for both parties, as they wager that voters will punish the other at the ballot box in November.
Social Security and most other safety net programs are unaffected by the lapse in federal spending authority. Critical government functions will continue, with uniformed service members, health inspectors and law enforcement officers set to work without pay. But if no deal is brokered before Monday, hundreds of thousands of federal employees will be furloughed.
After hours of closed-door meetings and phone calls, the Senate scheduled its late-night vote on a House-passed plan. It gained 50 votes to proceed to 49 against, but 60 were needed to break a Democratic filibuster. A handful of red-state Democrats crossed the aisle to support the measure, rather than take a politically risky vote. Four Republicans voted in opposition.
In an unusual move, Senate Majority Leader Mitch McConnell allowed the roll call to exceed 90 minutes — instead of the usual 20 or so — and run past midnight, seemingly accommodating the numerous discussions among leaders and other lawmakers. Still as midnight passed and the calendar turned, there was no obvious off-ramp to the political stalemate.
Even before the vote, Trump was pessimistic, tweeting that Democrats actually wanted the shutdown "to help diminish the success" of the tax bill he and fellow Republicans pushed through last month. White House press secretary Sarah Sanders later termed the Democrats "obstructionist losers."