Muslim attack on Christian village in Jos, Nigeria kills 8, about 45 injured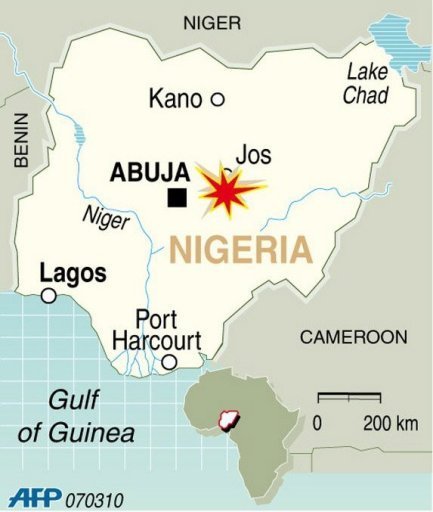 Muslim attack on Christian village in Jos, Nigeria kills 8, about 45 injured
AFP: Jos, Nigeria — Muslims attacked a Christian village in central Nigeria on Saturday, killing eight people with machetes and burning seven houses and a church in fresh religious violence, an army spokesman said.
The attack followed clashes in eastern Nigeria earlier in the week that also killed eight and left six mosques and a church burnt.
"It's true eight people were killed," Lieutenant Colonel Kingsley Umoh said.
An AFP correspondent saw the bodies, as well as the burnt houses and church in Mazzah village, near the city of Jos, where deadly religious clashes have occurred a number of times in recent months.
Umoh said Fulani Muslims entered Mazzah between 1:30 am and 5:00 am, shooting sporadically in the air to lure sleeping residents outside their homes before they were killed.
"Seven people were killed instantly with machetes while three others were seriously injured. One of them died on the way to the hospital," he said.
He said troop reinforcements had been deployed to Mazzah, some 14 kilometres (nine miles) from Jos, the capital of central Plateau State, to prevent the violence from escalating.
The village was calm on Saturday afternoon, but some residents were seen leaving for Jos out of fears for their safety.
A senior state official, Gyang Pwajok, described the overnight attack on the mainly Christian village as an "act of terrorism".
Plateau State lies in the so-called middle belt between the predominantly Muslim north and the mainly Christian south.
Jos has long been the centre of ethnic and religious violence in a country whose 150 million population is divided almost equally between Christians and Muslims.
In March, Muslim herdsmen from the Fulani and Hausa ethnic groups launched attacks on five Christian Berom villages near the city, killing more than 500 people, state officials say.
Local rights groups say 1,500 people have died in inter-communal violence in the Jos region since the start of this year alone.
The clashes earlier this week occurred in Wukari, a town in the remote eastern Taraba state, over the building of a mosque.
A Christian mob opposed to the construction of the mosque razed it, police said. Muslims responded by attacking a nearby church, leading to the eruption of violent clashes between the two sides.
Some observers say the violence results from religion being exploited in the struggle for local power. There have been warnings that such clashes could increase in the run up to elections expected early next year.
The recent violence also comes just ahead of the one-year anniversary of the start of an uprising by an Islamist sect in the northern city of Maiduguri on July 26.
Nigerian police and troops crushed the uprising by the Boko Haram sect — which has also been called the Nigerian Taliban — after four days of street battles that left more than 800 dead, mostly sect members.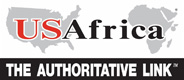 USAfrica: Chimamanda, Feminism and her Misrepresentation of Igbo Culture. By Nkem Ekeopara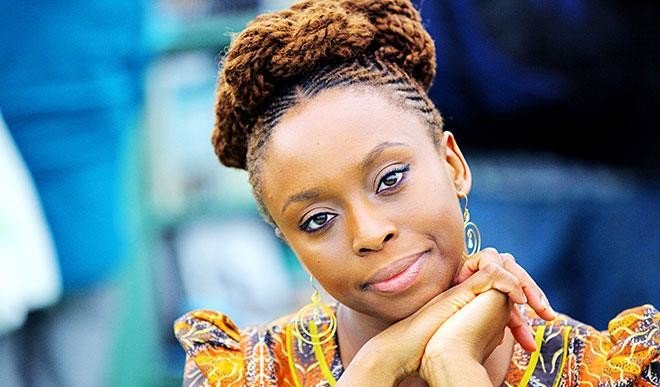 Chimamanda, Feminism and her Misrepresentation of Igbo Culture.         By Nkem Ekeopara
USAfrica [Houston] and USAfricaonline.com  @USAfricaLive
Increasingly, Chimamanda Ngozi Adichie is becoming more known for her far left feminism advocacy than her fiction writing. The writer of the critically acclaimed novel, Half of a Yellow Sun, and the winner of Orange Prize among other prizes is using the fame she has attained through writing to advance her feminism cause. Absolutely, there's nothing wrong with this except that she is now using it to manifest her extremely poor understanding of people's culture, including the culture of her own people, the Igbo of South-eastern Nigeria.
Still smarting out from the controversy she stirred in the interview she had with Mrs Hillary Clinton where she used the undiplomatic word 'upset' to describe her feeling about Mrs Clinton's twitter bio-data (where the superbly accomplished Hillary proudly listed Wife as a key part of who she is!), she quickly moved on to condemning the practice in Western societies where men open and close doors for ladies. For condemning this practice, which is an important aspect of chivalry, Adichie got a robust response from Dana Loesch. Dana Loesch is the National Rifle Association (NRA) spokesperson.
She told Adichie that she does not understand chivalry and that she should go back to her country and take up such causes like female genital mutilation (FGM) that is common in her country, Nigeria, rather than worrying about sexism in America. Some people have accused Loesch of racism. However, what I got from her response is a woman stepping out to defend an age long show of courtesy in her society. If in doing this she indirectly implied that Adichie is not part of that society so be it.
One had expected that after these two incidents that Adichie would become more circumspect in the pursuit of her extreme feminism cause. This expectation was dashed when one read a lot of Igbo people on social media strongly condemning her for denigrating Igbo culture. When I sought and understood what the issue was, I felt let down myself that Adichie could display that level of ignorance about Igbo culture.
The latest issue at stake is the rarely exercised culture [as in 1 out of 1million] where an Igbo woman "marries" another Igbo woman into her family for her husband; not for self. In Adichie's understanding, this could well be lesbianism at play. This is absurd. Was her assertion meant to portray the Igbo society as tolerant and sophisticated? Whatever was her intent, she got it wrong, very wrong this time. Sure, the Igbo are tolerant and sophisticated, but not in that aspect.
As someone who grew up in a traditional Igbo setting, I'm very familiar with the culture that Adichie sought to misrepresent. Unlike what Adichie claimed, the sole reason for contracting such marriages is for procreation. This practice arose due to Igbo people's obsession with male children and the way they respond to childlessness after marriage. The culture is and was never for the practice of lesbianism as she speculated during her talk as Keynote Speaker at the 7th Igbo Conference. This is the truth! And it's absolute. I know several instances, but I shall limit myself to two instances of varied circumstances.
The first one is a woman, who had eight beautiful daughters. Even though the couple were contented and expressed this by aptly naming their last daughter Obumnekegwamachi, which literally means it's not me that creates, tell God, the woman still hoped to have a male child. Unfortunately, the husband suddenly died. As the daughters grew up and got married off, it dawned on the woman that a day shall come when her household will be empty. So, she married a younger woman. Luckily, that woman had two male children for her. Those children are thriving in that family and relating well with their sisters, who are all married now. The thought of these two women sleeping together never sauntered into the mind of anyone in the community, because it's not who the Igbo are. Indeed, Adichie is the one who has awakened that ugly thought in me. And it's strange and very unreal to me. It's strange and very unreal not just to me, but also to many Igbo people judging from their reactions on social media.
The other instance of this sort of marriage I know about is where a woman was married for many years, without having any child for her husband. The woman who was very industrious went and married a younger woman for her husband. She did it for no other reason than procreation. And they were blessed with children.
Presently, this practice is waning in Igbo land. It's waning for three reasons.  First, the obsession for male children is decreasing. A lot of the Igbo people are beginning to realize that the female child is very important. Now, they crave for them. This is reflected in such names they give them like Nwanyibuihe, a woman is light/a resource. It is even true in the life of Adichie and many other women of Igbo ancestry like Dr Ngozi Okonjo-Iwuala, late Professor Dora Akunyili, Ms. Arumma Oteh just to mention but a few.  Another reason why the practice is waning in Igbo land is due to advancement in science. Through intro vitro fertilization (IVF), a lot of couples hitherto childless are able to have children. And for those, who cannot afford the cost of IVF, they're opting for adoption. It will just be a matter of time before this culture becomes extinct. Adichie should not through her feminism advocacy manufacture something unheard of in Igbo culture in its place.
Adichie is quite influential.  Her voice resonates with very young impressionable people across the globe. Her speaking engagements put her before highly esteemed and very powerful persons. Therefore, she should speak with utmost clarity when she wants to use the Igbo culture or any culture for that matter to advance her feminism cause. The impression she created in her referred talk titled, 'Igbo bu Igbo' which is the source of the current controversy left much room for speculation as to the real intent of the practice of women marrying women in Igbo land. Her question 'but how do we know?' during her talk was needless and almost marred her excellent talk for anyone conscious of that aspect of Igbo culture as this sought to create doubt about the real intent of the practice.  
That Adichie is a writer of note is not in doubt. This cannot be overstressed. So, I don't believe what some people are saying that she is deliberately stirring up these controversies to attract attention. She already has the attention. She has the attention of the Igbo. She has the attention of the world. And as a person, I'm proud of her and her achievements.
However, she should be humble enough to understand that she is not an authority in all areas of human endeavour. She should consult such authorities or research more on issues and be open and detailed with her findings to avoid future faux pas.
•Ekeopara is a columnist here at USAfrica and USAfricaonline.com, first African-owned, US-based newspaper published on the internet.