Rwanda's superstar factory
A new, publicly-funded music school in Rwanda is set to create a class of elite musicians.
A new, publicly-funded music school in Rwanda is set to create a class of elite musicians.
"I'm BLESSED" gospel video Charlie Wilson, ft T.I show timeless skills [USAfrica]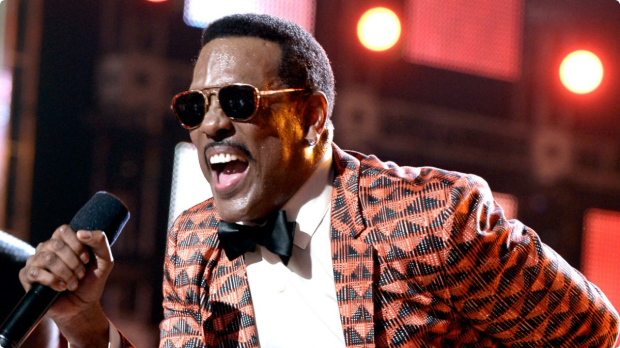 Charlie Wilson's timeless, creative skills are evident in this new gospel song  titled "I'm Blessed" – with superstar rapper T.I coming in to attract more of the younger demographics.

The performance was at a recent 2018 'ShowTime at Apollo' -hosted by Steve Harvey. Wilson gained world-wide respect and recognition as a member of the multiple platinum hits group Gap band.
He has shared his story of moving from being a millionaire to homeless and then picking up, changing his lifestyle and reorganizing….
In many ways, however different our circumstances, join me say to say [and sing] it, again: I'm Blessed!                                                                                                                                                                                                                                                                                                                                                                                                                                                                         By Chido Nwangwu, Founder & Publisher of USAfrica, USAfricaonline.com [first African-owned, U.S-based newspaper published on the internet], is completing a book titled "MLK, MANDELA & ACHEBE: POWER, LEADERSHIP & IDENTITY  Follow him @Chido247
USAfrica: Rwanda's presidential elections point to another Kagame victory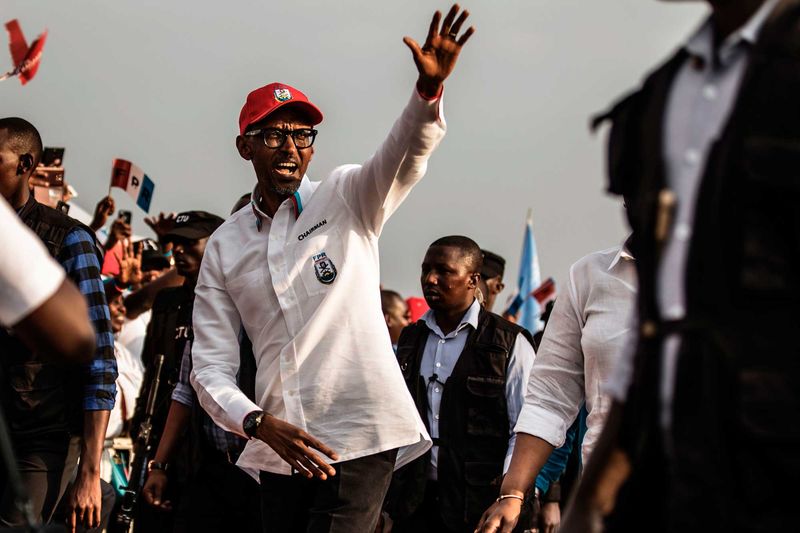 Special to USAfrica, Houston. AFP
Rwandans go the polls Friday in a presidential election in which strongman Paul Kagame is widely expected to cruise to a third term in office.
The 59-year-old leader faces two little-known candidates who were given only three weeks to campaign against the incumbent, who has kept a tight hold on power since his rebel army ended the 1994 genocide.
Observers say Frank Habineza of the Democratic Green Party — the only permitted critical opposition party — and independent candidate Philippe Mpayimana face an unwinnable battle. Kagame has said the result is a foregone conclusion.
While the nation has been colourfully covered with the red, white and blue of the ruling Rwandan Patriotic Front (RPF) and posters of Kagame, there has been barely a trace of the opposition.
"They told us we cannot put our banners or flags where the RPF's things are, but unfortunately the RPF put theirs almost everywhere," Habineza told AFP during a recent rally in the south of the country.
He was standing in front of a small stage, surrounded by about 100 people, including many children drawn by the booming music.
"I came out of curiosity, but he has no chance. Kagame has delivered everything he promised, there is no one but him," said Sabin Nkundukozera, 66.
Farmer Sylvain Mutaimukunda, 38, was similarly dismissive.
"It is the first time I have heard of this man, I couldn't even tell you his name," he said of Habineza.
In contrast, thousands flock to Kagame's rallies, where the president has repeated that "the election is over".
His confidence comes after 98 percent of Rwandans approved a constitutional amendment in a 2015 referendum that granted him the right to run for a third term in office.
Observers condemned the reform, which could potentially see Kagame retain office twice more if re-elected this time and allow him to stay president until 2034.
Kagame, a lanky former guerilla fighter, was just 36 when his rebel army routed extremist Hutu forces who slaughtered an estimated 800,000 people — mainly minority Tutsis — and seized Kigali.
He served first as vice-president and defence minister, although he was widely considered the de facto leader of the country and was appointed as president by lawmakers in 2000.
He was first elected to the post in 2003 and again in 2010 with more than 90 percent of votes.
He is credited with a remarkable turnaround in the shattered nation, bringing order, stability, infrastructure and annual economic growth of about seven percent.
However rights groups accuse him of ruling through fear, relying on a systematic repression of the opposition, free speech and the media.
Critics have been assassinated, jailed or forced into exile, and some observers believe the only reason Habineza and Mpayimana have been allowed to run is that they pose no threat.
"There is no election in Rwanda, there is a coronation declaring Kagame the king," said outspoken local journalist Robert Mugabe.
"The real opposition, the people with the real voices, cannot be around," he said.
However political analyst Christopher Kayumba said Kagame remains popular, with Rwandans seeing him as a guarantor of stability after his military victory brought an end to the genocide.
"There is no way you can compare the stature of President Kagame, the resources of the RPF, with the Green Party. The opposition will be beaten hands down. There is no question about that."
There are 6.9 million registered voters across the tiny east African nation, known as the Land of a Thousand Hills. Polling stations open at 0500 GMT and close at 1300 GMT.
U.S. Congressional Recognition for Chido Nwangwu on USAfrica's 25 years of "service truly worthy of the respect"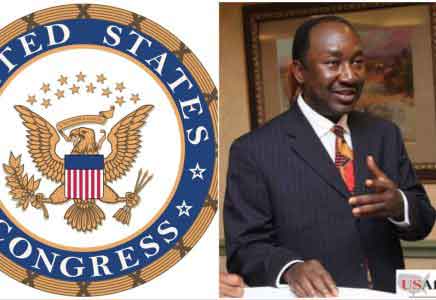 @USAfricaLive  @Chido247
Washington DC: U.S. Congressional Recognition has been issued to the Founder of USAfrica multimedia networks Dr. Chido Nwangwu, in the brief but authoritative assessment of the impact of his works on the business, news, public policy, international security and cultural exchanges between Africans and Americans. It stated that for the past 25 years "Your service is truly worthy of the respect, admiration, and commendation of the United States Congress." 
The Congressional Recognition pointed to the transformational leadership record of Dr. Nwangwu by noting that "We must remember that one determined person can make a significant difference", as precisely articulated by Sheila Jackson Lee, member of Congress, representing the 18th district of Texas, who seats on the influential Committee on the Judiciary and the Committee on the Budget. She is also the Ranking Member: The Subcommittee on Crime, Terrorism, Homeland Security, and Investigations; the Subcommittee on Counterterrorism and  Intelligence; and co-chair of Congressional caucus on Nigeria. 
The influential lawyer and Congresswoman who has attended several USAfrica fora and events added: "I take great pride in USAfrica on the occasion of their 25th Anniversary Award of the USAfrica International Heritage Champion."
On what set the networks on its pedestal, Dr. Chido Nwangwu noted that "USAfrica is  respected for its acclaimed dedication to the business and interests of Africans and Americans, record of international community leadership and fluently mainstreaming contemporary African immigrant news and views in the melting-pot of American discourses. It's not been easy; it has come with a lot sacrifices but I'm blessed by God's grace and an extraordinary family, extended family, an outstanding team and initial backers."
USAfrica, characterized by the CNN and The New York Times as the largest (and arguably, the most influential) African-owned, U.S-based multimedia networks, was founded since 1992 by Dr. Chido Nwangwu. He is author of the soon-to-be-released 2017 book, Mandela & Achebe: Leadership, Identity and Footprints of Greatness, and former adviser on Africa business to the ex-Mayor of Houston.  
Also, he established the 1st African-owned, U.S.-based professional newspaper published  on the internet USAfricaonline.com. USAfrica Inc was established May 1992, first print edition of USAfrica magazine published August 1993; USAfrica The Newspaper on May 11, 1994;  CLASSmagazine  on May 2, 2003;  PhotoWorks.TV in 2005, and several platforms and products. USAfricaonline.com is powered by the global resources of USAfrica, CLASSmagazine, CLASSmagazine.TV, PhotoWorks.Tv, USAfrica.TV, MandelaAchebeChido.com, AchebeBooks.com and ChidoNwangwu.com
Those initial pillars include Emmanuel Okoro, Eni Kanu, Ambassador Chris Chukwu, Rick Sellentin, John Rosenkrans, Emmanuel Odimgbe, Quincy Sintim, James Okorafor, Samson Nwangwu, Prof. Chigbo Ofong, George Nwanguma, Edem Archibong, Kelly Azuike, Dr. Chidi Amuta, Obinwa Nnaji, Kenneth Orji and Dr. Keith Robinson. 
He adds "I must make a special mention of Kase Lawal, his brother Kamoru Lawal, former Gov. Donald Duke, Dr. Ralph Ekezie; Gov. Willie Obiano, Dr. Ernest & Mrs. Azudialu, Dr. Ifeanyi Ubah, Kenneth Yellowe, Emmanuel Diribe who is the person that advertised in almost every magazine and newspaper published by USAfrica; plus almost a hundred others in Houston and across all the major cities in the U.S., Nigeria and South Africa." 
USAfrica honorees include business leaders, creative icons, fashion and music stars who represent the diverse skills and backgrounds of Africans and Americans.
Chido appreciates the fact that "The USAfrica BEST OF AFRICA™ awards  bring together our two continents leaders, oil and gas executives, Governors, members of the U.S Congress, Nollywood superstars, key legislators, city officials, business heavyweights, banking executives, students, everyday folks and diverse achievers."