USAfrica: Jonathan or Buhari, who will be a better C-in-C for Nigeria?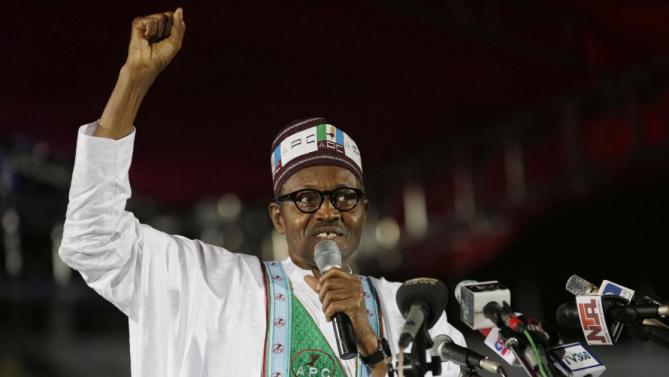 Jonathan or Buhari: Who will be a better C-in-C for Nigeria?
By Rev. Joshua Amaezechi
Understandably, insecurity is one issue that tops political discourse as we countdown to the March 28, 2015 presidential election. In the last four years, many Nigerians were gripped by fear as they witnessed unprecedented acts of violence that was unleashed on the North Eastern part of the country by the Boko Haram terrorist group. The bloodshed and massive destruction involved in these acts of terror have pushed other security
problems including kidnappings and armed robberies to the back burner. As the elections draw near, the question in the minds of most Nigerians is: who among the key presidential contenders is better equipped to handle the problem of insurgency in 2015 and beyond?
Put differently, between President Jonathan of the PDP and General Buhari of APC, who will be better positioned to lead Nigeria's war against terrorism after May 29? This write up is a critical analysis of the two candidates on security
matters and the goal is to enable you as the reader to come to an objective and reasonable conclusion on who amongst the two will make a better Commander in Chief. There is no gainsaying the fact that the nation's security problems cannot be solved with mere administrative fiat or solely by military might. Hence, irrespective of who wins the presidency, insurgency would remain a formidable challenge. Hence, it becomes appropriate to say upfront that any of the presidential candidates who claims to have a magic wand that will end the Boko Haram insurgency shortly after assuming office is deceiving himself and does neither understand the nature of modern day terrorism in general nor the complexity and magnitude of the Boko Haram problem in particular. Another point that needs to be noted is that whoever becomes the President on May 29, will neither go to the war front to fight the insurgents nor be on the street to gather security information but would have to make decisions about the security of Nigeria from the comfort of his office. Thus, whoever wins the 2015 Presidential election would have to rely on reports from the Service Chiefs, the Military high commands, the police and Secret Service agencies in order to arrive at critical security decisions. As Nigerians consider who is better positioned to lead Nigeria on security matters as the Commander in Chief, we are seeking to know who among the candidates is better equipped with the humane disposition, skills, experiences, critical thinking capability and sense of discernment necessary to guide the decisions that he must make on security matters.
As commonly known and practiced in all democracies around the world, the office of the Commander in Chief of a nation is not a only military office, but an all-encompassing security leadership position whose decisions are never exclusively military in nature but rather always inclusive of civil, local and international considerations. It is for this reason that advanced nations, even those that are seemingly involved in perpetual armed conflicts, place greater emphasis on the Presidential candidate's ability to make sound judgments over military experience in choosing their Commander in Chief. We saw this in the US election when the people voted for Obama, a civilian Senator with no military experience, over and against Senator John McCain with a rich military experience. Senator McCain was a Vietnam War veteran and retired as a Captain in the Navy. He was a prisoner of war in Vietnam for five years, during which he was tortured and beaten to the point that to this day, he cannot lift up his arms above his head. But the Americans rejected him and chose Obama to be their President and Commander in Chief because they felt that Senator McCain did not demonstrate good judgment on a matter as significant as choosing a befitting Vice Presidential candidate. The Americans also felt that while Senator Obama, with no military experience had demonstrated good judgment in voting against the Iraq war, they considered Senator McCain's support for the Iraq war as a reflection of a poor sense of judgment. For these two reasons bothering on discernment and judgment, Senator Obama, a young, comparatively inexperienced, African American Senator overwhelmingly defeated Senator McCain, an old man with a lot of military experience. That the Americans voted overwhelmingly for Obama, an African American over and above Senator McCain, a white Military man, born of parents and grandparents who had served the US military in several capacities underscores the importance which civilized nations place on intellectual capacity for good judgment and discernment in choosing their Commander in Chief.
The political dynamics between President Obama and Senator McCain in the US are comparable to what we have in Nigeria currently. On one hand, we have Buhari, a retired General with two years' experience as a Military Head of State from 1983 to 1985. On the other hand, we have Goodluck Jonathan, a pure Civilian with nearly five years experience as elected President and Commander in Chief. In deciding who among them will secure
Nigeria better as Commander in Chief, a good assessment of their sense of discernment and capacity for wise and informed judgment are critical factors.
Other than discernment and judgment, another factor that has become popular in the national security discourse is the experience of both candidates in dealing with terrorism. Those who place experience at the top argue that General Buhari's role as a divisional GOC in the 80s, that crushed the Maitatsine Islamist insurrection prepares him to be a president who would eliminate the Boko haram Insurgency. While it is reasonable to argue that if General Buhari is put as the GOC at the Sambisa Forest, there is a great chance that his command experience would lead to victory over Boko Haram at the shortest possible time, it would be most unreasonable to argue that because he did well as a GOC, he would do well as a President and Commander in Chief. The role and responsibilities of the President and Commander in Chief are different from that of a GOC. The differences are evident in the fact that while it was Alhaji Shehu Shagari that ordered the routing of the Maitasine, it was the GOC that implemented the order having been directed by the Service Chiefs who were his superiors. For President Shagari to have taken a decision on what should be done to the Maitasine cult, he had to read many memos and reports from diverse security and para-military agencies; he had to look at the sociological and economic effects of different scenarios; the psyche of the nation and the possible response by the international community. Comparing the role of Alhaji Shehu Shagari as President and General Buhari as the then GOC in relation to the Maitasine Cult would be like comparing a technician who assembled a car with the engineer who designed it; they are completely different. Arguing that because Buhari chased out the Maitasine as a GOC and hence would do well as Commander in Chief is like saying that the nurse who gave you an injection when you broke your bone and was admitted to the hospital will do a great job as your orthopedic doctor
without requisite training. The two roles are different and success in one does not necessarily point to success in the other role. The position of a GOC is a war front command position that does not require a high degree of critical thinking and broad consultation which is associated with the office of the Commander in Chief. While a GOC can implement a scorched earth directive from his superior, a Commander in Chief in a democracy will hesitate to give such a directive because there are several factors that have to be considered in every military operation. For instance, killing all enemies at the war front may not always be the correct decision to make. A military decision taken by the Commander in Chief is not usually determined by only military factors but also civil. In a democracy, the military decision of a Commander in Chief is likely to be more demanding and should be taken after consultations and reflections.
While a GOC is focused on his command, a C-in-C makes decisions for a command with considerations and consultations that run far beyond the command, embracing the whole country and sometimes the international community. A case in point is the situation in which over 200 of our school girls were kidnapped and held hostage by Boko Haram.
Although, every president would want all terrorists fighting his government to be killed, no Commander in Chief, in his right senses would direct his Army to wipe out the insurgents without having a clearly defined strategy for isolating the girls from the insurgents. As far as Boko haram has these girls, there is no possibility of wiping out Boko Haram without endangering the lives of their captives. Hence, as presidential candidates make promises of how they would put an end to Boko haram, it might be necessary to begin the conversation with how each of them would actually rescue the Chibok girls. In the face of these realities, it is evident that past experience in dealing with the religious cult of Maitasine may not offer any preparation for a good performance as a Commander in Chief.
The weakness of General Buhari's military experience of the 80s as a factor in determining his ability to checkmate
2015 terrorism is further highlighted by the fact that the global security
environment of the 80s is totally different from what we have today. Unlike the 80s with its stable economic and security environment, our world is volatile and seems to be suffocating under a complicated network of sophisticated terror groups. Unlike the 80s when Maitasine operated as an isolated terrorist group, Boko Haram today is connected with other terror organizations including Al-Qaida, ISIS in Iraq and Syria and possibly Hamas and Hezbollah in the Middle East. The global character of modern terrorism is evident in the fact that the ISIS flag in Syria and Iraq is the same flag used by Boko Haram in Nigeria and even Al-Shabaab in Somalia. These realities make claims of military prowess in the 80s a non-starter and call for a demonstrable understanding of the global security problem from the presidential candidates as well as access to 21st century information system.
To dismiss experience completely, however, would be unfair both to Gen Buhari and to President Jonathan. As Head of State and President, both of them have had the opportunity of running the security apparatus of Nigeria as Commander in Chief. One of the common criticisms of Jonathan is that he is weak and has been using a kid's glove in dealing with Boko Haram and political opposition. While Buhari demonstrated enormous courage in arresting and detaining most of the second republic political leaders as well as silencing all opposition to his regime, Jonathan had been very hesitant in arresting anybody, even people whose utterances show that they are closely connected with Boko Haram. When the Anti-terrorism law was passed, many Nigerians had hoped that the Law would actually put somebody behind bars for supporting Boko Haram but until this day, most of those who should be held under that law are actually the ones seeking to unseat Jonathan in the 2015 presidential election. Does this make Jonathan weak? The answer could be yes or no depending on how you look at it. If arresting any of those old men who made treasonable utterances would cause more riots in the north and create a fertile ground for Boko haram to recruit members, it made sense that the President ignored them. On the other hand, arresting them and dealing decisively with any disturbance of public peace that would have arisen therefrom, perhaps would have been a timely action that would have nailed Boko Haram to the board in its early years. Comparing Jonathan's handling of the opposition and Buhari's dealing with former civilian leaders he overthrew would certainly present Buhari as strong and Jonathan as weak. However, a critical look at the ease with which Buhari was removed from power, without the least military resistance would indicate that from a military perspective, Buhari was a very weak C-in-C, with little or no influence within the high command of the Nigerian Military. This raises the question as to his ability to earn the loyalty of the top military hierarchy as commander in Chief.
While Jonathan has at least four years' experience in dealing with Boko Haram, General Buhari has no experience in dealing with terrorism. Jonathan understands all the ramifications of the Boko Haram problem and being the Commander in Chief, has a lot of information on this matter that Buhari does not have. One indisputable truth is that it will take General Buahri another two years to read and understand the modern security architecture of Nigeria, if he wins. The question that arises becomes whether Nigerians can afford to wait? Since, General Buhari did not attend any new military training since he was overthrown 30 years ago, there is no gainsaying that most of what he already knows in military and defense strategy may have been outdated, especially since we are living in this era of the internet and high tech military hardware. If Buhari had spent time in updating his knowledge through further education
in modern military operations, it would have been possible to puncture the argument that "No civilized nation changes its C-in-C in a time of war", an argument which some strong supporters of the President had advanced in every given opportunity. The reality is that he neither added any new training nor attended any security seminar for over 30years. This situation is made worse by the fact that, General Buhari had failed to attend any of the National Security meetings organized by any of the Governments for over nine years, with the exception of the one he attended recently to ensure that the election is not postponed. As it stands, Shehu Shagari, Babangida and even Shonekan have a better understanding of the Boko Haram problem because they have attended the National Security meetings called by the President to discuss this matter. So, there is a lot that Buhari does not know about Nigeria of today. So, Nigerians are faced with a choice between President Jonathan who understands the magnitude of the security challenges and is already doing the job of fighting Boko Haram and General Buhari who is ignorant of the diverse ramifications of the Boko Haram problem but wants Nigerians to believe that he has the magic wand that will end Boko haram. Nigerians have a choice to make but this choice must not be based on mere claims but a demonstrable understanding of what is presently being done; where it is working and where it is not working and what would be done differently to achieve the promised end of Boko Haram.
There is no doubt that Gen Buhari's military experience in the 80s is a valuable factor in determining his statesmanship. This experience however does not confer on him any special skills in handling the Boko Haram terrorism and its modern complexities. Serving Chiefs of Nigeria's Armed Forces, both high ranking and even low ranking security
officials have acknowledged the threat the Boko Haram insurgency poses to the nation largely due to the novelty of terrorism to Nigeria's military experience. This is despite the fact that they are young and recently trained in counter terrorism. While some of these challenges are global, affecting all countries dealing with terrorism, others are exclusive to Nigeria. Some of the challenges peculiar to Nigeria include leaking of sensitive information to Boko Haram and outright sabotage such as refusal to fight the insurgents. General Buhari's claim that he would end Boko Haram if voted into office over-simplifies the challenge and raises the question of his ability to discern correctly the changing military dynamics of the insurgency and exercise due presidential judgment in response. It may be recalled that for nearly three years, the General did not discern Boko Haram as a terrorist organization. His utterances and body language suggested that in his judgment, these insurgents were "freedom fighters" and should be treated the same way as the Niger Delta militants fighting over the destruction of their living environment through unhealthy exploratory practices by the Oil companies in alliance with the Federal Government of Nigeria. That it took General Buhari more than two years to understand Boko Haram creates doubts on his capacity to distinguish between environmental activism and terrorism. While many saw the General's position as a blinder occasioned by mere ethnocentrism, others saw it as evidence of lack of judgment or discernment, the very reason for which the Americans rejected Senator McCain in their presidential election.
Finally, a Commander in Chief should be able to call his party to order if they err on national security matters. That APC expressed support for junior officers who refused to fight the insurgents at the command of their GOCs was troubling. It was even more troubling that General Buhari neither condemned the treasonable acts of these military officers nor called his party to order. While Nigerians should support the agitation that the lives of these men be spared, they should use their best judgment in deciding whether General Buhari can be trusted as the Commander in Chief that would lead the nation in the war against Boko Haram whose popularity and recruitment capacity in Northern Nigeria were boosted by his utterances during the early years of their bloody operations. Every Nigerian knows that if all the retired senior military officers like General Buhari had spoken up initially against Boko Haram, the insurgency would have ended long time ago. But because the few of them who spoke actually favored Boko Haram in their speeches, the insurgency received free publicity through the press featuring them. Today, the group that the General thought was representing the interest
of the "north" has become a monster that is consuming the people. While we forgive the General for his mistake, his shortsightedness or initial oversight on Boko Haram, to reward him with the Presidency is a very expensive risk to take. So far, President Jonathan has not met our expectations; we all want the insurgency to end. But President Jonathan can be trusted to know the difference between environmental activism and terrorism or the difference between ethnocentric politics and religious insurrection. President Jonathan understands the magnitude of the Boko Haram problem and has never claimed to have the magic wand that would end it. Though President Jonathan needs to do more in terms of mobilizing the civilian population against Boko Haram, his respect for the rule of law, his sincerity, and calm disposition as well as his capacity to galvanize the support of the international community are valuable assets for Nigeria's security in 2015 and beyond.
Rev. Amaezechi, an editorial contributor to USAfrica, is a pastor-theologian and political commentator. He lives in Michigan. jamaezechi@gmail.com
Bitterness imprisons life; Love releases it….
USAfrica: Basil Nnanna Ukegbu lived a life of excellence. By Emmanuel A. C. Orji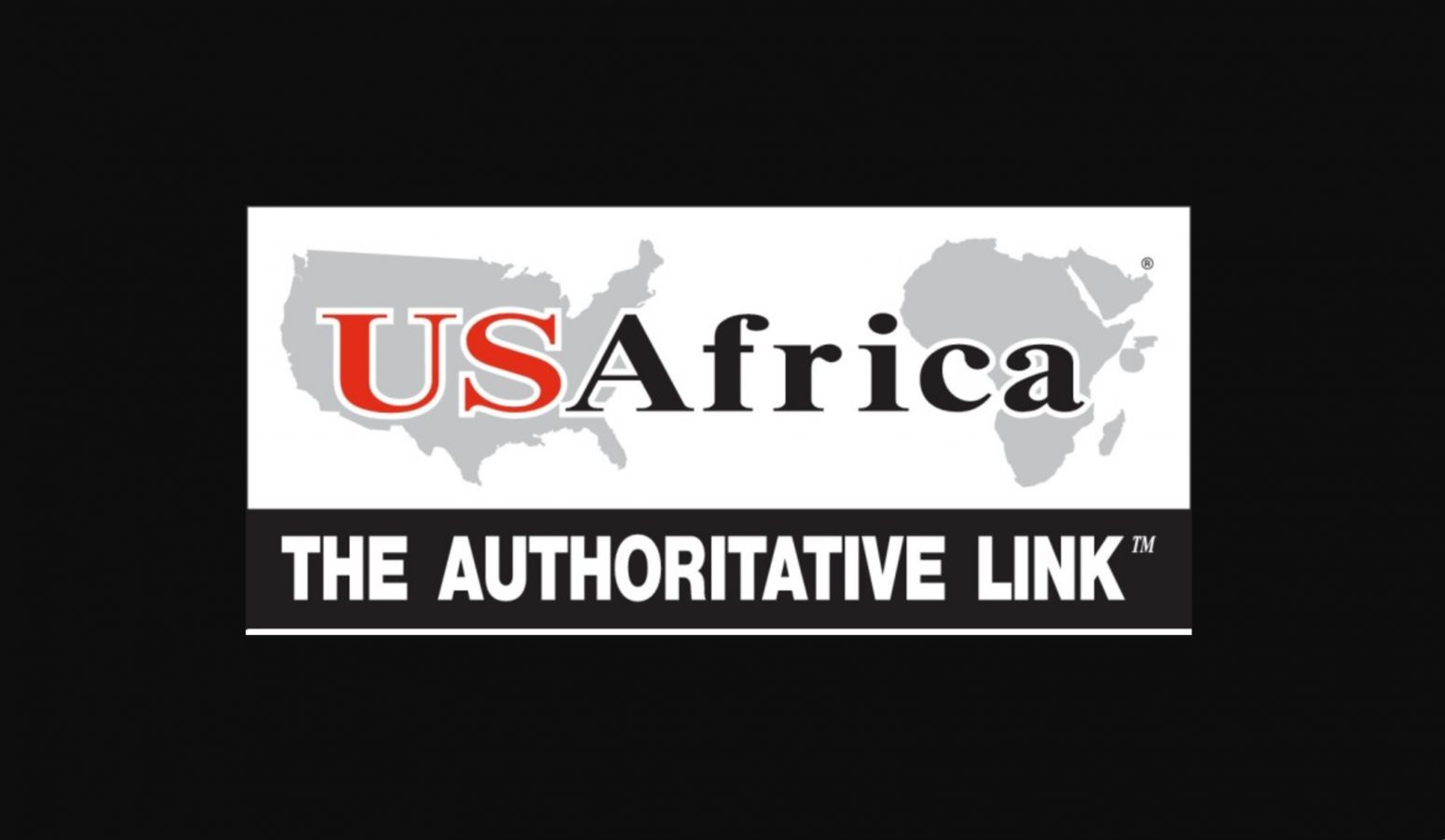 A TRIBUTE TO BASIL NNANNA UKEGBU
By Emmanuel A. C. Orji
Special to USAfrica and USAfricaonline.com  @USAfricaLIVE
It is with a deep sense of loss that I received the sad news of the passing of a fellow Patrician, Basil Nnanna Ukegbu, who did our alma mater, Saint Patrick's College, Ikot Ansa, Calabar (SPACO),  proud.
"Excellence is a difficult concept to communicate because it can easily be misread as neurotic perfectionism or snooty sophistication. But it is neither. On the contrary, it is the stuff of which greatness is made. It is the difference between just getting by and soaring – that which sets apart the significant from the superficial, the lasting from the temporary. Those who pursue it do so because of what pulsates within them, not because of what others think or say or do. Authentic excellence is not a performance. It is there whether anyone ever notices or tries to find out." According to Aristotle, "we are what we repeatedly do. Excellence, then, is not an act, but, a habit." And so it was with Basil.
A personification of habitual excellence, Basil Nnanna Ukegbu, PhD(Lond), born 88 years ago,  under very ordinary circumstances at Immerienwe in Ngor Okpala Local Government area of Imo State, had always manifested excellence since his infancy. His studies at  St. Patrick's College, Ikot Ansa, Calabar (SPACO), brought out the best in him. Whereas students spent five years ordinarily to do the Senior Cambridge School Certificate examination, Basil sat for and passed London Matriculation (known to be superior to Senior Cambridge School Certificate) after only three years sojourn in SPACO,  a  rare academic feat. On leaving SPACO, he took up teaching appointment, while studying for a degree by correspondence. In record time, he sat for and passed the Bachelor of Arts degree of the University of London.
A great believer in education, rather than join the civil service, as was fashionable at the historic time, he founded a secondary school modeled after SPACO at  his home town of Immerienwe. The great and broad mind that he was, rather than name the school after his home, he called it Owerri Grammar School, a clear manifestation of his largeness of heart.
In furtherance of his life ambition to promote science and technology in Africa, it is on record that he was the first Nigerian to think of a private university and in fact opened a technical university at Immerienwe. However, lack of vision, jealousy and ignorance conspired to sabotage his efforts.
A man that was always  driven by his own conviction, he moved at his own pace ignoring all distractions and defying all negative forces and scaling through all obstacles in his avowed belief that we can be beaten not by circumstances,  but only by ourselves, and that if we fall down seven times we should get up eight.
In public service, he excelled demonstrably beyond all Nigerian expectation. As Chairman of the Governing Council of the Alvan Ikoku College of Education, Owerri, he proved that, in Nigeria, public money could be judiciously used, when he built the many hostels in the college at about half the cost of those built before his tenure. He accomplished this feat within six months through his resource conversion efficiency maximisation strategy. Impressed by that performance, the Academic Board decided to name the hostels after him,  but he rejected the offer on the ground that it would be immoral to do so while he was still in office. Thus, when he was rigged out of election that he contested for governorship of Imo State, those who blocked him out of the office were the greatest enemies of  progress in Imo State.  He would have made all the difference through his well articulated economic  programme which could have struck a miraculous chord.
His life ambition was to lead a bloodless revolution to transform Africa to catch up with Europe and America technologically in this millennium. Even as he  aged and  progressively wore a frail body, the revolutionary fire in him did not dim.
Basil was an indefatigable civil right crusader and he started being so from SPACO where he resisted corporal punishment by his immediate senior students of just one class above his own (of which I was one),  which he saw as a violation of his fundamental human right. When Abacha frightened Nigerians, Basil dared and defied the brutish maximum dictator when he staged a one-man demonstration by even sleeping in the open opposite the Assumpta Cathedral in Owerri.
As a member of the Federal House of Representatives, he was a fearless legislator who presented his views with courage borne out of knowledge and patriotic conviction.  On January 12, 1966, even as Chief Whip of the then ruling party, he moved a vote of no confidence on the government for failing to address a serious security situation in Nigeria of  the historic time. Three days  after he moved that motion, on January 15, 1966,  the army struck. A man of principle, he rejected a ministerial appointment offered to him by the then Administrator of the East Central State, Ukpabi Asika, himself an old boy of SPACO.
To summarise, Basil was an erudite scholar, a patriotic parliamentarian, a fearless and selfless leader of people, a human right crusader, an accomplished academic giant, a man full of what President Bush the father calls "the vision thing", a practical community worker, the best governor that Imo State never had, and above all,  a Patrician among Patricians,  who did SPACO proud by living up to the highest ideals of our college motto: cor mundum, manus firma, verbum constans (Clean heart, strong hand, reliable word).
May the good Lord who heals broken hearts take care of Basil's family and all those who are touched by his death.  May He help and comfort them always, increase their faith, dispel their fears, revive their hope and lift them from the darkness of their grief to the light of His presence, through Christ our Lord. Amen.
And may the soul of Basil and the souls of all the faithful departed, through the mercy of God, rest in peace. Amen.