USAfrica: Why I oppose protests against Trump's election. By Dozie Ezeife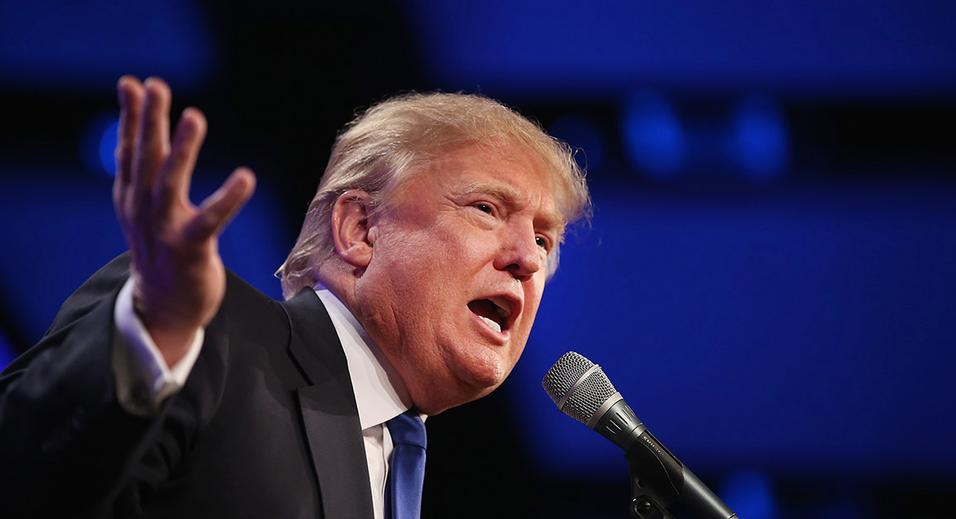 Special to USAfrica multimedia networks (Houston) and USAfricaonline.com
I did not support the election of Donald Trump as the next President of the United States. I am mortified by his surprise win and terrified by his administration. He won and we must respect that fact and allow him exercise his mandate.
I am against those who are demonstrating against and "rioting" because of his win. That is wrong and uncivilized. It is pathetic that the progressive left that assumed the higher ground and claimed moral superiority against the Trump side will be the people bucking the system. Rather than demonstrate, we must congratulate him and pray for his success. If he succeeds, the benefit will inure to all Americans, "Nasties" and "Baskets of deplorables" alike.

Demonstrating portrays us as sore losers and cry babies. We should go about the earnest task of regrouping to hold his feet to the fire on his outlandish promises, while guarding against the erosion of our hard-earned civil liberties.
That said: Trump and the Republican Party have pledged to erase the "Obama Legacy". That is well and good. I welcome that, provided they replace it with a better legacy. Curiously and predictably, they have limited his "legacy" to only two signature issues: the so-called Obama-Care and his progressive immigration Executive Orders. I dare them to undertake a blanket reversal of these two programs. I dare them to take away medical coverage from the 20 million Americans that are beneficiaries of Obama-Care. I dare them to reverse the Medicare expansion that have taken place in several states. I dare them to deport millions of young men and women who were brought here by their parents as young children.
Obama's legacy transcends Obama-Care and Immigration Executive Orders. I dare President Trump to reverse the following Obama Legacies:
1. I dare Trump to return the US economy to what is was in January of 2009 when there was zero economic growth and the economy was contracting;
2. I dare Trump to return the unemployment rate back to 10% from the less than 4% where Obama has brought it down to;
3. I dare Trump to reverse the 2000% point that the US Stock market has grown to since 2009;
4. I dare Trump to return the US Auto Industry to the bankrupt state that they were in 2009 when Obama bailed it out:
5. I dare Trump to return the US Banking Sector to where it was in 2009 when Banks were failing left and right until Obama stabilized the sector with Bank consolidation and bailouts;
6. I dare Trump to return the US Real Estate sector to what it was in 2009 when 200,000 Americans were losing their homes every month until Obama intervened and reversed the trend. Today the sector is back to almost where it was pre-collapse;
7. I dare Trump to reverse the billions of dollars in infrastructure that Obama's Stabilization and Reconstruction Fund brought to all the states;
8. I dare Trump to reverse the reduction in violent crimes and crimes in general that Obama investment in Law Enforcement brought about;
9. I dare Trump to return the hundreds of thousands of our brave men and women back to Iraq and Afghanistan where they were being poached by terrorists and bodies were returning in pine boxes on every flight from the Iraq and Afghanistan;
10. I dare Trump to continue the useless wars we were mired in, in Iraq and Afghanistan that was costing over a hundred billion a year to the American people;
11. I dare Trump to return the reputation of America around the world that that was at its lowest ebb until Obama came and cleaned it up;
12. I dare Trump to continue to detain hundreds of innocent people endlessly in
Guantanamo Bay without trial at a huge cost in dollars and bad reputation to the US;
13. I dare Trump to bring back to life Osama bin Laden.
These are some of Obama Legacies, but listening to Trump and Republicans, you will think all Obama did in 8 years was pass Obama-Care and sign a couple of Executive Orders on Immigration.                                                                                                                                              •Dozie Ezeife, a lawyer in the Oakland-SanFrancisco Bay Area, is a columnist for USAfricaonline.com
---
Angolans elect retired General Lourenco as President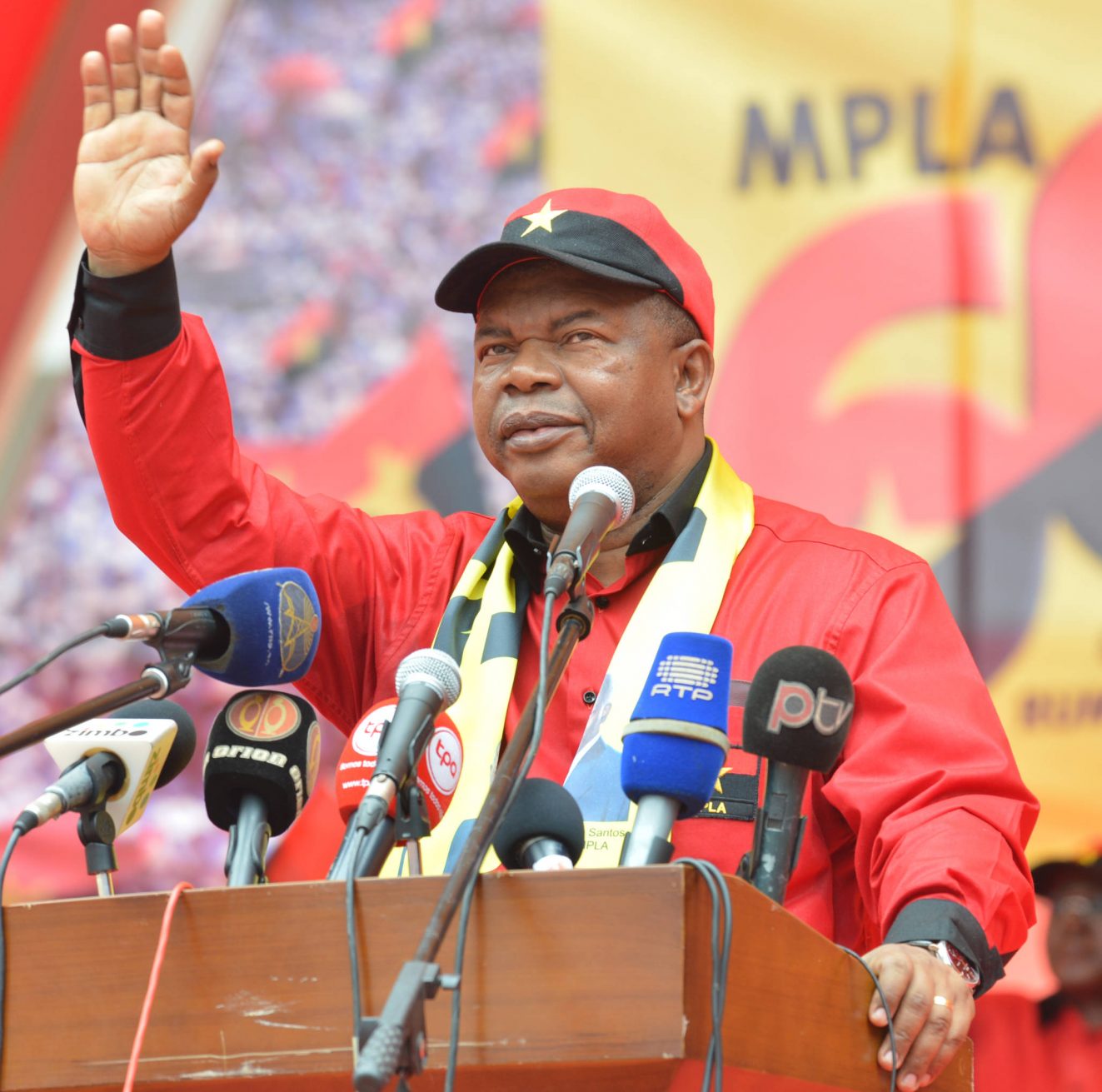 Luanda (AFP): Angola's next president, Joao Lourenco, is a ruling party loyalist and former general who endured several years out of favour after angling for the top job in the 1990s.
Since then, Lourenco, 63, has convinced key regime players he is the right man to succeed Jose Eduardo dos Santos, who has ruled the oil-rich southwest African nation for 38 years.
As the deputy president of the People's Movement for the Liberation of Angola (MPLA) — and defence minister until last month — Lourenco is now "part of the inner circle of power", said Didier Peclard, an Angola specialist at the University of Geneva.
The MPLA won Wednesday's election, carrying Lourenco to power as the party's presidential candidate.
It was something of a turnaround for a man whose ambition nearly ended his career in the 1990s when Dos Santos hinted he might stand down. Lourenco failed to hide his desire to succeed him.
Dos Santos, believing the former general was being opportunistic, forced Lourenco into several years of "political purgatory", according to Peclard.
His apparent flirtation with resignation had been merely "a political manoeuvre to bring those in the party with ambitions out of the woodwork, and Joao Lourenco paid the price," he said.
Joao Manuel Goncalves Lourenco was born on March 5, 1954, in Lobito, in western Angola.
As a young man, he fought against the then colonial power Portugal. After Angola won its independence in 1975, he fought in the civil war that erupted between the MPLA government and UNITA rebels.
Like Dos Santos, Lourenco studied in the former Soviet Union, which trained a number of rising young African leaders during decolonisation.
He became political chief of the armed wing of the MPLA in the civil war — a Cold War proxy conflict that drew in Cuban forces to fight alongside the MPLA, while CIA-backed militias opposed them.
In 1984, he was appointed governor of the eastern province of Moxico, Angola's largest, quickly rising through the MPLA hierarchy.
The ex-artillery general later led his party's group in parliament before becoming deputy speaker of the National Assembly.
His appointment as defence minister in 2014 secured his position as favoured successor to Dos Santos.
Now that he is to become president, his main challenge may be Angola's shift to free-market capitalism at a time when volatile oil prices are taking a heavy toll on the crude-dependent economy.
– 'Hardline MPLA general' –
Lourenco "has a reasonable reputation as a moderate, not an extreme character," said Soren Kirk Jensen of the Chatham House research group in London.
"He is probably the right person to be the bridge as Angola goes through a transition."
Rumours abound that Dos Santos had hoped to hand over the reins of power to one of his children, one of whom, Isabel dos Santos, is Africa's first billionaire woman according to Forbes magazine.
But Jensen said that "there is speculation that high-ranked people in the party put their foot down against this."
Opponents of Dos Santos's all-powerful regime believe Lourenco offers little hope of real change in Angola.
Activist and journalist Rafael Marques, a leading regime critic, said Lourenco was at heart "a hardline MPLA general".
Former political prisoner Nuno Alvaro Dala said that under Lourenco "power in Angola will continue to be militarised".
He is married to Ana Dias Lourenco, a former minister who also represented Angola at the World Bank. They have six children.
Rwanda President Kagame bags 3rd term with 99% of votes; U.S "disturbed by irregularities"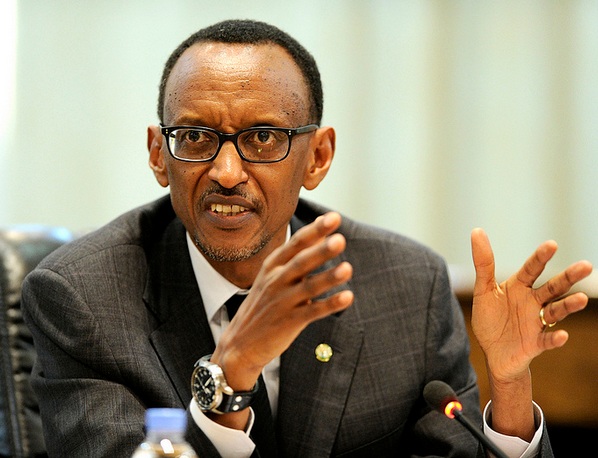 Special to USAfricaonline.com
The United States said Saturday it was "disturbed by irregularities" in Rwanda's presidential election which saw Paul Kagame celebrate a third consecutive victory with nearly 99 percent of the vote.
State Department spokeswoman Heather Nauert said the US "congratulates the people of Rwanda on their active and peaceful participation" in the poll but added: "We are disturbed by irregularities observed during voting and reiterate long-standing concerns over the integrity of the vote-tabulation process."
Kagame, 59, returned to the helm of the east African nation which he has ruled with an iron fist since the end of the 1994 genocide with 98.63 percent of ballots cast — outdoing his tallies of 95 percent in 2003 and 93 percent in 2010.
Frank Habineza of the Democratic Green Party — the only permitted critical opposition party — won just 0.45 percent of votes, beaten into third place by the little-known independent candidate Philippe Mpayimana with 0.72.
Nauert, who pointedly did not mention Kagame by name in her statement, said a particular concern was the lack of transparency in determining the eligibility criteria.
"We hope the new electoral law to be debated in the next session of Parliament will clarify that process well before the 2018 parliamentary elections," she said.
Kagame is credited with a remarkable turnaround in the shattered nation, which boasts annual economic growth of about seven percent, is safe, clean and has little corruption. Rwanda also has the highest number of female lawmakers in the world.
However rights groups accuse Kagame of ruling through fear, relying on systematic repression of the opposition, free speech and the media.
Kagame's critics have ended up jailed, forced into exile or assassinated. Few Rwandans would dare to openly speak against him. ref: wire/agency
USAfrica: IPOB will kill Obasanjo if…., Kanu warns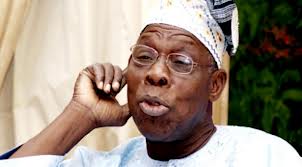 Special to USAfrica multimedia networks, Houston
Following the strong call by Nigeria's former President and one of the lead commanders of federal forces against the former Republic of Biafra (1967-1970) Olusegun Obasanjo that Nigerians must do everything possible to stop the quest for the revival of Biafra has drawn an explosive response from Nnamdi Kanu, leader of the Indigenous People of Biafra (IPOB).

Kanu recalled yesterday on July 6, Obasanjo's July 4, 2017 comments in Abuja during the launch of the biography of the late Brigadier Zakariya Maimalari, noting: "I remember Obasanjo calling us names. They said we must eliminate Kanu and for those words coming out from his mouth, he is going to die…. I told Obasanjo that I have given instructions to IPOB should anything happen to me. Everything that comes from Obasanjo's lineage will die the same day at the same time. It is a standing instruction to IPOB."

In his familiar style of extreme and colorful bombast, Kanu thundered: "Wherever they are, we will kill them ourselves at the same time, the same day, 12 noon, wherever we find them all over the world. I am not like anything they have seen before."

Kanu is also embroiled in a showdown with the umbrella Igbo organization Oha na Eze and the elected Governors from the Igbo states over his statement that there will be no more elections in Anambra state in November 2017 (and subsequently in the other Igbo states) until a United Nations supervised referendum on Biafra is conducted.                                                                                                      By Chido Nwangwu, founder of USAfricaonline.com, first African-owned, U.S-based newspaper published on the internet. @Chido247