Bitterness imprisons life; Love releases it….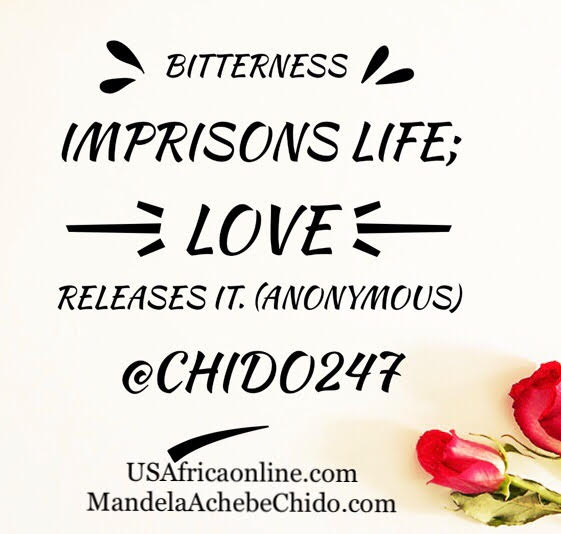 USAfrica: Basil Nnanna Ukegbu lived a life of excellence. By Emmanuel A. C. Orji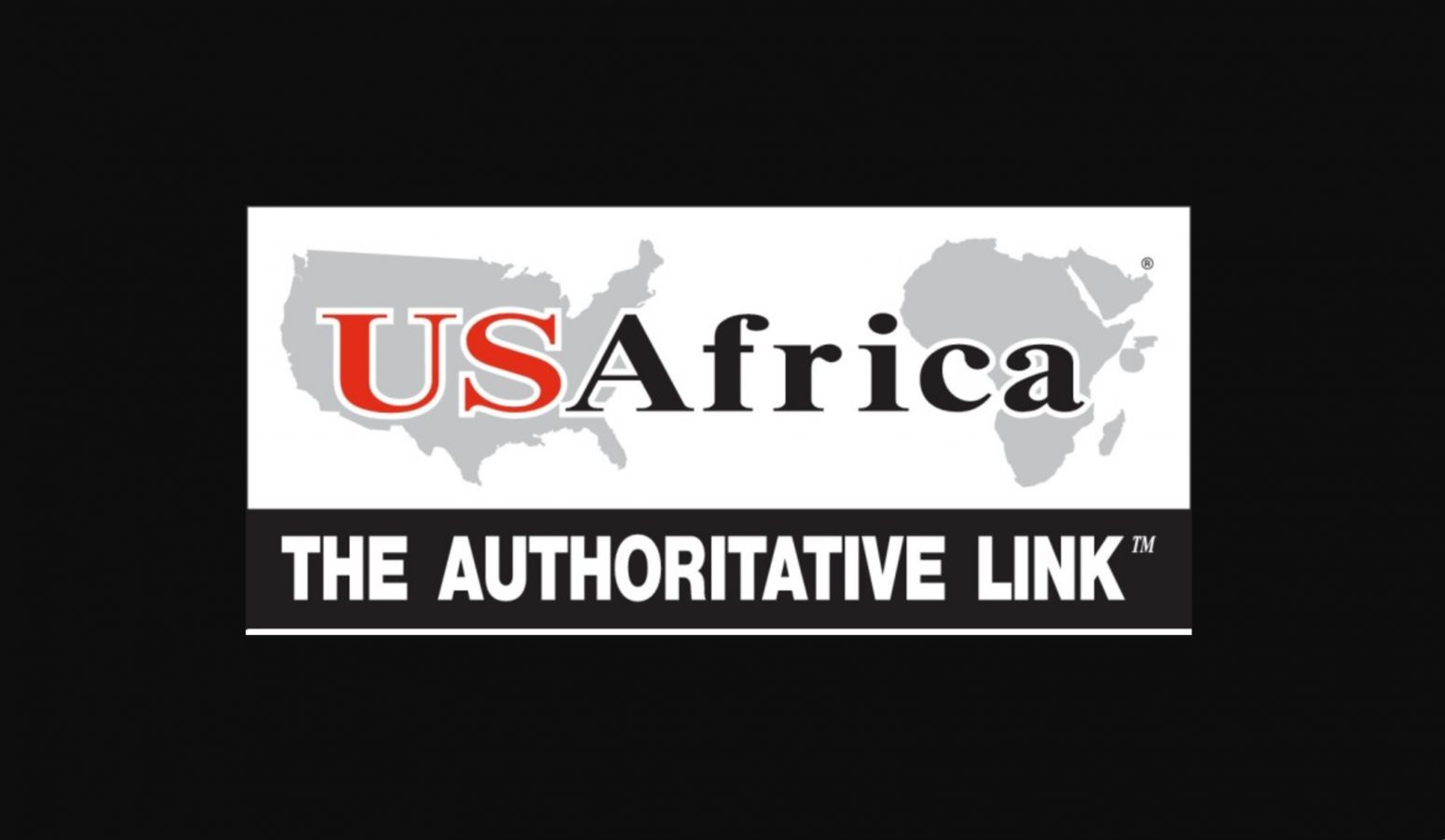 A TRIBUTE TO BASIL NNANNA UKEGBU
By Emmanuel A. C. Orji
Special to USAfrica and USAfricaonline.com  @USAfricaLIVE
It is with a deep sense of loss that I received the sad news of the passing of a fellow Patrician, Basil Nnanna Ukegbu, who did our alma mater, Saint Patrick's College, Ikot Ansa, Calabar (SPACO),  proud.
"Excellence is a difficult concept to communicate because it can easily be misread as neurotic perfectionism or snooty sophistication. But it is neither. On the contrary, it is the stuff of which greatness is made. It is the difference between just getting by and soaring – that which sets apart the significant from the superficial, the lasting from the temporary. Those who pursue it do so because of what pulsates within them, not because of what others think or say or do. Authentic excellence is not a performance. It is there whether anyone ever notices or tries to find out." According to Aristotle, "we are what we repeatedly do. Excellence, then, is not an act, but, a habit." And so it was with Basil.
A personification of habitual excellence, Basil Nnanna Ukegbu, PhD(Lond), born 88 years ago,  under very ordinary circumstances at Immerienwe in Ngor Okpala Local Government area of Imo State, had always manifested excellence since his infancy. His studies at  St. Patrick's College, Ikot Ansa, Calabar (SPACO), brought out the best in him. Whereas students spent five years ordinarily to do the Senior Cambridge School Certificate examination, Basil sat for and passed London Matriculation (known to be superior to Senior Cambridge School Certificate) after only three years sojourn in SPACO,  a  rare academic feat. On leaving SPACO, he took up teaching appointment, while studying for a degree by correspondence. In record time, he sat for and passed the Bachelor of Arts degree of the University of London.
A great believer in education, rather than join the civil service, as was fashionable at the historic time, he founded a secondary school modeled after SPACO at  his home town of Immerienwe. The great and broad mind that he was, rather than name the school after his home, he called it Owerri Grammar School, a clear manifestation of his largeness of heart.
In furtherance of his life ambition to promote science and technology in Africa, it is on record that he was the first Nigerian to think of a private university and in fact opened a technical university at Immerienwe. However, lack of vision, jealousy and ignorance conspired to sabotage his efforts.
A man that was always  driven by his own conviction, he moved at his own pace ignoring all distractions and defying all negative forces and scaling through all obstacles in his avowed belief that we can be beaten not by circumstances,  but only by ourselves, and that if we fall down seven times we should get up eight.
In public service, he excelled demonstrably beyond all Nigerian expectation. As Chairman of the Governing Council of the Alvan Ikoku College of Education, Owerri, he proved that, in Nigeria, public money could be judiciously used, when he built the many hostels in the college at about half the cost of those built before his tenure. He accomplished this feat within six months through his resource conversion efficiency maximisation strategy. Impressed by that performance, the Academic Board decided to name the hostels after him,  but he rejected the offer on the ground that it would be immoral to do so while he was still in office. Thus, when he was rigged out of election that he contested for governorship of Imo State, those who blocked him out of the office were the greatest enemies of  progress in Imo State.  He would have made all the difference through his well articulated economic  programme which could have struck a miraculous chord.
His life ambition was to lead a bloodless revolution to transform Africa to catch up with Europe and America technologically in this millennium. Even as he  aged and  progressively wore a frail body, the revolutionary fire in him did not dim.
Basil was an indefatigable civil right crusader and he started being so from SPACO where he resisted corporal punishment by his immediate senior students of just one class above his own (of which I was one),  which he saw as a violation of his fundamental human right. When Abacha frightened Nigerians, Basil dared and defied the brutish maximum dictator when he staged a one-man demonstration by even sleeping in the open opposite the Assumpta Cathedral in Owerri.
As a member of the Federal House of Representatives, he was a fearless legislator who presented his views with courage borne out of knowledge and patriotic conviction.  On January 12, 1966, even as Chief Whip of the then ruling party, he moved a vote of no confidence on the government for failing to address a serious security situation in Nigeria of  the historic time. Three days  after he moved that motion, on January 15, 1966,  the army struck. A man of principle, he rejected a ministerial appointment offered to him by the then Administrator of the East Central State, Ukpabi Asika, himself an old boy of SPACO.
To summarise, Basil was an erudite scholar, a patriotic parliamentarian, a fearless and selfless leader of people, a human right crusader, an accomplished academic giant, a man full of what President Bush the father calls "the vision thing", a practical community worker, the best governor that Imo State never had, and above all,  a Patrician among Patricians,  who did SPACO proud by living up to the highest ideals of our college motto: cor mundum, manus firma, verbum constans (Clean heart, strong hand, reliable word).
May the good Lord who heals broken hearts take care of Basil's family and all those who are touched by his death.  May He help and comfort them always, increase their faith, dispel their fears, revive their hope and lift them from the darkness of their grief to the light of His presence, through Christ our Lord. Amen.
And may the soul of Basil and the souls of all the faithful departed, through the mercy of God, rest in peace. Amen.
Why Nigeria is a country divided against itself and cannot stand. By Bayo Oluwasanmi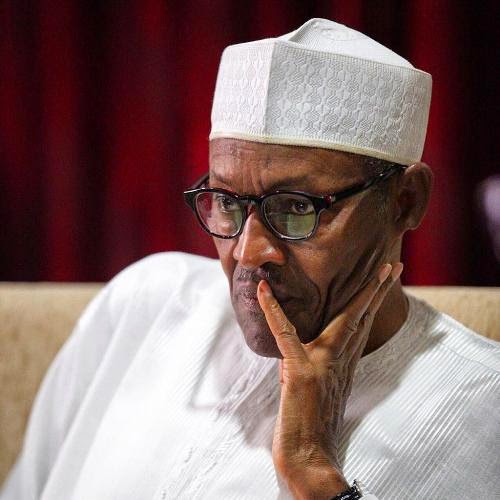 By BAYO OLUWASANMI
Special to USAfricaonline.com
[quote font="georgia" font_size="16″ color="#ffffff" bgcolor="#04135b" bcolor="#dd9933″ arrow="yes" align="right"]The recent proclamation of northern youths and the ultimatum given to Igbo people to vacate the north within three months [until October 1, 2017] shed much needed light on why Nigeria is not, and will never be, one united nation. There is no mystery as to how we got to this point. There is also no mystery as to who to blame. There is no need for conspiracy theories. The polarization of public life exacerbated by government corruption and incompetence has become so tense it will lead to widespread civil disorder, culminating in chaos and crises…. Nigeria is a country divided against itself and cannot stand.[/quote]
We have witnessed the independence of Slovenia from the former Yugoslavia, the collapse of the Soviet Union, the division of the former Czechoslovakia, and the separation of both Eritrea from Ethiopia and South Sudan from Sudan.
Numerous of successful secessions have allowed people greater freedom and self-determination: Greek independence from the Ottoman Empire, the Hungarian split with the Soviet Union in 1989, Singapore's secession from Malaysia in 1965, Ireland's independence from the UK, and countless others.
Nigeria's impotence as ungovernable, divided, separate, hostile, and unequal nation is apparent for all to see. Nigeria, as we know it, is dead! The country is irrevocably broken along ethnic, linguistic, geographical, religious, and cultural lines. The sooner the Nigerian people accept this, the sooner the break-up and the sooner we can move on.
From time to time, the break-up of Nigeria becomes inevitable to many of us who believe that "In the course of human events, it is necessary for one people to dissolve the political bands which have connected them." We're in one of those periods now, and while the reasons are unique, the historical moment is not new. In 1953, the northerners considered secession from the Nigerian colony that would soon be an independent nation.
The words of our founding fathers that Nigeria is not one country remain prophetically instructive.
Listen to them:
"Nigeria is not a nation. It is mere geographical expression. There are no 'Nigerians' in the same sense as there are 'English,' 'Welsh,' or 'French.'  The word 'Nigerian' is merely a distinctive appellation to distinguish those who live within the boundaries of Nigeria and those who do not," Chief Obafemi Awolowo said in 1947.
"Since 1914 the British government has been trying to make Nigeria into one country," Alhaji Abubakar Tafawa Balewa said, "but the Nigerian people themselves are historically different in their backgrounds, in their religious beliefs and customs, and do not show themselves any signs of willingness to unite… Nigerian unity is only a British invention."
Dr. Nnamdi Azikiwe argued in 1964 that "It is better for us and many admirers abroad that we [Nigeria] should disintegrate in peace and not in pieces. Should the politicians fail to heed this warning, then I will venture the prediction that the experience of the Democratic Republic of the Congo will be child's play if ever it comes to our turn to play such a tragic role."
The recent proclamation of northern youths and the ultimatum given to Igbo people to vacate the north within three months shed much needed light on why Nigeria is not, and will never be, one united nation. There is no mystery as to how we got to this point. There is also no mystery as to who to blame. There is no need for conspiracy theories. The polarization of public life exacerbated by government corruption and incompetence has become so tense it led to widespread civil disorder, culminating in chaos and crises.
Nigeria is fast approaching a complete collapse. For long, many of us have raised alarm that our government and the way the system is being run are not working, and cannot guarantee delivery of basic essential services. The ominous declaration of the northern youths has left Nigerians in fear of what tomorrow may bring. While all this plays out, Nigerians watch in horror and amazement from the sidelines and wonder when the inevitable will occur.
Inequality between the looting ruling class and the poor has become increasingly intolerable. The native tyrants in the National Assembly, better still, National Asylum, are in stupor of random pleasures and whims, feasting on plenty of food and sex, and reveling in the non-judgment that democracy is civil religion. From all indications, our democracy is in retreat, close to being destroyed by vast corruption, ineptitude, incompetence, and fraud. Those in Abuja couldn't care less about our people. They couldn't care less that for 58 years we couldn't get along.  They couldn't care less that Nigeria is as good as dead. Nigerians are angry – Igbos, Hausas, and Yorubas. They are all angry for being sick and poor and tired of being cannon fodders. They are tired of being jobless and hopeless. Brother is turning against brother. Killing of families and children are the norm rather than the exception. Nigerians are nickel-and-dimed to death in their everyday life. Workers, if paid at all, are paid peonage wages. The nation's peonage wage is at subsistence level. This is simply incompatible with self-determination.
With subsistence living, Nigerians are constrained into a desperate state. Their horizon is limited to the present day, to getting enough of what they need to make it to the next. The minimum wage in Nigeria is N18,000 per month. This is criminally below the poverty line. That's a scrambling, anxious existence, narrowly bounded. It's impossible to decently feed, clothe, and shelter yourself on a wage like that, much less a family, much less have money to see the doctor,  or pay for your kids college, or participate in any of those good things of life. Down to the peon level, the pursuit of happiness sounds like a bad joke.
The critical mass of our people is kept in peonage. All its vitality spent in the trenches of day-to-day survival with scant or no opportunity to develop the full range of its faculties. That's why I'm miffed by the numbed-out, dumbed-down, make belief Nigerians who still believe that Nigeria could be saved from falling apart. This is deceptive and uncharitable given our past political history and the present political realities of our nation. Those who see future or unity in one Nigeria are deluded, ignorant, unrealistic. They don't know what's real, what's possible, and can't differentiate fact from fiction.
How can the proponents of one Nigeria explain the humiliation and insult heaped on Vice President Osinbajo when Buhari's Chief of Staff Abba Kyari referred to him as "Coordinator of National Affairs" instead of Vice President? The freest and fairest presidential election in our history was won by MKO Abiola. The election was annulled by a northerner. He was robbed of the presidency and he was killed.  If Osinbajo and Abiola were Hausas, nothing of such would have happened to them. Examples of such second class treatment abound. We need not bury our heads in the sand like the proverbial ostrich as if all is well with a troubled and traumatized nation suffering from history of division and disunity.
Nigeria is a country divided against itself and cannot stand. Nigeria is virtually bankrupt. The clamor for separation is the manifestation of a nation grounded as it were, without hope of moving forward after 58 years. I believe it's too late to save Nigeria from disintegration. Our union for the past 58 years has produced no peace, no progress, and no prosperity for the poor majority. The only beneficiaries and the loudest advocates of one Nigeria are those profiteers from the miseries of the pulverized poor – the ruling class.