USAfrica: Buhari says "Those who are agitating for [Biafra] were not born by 1967"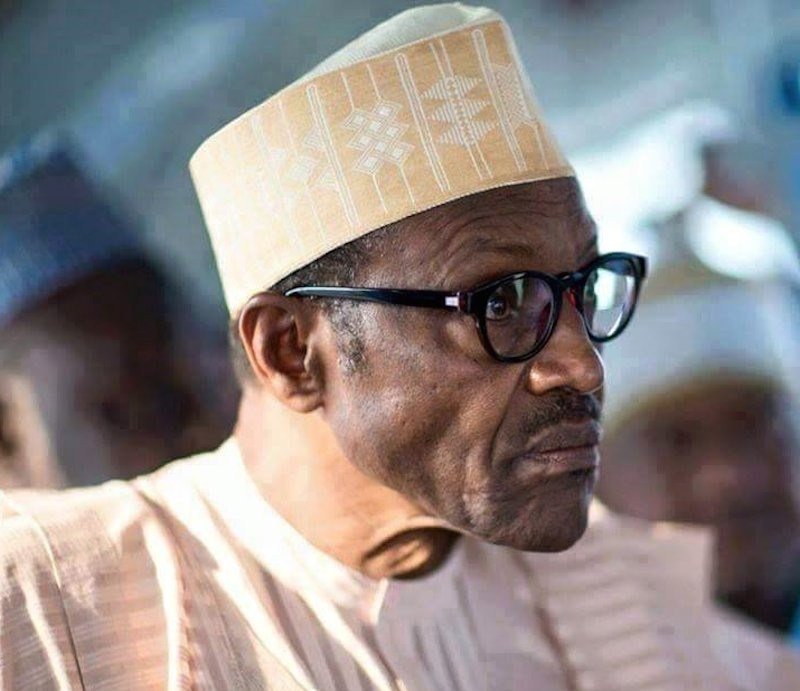 USAfrica: Buhari says "Those who are agitating for [Biafra] were not born by 1967"
National address by Nigeria's President Muhammadu Buhari, on October 1, 2017
Special to USAfrica multimedia networks, Houston • @USAfricaLive • @Chido247
October 1st remains a special date for all Nigerians as this marks the day when we attained one of the most precious of human desires — freedom.
Over the years the country has gone through trials and tribulations, but October 1st is always a day for celebrations.
It is a day for thanks giving, reflection and re-dedication.
It is also a day for remembrance. We should remind ourselves of the recent journey from 1999 – 2015, when our country happily returned to democratic rule.
 However, in spite of oil prices being an average of $100 per barrel and about 2.1m barrels a day, that great piece of luck was squandered and the country's social and physical infrastructure neglected.
We were left with no savings and huge infrastructure deficit.
The APC Government's Campaign rallying cry to restore security, re-balance the economy and fight corruption was not all rhetoric.
The country must first be secured. The economy must be re-balanced so that we do not depend on oil alone. We must fight corruption which is Nigeria's Number One Enemy. Our Administration is tackling these tasks in earnest.
In the past two years, Nigeria has recorded appreciable gains in political freedom. A political Party at the Centre losing elections of State Governor, National Assembly seat and even State Assemblies to the opposition parties is new to Nigeria. Added to these are complete freedom to associate, to hold and disseminate opinions. Such developments clearly attest to the country's growing political development. But like all freedoms, this is open to abuse.
Recent calls on re-structuring, quite proper in a legitimate debate, has let in highly irresponsible groups to call for dismemberment of the country. We can not and we will not allow such advocacy.
As a young Army Officer, I took part from the beginning to the end in our tragic civil war costing about 2m lives, resulting in fearful destruction and untold suffering. Those who are agitating for a re-run were not born by 1967 and have no idea of the horrendous consequences of the civil conflict which we went through.
I am very disappointed that responsible leaders of these communities do not warn their hot-headed youths what the country went through. Those who were there should tell those who were not there, the consequences of such folly.
At all events, proper dialogue and any desired constitutional changes should take place in a rational manner, at the National and State Assemblies. These are the proper and legal fora for National debate, not some lop-sided, un-democratic body with pre-determined set of objectives.
Government is keeping up the momentum of dialogue with stakeholders in the Niger Delta to keep the peace. We intend to address genuine grievances of the communities.
Government is grateful to the responsible leadership of those communities and will pursue lasting peace in the Niger Delta.
SECURITY
On security, Nigerians must be grateful to our gallant Armed Forces for rolling back the frontiers of Boko Haram's terrorism, defeating them and reducing them to cowardly attacks on soft and vulnerable targets.
Nigeria is grateful to its neighbours and the international community for the collective efforts to defeat this world-wide menace of terrorism.
Not even the most organized and most equipped police and security forces in the world can escape the menace of modern day terrorism, as we have seen in recent years in Europe and other parts of the world.
But we are not letting up. Our Armed Forces in an effort to enhance the operational capability of troops of OPERATION LAFIYA DOLE have established Mobile Strike Teams in the North East. These will ensure the final push to wipe out the remnants of Boko Haram.
In addition, through targeted air strikes most of the leadership and identified logistics bases and routes of the insurgents have been neutralized. The Armed Forces have established a Naval presence in the Lake Chad Basin as part of the coordinated military efforts to curtail the movements or re-emergence of the sect in the area.
Government is working round the clock to ensure release of the remaining Chibok girls, as well as other persons in Boko Haram captivity. Government will continue to support the Armed Forces and other security agencies to fight not only terrorism, but kidnapping, armed robberies, herdsmen/farmers violence and to ensure peace, stability and security in our country.
ECONOMY
With respect to the economy, the Government has remained pro-active in its diversification policy. The Federal Government's agricultural Anchor Borrowers Programme, which I launched in November 2015, has been an outstanding success with:
· N43.92 billion released through the CBN and 13 participating institutions,
· 200,000 small holder farmers from 29 states of the federation benefitting,
· 233,000 hectares of farmland cultivating eight commodities, namely Rice, Wheat, Maize, Cotton, soya-beans, Poultry, Cassava and Groundnuts, in addition to fish farming.
These initiatives have been undertaken in close collaboration with the states. I wish to commend the efforts of the Governors of Kebbi, Lagos, Ebonyi and Jigawa States for their support to the rice and fertilizer revolutions.
Equally commendable are contributions of the Governors of Ondo, Edo, Delta, Imo, Cross River, Benue, Ogun, Kaduna and Plateau States for their support for the Presidential initiative for palm oil, rubber, cashew, cassava, potatoes and others crops.
With the abundance of rainfall last year and this year, agriculture has enjoyed Divine intervention.
Since December last year, this Administration has produced over 7 million 50Kg bags of fertilizer. Eleven blending plants with a capacity of 2.1 million metric tons have been reactivated. We have saved $150 million in foreign exchange and N60 billion in subsidy. Fertilizer prices have dropped from N13,000 per 50Kg bag to N5,500.
Furthermore, a new presidential initiative is starting with each state of the Federation creating a minimum of 10,000 jobs for unemployed youths, again with the aid of CBN's development finance initiatives.
Power remains a huge problem. As of September 12th, production of power reached an all — time high of 7,001 Megawatts. Government is increasing its investment, clearing up the operational and financial log jam bedeviling the industry. We hope to reach 10,000 Megawatts by 2020.
Key priorities include better energy mix through solar and Hydro technologies. I am glad to say that after many years of limbo, Mambilla Power Project has taken off.
Elsewhere in the economy the special window created for manufacturers, investors and exporters, foreign exchange requirements has proved very effective. Since April, about $7 billion has come through this window alone. The main effect of these policies is improved confidence in the economy and better investment sentiments.
The country has recorded 7 consecutive months of lower inflation, Naira rate is beginning to stabilize, appreciating from N525 per $1 in  February this year to N360 today. Broad-based economic growth is leading us out of recession.
Furthermore, in order to stabilize the polity, the Federal Government gave additional support to states in the form of:
·State Excess Crude Account loans,
·Budget Support Facility,
·Stabilization Fund Release
to state and local government as follows:
·N200 billion in 2015
·N441 billion in 2016
·N1 trillion in 2017
Altogether totaling N1.642 trillion.
This was done to enable states to pay outstanding salaries, pensions and small business suppliers who had been all but crippled over the years.
In addition, the Government's current N500 billion Special Intervention Programme is targeting groups through;
· Home Grown School Feeding Programme,
· N-Power Job creation to provide loans to small-scale traders and artisans,
· Conditional Cash Transfer,
·Family Homes Fund and
·Social Housing Scheme
CORRUPTION
Fellow Nigerians,
We are fully aware that fighting corruption was never going to be a straightforward task. We expected corrupt elements to use any weapon to fight back, mainly judicial obstruction and political diversion. But we are determined to eradicate corruption from our body politic.
In this fight, the Government has:
·Empowered teams of prosecutors,
·Assembled detailed databases,
·Accelerated the recovery of stolen funds
The Administration's new institutional reforms include:
·Enforcing Treasury Single Account,
·Whistle-Blowers Policy,
·Integrated Payroll Personnel and Information System
We have signed multi-lateral cooperation agreements on criminal matters with friendly countries. There are signs of increasing cooperation from the Judiciary. Recently the Chief Justice of the Federation directed Heads of all our Courts of first instance and Appeal to accelerate hearings of corruption cases and dismiss any judicial officers found to have been compromised.
Justice Salami has just been appointed to chair the Judiciary's anti-graft committee. Government expects a lot from this Committee.
I commend the National Assembly for refocusing on its oversight committees. They should, in addition, ensure swift passage of enabling corruption laws. But fighting corruption is a bottom to top operation. I call on all Nigerians to combat corruption at every turn. By not asking for and refusing to accept a bribe, by reporting unethical practices or by blowing a whistle, together we can beat corruption. The government for its part will work for accountability at all levels – Federal, State and Local Governments. CHANGE will then be real.
As we enter the second half of our term of office, we intend to accelerate progress and intensify our resolve to fix the country's challenges and problems.
Thank you and a happy holiday to all of you.
God bless our country.
USAfrica: PDP, Obasanjo and Jonathan failed Nigeria. By Hafsat Abiola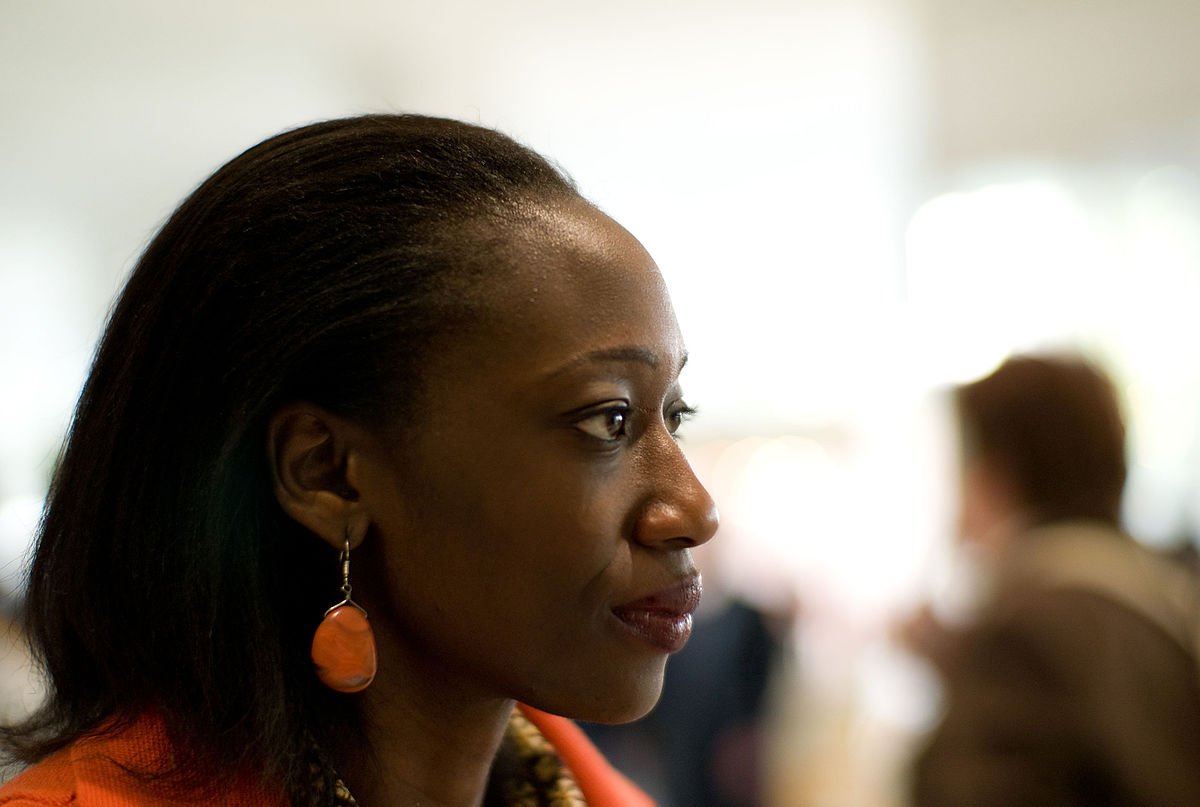 Special to USAfrica [Houston] • USAfricaonline.com  • @Chido247
(slightly edited for context by USAfrica)
Please nobody should abuse my late father (MKO Abiola).. with this sudden noise that "Buhari was playing politics" (by honoring MKO through declaring June 12 as Nigeria's democracy day).
When did it become a crime for politicians to play politics? 
Were they not voted in to play politics? 
Will it be wrong to develop our roads, infrastructure, free education, return oil blocks to the State instead of individuals? 
What is this noise all about? 
Jonathan was voted for by the South West in 2011, the same SW voted for Buhari in 2015, what is all this noise all about the SW going for Buhari? 
Former president Obasanjo, the direct beneficiary of #June12, is from the same State with MKO; why didn't he play politics and declare June 12? 
Jonathan  had opportunity for 5 years to do same, he rather gave Abacha from the North posthumous honor, pardoned ex-convict from the West, Alams from the South… 
What do you call that? 
Is that politics or chemistry? 
16 years opportunity to acknowledge #June12 they refused to use the #PoliticalUndertone…
So are you expecting Buhari to use Biological or Chemical undertone to take such decision? 
Why are you guys fixated about those supporting Buhari, is it not a choice and must you dictate to others? 
You brought up religious sentiments prio to 2015 election, yet blamed Buhari fr being the religious bigot….
Jonathan was running from one Church to another, Sambo openly told them in the North that they must not vote for Buhari because Osinbajo is a Pastor of a big Church….Who is a religious bigot here? 
I mean, who was running from one religious organisation to another in 2015 because of politics? Pastor Bosun came up with that sudden apostasy, wrapped up Jonathan PDP politics in the name of "wake up call" message.
I'm happy that I'm still here. I asked him when most of you were analyzing that heretic message that "Jonathan is fulfilling prophecy"…..
I asked a simple question: "Which prophecy is Jonathan"? Pastor Bosun went ahead to say "even if the Islamic party (APC) presents a Christian Governor in Lagos, you must not vote for him, you must vote for the other party (PDP)…." Wait, who was using religion?
Obasanjo removed Senate Presidents at will, removed any opposing voice, removed Fayose for a small insult, removed Ladoja with thugs in Ibadan…. Who are you calling "DICTATOR"? Muhammadu Buhari……… 
Obasanjo withheld Lagos State fund for 3 years, not minding how Lagosians would eat. President Yar'adua [Obasanjo's successor] got there and released the funds.
Nigeria's National Assembly [NASS] members are abusing Buhari openly, messing up everything at will, Fayose has been abusing Buhari for 4 years now….. 
Not a single State in Nigeria has been denied their constitutional rights because of politics till date, all their funds, Paris fund, bail out, FAAC etc… But who is the DICTATOR? BUHARI. 
Jonathan ensured that NASS opposition members were locked out including Tambuwa the Speaker of the house. They had to climb gate to gain access…..
Jonathan empowered OPCs in Lagos and they were destroying anything in Ikorodu to Ojota that looked like opposition party. Orga of DSS was used to invade APC secretariat, Journalist arrested and Newspapers siezed, we forgot all these….
Ekiti was militarised, Fayose was given power from Aso rock to order Military guys at will. Fayemi the incumbent at that moment was rendered powerless that he was shouting when Police commissioner was used by PDP and a guy was shot…All these videos and pictures are still here (google is your friend)…
But who is the dictator? BUHARI. Jonatahn met FX+ECA at $62 billion+. He DEPLETED it to less than $30 Billion in 5 years Jonathan sold crude oil for 5 years at an average of $100 per barrel of 2.2 million daily (2010-2014). Did he add a DIME to Nigeria purse in 5 years? NO. 
Buhari the ILLITERATE sold oil at an average of $50 of less than 700,000 barrel at some points because of militancy, yet had moved that FX to $47 Billion in 3 years. Don't say how much did he borrow if you don't even have the figure borrowed between 2010-2015 without adding a dime to FX. Who is the ILLITERATE? BUHARIIII. 
Jide Omokore, Aluko and oil goddess Alinson made an oil deal of N1 trillion and chose not to remit to Nigeria under GEJ. Did anyone raise eyebrow? INTEL of Atiku refused to remit to NPA, not until last year that "ordinary" Hadiza the NPA boss challenged INTEL and insisted the funds must be remitted. 
A Christian Professor had been leading JAMB all through Obasanjo to Jonathan; yet for 40 years of JAMB, only N52 Million was remitted to FG….A Muslim Professor who was appointed just in two years of handling JAMB remitted over N15 Billion……FIFTEEN BILLION.
So who is following after righteousness?
For five years [of the Obasanjo and Jonathan's different presidencies as Finance Minister Dr. Ngozi] Okonjo Iweala was paying over 45,000 ghost workers unabated, yet just within 3 years, "ordinary" Kemi Adeosun removed such nonsense.