Bombshell! Trump's lawyers sue porn star $20m for discussing her affair with the U.S President
Special to USAfrica {Houston] • USAfricaonline.com
Los Angeles (AFP) -Donald Trump's lawyer claims porn actress Stormy Daniels is liable for at least $20 million for violating a nondisclosure agreement she says prevents her from discussing an affair with the president, according to a Friday court filing.
A lawyer for Michael Cohen's Essential Consultants limited liability company — which paid Daniels $130,000 under the agreement — made the filing, which said that Daniels violated the deal "at least" 20 times.
"The Settlement Agreement provides for liquidated damages of one million dollars ($1,000,000) per instance of breach," the court filing says.
Daniels signed the agreement pertaining to an alleged affair a decade earlier shortly before the 2016 election, leading to allegations that the payment amounted to an illicit contribution to Trump's campaign.
Lawyer Michael Avenatti filed a lawsuit on behalf of Daniels — whose real name Stephanie Clifford — earlier this month seeking to toss out the confidential settlement.
The suit alleged that Daniels began an "intimate relationship" with Trump in the summer of 2006 that continued well into 2007.
On July 12, court proceedings will get under way to decide whether Daniels can dissolve the agreement.
The White House has denied any sexual encounter between Trump and Daniels — who has offered to return the $130,000 she received so that she can be free to "speak openly and freely about her prior relationship with the president and the attempts to silence her."
She is also asking to be allowed to publish text messages, photos and videos relating to the president, Avenatti said in a letter to Cohen.
Using the pseudonyms Peggy Peterson and David Dennison, Daniels and Trump were to sign the agreement, along with Essential Consultants.
— 'Bullying tactic' —
But Trump never signed, providing the basis for Avenatti's attempt to have it thrown out and release Daniels from her obligations.
Avenatti took to Twitter on Friday to criticize the court filing.
"The fact that a sitting president is pursuing over $20M in bogus 'damages' against a private citizen, who is only trying to tell the public what really happened, is remarkable. Likely unprecedented in our history. We are NOT going away and we will NOT be intimidated," Avenatti wrote on the social media site.
"The filing today is yet another bullying tactic from the president and Mr Cohen. They are now attempting to remove this case to federal ct in order to increase their chances that the matter will be decided in private arbitration, thus hiding the truth from the public," he wrote.
According to the court filing, Essential Consultants began an "arbitration proceeding" as provided for by the agreement at the end of February.
Trump has ample reason to want to keep the affair quiet.
The issue could hurt the president with religious voters, who were key to his electoral success, and appears to have already caused strains between the president and First Lady Melania Trump.
— Physical threat to Daniels? –
Earlier Friday the White House condemned any threat against Daniels after the porn star's lawyer claimed she was threatened with physical violence if she revealed details of the alleged tryst.
"Obviously we take the safety and security of any person seriously," said press secretary Sarah Sanders.
The White House "certainly would condemn anyone threatening any individual, but I have no knowledge of that situation," she said.
White House officials have tried to deflect questions about the alleged affair, pointing to previous denials by the Trump campaign.
"I'm BLESSED" gospel video Charlie Wilson, ft T.I show timeless skills [USAfrica]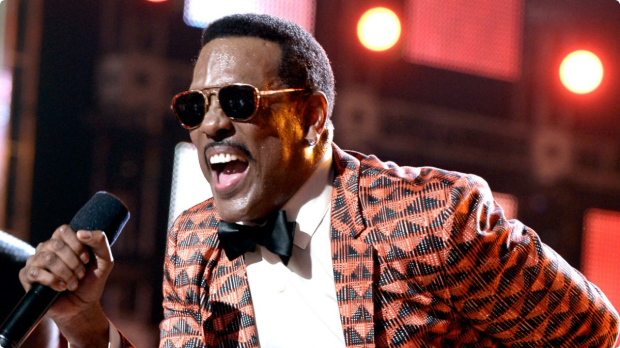 Charlie Wilson's timeless, creative skills are evident in this new gospel song  titled "I'm Blessed" – with superstar rapper T.I coming in to attract more of the younger demographics.

The performance was at a recent 2018 'ShowTime at Apollo' -hosted by Steve Harvey. Wilson gained world-wide respect and recognition as a member of the multiple platinum hits group Gap band.
He has shared his story of moving from being a millionaire to homeless and then picking up, changing his lifestyle and reorganizing….
In many ways, however different our circumstances, join me say to say [and sing] it, again: I'm Blessed!                                                                                                                                                                                                                                                                                                                                                                                                                                                                         By Chido Nwangwu, Founder & Publisher of USAfrica, USAfricaonline.com [first African-owned, U.S-based newspaper published on the internet], is completing a book titled "MLK, MANDELA & ACHEBE: POWER, LEADERSHIP & IDENTITY  Follow him @Chido247
USAfrica: Novelist Chimamanda reveals she was sexually assaulted at 17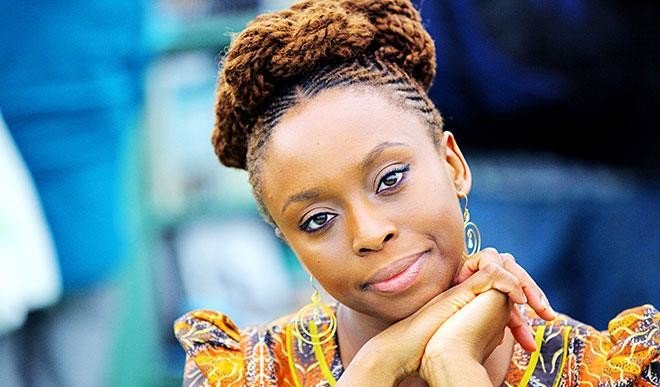 Special to USAfrica [Houston] • USAfricaonline.com   @Chido247
Award-winning novelist and author of Half of a Yellow Sun, Chimamanda Ngozi Adichie, has revealed that she was sexually assaulted at the age of 17 by "a big man" in the media in Lagos, Nigeria.
She was born on September 15, 1977 in Enugu. She revealed this during an address at the 2018 Stockholm Forum for Gender Equality. 
Chimamanda recalled how she had taken a book of poems she wrote to a "big man in the media" so he could support her in publicizing that work but the yet undisclosed man sexually assaulted her he slipped his hand under her shirt and bra, then squeezed her breast. "I was so taken aback that I did nothing for seconds", she said. Then, I pushed his hand away, but gently, nicely, because I didn't want to offend him.
"Later that day, I broke into a rash on my chest, my neck, my face, as though my body were recoiling, as though my body were saying what my lips had not said."
"I felt a deep loathing for that man and for what he did. I felt as if I didn't matter, as if my body existed merely as a thing to be done with as he wanted. Yet, I told no one about it. And I kept talking to him, being polite, hoping he will help with my book."
#USAfrica #BrkNews: Barbara Bush has died at their home in Houston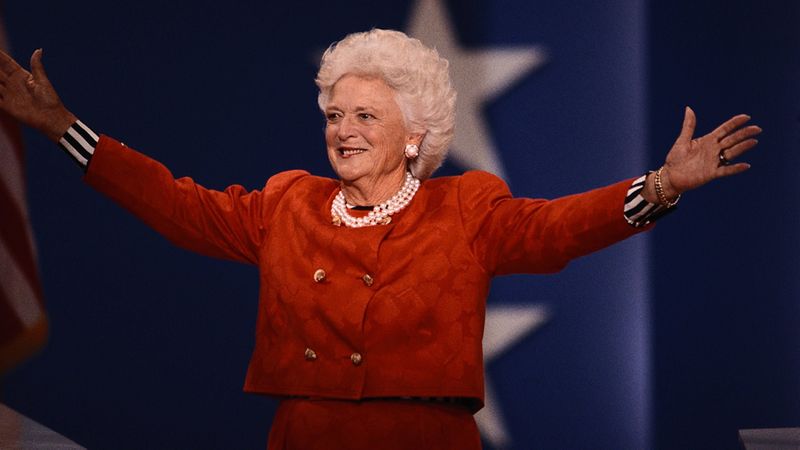 Barbara Bush, first lady from 1989–1993 during the presidency of her husband, George H. W. Bush, has died at their home in Houston. She was 92; and the mother of George W Bush