USAfrica: Danjuma's bombshell on ethnic cleansing in Nigeria; IPOB says he's waking up late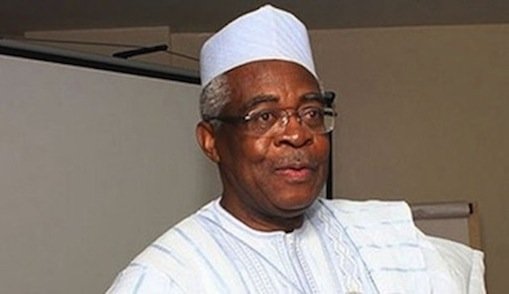 Danjuma's bombshell on ethnic cleansing in Nigeria; IPOB says he's waking up late
Special to USAfrica [Houston] • USAfricaonline.com • @Chido247  • @USAfricaLIVE
The Nigerian army and the IPOB [Indigenous People of Biafra] have responded to the controversial billionaire ex-Chief of Army Staff and ex-Minister of Defense, Lt. Gen. Theophilus  Danjuma (retd) who on Saturday March 24, 2018, screamed a deadly warning/alert to Nigerians to "rise up" and defend themselves against "ethnic cleansing" in Nigeria, alleging the killers are "colluding" with the country's armed forces to target specific areas.
Danjuma, the 80-years old  business mogul in the oil/gas, telecommunications and maritime sectors of the Nigerian economy said at the maiden convocation of the Taraba State University's 10th anniversary: "There is an attempt at ethnic cleansing in the state and of course, some rural states in Nigeria. We must resist it. We must stop it. Every one of us must rise up."
"Our Armed Forces are not neutral. They collude with the bandits to kill people, kill Nigerians. The Armed Forces guide their movements; they cover them. If you are depending on the Armed Forces to stop the killings, you will all die one by one.
"This ethnic cleansing must stop in Taraba State and other rural states of Nigeria otherwise Somalia will be a child's play.
"I ask every one of you to be alert and defend your country, defend your territory and defend your state. Defend yourselves because you have no other place to go. God bless our country."
Danjuma's financial pipeline runs through South Atlantic Petroleum Limited (SAPETRO), an oil exploration and production company that was established in 1995, and granted Oil Prospecting License (OPL) 246 in February 1998, covering 2,590 square kilometres (1,000 square miles). In February 2005, SAPETRO was granted Oil Mining Lease (OML) 130.
USAfricaonline.com is reporting that Theophilus Yakubu Danjuma, a Christian from the Jukun ethnic group near the middle belt of Nigeria, was an influential behind-the-scene supporter and heavyweight co-financier of the candidacy of Nigeria's current President, retired General Muhammadu Buhari, between 2014-2015.
Although, he is not a card-carrying member of any of Nigeria's ruling or opposition parties, the hard-charging Danjuma gave substantial financial support for the candidacy of two persons [both retired army Generals] who were elected President, variously in 1999, 2003 and 2015. But their performances in office were, in his assessment, according to my sources, "very disappointing."
IPOB ON DANJUMA'S CALL ON PEOPLE TO "RISE UP"
Meanwhile, IPOB through its spokesman, Emma Powerful said: "We state without any equivocation that all those killed by marauding Fulani herdsmen and the Nigerian military that provides them covert support died in vain because people like TY Danjuma initially supported the oppressors and vilified Mazi Nnamdi Kanu instead of paying careful attention to what he was saying."
IPOB predicts that "The same way the likes of TY Danjuma from the Middle Belt have woken up to the reality of the failed state that Nigeria has become, hopefully, so will South East governors, Ohaneze Ndigbo and PANDEF do in the coming months. Assuming they will take a leaf from Danjuma and have the courage to speak the truth as boldly as Danjuma has done. Going by their previous slavish antecedents, it remains doubtful they will ever do so because of their lowly status in the affairs of Nigeria.
"The question we are asking is why didn't Danjuma use places like Yemen Libya, Syria, Iraq, Palestine, etc to cite as an example? He mentioned the same country as [Mazi Nnamdi Kanu]  did because he can now see clearly where Nigeria is heading to. This implies that these same people who publicly condemned the style of agitation of IPOB were secretly listening to our leader all the time but stubbornly refused to do something about the injustices he was preaching against."
On its part, USAfrica notes, the army initially denied the charge of colluding and guiding the ethno-religious killers. In a second statement, the armed forces headquarters promised to investigate the Danjuma allegations.
Buhari contested and won under the banner of the APC, a party and presidency stifled by its naked instinct for nepotism, regional impunity, ideological sectarianism, punitive engagements as standard instruments of governance  and self-defeating insularity.
In 1998-1999, Danjuma gave support to his military mate, Olusegun Obasanjo — who became President under the umbrella of the corruption-ridden confederacy of financial locusts called the PDP.                                                                                                 By Chido Nwangwu, Founder & Publisher of USAfricaonline.com, CLASSmagazine and USAfrica magazine, appears occasionally as an analyst on CNN International, SKYnews (London) 
USAfrica: Obama to deliver 2018 Nelson Mandela memorial lecture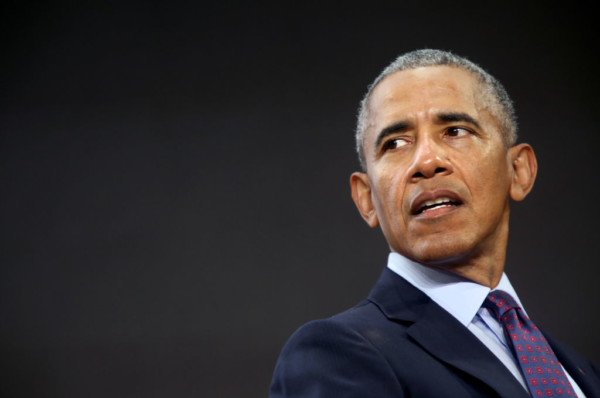 Special to USAfrica [Houston] •   USAfricaonline.com  •  MLKMandelaAchebe.com
Former President of the U.S., Barack Obama, will deliver the annual Nelson Mandela memorial lecture in Johannesburg in July 2018. It is one of the highlights of the events marking 100 years since the globally acclaimed statesman and first President of the post-apartheid, multiracial South Africa was born.
In a statement, Sello Hatang, head of the Nelson Mandela Foundation, enthusiastically affirmed
"we will be looking forward to hosting him as he will be addressing this esteemed Nelson Mandela annual lecture."
Hatang noted the Mandela foundation preferred a keynote speaker with "an Africa heritage" to "deal with issues of democracy", globally. By Chido Nwangwu  @Chido247  
"I'm BLESSED" gospel video Charlie Wilson, ft T.I show timeless skills [USAfrica]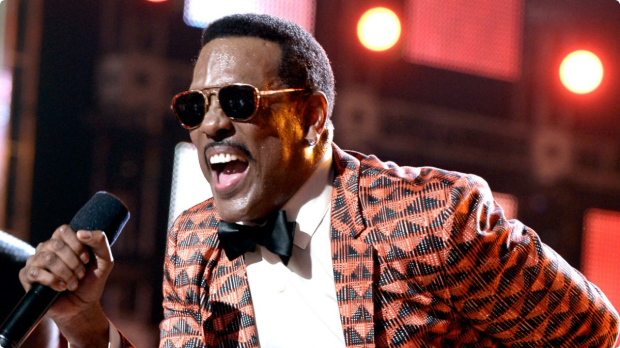 Charlie Wilson's timeless, creative skills are evident in this new gospel song  titled "I'm Blessed" – with superstar rapper T.I coming in to attract more of the younger demographics.

The performance was at a recent 2018 'ShowTime at Apollo' -hosted by Steve Harvey. Wilson gained world-wide respect and recognition as a member of the multiple platinum hits group Gap band.
He has shared his story of moving from being a millionaire to homeless and then picking up, changing his lifestyle and reorganizing….
In many ways, however different our circumstances, join me say to say [and sing] it, again: I'm Blessed!                                                                                                                                                                                                                                                                                                                                                                                                                                                                         By Chido Nwangwu, Founder & Publisher of USAfrica, USAfricaonline.com [first African-owned, U.S-based newspaper published on the internet], is completing a book titled "MLK, MANDELA & ACHEBE: POWER, LEADERSHIP & IDENTITY  Follow him @Chido247
USAfrica: Novelist Chimamanda reveals she was sexually assaulted at 17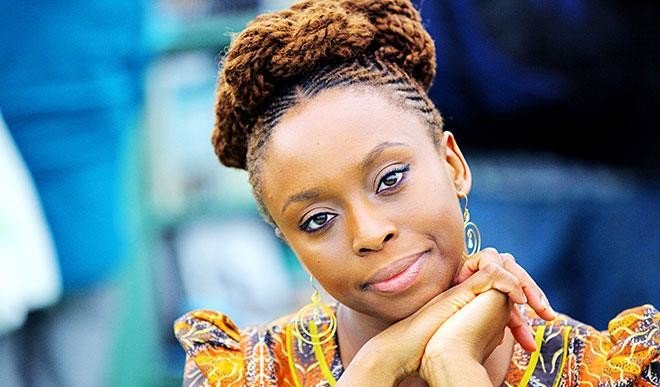 Special to USAfrica [Houston] • USAfricaonline.com   @Chido247
Award-winning novelist and author of Half of a Yellow Sun, Chimamanda Ngozi Adichie, has revealed that she was sexually assaulted at the age of 17 by "a big man" in the media in Lagos, Nigeria.
She was born on September 15, 1977 in Enugu. She revealed this during an address at the 2018 Stockholm Forum for Gender Equality. 
Chimamanda recalled how she had taken a book of poems she wrote to a "big man in the media" so he could support her in publicizing that work but the yet undisclosed man sexually assaulted her he slipped his hand under her shirt and bra, then squeezed her breast. "I was so taken aback that I did nothing for seconds", she said. Then, I pushed his hand away, but gently, nicely, because I didn't want to offend him.
"Later that day, I broke into a rash on my chest, my neck, my face, as though my body were recoiling, as though my body were saying what my lips had not said."
"I felt a deep loathing for that man and for what he did. I felt as if I didn't matter, as if my body existed merely as a thing to be done with as he wanted. Yet, I told no one about it. And I kept talking to him, being polite, hoping he will help with my book."