Nigerian democracy and June 12: case for Abiola presidency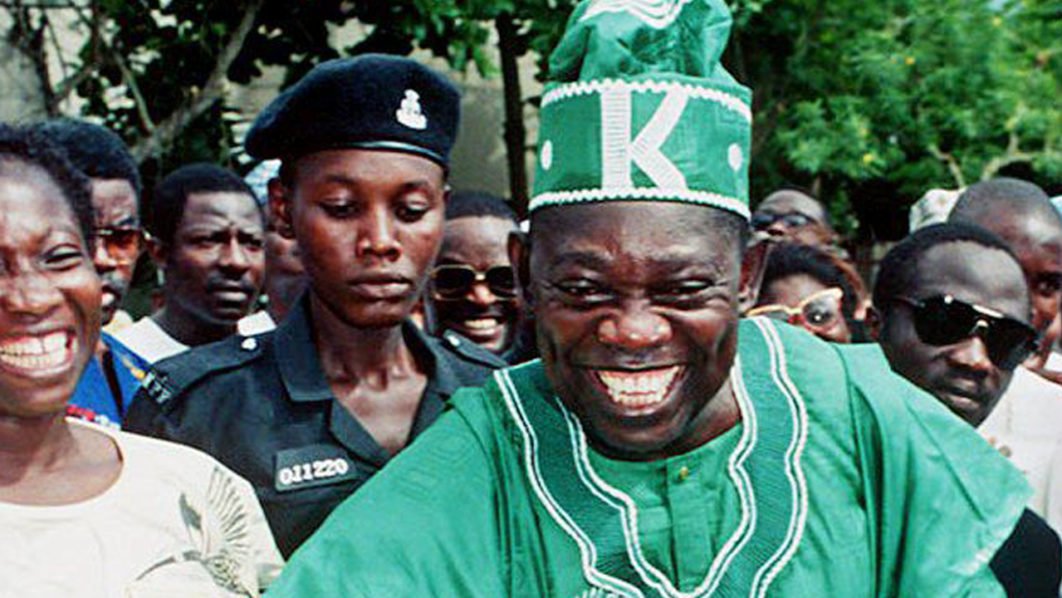 Special to USAfrica [Houston] and USAfricaonline.com
For a nation that seemed to be in denial for 25 years, monumental history was made in Nigeria this week of June 12, 2018, as the country's leadership awakened to face the truth of its recent struggles for democracy.
On June 12, 1993, Nigerians went to the polls to elect a civilian democratic President. The election was generally adjudged to be peaceful, free and fair but the official result was not released. The military President, Gen. Ibrahim Badamosi Babangida [IBB] cancelled the elections using all kinds of subterfuge or so it seemed. A motley group of cash & carry politicians led by then irrepressible but now silent Arthur Nzeribe, connived with an equally cash & carry judiciary to give IBB an alibi to cancel the elections. The nation, especially, Southern Nigeria rose up in protest against IBB and his henchmen. I fully remember late Dr Beko-Ransome Kuti, Barrister Femi Falana and the trade unionist Frank Kokori leading protests which many of us joined on Ikorodu Road and Airport Road marching to Alausa in Lagos.There were bon fires all over Lagos and other parts of the South West and for the real first time in modern Nigerian history since the women riots, a full blown civil disobedience was in full swing dragging economic activities to a halt for weeks. Many Nigerians panicked, afraid that another civil war was imminent causing many to relocate( Oso Abiola).
The Peoples 'pressure' compelled IBB to step aside, enthroning  Chief Shonekan's interim National Government (ING). Nigerians were not sure whether to support Shonekan or not despite the very spirited efforts which his government made to reset the nation for a new phase of economic development. The empaneling of the Vision 2010 committee was one of such Strategic initiatives by Shonekan. Sensing that Nigerians were ambivalent regarding the interim National government and perhaps more in keeping with written secret scripts held between IBB and his man Friday, Sani Abacha, Shonekan was forced to resign and with it his government came crashing. Abacha, the ultimate dictator assumed office. It is on record that Chief MKO Abiola the then presumed winner, but now confirmed( by PMB)of the June 12 1993 election was one of the earliest persons to pay a courtesy call on Abacha.
Why he did so? Only historians will tell. But some of us suspected that Abacha played a fast one on him. Perhaps he naively believed Abacha was going to' restore the kingdom to Israel '. Rather, Abacha locked up MKO as the man made efforts to claim his victory. Abacha latter died after he had seized and put Nigeria in his pocket but God delivered Nigeria. Soon after Abacha's death, hope was raised that MKO would be sworn in as President.
But that was not to be.
The nation woke up one day,to hear that MKO Abiola had been despatched to his ancestors. I thought the Nation was going to burn. Only a tepid response perhaps similar to the one David made when his son born out of adulterous relationship with Uriah's wife died. While the Child was sick, David was in visible agony,refusing to eat or bath. So when the child eventually died, his aides thought he was going to kill himself. But the guy thought otherwise. No need to cry over split milk. He shaved, had his bath and ordered a sumptuous meal. Nigerians moved on with the fast transition to civil rule plan of Abdulsalami Abubakar or so it seemed.
Former military ruler, Gen.  Olusegun Obasanjo was thrust on the Nation by the Northern military establishment led by the irrepressible IBB himself.
Against all odds including sidelining those who midwifed the new democracy and who prepared to assume the Presidency, people like late Dr Alex Ekwueme and Chief Olu Falae, OBJ, past military head of State returned as a civilian democratic President of Nigeria. It was said that the North gave the presidency to the West to appease them for denying Abiola the presidency. But was the West appeased? It did not look so, as the West at first,essentially, did not seem to have supported OBJ. In the 1999 elections, it was predominantly the North,the Middle belt and  the East that gave OBJ victory. The initial hostility of the West led by Bola Tinubu's Alliance for Democracy(AD) continued almost through OBJ's 8-year tenure. Whether this was the main reason OBJ never paid any attention to Abiola and the June 12 movement, one may never know. But through out his tenure OBJ hardly brought Abiola or June 12 into any discussion and one could conclude he wanted the issue buried and forgotten .
President Umaru Yardua's health did not give him enough time to pay attention to several critical national issues and so it is difficult to say if he would have had a different view about Abiola and June 12, even though the national honor he gave to Gani( which Gani eventually rejected) showed a softness to human right activists. Jonathan,who was in my view the first and perhaps till date the only true democrat in this 4th Republic to rule Nigeria showed more understanding to the June 12 issues. It is on record that he decided to Honour the memory of MKO by naming an important national institution after him- University of Lagos.Again the AD now turned ACN political movement of the South West Nigeria mobilized very strongly to oppose that honour. The democratic Jonathan retreated and perhaps that laid to rest any other plans that he may have had.
Then enter President Muhammadu Buhari( PMB) under the political amalgam called APC as arranged between Tinubu's Southwest dominated ACN , Buhari's Northern dominated CPC and the Bugaje/ Amaechi/ Saraki minority belt-led nPDP. This party paraded democratic principles at formation but as at now has become a Democratic Party with very few true democrats if any at all. Much of the promises it made during the campaigns, including those in its manifesto have been largely ignored or denied. Majorly, it promised to restructure Nigeria but came to power and became the major obstacle to restructuring Nigeria. Because of the apparent poor performance of PMB, in its chosen key Result areas- Security, anti-corruption and the Economy, it has lost some of its most ardent supporters. Prominent among these are the leading lights of Nigeria's Military establishment – IBB, TY and OBJ. In addition, the Country seems to be slowly descending into a dictatorship with the unfolding erosion of the powers and relevance of the Legislature and a patently evident repression and intimidation of the main opposition Party- PDP. As last week closed OBJ issued a statement claiming that his freedom and life were in danger essentially because of his criticism of PMB's lackluster governance performance. As I read that statement, my mind went back to the Abacha days and I asked my self: are we seeing the reincarnation of Abacha?
It is in this charged political milieu where we were wondering how we got here that PMB sprung the greatest surprise of his tenure. In a twinkle of an eye, he rewrote history and did what Napoleon could not do. According to the media reports,he acknowledged for the first time that Chief MKO Abiola of blessed memory actually won the June 12, 1993 elections. To demonstrate this, he awarded MKO the highest National Honour of the Nation- GCFR , reserved for only Heads of State of Nigeria. Abiola's Vice-Presidential candidate Babagana Kingibe was awarded GCON- the Honour for Vice Heads of State or Vice-Presiedents as the case may be. He also gave similar Honour to Gani Fawhenmi, the late  human rights crusader and democratic icon. To cap it up, he changed the date for the observance of Nigeria's democracy day from May 29 to June 12. These are issues which the June 12 movement, other pro-democracy groups and Abiola's family have consistently canvassed over these many years.
Since this surprise was sprung, there have been several comments in the media. The consensus is that this is a good move but done with a motive to score political points( cheap or costly).And then I ask, what is wrong with that? My wish is that PMB would score many more of such political points. How wonderful it will be for us to wake up tomorrow to hear that a man from the South East has been made the Inspector-General of Police for example!( please this not to say that I have joined the Senate to fight IGP Idris and I pray that this my humble suggestion is not mischievously transmitted to him). Or how will it be wrong to hear tomorrow that he has accepted the recommendations of the 2014 political conference and ordered immediate implementation or agreed to drastically restructure Nigeria using the six -geopolitical zones as federating units for example. Let him score all the political points( cheaply or costly).For one thing, they will help write off his current political deficits and perhaps place him on the positive. Won't that be a good thing for Nigeria?
Additionally I have heard suggestions that he should do more than what he has done. People have suggested that Abiola and Kingibe should be paid arrears of their salaries as President and Vice President. This is only fair. Others have suggested that Kudirat Abiola who died in the struggle for her husband's mandate should be equally honoured and I agree. Others are requesting that Government should help rebuild Abiola's businesses that have failed. I demure on that. Indeed I am hoping that other heroes of June 12 like Dr Beko Ransome-Kuti, Tony Enahoro, Balarabe Musa, Ndubuisi Kanu, Yinka Odumakin and comrade Kokori should also be honored. In similar manner, Nigeria must not forget the sacrifices of Leaders like General Thomas Aguiyi- Ironsi, Col Adekunle Fajuyi, Shehu Musa Yardua,Alfred Rewane, Dele Giwa and many others who have died in the bid to bring peace and unity to Nigeria. They and their families and businesses need recognition, honour, resuscitation and restitution. What is good for the goose must also be good for the gander!
But for me really, to bring this June 12 matter to a full and final closure, I suggest we should go the whole hog and inaugurate an Abiola Presidency. Since Babagana Kingibe survived MKO as VP, he should by the enforcement or re-enactment of the doctrine of necessity by the Senate be inaugurated as the President and he can choose a VP, perhaps the Chairman of SDP in 1993 or his Vice, if the chairman is indisposed . Alternatively, MKO's first son can become the VP. If this my 'revolutionary'  idea is acceptable to the good people of Nigeria, we can inaugurate this government on June 12 next year. In which case we will not need to go through the pain, torture and expense of holding presidential elections next year, which if care is not taken and we continue the way we are going as today may run into painful hitches. Can some one please stand to support this motion?                                                                        •Ohuabunwa, recipient of Nigeria's national award, OFR, is a leading public policy analyst who contributes commentaries to USAfrica. His email is sam@starteamconsult.com
USAfrica: PDP, Obasanjo and Jonathan failed Nigeria. By Hafsat Abiola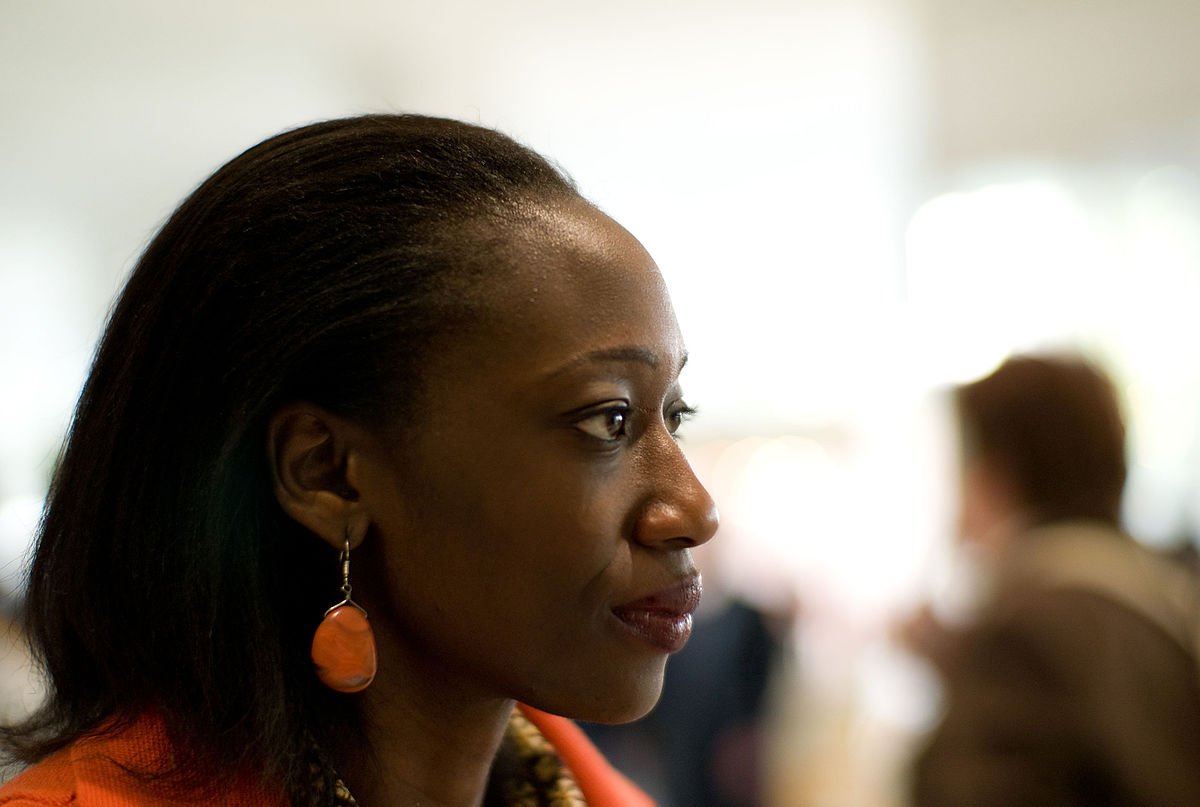 Special to USAfrica [Houston] • USAfricaonline.com  • @Chido247
(slightly edited for context by USAfrica)
Please nobody should abuse my late father (MKO Abiola).. with this sudden noise that "Buhari was playing politics" (by honoring MKO through declaring June 12 as Nigeria's democracy day).
When did it become a crime for politicians to play politics? 
Were they not voted in to play politics? 
Will it be wrong to develop our roads, infrastructure, free education, return oil blocks to the State instead of individuals? 
What is this noise all about? 
Jonathan was voted for by the South West in 2011, the same SW voted for Buhari in 2015, what is all this noise all about the SW going for Buhari? 
Former president Obasanjo, the direct beneficiary of #June12, is from the same State with MKO; why didn't he play politics and declare June 12? 
Jonathan  had opportunity for 5 years to do same, he rather gave Abacha from the North posthumous honor, pardoned ex-convict from the West, Alams from the South… 
What do you call that? 
Is that politics or chemistry? 
16 years opportunity to acknowledge #June12 they refused to use the #PoliticalUndertone…
So are you expecting Buhari to use Biological or Chemical undertone to take such decision? 
Why are you guys fixated about those supporting Buhari, is it not a choice and must you dictate to others? 
You brought up religious sentiments prio to 2015 election, yet blamed Buhari fr being the religious bigot….
Jonathan was running from one Church to another, Sambo openly told them in the North that they must not vote for Buhari because Osinbajo is a Pastor of a big Church….Who is a religious bigot here? 
I mean, who was running from one religious organisation to another in 2015 because of politics? Pastor Bosun came up with that sudden apostasy, wrapped up Jonathan PDP politics in the name of "wake up call" message.
I'm happy that I'm still here. I asked him when most of you were analyzing that heretic message that "Jonathan is fulfilling prophecy"…..
I asked a simple question: "Which prophecy is Jonathan"? Pastor Bosun went ahead to say "even if the Islamic party (APC) presents a Christian Governor in Lagos, you must not vote for him, you must vote for the other party (PDP)…." Wait, who was using religion?
Obasanjo removed Senate Presidents at will, removed any opposing voice, removed Fayose for a small insult, removed Ladoja with thugs in Ibadan…. Who are you calling "DICTATOR"? Muhammadu Buhari……… 
Obasanjo withheld Lagos State fund for 3 years, not minding how Lagosians would eat. President Yar'adua [Obasanjo's successor] got there and released the funds.
Nigeria's National Assembly [NASS] members are abusing Buhari openly, messing up everything at will, Fayose has been abusing Buhari for 4 years now….. 
Not a single State in Nigeria has been denied their constitutional rights because of politics till date, all their funds, Paris fund, bail out, FAAC etc… But who is the DICTATOR? BUHARI. 
Jonathan ensured that NASS opposition members were locked out including Tambuwa the Speaker of the house. They had to climb gate to gain access…..
Jonathan empowered OPCs in Lagos and they were destroying anything in Ikorodu to Ojota that looked like opposition party. Orga of DSS was used to invade APC secretariat, Journalist arrested and Newspapers siezed, we forgot all these….
Ekiti was militarised, Fayose was given power from Aso rock to order Military guys at will. Fayemi the incumbent at that moment was rendered powerless that he was shouting when Police commissioner was used by PDP and a guy was shot…All these videos and pictures are still here (google is your friend)…
But who is the dictator? BUHARI. Jonatahn met FX+ECA at $62 billion+. He DEPLETED it to less than $30 Billion in 5 years Jonathan sold crude oil for 5 years at an average of $100 per barrel of 2.2 million daily (2010-2014). Did he add a DIME to Nigeria purse in 5 years? NO. 
Buhari the ILLITERATE sold oil at an average of $50 of less than 700,000 barrel at some points because of militancy, yet had moved that FX to $47 Billion in 3 years. Don't say how much did he borrow if you don't even have the figure borrowed between 2010-2015 without adding a dime to FX. Who is the ILLITERATE? BUHARIIII. 
Jide Omokore, Aluko and oil goddess Alinson made an oil deal of N1 trillion and chose not to remit to Nigeria under GEJ. Did anyone raise eyebrow? INTEL of Atiku refused to remit to NPA, not until last year that "ordinary" Hadiza the NPA boss challenged INTEL and insisted the funds must be remitted. 
A Christian Professor had been leading JAMB all through Obasanjo to Jonathan; yet for 40 years of JAMB, only N52 Million was remitted to FG….A Muslim Professor who was appointed just in two years of handling JAMB remitted over N15 Billion……FIFTEEN BILLION.
So who is following after righteousness?
For five years [of the Obasanjo and Jonathan's different presidencies as Finance Minister Dr. Ngozi] Okonjo Iweala was paying over 45,000 ghost workers unabated, yet just within 3 years, "ordinary" Kemi Adeosun removed such nonsense.