USAfrica: PDP, Obasanjo and Jonathan failed Nigeria. By Hafsat Abiola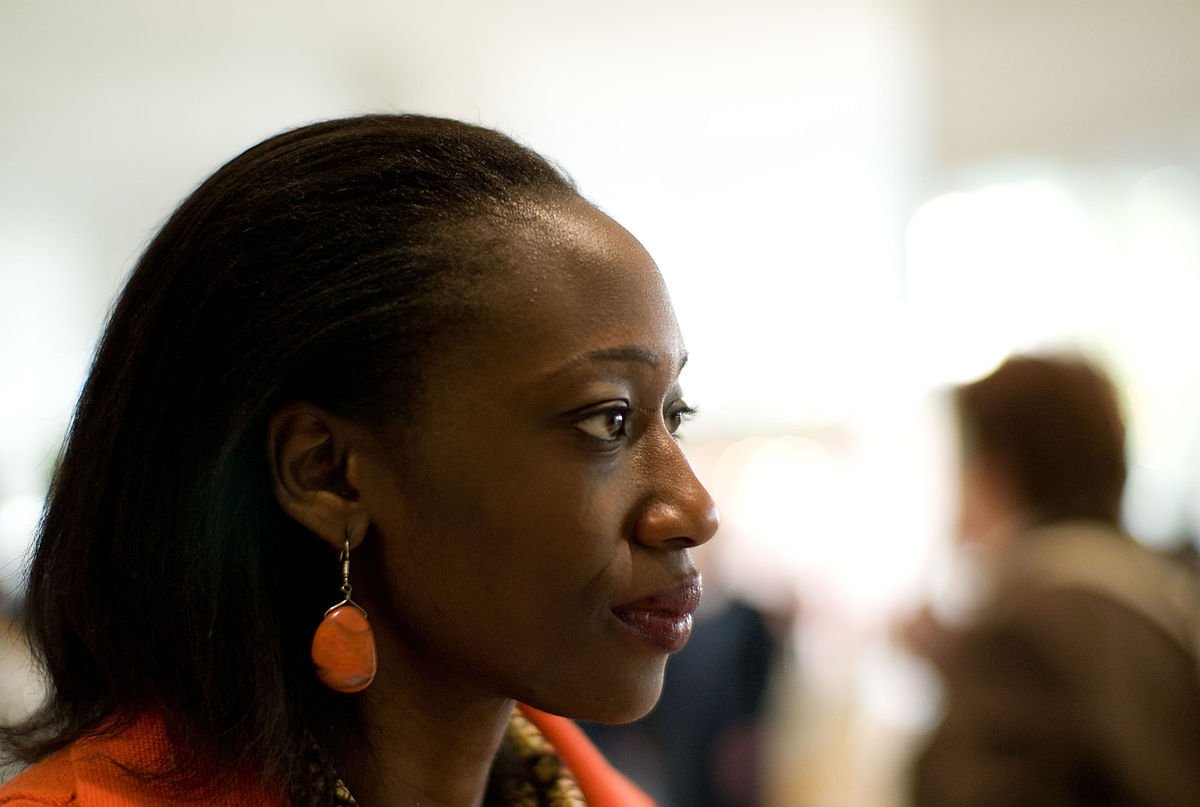 Special to USAfrica [Houston] • USAfricaonline.com  • @Chido247
(slightly edited for context by USAfrica)
Please nobody should abuse my late father (MKO Abiola).. with this sudden noise that "Buhari was playing politics" (by honoring MKO through declaring June 12 as Nigeria's democracy day).
When did it become a crime for politicians to play politics? 
Were they not voted in to play politics? 
Will it be wrong to develop our roads, infrastructure, free education, return oil blocks to the State instead of individuals? 
What is this noise all about? 
Jonathan was voted for by the South West in 2011, the same SW voted for Buhari in 2015, what is all this noise all about the SW going for Buhari? 
Former president Obasanjo, the direct beneficiary of #June12, is from the same State with MKO; why didn't he play politics and declare June 12? 
Jonathan  had opportunity for 5 years to do same, he rather gave Abacha from the North posthumous honor, pardoned ex-convict from the West, Alams from the South… 
What do you call that? 
Is that politics or chemistry? 
16 years opportunity to acknowledge #June12 they refused to use the #PoliticalUndertone…
So are you expecting Buhari to use Biological or Chemical undertone to take such decision? 
Why are you guys fixated about those supporting Buhari, is it not a choice and must you dictate to others? 
You brought up religious sentiments prio to 2015 election, yet blamed Buhari fr being the religious bigot….
Jonathan was running from one Church to another, Sambo openly told them in the North that they must not vote for Buhari because Osinbajo is a Pastor of a big Church….Who is a religious bigot here? 
I mean, who was running from one religious organisation to another in 2015 because of politics? Pastor Bosun came up with that sudden apostasy, wrapped up Jonathan PDP politics in the name of "wake up call" message.
I'm happy that I'm still here. I asked him when most of you were analyzing that heretic message that "Jonathan is fulfilling prophecy"…..
I asked a simple question: "Which prophecy is Jonathan"? Pastor Bosun went ahead to say "even if the Islamic party (APC) presents a Christian Governor in Lagos, you must not vote for him, you must vote for the other party (PDP)…." Wait, who was using religion?
Obasanjo removed Senate Presidents at will, removed any opposing voice, removed Fayose for a small insult, removed Ladoja with thugs in Ibadan…. Who are you calling "DICTATOR"? Muhammadu Buhari……… 
Obasanjo withheld Lagos State fund for 3 years, not minding how Lagosians would eat. President Yar'adua [Obasanjo's successor] got there and released the funds.
Nigeria's National Assembly [NASS] members are abusing Buhari openly, messing up everything at will, Fayose has been abusing Buhari for 4 years now….. 
Not a single State in Nigeria has been denied their constitutional rights because of politics till date, all their funds, Paris fund, bail out, FAAC etc… But who is the DICTATOR? BUHARI. 
Jonathan ensured that NASS opposition members were locked out including Tambuwa the Speaker of the house. They had to climb gate to gain access…..
Jonathan empowered OPCs in Lagos and they were destroying anything in Ikorodu to Ojota that looked like opposition party. Orga of DSS was used to invade APC secretariat, Journalist arrested and Newspapers siezed, we forgot all these….
Ekiti was militarised, Fayose was given power from Aso rock to order Military guys at will. Fayemi the incumbent at that moment was rendered powerless that he was shouting when Police commissioner was used by PDP and a guy was shot…All these videos and pictures are still here (google is your friend)…
But who is the dictator? BUHARI. Jonatahn met FX+ECA at $62 billion+. He DEPLETED it to less than $30 Billion in 5 years Jonathan sold crude oil for 5 years at an average of $100 per barrel of 2.2 million daily (2010-2014). Did he add a DIME to Nigeria purse in 5 years? NO. 
Buhari the ILLITERATE sold oil at an average of $50 of less than 700,000 barrel at some points because of militancy, yet had moved that FX to $47 Billion in 3 years. Don't say how much did he borrow if you don't even have the figure borrowed between 2010-2015 without adding a dime to FX. Who is the ILLITERATE? BUHARIIII. 
Jide Omokore, Aluko and oil goddess Alinson made an oil deal of N1 trillion and chose not to remit to Nigeria under GEJ. Did anyone raise eyebrow? INTEL of Atiku refused to remit to NPA, not until last year that "ordinary" Hadiza the NPA boss challenged INTEL and insisted the funds must be remitted. 
A Christian Professor had been leading JAMB all through Obasanjo to Jonathan; yet for 40 years of JAMB, only N52 Million was remitted to FG….A Muslim Professor who was appointed just in two years of handling JAMB remitted over N15 Billion……FIFTEEN BILLION.
So who is following after righteousness?
For five years [of the Obasanjo and Jonathan's different presidencies as Finance Minister Dr. Ngozi] Okonjo Iweala was paying over 45,000 ghost workers unabated, yet just within 3 years, "ordinary" Kemi Adeosun removed such nonsense.
USAfrica: Fani-Kayode tells Buhari to "step down" like Nigeria's Finance Minister Adeosun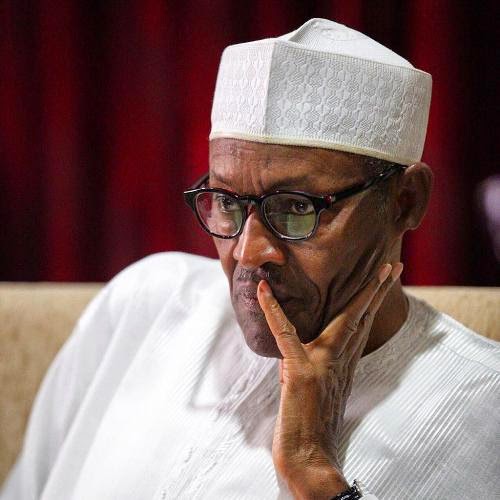 Special to USAfrica [Houston] and USAfricaonline.com @Chido247
Femi Fani-Kayode, one of the prolific critics of Nigeria's President retired Gen. Mohammadu Buhari has called on Buhari to emulate his Finance Minister Kemi Adeosun who resigned two days ago over national youth service misrepresentations.

"I was one of her harshest critics but the fact that she has stepped down impresses me. How I wish that Buhari himself would take a cue from her and step down as well." Fani-Kayode, former Aviation Minister commended Adeosun "for courageously treading the path of honor by resigning."
Buhari has also faced criticism for his factually lopsided appointments especially against the south eastern Igbo who.form at least 1/5th of Nigeria's population.
Aretha Franklin's melodious voice, dignity and clarity were triple drivers of her artistic excellence. By Chido Nwangwu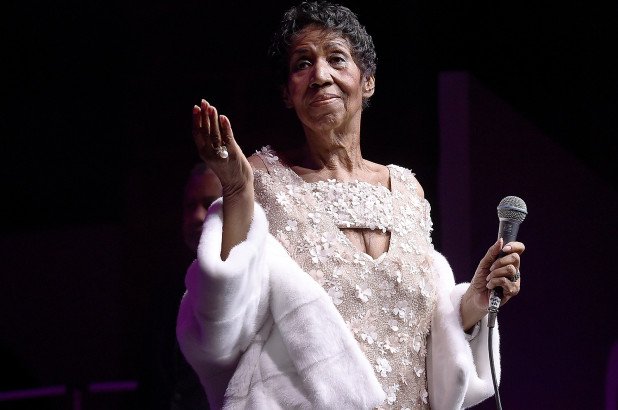 @Chido247
I believe that Aretha Franklin's melodious voice, dignity and clarity were triple drivers which continue to make her artistic excellence a trans-generational gift to humanity.
Aretha Franklin who made an outstanding entry into both gospel and soul music with the release of her first album in 1956, titled 'Songs of Faith', died today, August 16, 2018, at her home in Detroit. She was 76 years old.

Aretha was born on March 25, 1942, in Memphis, Tennessee.

She is the first woman to be inducted into the Rock & Roll Hall of Fame, and affectionately and deservedly called the Queen of Soul — especially in high regard for songs such as "Respect." She was a part of the U.S civil rights movement.

I believe that Aretha Franklin's melodious voice, dignity and clarity were triple drivers which continue to make her artistic excellence a trans-generational gift to humanity.
By Chido Nwangwu, Founder & Publisher of USAfrica [Houston], USAfricaonline.com and author of the soon-to-be-released 2018 book titled MLK, MANDELA & ACHEBE: Power, Leadership & Identity
SOYINKA accuses OBASANJO of awarding OIL blocks in return for SEX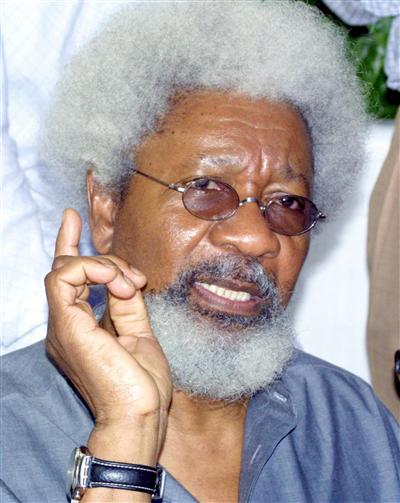 Special to USAfrica [Houston] and USAfricaonline.com
Nobel laureate Prof. Wole Soyinka, calling former President Olusegun Obasanjo, a degenerate, liar, predator and sadist, has challenged him to swear whether he never awarded oil blocks in return for sexual gratification while he presided over the affairs of Nigeria.
Soyinka spoke in his Interventions VIII series, titled: 'Quis Custodiet Ipsos Custodes?' also sub-titled 'Gani's Unfinished Business," launched recently in Lagos, Southwest Nigeria.
He said Obasanjo knows him so well that he does not make accusations lightly and that he despises snide insinuations. "I now challenge you (Obasanjo) to search your soul, very deeply, and swear to this nation that you never awarded oil blocks in return for sexual gratification. I do not make accusations lightly and I despise snide insinuations. I believe you know me well enough. And I am no prude, I am not a hypocrite of sexual desire, nor am I interested in the seamy side of Power. Take your time, think deeply and remember that each day brings you closer and closer to your Maker and the Day of Judgment-going by your own
professions."
Soyinka said sex-for-grades as a solution to that burdensome energy seemed to have become the practice, saying that even when Donald Trump and Bill Clinton were accused of sexual misconduct, no one ever accused Trump of using his nation's assets for a romp on the presidential desk of the oval office and that not even Clinton who nearly lost his office through Monica Lewinsky, was ever accused of passing off any of the White House heirlooms, or influenced contracts in return for sexual favour. "If I denounce you (Obasanjo) as a degenerate in need of help, remember that I do not require fiction. Verifiable truth is solemnly at my disposal. I do not concoct a thousand snipers for a thousand listed enemies of governance-one of the most impudent egregious fantasies ever manufactured by a former ruler, simply to destroy a successor and persuade oneself that one is a maker and breaker of governments," he said. Soyinka also said that during Obasanjo's celebration of the 10th anniversary of his Presidential library, the former president accused him of blocking his ambitions to become the Secretary General of the United Nations.
According to Soyinka, "could someone please stop crediting me with that level of international clout? Of course, I feel totally content and fulfilled with my contribution to that operation to 'save our world' from the clutches of a predator, sadist and liar-convincing evidence of which we provided in our successful diplomatic offensive-but the umbrage should also go to that very Femi Falana and the late Beko Ransome-Kuti, with whom I worked in close collaboration."
Soyinka also said that under Obasanjo's watch, and with proven collaboration, an elected governor was kidnapped, locked in a toilet and held there under duress to force him to sign cheques on the state treasury, saying that "he escaped confinement, thanks to a sympathetic policeman , but the state went up in flames. The state radio and television houses were torched. The House of Assembly and the law courts—my own special preserve-were vandalized. Who did you say was President at that time?" Soyinka made reference to a letter written to Obasanjo by Col. Abubakar Umar, in which the former military governor accused Obasanjo of awarding oil block indiscriminately and illegally. (News Agency of Nigeria and PMNews)