USAfrica: Linus Okorie wins YPP Imo Governorship ticket, promises "world class Imo"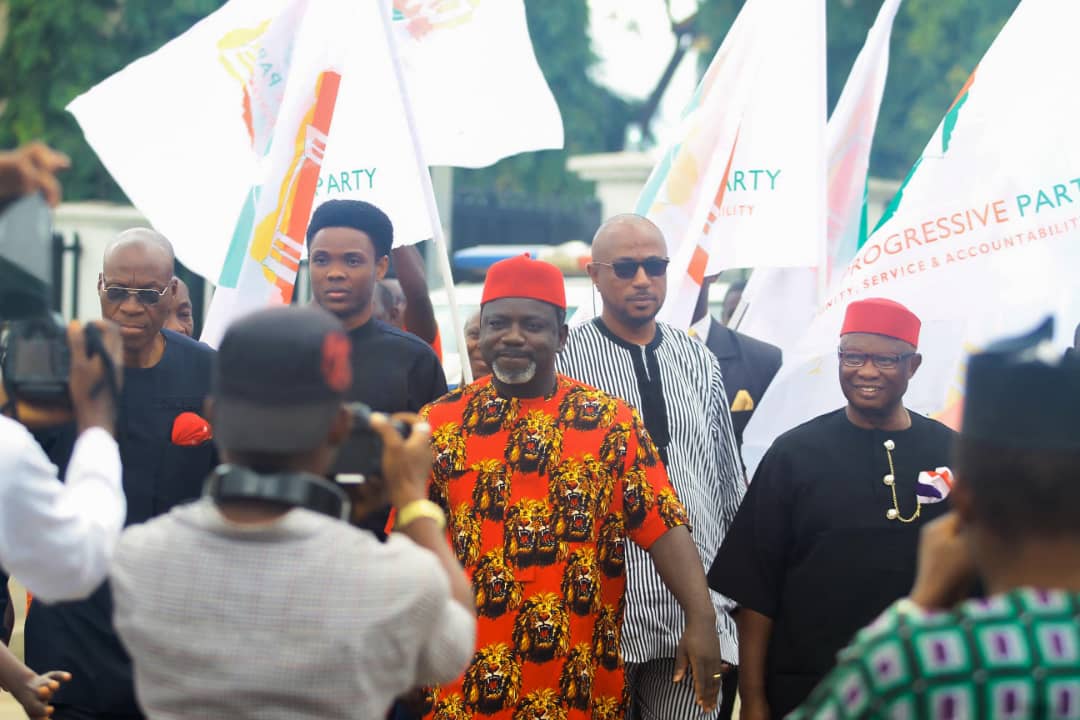 One of Nigeria's fresh voices for redirecting and optimizing the continent's resources who is also a  renowned leadership consultant and author, Linus Okorie on Tuesday, September 15th emerged the flag bearer of the Young Progressives Party, YPP. He will lead the YPP in the upcoming 2019 governorship elections in Imo State.
In an exclusive interview with USAfrica and USAfricaonline.com Publisher Chido Nwangwu, Okorie said "My mission to Imo Government House come 2019 is to unleash excellence in governance, drive massive human capital development and youth employment, attract local and global resources, bringing about huge infrastructural development that will lay the foundation for a production-based economy instead of the rent-seeking economy that we currently have. I want to use this medium to call on all Imo men and women around the world who look forward to an Imo where there is rule of law, autonomy for local government areas, where small and medium scale industries will thrive to join hands with me and make our state great. With your support, we will build an Imo where our people will have access to finances to support their businesses, and every Imolite will have a sense of belonging in our dear state. Together, we will build an Imo that will become an envy of other states in Nigeria."
Addressing the party supporters after his emergence, Okorie assured them for the their sacrifices and commitment. "I want to use this medium to first of all, thank my great party the Young Progressives Party (YPP) leaders and delegates who came out and voted en masse, giving me such a landslide victory. I appreciate you for the sacrifices – the time spent in reaching out to people, mobilizing everyone and connecting with us within the limited time we had in the buildup of this primaries election. This victory is a victory for everyone who believes in our vision of modeling a world class Imo filled with endless possibilities."
Okorie called for unity of purpose which he believes is the only way his party can win the general elections. 
'Now that I have emerged the Governorship candidate for our great party, it is time for all of us to come together and mobilize our people, reach out to our friends, inform our brothers and sisters and let them know about our vision for a world class Imo. I want to assure you that the time to put an end to the gnawing poverty upon our people has come. By the grace of God, I will mobilize men and women of Imo extraction wherever they are and together, we would build that world class Imo, equip our people with skills that will position them towards global competitiveness and in the end, we shall leave our leadership legacies on the sands of time.'
The YPP gubernatorial candidate also used the opportunity to share some of his vision and mission if he's elected Imo State governor come 2019.
Linus Okorie comes from Oguta Local Government Area in Imo West Senatorial District popularly known as the Orlu Zone. By USAfrica correspondent Collins Egbo
USAfrica: Buhari to debate Atiku, Moghalu on January 19; rising Sowore not listed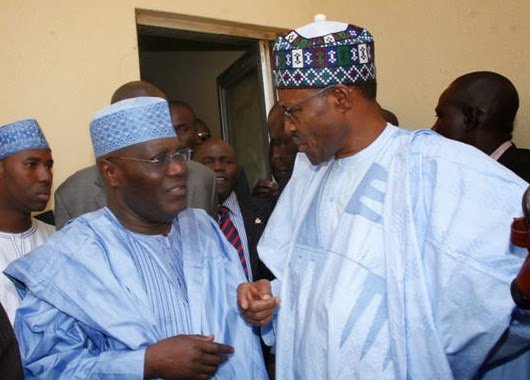 As the countdown to the February 2019 presidential elections in Africa's most populated country continues, Nigerian Elections Debate Group (NEDG) and the Broadcasting Organisations of Nigeria (BON) have announced the "names of political parties" that they have pre-qualified to participate in the 2019 vice presidential and presidential debates.
The Executive Secretary of the NEDG, Eddie Emesiri, listed the parties as the following: Allied Congress Party of Nigeria (ACPN), Alliance for New Nigeria (ANN), All Progressives Congress (APC), Peoples Democratic Party (PDP) and Young Progressives Party (YPP).
The Presidential debate will hold on Saturday, January 19, 2019 while the VP debate will be in Abuja on Friday, December 14, 2018.
President Buhari, a retired army general who does not warm up to contrary even if helpful views, USAfrica notes, will have the opportunity of counterpoint exchanges with his 2015 former ally Atiku Abubakar, and especially from the  former deputy Governor of Nigeria's Central Bank Prof. Kingsley Moghalu. 
Significantly, the debate excludes Omoyele Sowore, the activist-journalist and young candidate who is among the top canvassers and most travelled candidates (inside and outside Nigeria) in search of votes. By Chido Nwangwu, Founder & Publisher of USAfrica [Houston] and USAfricaonline.com
https://usafricaonline.com/2018/05/19/usafrica-why-saharareporters-sowores-disrupt-the-nigerian-system-message-is-gaining-momentum-by-chido-nwangwu/
Global Terrorism Index ranks Nigeria, Somalia and Egypt among the worst hit.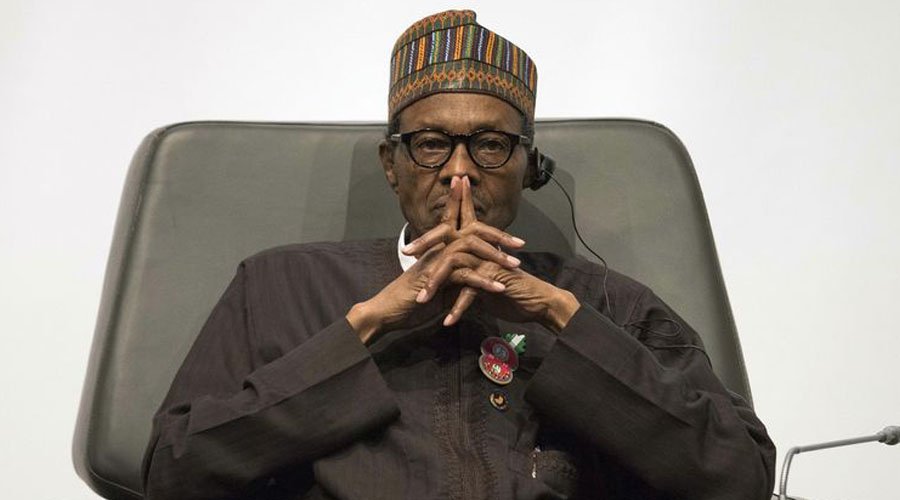 The Global Terrorism Index for 2018 has been released by the Institute for Economics and Peace, which recorded 3 African countries of Nigeria, Somalia and Egypt among the worst hit. Iraq's almost daily blasts placed it at the top, followed by Afghanistan, Nigeria, Syria, and Pakistan.
The GTI found that "the global impact from terrorism is on the decline, it also shows that terrorism is still widespread, and even getting worse in some regions."
The United States is at number 20.
The Index ranked 138 countries based on the severity of terror attacks throughout 2017, and found that "The total number of deaths fell by 27 percent between 2016 and 2017, with the largest falls occurring in Iraq and Syria. The overall trend of a decline in the number of deaths caused by acts of terror reflects the increased emphasis placed on countering terrorism around the world since the surge in violence in 2013."
"In the Maghreb and Sahel regions of Northern Africa, there has been a resurgence of terrorist activity in the past two years, most notably of al-Qa'ida. As of March 2018 there were more than 9,000 members of terrorist groups active in the region, mostly concentrated in Libya and Algeria," it noted.
The GTI assessed the total global economic impact of terrorism at almost $52 billion.
USAfricaonline.com notes that the attacks by Nigeria's Boko Haram and its affiliates mainly in the north east and exponential rise in the violence unleashed by the Fulani herdsmen negatively affected the country. By Chido Nwangwu @Chido247
U.S calls on Nigeria to investigate killings of Shiite muslims by soldiers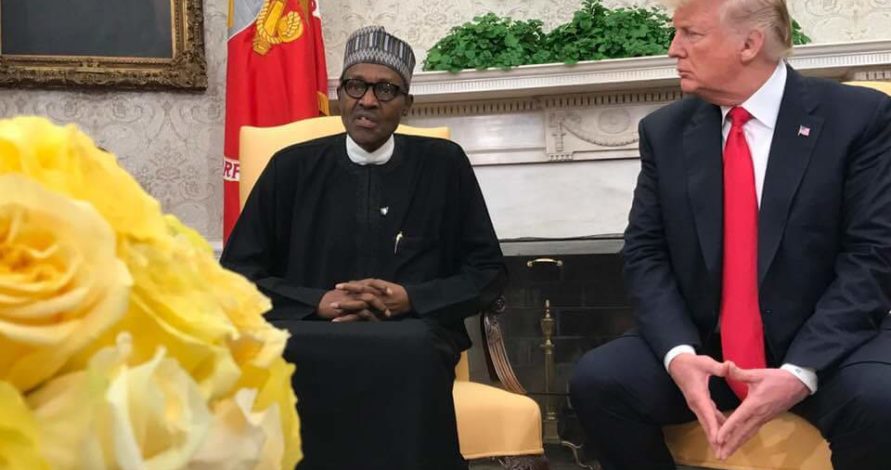 The United States embassy in Nigeria said on Thursday it was "concerned" and called for an investigation after supporters of an imprisoned Shiite cleric were killed in clashes with security forces.
The Islamic Movement of Nigeria (IMN) said 49 of its members were killed this week after the army and police fired live bullets at crowds who marched near and in the capital Abuja, calling into doubt the military's official death toll of six.
"The United States embassy is concerned by the deaths resulting from clashes between Nigerian security forces and members of the Islamic Movement of Nigeria in areas surrounding Abuja," said the US embassy in a statement.
"We urge government of Nigeria authorities to conduct a thorough investigation of the events and to take appropriate action to hold accountable those responsible for violations of Nigerian law. We urge restraint on all sides," it added.
Amnesty International said on Wednesday it had "strong evidence" that police and soldiers used automatic weapons against IMN members and killed about 45 people.
"We have seen a shocking and unconscionable use of deadly force by soldiers and police against IMN members," said Amnesty's Nigeria director Osai Ojigho.
Nigeria, Africa's largest economy, is almost evenly split between a mostly Muslim north – which is predominantly Sunni – and a largely Christian south.
Experts have warned the government that a heavy-handed response to the group risks sparking conflict in a volatile region where poverty is widespread.
IMN leader Ibrahim Zakzaky has been in custody since 2015, when an army crackdown killed 300 of his supporters, who were buried in mass graves, according to human rights groups.
Zakzaky is facing a culpable homicide charge in connection with the 2015 violence, and is in jail despite a court order granting him bail. ref: AFP