Tunisia's pro-democracy protests increase across country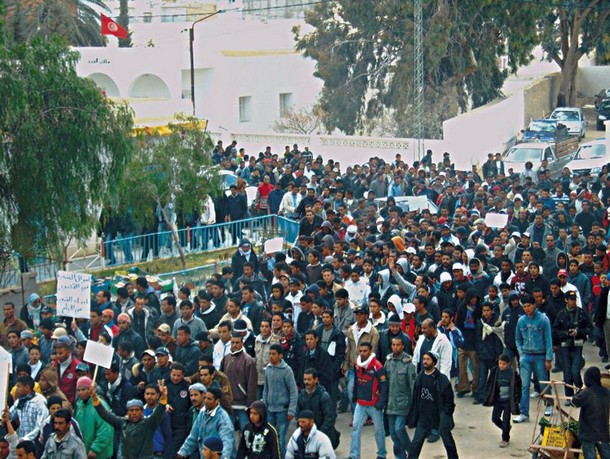 Tunisia's pro-democracy protests increase across country
Special to USAfricaonline.com
Tunis, Tunisia, Jan. 17, 2011: New protests erupted in the streets of Tunis, the capital of Tunisia, hours before the anticipated announcement of a new unity government, police said.
Police used a water cannon to disperse protesters calling for the Constitutional Democratic Rally, the party of ousted President Zine el-Abidine Ben Ali, to relinquish its power, the BBC reported Monday.
The country has been in a state of emergency since Ben Ali was ousted Friday.
Prime Minister Mohammed Ghannouchi said an agreement among political parties would be announced soon. Ghannouchi pledged to fill the power void after being asked to form a government by interim President Foued Mebazaa, the former parliamentary speaker.
Ben Ali, who had been in power for 23 years, fled to Saudi Arabia Friday after a month of protests across Tunisia over unemployment, food-price increases and corruption.
Demonstrations gained strength in December after the death of an unemployed man who set himself on fire to protest the lack of jobs in the country. Several similar incidents have been reported in other African countries but the motivations were not clear, the BBC said.
British tour operators continued their emergency evacuation of vacationers in Tunis Monday, the Kuwaiti news agency KUNA reported. The British Foreign Office said between 1,000 and 1,500 expatriates, independent travelers and small tour groups were still in the African republic.
The Foreign Office has urged Britons "to leave Tunisia unless they have a pressing need to remain." ref: UPI
USAfrica: Obama to deliver 2018 Nelson Mandela memorial lecture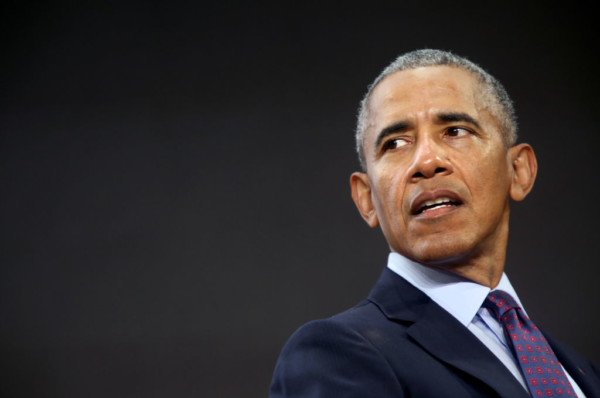 Special to USAfrica [Houston] •   USAfricaonline.com  •  MLKMandelaAchebe.com
Former President of the U.S., Barack Obama, will deliver the annual Nelson Mandela memorial lecture in Johannesburg in July 2018. It is one of the highlights of the events marking 100 years since the globally acclaimed statesman and first President of the post-apartheid, multiracial South Africa was born.
In a statement, Sello Hatang, head of the Nelson Mandela Foundation, enthusiastically affirmed
"we will be looking forward to hosting him as he will be addressing this esteemed Nelson Mandela annual lecture."
Hatang noted the Mandela foundation preferred a keynote speaker with "an Africa heritage" to "deal with issues of democracy", globally. By Chido Nwangwu  @Chido247  
USAfrica: Novelist Chimamanda reveals she was sexually assaulted at 17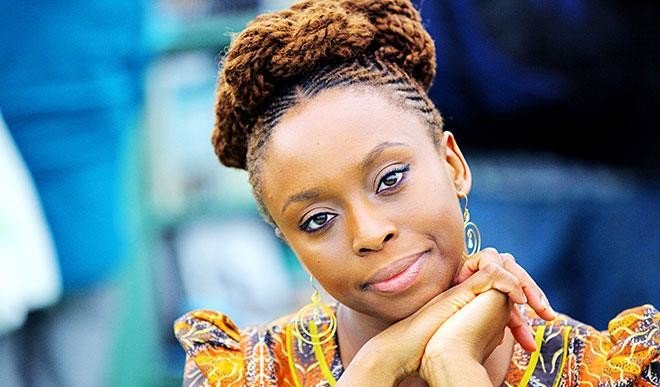 Special to USAfrica [Houston] • USAfricaonline.com   @Chido247
Award-winning novelist and author of Half of a Yellow Sun, Chimamanda Ngozi Adichie, has revealed that she was sexually assaulted at the age of 17 by "a big man" in the media in Lagos, Nigeria.
She was born on September 15, 1977 in Enugu. She revealed this during an address at the 2018 Stockholm Forum for Gender Equality. 
Chimamanda recalled how she had taken a book of poems she wrote to a "big man in the media" so he could support her in publicizing that work but the yet undisclosed man sexually assaulted her he slipped his hand under her shirt and bra, then squeezed her breast. "I was so taken aback that I did nothing for seconds", she said. Then, I pushed his hand away, but gently, nicely, because I didn't want to offend him.
"Later that day, I broke into a rash on my chest, my neck, my face, as though my body were recoiling, as though my body were saying what my lips had not said."
"I felt a deep loathing for that man and for what he did. I felt as if I didn't matter, as if my body existed merely as a thing to be done with as he wanted. Yet, I told no one about it. And I kept talking to him, being polite, hoping he will help with my book."
#USAfrica #BrkNews: Barbara Bush has died at their home in Houston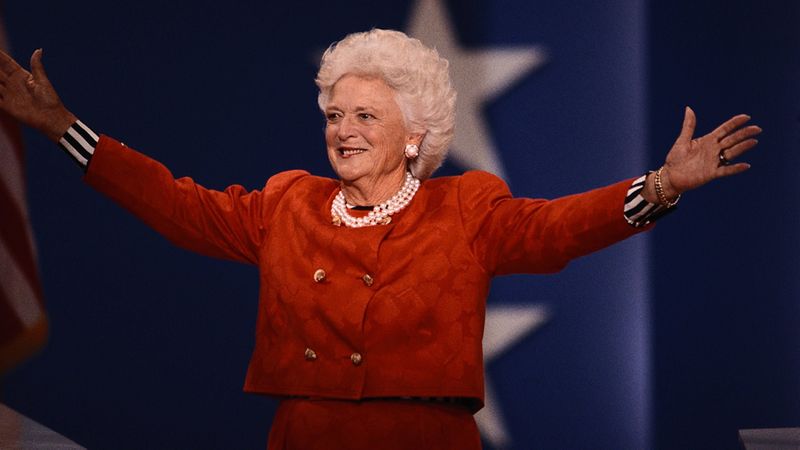 Barbara Bush, first lady from 1989–1993 during the presidency of her husband, George H. W. Bush, has died at their home in Houston. She was 92; and the mother of George W Bush