CNN International profiles work of USAfrica's Chido Nwangwu
Influential U.S Congressman Hon. Al Green of the Homeland Security and Financial Services committee who has attended some of the USAfrica Best of Africa events in Houston notes that "Chido and the team at USAfrica really do a first-class job of promoting with class and deep knowledge, the interests of Africans and Americans. Chido's a great credit to journalism and our communities."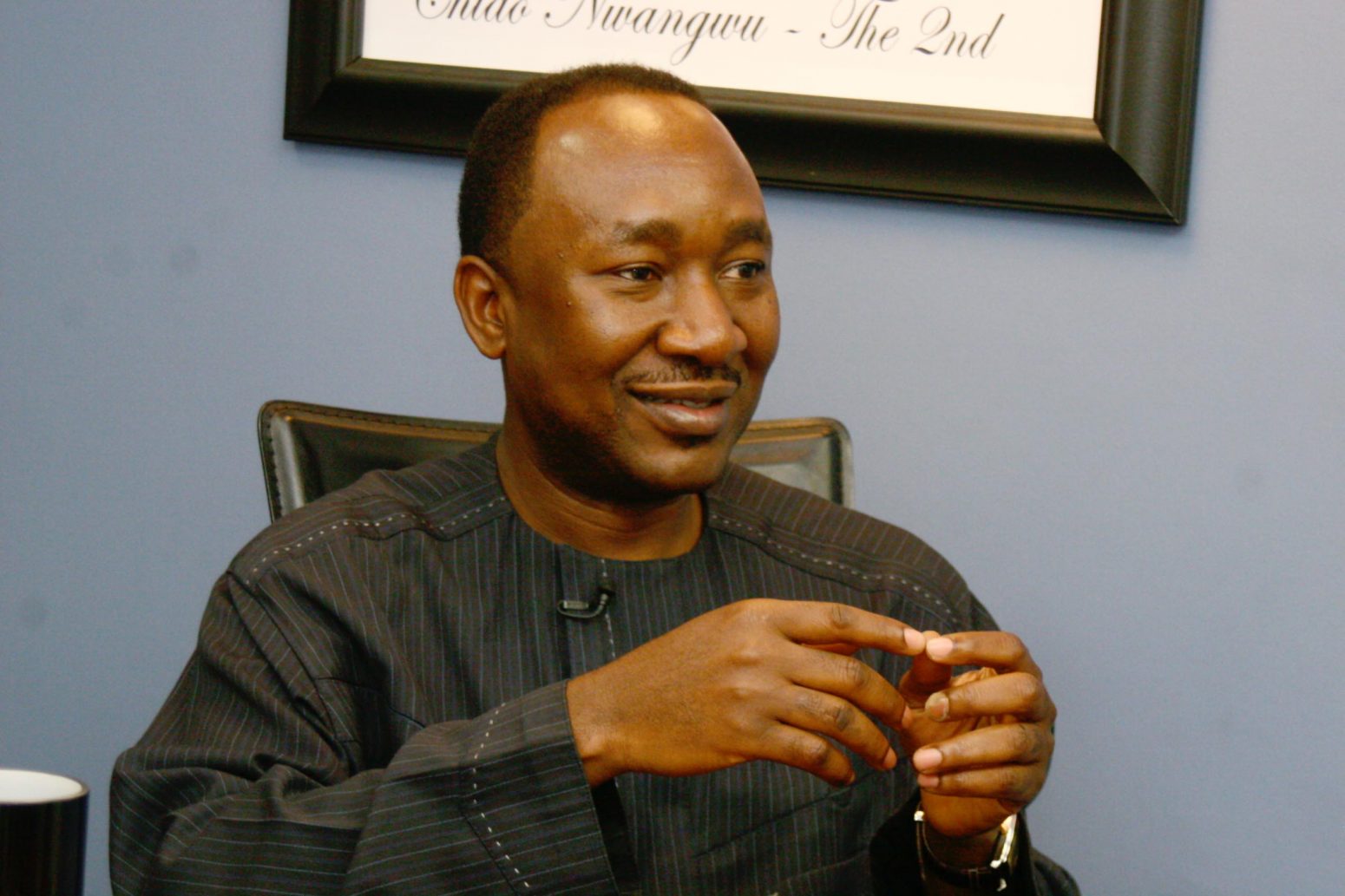 VIDEO of the CNN International broadcast/profile of USAfrica and CLASSmagazine Publisher Dr. Chido Nwangwu on July 28, 2010, at 2.45PM U.S EST (New York time), 1845 GMT same Wednesday; rebroadcast is scheduled on Saturday July 31, 2010 at 0715 GMT. 
(as published on Accra Daily Mail, ModernGhana.com, USAfrica, etc)
http://www.modernghana.com/news/285745/1/cnn-international-broadcasts-its-profile-of-usafri.html
http://accra-mail.com/index.php?option=com_content&view=article&id=19963:cnn-international-broadcasts-its-profile-of-usafricas-chido-nwangwu-on-july-28–2010&catid=66:world&Itemid=215
https://usafricaonline.com/2010/07/24/cnn-international-profile-chido-nwangwu
Prime time across the world, on Wednesday July 28, 2010, the world's television news leader CNN International will turn its international lenses to tell the story of hardwork, professionalism, diligence and excellence personified by the U.S-based Nigerian multimedia executive Dr. Chido Nwangwu.
He is credited with establishing the first African-owned, U.S-based professional newspaper published on the internet www.USAfricaonline.com.
The CNN International 'Marketplace Africa' feature on USAfrica and its Publisher Chido Nwangwu will be broadcast on Wednesday July 28, 2010 at 2.45PM U.S EST (New York time) and 1845 GMT same Wednesday; rebroadcast on Saturday July 31, 2010 at 0715 GMT. Also, parts of the broadcast will be accessible at CNN International web site http://edition.cnn.com/CNNI/Programs/marketplace.africa/
USAfrica and USAfricaonline.com are assessed by major policy and media organizations including the New York Times as the largest and arguably the most influential African-owned, U.S-based multimedia networks; founded since 1993 in Houston, Texas. "It has remained my commitment and professional focus to foster the business, political, cultural and strategic interests of our two continents."
A prominent U.S Congressman Hon. Sheila Jackson Lee and member of the House committees on Foreign Affairs and Judiciary witnessed the rise of of USAfrica in Houston since 1993. "I have been a strong supporter of USAfrica and Chido's from the start. He has an outstanding sense of service. He's always there to not only report but provide unique insights to the biggest news events concerning Africans and Americans, be the events here in the U.S or inside the African continent. Above all, Chido has credibility, and has worked hard to earn the trust of thousands of people."
Influential U.S Congressman Hon. Al Green of the Homeland Security and Financial Services committee who has attended some of the USAfrica Best of Africa events in Houston notes that "Chido and the team at USAfrica really do a first-class job of promoting with class and deep knowledge, the interests of Africans and Americans. Chido's a great credit to journalism and our communities."
U.S former Assistant Secretary of State Ambassador George Kennedy has followed the growth of USAfrica and its chief executive officer. He adds that: USAfrica is the leader in defining and analyzing issues and events which impact Africans and Nigerians in the United States of America. Significantly, Chido is properly credited for professionally pioneering the bi-continental approach of publishing for Africans and Americans, in a nuanced way which connects them. He's an authority on these matters."
Similarly, in 1993, the legendary Mayor of Houston Bob Lanier (born March 10, 1925) wrote in commendation of Chido's vision and work. On May 7, 2004, Mayor Bill White signed a proclamation of the Chido Nwangwu and USAfrica Day in America's 4th largest city.
On June 24, 2010, CNN International reporter/producer/camera team visited USAfrica's editorial headquarters in Houston, Texas, for 3.5 hours to put together its profile of USAfrica's Founder & Publisher Dr. Chido Nwangwu. The recordings/interviews were wrapped up on Friday June 25, 2010.
A few pixs from the event are available for preview, exclusively at the African diaspora community's #1 pictorial features web site www.PhotoWorks.TV
www.photoworks.tv/cnn-chido-usafrica2010
The CNN International profile covered the editorial board/production meeting of USAfrica and its CLASSmagazine on key issues including the USAfrica comparison of the oil spills in the Niger Delta to the environmental disaster in the U.S Gulf of Mexico,  electoral reforms in Nigeria, Africa's performance at the recently concluded World Cup 2010.
Chido served on Houston Mayor Lee Brown's international business advisory board (Africa) and has been honored by the Washington-D.C.based National Immigration Forum for utilizing the media to fight authoritarianism and fostering freedom of expression in parts of African continent. He has served on the board of the Houston chapter of the NAACP, and was the first continental African to be admitted to the 100 Black Men of America.
CHIDO NWANGWU, recipient of the Journalism Excellence Award (1997), is the Founder and Publisher of the influential and respected USAfrica, USAfricaonline.com (first African-owned U.S.-based professional newspaper to be published on the Internet), the Chinua Achebe project www.Achebebooks.com, the ultra-glossy CLASS magazine, the exciting photos and events mega-site with the largest collection of contemporary images/events of continental Africans in America PhotoWorks.TV, The Black Business Journal , BBJonline.com, several blogs, and USAfrica The Newspaper which was voted the Number One community newspaper in Houston (the 4th largest city in the U.S.) in the annual ranking by the readers and editors of the Houston Press in 2001.
The flagship of American media, The New York Times of September 23, 2003, noted that USAfrica is America's largest African-owned multimedia company. The New York Times' reporter Simon Romero wrote that Chido "Nwangwu recently created a magazine called CLASS for affluent Africans in the United States." To be sure, it's not only for the affluent but the willing and deserving. CLASS is the Africans-in-America's own Ebony and People and GQ – all rolled into one unique product: an ultra-glossy magazine of African style, music, living, fashion and our younger generation interests. He calls the latter group 'generation Class.' CLASS is the magazine for successful, pioneering, pacesetting and exemplary Africans in America.
He appears as an analyst on the CNN, the Voice of America/WorldNet and the Black Entertainment Television (BET), as well a number of local U.S. tv and radio stations.
Also, he was the only continental African publisher/reporter who traveled with and covered U.S. President Bill Clinton's historic visit to parts of Africa, March-April 2, 1998; and covered Clinton's visit to Nigeria in late August, 2000. He was the only Africa/African-American Publisher who reported from inside the joint seating of the U.S Congress during Liberia's president Dr. Ellen Johnson Sirleaf"s historic speech in March 2006.
In 2005, he established one of the most vibrant Africa community e-groups/blogs/community calendars for sharing info/announcements of upcoming and special events, insight to significant dates, festivals, events, resolutions/communique and historic milestones involving (or relevant to) persons, organizations and groups of Nigerian descent Nigeria360, the blog for the Igbo pan-African heritage, called IgboEvents; an Anglican community blog, AnglicanAfrican, and more. They are all powered by the resources of USAfrica and USAfricaonline.com.
Nwangwu speaks at colleges and businesses on technology issues, especially how the unfolding the digital world and the Internet affect Africans, African-Americans and recent immigrants. He served as a panelist at the 2000 British Broadcasting Corporation/Public Radio International global technology forum in San Francisco, California.
He served on the editorial board of the Daily Times of Nigeria in the 1989 into early 1990s, 1988–1989 assistant editor of the Platform magazine, African and The World journal. He began his professional career as a very young man in the news, sports and programs production/camera/editing departments of the Nigerian Television Authority. He contributes to The Mail and Guardian of South Africa, Houston Chronicle, and numerous U.S.-based and Africa issues publications.
In recognition of his engaging and pioneering digital design work on USAfricaonline.com and other web sites, Chido was voted the #1 African-American web designer in 1997 by the Houston Association of Black Journalists. He has since conceptualized, designed and maintained through his company, USAfrica Digital Media, a number of web sites, including private corporations and government sites.
Nwangwu is author of the special report, Clinton's Africa, and is writing a book on the experiences of recent African immigrants in the U.S.
He has been profiled in the Houston Chronicle (8th highest circulated newspaper in the U.S.), the Orlando Sentinel, Mail and Guardian of South Africa, and a number of other publications. Some of Chido Nwangwu's works, bio-data and context of his writings were recently profiled in February, 2001 in a report in the Houston Press by prolific essayist and reporter John Suval.
He is the convener of the annual inter-denominational USAfrica Prayer Breakfast, which holds at 9am prompt on the last Saturday of every January, of every year, since 1999.
He serves on the advisory board of several community building and international organizations including EVA (Education as Vaccine against AIDS-based in Nigeria and the U.S). He is an active new technologies analyst, television and multimedia executive, cross-cultural business consultant and an artist.
Contact: USAfrica. 8303 SW Freeway, Suite 100, Houston, Texas 77074.                                                                               e-mail: News@USAfricaonline.com. Phone: 713–270–5500. Wireless: 832–45-CHIDO (24436)

USAfrica: Buhari to debate Atiku, Moghalu on January 19; rising Sowore not listed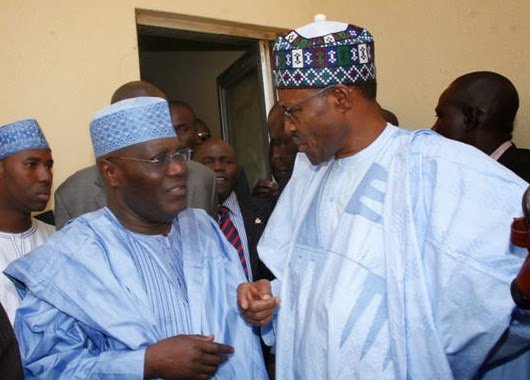 As the countdown to the February 2019 presidential elections in Africa's most populated country continues, Nigerian Elections Debate Group (NEDG) and the Broadcasting Organisations of Nigeria (BON) have announced the "names of political parties" that they have pre-qualified to participate in the 2019 vice presidential and presidential debates.
The Executive Secretary of the NEDG, Eddie Emesiri, listed the parties as the following: Allied Congress Party of Nigeria (ACPN), Alliance for New Nigeria (ANN), All Progressives Congress (APC), Peoples Democratic Party (PDP) and Young Progressives Party (YPP).
The Presidential debate will hold on Saturday, January 19, 2019 while the VP debate will be in Abuja on Friday, December 14, 2018.
President Buhari, a retired army general who does not warm up to contrary even if helpful views, USAfrica notes, will have the opportunity of counterpoint exchanges with his 2015 former ally Atiku Abubakar, and especially from the  former deputy Governor of Nigeria's Central Bank Prof. Kingsley Moghalu. 
Significantly, the debate excludes Omoyele Sowore, the activist-journalist and young candidate who is among the top canvassers and most travelled candidates (inside and outside Nigeria) in search of votes. By Chido Nwangwu, Founder & Publisher of USAfrica [Houston] and USAfricaonline.com
https://usafricaonline.com/2018/05/19/usafrica-why-saharareporters-sowores-disrupt-the-nigerian-system-message-is-gaining-momentum-by-chido-nwangwu/
Global Terrorism Index ranks Nigeria, Somalia and Egypt among the worst hit.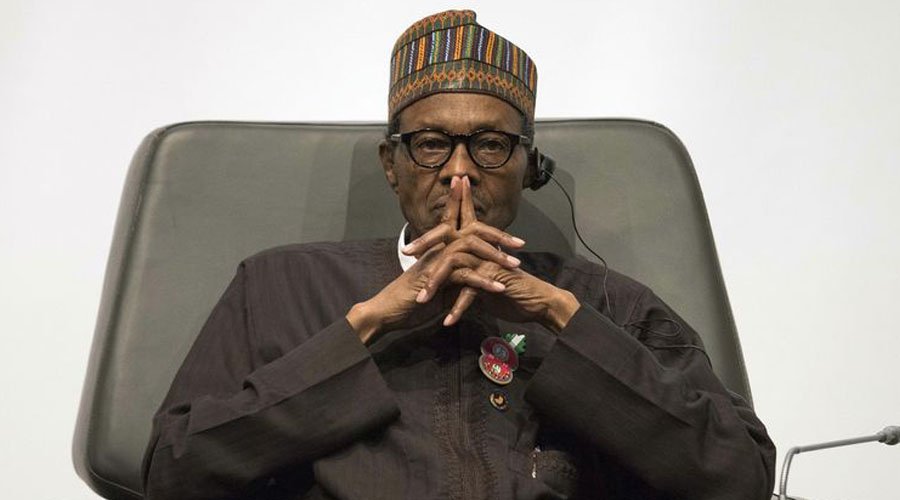 The Global Terrorism Index for 2018 has been released by the Institute for Economics and Peace, which recorded 3 African countries of Nigeria, Somalia and Egypt among the worst hit. Iraq's almost daily blasts placed it at the top, followed by Afghanistan, Nigeria, Syria, and Pakistan.
The GTI found that "the global impact from terrorism is on the decline, it also shows that terrorism is still widespread, and even getting worse in some regions."
The United States is at number 20.
The Index ranked 138 countries based on the severity of terror attacks throughout 2017, and found that "The total number of deaths fell by 27 percent between 2016 and 2017, with the largest falls occurring in Iraq and Syria. The overall trend of a decline in the number of deaths caused by acts of terror reflects the increased emphasis placed on countering terrorism around the world since the surge in violence in 2013."
"In the Maghreb and Sahel regions of Northern Africa, there has been a resurgence of terrorist activity in the past two years, most notably of al-Qa'ida. As of March 2018 there were more than 9,000 members of terrorist groups active in the region, mostly concentrated in Libya and Algeria," it noted.
The GTI assessed the total global economic impact of terrorism at almost $52 billion.
USAfricaonline.com notes that the attacks by Nigeria's Boko Haram and its affiliates mainly in the north east and exponential rise in the violence unleashed by the Fulani herdsmen negatively affected the country. By Chido Nwangwu @Chido247
Nigerian army posts Trump video to justify shooting muslim Shiites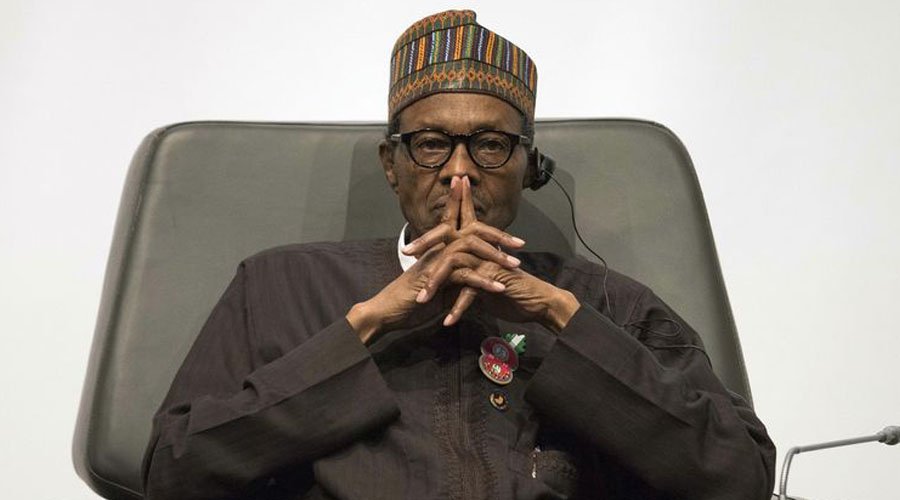 Nigeria's army (has) posted a video of US President Donald Trump saying soldiers would shoot migrants throwing stones to justify opening fire on a Shiite group (last) week.
In the video, Trump warns that soldiers deployed to the Mexican border could shoot Central American migrants who throw stones at them while attempting to cross illegally.
"We're not going to put up with that. They want to throw rocks at our military, our military fights back," said Trump in remarks made on Thursday.
"I told them (troops) consider it (a rock) a rifle. When they throw rocks like they did at the Mexican military and police, I say consider it a rifle."
Nigeria's defence spokesman John Agim told AFP that the army posted the video in response to criticism that its security forces had acted unlawfully.
The Islamic Movement of Nigeria (IMN) said 49 of its members were killed after the army and police fired live bullets at crowds who marched near and in the capital Abuja. The army's official death toll was six.
Amnesty International said Wednesday it had "strong evidence" that police and soldiers used automatic weapons against IMN members and killed about 45 people in an "unconscionable use of deadly force by soldiers and police".
The United States embassy in Nigeria said Thursday it was "concerned" and called for an investigation.
"The video was posted in reaction to the Amnesty International report accusing the army of using weapons against pacifist Shiite protesters…. Not only did they use stones but they were carrying petrol bombs, machetes and knives, so yes, we consider them as being armed," said Agim.
"We intervened only because the IMN members are trying to harm our people, they are always meeting us…at security check points and trying to provoke us, they even burned a police vehicle."
Nigeria, Africa's largest economy, is almost evenly split between a mostly Muslim north — which is predominantly Sunni — and a largely Christian south.
Experts have warned the government that a heavy-handed response to the group risks sparking conflict in a volatile region where poverty is widespread.
IMN leader Ibrahim Zakzaky has been in custody since 2015, when an army crackdown killed 300 of his supporters who were buried in mass graves, according to rights groups.
Zakzaky is facing a culpable homicide charge in connection with the 2015 violence. He remains in jail despite a court order granting him bail.
On Thursday, 120 of 400 IMN members arrested by police on Monday were  charged with "rioting, disturbance of public peace and causing hurt," said a court official in Abuja on Friday.
According to court documents seen by AFP, the IMN members had been ordered to disperse but they "refused and started throwing stones at the police officers and other members of the public and thereby caused them bodily harm".
All the suspects pleaded not guilty and were granted bail with the court hearing to resume on December 5.