Abuja bombing, our diaspora and ways to handle the crisis in Nigeria.
By Dr. Victor Ide-Okoye.
USAfrica, October 4, 2010: Most of us in the diaspora are seriously worried about the assault being meted on our country's image because of crisis after crisis. The latest being the explosions in Nigeria's capital Abuja on October 1, 2010, reported here at USAfricaonline.com
Whether we welcome it or not, most Nigerians in diaspora are being treated unfairly because of the huge hit Nigeria's image has taken for some time. Business corporations in the US and Europe do not feel comfortable dealing with the immense population of successful, professional, and hardworking Nigerians because of the fact that they were born in Nigeria or because they have Nigerian last names.
We all know the reasons for this; it is simply because of Nigeria's smeared image.
Kidnaping is currently making waves  The pertinent questions here include the following:   When shall all these end? What is it going to take to stop this madness? How can we in diaspora help? Nigerian government has all the answers to these questions but are they willing and ready to grab the bull by the horn. Nigerians in diaspora are totally fed up with few Nigerians damaging all Nigerians worldwide. Enough is enough!
I regard the Abuja October 1 bombings as barbaric and uncivilized acts which are condemnable, in every sense of the word. No reasonable man or woman can justify his or her reasons for killing fellow citizens in the name of a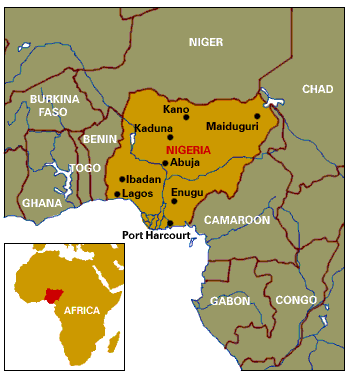 cause which is being remedied — in this case, the Niger Delta issues being aggressively pursued by their radical group MEND. The MEND claimed responsibility for the bombings. But I must state that the continued killing of innocent citizens of Nigeria will not solve the Niger Delta issues or any other problem rather it will perpetuate the problem and continue tarnishing our nation's image worldwide.
For some group of Nigerians to continue carrying out bombing campaigns in the name of the Niger Delta (where our President Goodluck Jonathan also hails from) is backward and retrogresses the core interests of the Niger Delta.
I agree with the President's reminder to his immediate Niger Deltans to note that he's one of their own and the first to become President of Nigeria. Also, it will only fuel the already abysmal image of Nigeria which Nigerians in the diaspora are battling with.
The way forward is that in a country like Nigeria, we must learn how to sit at the negotiating table to iron out our disagreements. There are other ways we can make our voices heard if we feel that we are not being treated fairly.
Second, we can make our voices heard in a non-violent ways through marching for a cause, protesting in campaigns or taking our issues to numerous social networks out there to solicit diverse opinions and solutions.
The world is so small in today's Internet cafe world. The whole world can join one's cause if they believe the cause is  right. But I don't think people can draw any sympathy from anybody if the only way they know how to remedy their grievances is through killing and terrorizing their fellow citizens. The fact is MEND has shot itself in the foot.
Third, I will like also to encourage our government to becoming proactive in handling crises in Nigeria.  All these crises make Nigeria look unstable for any investor. Today, Nigeria is seen as a security risk for most investors in US and Europe. No investor would like to invest in a country that she or he thinks is an unsafe place to travel and do business.
There is a related issue which I wish to urge our government to do better in handing such as religious intolerance especially between Christians and Muslims (following the recent killings in the Jos riots and other church burnings in the Northern part of Nigeria); other economic, social and cultural issues facing the country. Nigeria citizens want to live in peace; it is their fundamental right to live in peace and its government duty to make sure that Nigerian citizens live in peace. Government must create an enabling atmosphere that will encourage patriotism just like we observe here in the United States. It is doable, and it must be done!
Some of us in diaspora are experts in many fields and based on my findings, we want to help, and all weaned is encouragement from the Federal Government of Nigeria. I urge the current Nigeria leadership to reach out fully to Nigerians in diaspora and utilize to the fullest extent the talent of their citizens residing abroad to help steer our country in the right direction! It is our county; and we love our country!
We want the killings, kidnappings, and the bombings to stop and we want Nigeria to prosper, blossom and shine. Everybody must be invited to the table and let the negotiations commence! The killings, bombings, and kidnappings will not help anyone but hurt us all.
•Ide-Okoye, a businessman and politically active 44-years-old Nigerian-American resident of the Boston area (since his late teenage years), has served as the Chief Executive Officer of Labor Mass USA, New British Staffing Corporation and Bos Legal LLC. A few weeks ago, he announced and celebrated his achieving a doctoral degree in International Business at Argosy University's Chicago campus. He plans to write regularly for USAfrica multimedia networks on public affairs issues.
——