Chidi Nwosu's human rights legacy and democracy in Nigeria
By Daniel Elombah
Special and Exclusive commentary for USAfrica, Nigeria360 e-group, IgboEvents & USAfricaonline.com
USAfrica February 26, 2011: Until his brutal assassination on December 29, 2010, Chidi Nwosu served as founder and president of the Human Rights, Justice and Peace Foundation, based in Aba in Abia state in south-eastern Nigeria. He was the Southeast Nigeria chairman of the Campaign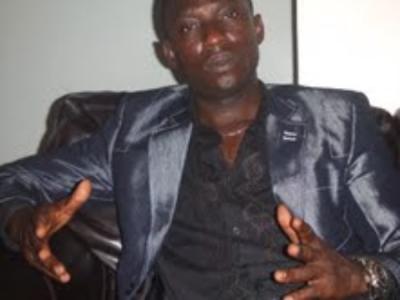 for Democracy, and also a founding member of the Southeast Nigeria's coalition of civil rights and pro-democracy activists.
His focus was on building a broad movement through which people could give voice to their needs. He declared that the international community should recognize "non-violent mass action as a basic human right." He believed that rebellion was a necessary and fundamental component of democracy and peace.
But as Comrade Chidi Nwosu gets lowered into the earth today, I could not help but wonder; what is it in man that leads him to take the life of his fellow?
As the officiating Priest intones, "Grant this mercy, O Lord, we beseech Thee, to Thy servant departed, that he may not receive in punishment the requital of his deeds who in desire did keep Thy will", would his murderers pause and think about receiving punishment for this crime, if not now, in the hereafter?
When the Priest says "and as the true faith here united him to the company of the faithful, so may Thy mercy unite him above to the choirs of angels", would Chidi's murderers wherever they may be feel any remorse?
And as the final "Through Jesus Christ our Lord. Amen", is chorused by the congregated mourners, would the killers and their sponsor congratulate themselves on a job well done?
Chidi was a 39 year old young man, a husband, father and a patriot who devoted himself to ensuring that the government of Abia State operate transparently, efficiently, and effectively, by minimizing waste, fraud, and abuse.
He was very active in fighting for the human rights of all Nigerians, doing his best to make certain that all Nigerians were afforded full protection of the rights and privileges anchored in the Constitution and laws of the Federal Republic of Nigeria.
Chidi was a vocal government critic, but always for the good of Nigeria in general, and his home state, Abia in particular.
Regarding him, The Vanguard Newspapers, Dec 29, 2010 wrote: "Nwosu, 39, the founder and president of Human Rights Peace and Justice Foundation, HRPJF, a foremost civil rights group in Aba, Abia State, had been a vocal critic of the past governor of the state, Chief Orji Kalu, and present government of Theodore Orji until recently…The deceased fought fervently in the courts against the sale of Abia Rubber plantation by the government, a case which he won. The company was subsequently recovered by Governor Theodore Orji who made him the general manager".
Now Chidi is no more, his blood cries for justice!
Yesterday, I spoke for the umpteenth time with another official of the Abia State Government, Mr Chief ACB Agbazuere who again denied the involvement of the Abia Government in the dastardly act.
Mr Agbazure said he knew Chidi Nwosu personally, having worked with him in the Campaign for Democracy, CD, before going into government. In fact, he said he is the pioneer chairman of the South-East Zone of CD and co-founded the Southeast Nigeria's coalition of civil rights and pro-democracy activists, and handed over to Chidi.
But one issue troubles me; if as Mr Agbazure claims, Abia Government is also an injured victim of Victims' assassination seeing that Chidi died in the employment of the Abia State Govt, in effect a government official, how many officials of the state government is present today at Chidi's burial ceremony?
Would the governor, Chief Theodore Orji or this friend of Chidi, the Abia commissioner of information be at his funeral?
Yesterday I asked the commissioner; what efforts have the State Government made to catch Chidi's killers, he answered it is a Security Question.
Again I asked; what effort is the State Government making to take care of the wife and 5 year old daughter of their former employee?
His simple answer? "I don't know"!
As I am writing this, my mind travelled again to what would be the events at Chidi's burial:
The final petition made by the priest would be; "May his soul and the souls of all the faithful departed through the mercy of God rest in peace." At that point, the graveside ceremony and the burial is complete!
And that would be it?
Oh No!
My mind tells me that Chidi Nwosu's torture and murder—with assailants entering his house, locking his wife and five-year-old daughter in the bathroom, shooting him in the temple and dragging his bloodied body from one room to the next—was connected to his anti-corruption struggle.
Nothing from my private investigations so far has convinced me otherwise.
The legacy of Comrade Chidi Nwosu, therefore is that each of us—even if it is just a small number of committed people—must take responsibility to fight corruption in Nigeria.
In his last interview held in the USA, where he visited just three months before his death to discuss plans for a Pan African War Resisters International, WRI conference to be held in 2014, Mr Nwosu said that "most revolutions were never led by the multitude, but by the few."
He was clear and optimistic that the pacifist revolution to which he dedicated his life would, amongst other things, repair the decades-long strife in his home country which separates people based upon ethnic, religious, and regional lines.
"If Nigeria is restructured with true federalism," he told friend and Republic Report journalist Carlisle Umunnah, "these agitations [which cause violence on the local level] will die a natural death."
Reiterating the position that WRI and its members will not support any type of war, international or civil, and will fight non-violently against all the causes of war, Nwosu noted: "We know where war leads—to suffering and destruction, to rape and organized crime, to betrayal of values and to new structures of domination."
As the people of Nigeria—of Chidi's home town of Abam, Aro-Chukwu Local Government in Abia, and elsewhere—lay Nwosu's body to mother earth today, it is up to all of us to redouble our efforts for a future of justice and peace.
Yet,  I may not have been deeply troubled by the cruel murder of Chidi Nwosu, the very young Nigerian human rights activist who was based in the south eastern city of Aba in Abia State, if I had not written an expose suggesting the involvement of some South-East Governors in the spate of kidnappings in the region -especially in Abia, Imo and Enugu States.
Chidi Nwosu got in touch with me after reading (and promised) to investigate my report that the Governor of a State in the South-East uses the officer in charge of the State police command special Anti Robbery Squad (SARS), to eliminate, harness, silence and or frame up his political opponents".
Subsequent interactions revealed Nwosu's serious and determined mission to serve as an incorruptible force against the corruption so common in contemporary Nigerian political life.
Like the state killing of nonviolent campaigner Ken Saro-Wiwa during the military regime of Sani Abacha in 1995, Nigerians have now lost another peaceful protester.
Like the deaths of Federal Minister of Justice Bola Ige, Campaign for Democracy co-founder and Civil Liberties Organization CEO Chima Ubani, Nigerians now have another unsolved murder mystery based clearly on political grounds.
In the words of Matt Meyer, founding convener of the War Resisters International Africa Working Group, and a friend of Chidi Nwosu: "All those in favour of human rights and democracy must understand that, even in sad and scary moments, we have more power than we know".
Now is a time for action, so that the passing of Comrade Chidi will not have been in vain.
May we – the living keep his efforts and vision of human rights alive and well.
May we never allow his dream to wane or die. Those will be the greatest tribute to Chidi Nwosu; otherwise, his legacy may haunt all of us.
•Elombah, the publisher of Elombah.com, will contribute special reports to USAfricaonline.com and other related platforms of USAfrica multimedia networks, Houston. This is his first commentary, edited exclusively for USAfrica.