Soccer: Nigeria beats England; reaches quarter-finals at U-20 World Cup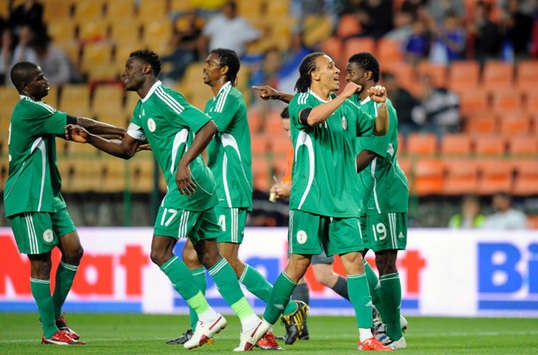 Soccer: Nigeria beats England; reaches quarterfinals at U-20 World Cup
By Jorge Rueda/AP
Armenia, Colombia — Edafe Egbedi scored the second-half winner as Nigeria edged England 1-0 to advance to the quarterfinals of the Under-20 World Cup on Wednesday.
Egbedi netted from inside the penalty area in the 52nd minute in front of nearly 20,000 fans at the Centenario stadium in Armenia.
The understrength England squad leaves the tournament without having scored a goal in four matches. It had advanced to the second round with three 0-0 draws.
Striker Matthew Phillips had a chance to give England an equalizer against Nigeria in the 74th, but he missed over the crossbar after entering the area free from defenders. Phillips also came close in the 81st, sending another shot over the crossbar.
The Nigerians, who have won all four of their matches, had a few chances to extend the lead with long-range shots near the end, but England goalkeeper Jack Butland came up with difficult saves to keep his team in the game until full time.
"It was a difficult match but we were the ones who took more risks," said Nigeria coach John Obuh, who was wearing a Colombian sombrero and earned the support of the local fans. "The English team played very defensively."
Nigeria, Under-20 World Cup finalists in 1989 and 2005, will now play either France or Ecuador, which meet later Wednesday in Cartagena.
England, playing without many of its top players, is winless in 14 straight matches at the Under-20 World Cup, a streak dating back to the tournament in Malaysia in 1997. More than 30 eligible English players were not released by their clubs for the tournament.
"If you look at the results, you can say it was a failure," England coach Brian Eastick said. "The only way to change that is to change regulations to make the clubs release their players."
Kenya's President returns home after meeting with Trump on trade, security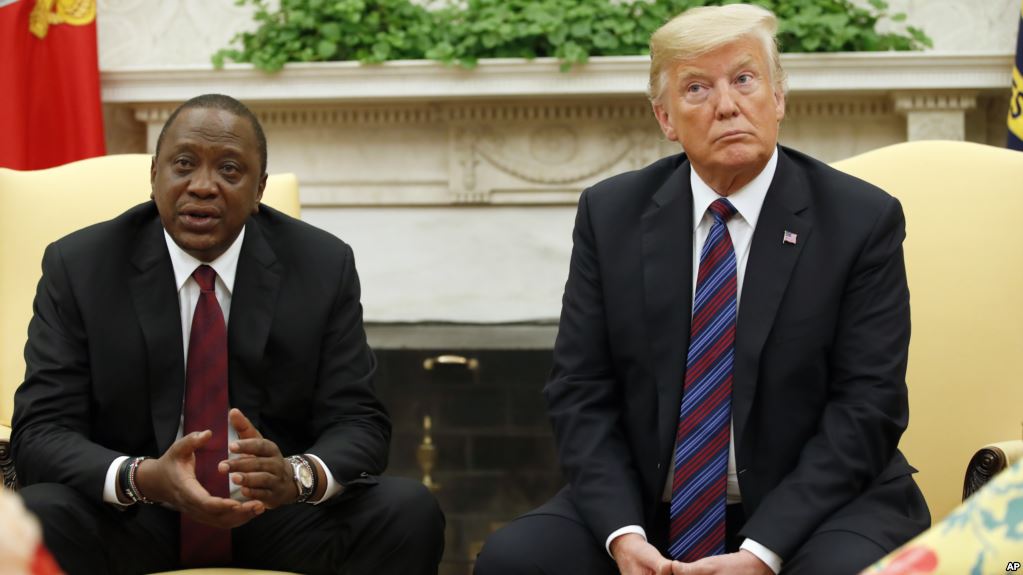 President Uhuru Kenyatta has returned to Nairobi from his meeting with President Donald Trump on Monday at the White House, where the two leaders talked trade, security and some issues facing the two continents.
Kenya is emerging from a period of election turmoil. He's the second African leader to meet with Trump at the White House, following a visit by Nigeria's president earlier this year.
Trump has been criticized for paying too little attention to the continent and faced demands for an apology earlier this year after his private comments about "shithole countries" in Africa and other regions were leaked to journalists.
U.S. first lady Melania Trump, who helped welcome Kenyatta and his wife to the White House, is planning a solo trip to Africa this fall.
Trump and Kenyatta, during remarks to reporters in the Oval Office and Cabinet room, said they would be discussing a series of topics, including cooperation on terrorism and building trade and investment ties. USAfrica/VOA
Angolans elect retired General Lourenco as President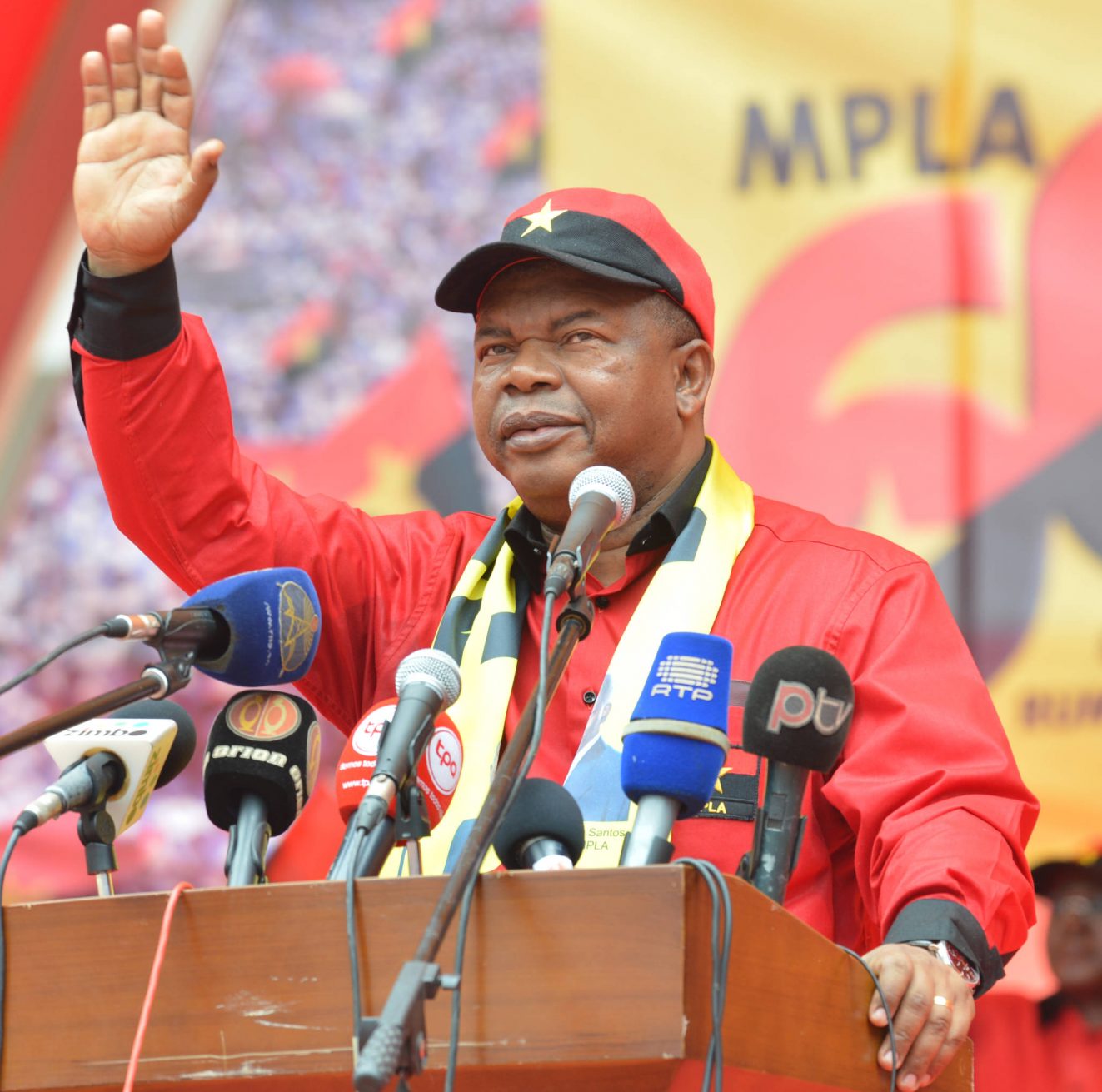 Luanda (AFP): Angola's next president, Joao Lourenco, is a ruling party loyalist and former general who endured several years out of favour after angling for the top job in the 1990s.
Since then, Lourenco, 63, has convinced key regime players he is the right man to succeed Jose Eduardo dos Santos, who has ruled the oil-rich southwest African nation for 38 years.
As the deputy president of the People's Movement for the Liberation of Angola (MPLA) — and defence minister until last month — Lourenco is now "part of the inner circle of power", said Didier Peclard, an Angola specialist at the University of Geneva.
The MPLA won Wednesday's election, carrying Lourenco to power as the party's presidential candidate.
It was something of a turnaround for a man whose ambition nearly ended his career in the 1990s when Dos Santos hinted he might stand down. Lourenco failed to hide his desire to succeed him.
Dos Santos, believing the former general was being opportunistic, forced Lourenco into several years of "political purgatory", according to Peclard.
His apparent flirtation with resignation had been merely "a political manoeuvre to bring those in the party with ambitions out of the woodwork, and Joao Lourenco paid the price," he said.
Joao Manuel Goncalves Lourenco was born on March 5, 1954, in Lobito, in western Angola.
As a young man, he fought against the then colonial power Portugal. After Angola won its independence in 1975, he fought in the civil war that erupted between the MPLA government and UNITA rebels.
Like Dos Santos, Lourenco studied in the former Soviet Union, which trained a number of rising young African leaders during decolonisation.
He became political chief of the armed wing of the MPLA in the civil war — a Cold War proxy conflict that drew in Cuban forces to fight alongside the MPLA, while CIA-backed militias opposed them.
In 1984, he was appointed governor of the eastern province of Moxico, Angola's largest, quickly rising through the MPLA hierarchy.
The ex-artillery general later led his party's group in parliament before becoming deputy speaker of the National Assembly.
His appointment as defence minister in 2014 secured his position as favoured successor to Dos Santos.
Now that he is to become president, his main challenge may be Angola's shift to free-market capitalism at a time when volatile oil prices are taking a heavy toll on the crude-dependent economy.
– 'Hardline MPLA general' –
Lourenco "has a reasonable reputation as a moderate, not an extreme character," said Soren Kirk Jensen of the Chatham House research group in London.
"He is probably the right person to be the bridge as Angola goes through a transition."
Rumours abound that Dos Santos had hoped to hand over the reins of power to one of his children, one of whom, Isabel dos Santos, is Africa's first billionaire woman according to Forbes magazine.
But Jensen said that "there is speculation that high-ranked people in the party put their foot down against this."
Opponents of Dos Santos's all-powerful regime believe Lourenco offers little hope of real change in Angola.
Activist and journalist Rafael Marques, a leading regime critic, said Lourenco was at heart "a hardline MPLA general".
Former political prisoner Nuno Alvaro Dala said that under Lourenco "power in Angola will continue to be militarised".
He is married to Ana Dias Lourenco, a former minister who also represented Angola at the World Bank. They have six children.
Rwanda President Kagame bags 3rd term with 99% of votes; U.S "disturbed by irregularities"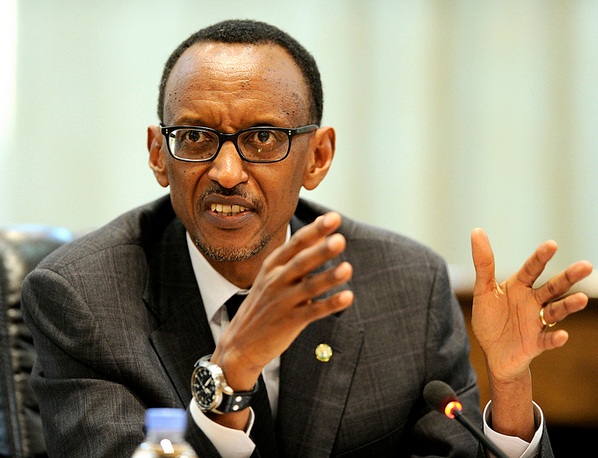 Special to USAfricaonline.com
The United States said Saturday it was "disturbed by irregularities" in Rwanda's presidential election which saw Paul Kagame celebrate a third consecutive victory with nearly 99 percent of the vote.
State Department spokeswoman Heather Nauert said the US "congratulates the people of Rwanda on their active and peaceful participation" in the poll but added: "We are disturbed by irregularities observed during voting and reiterate long-standing concerns over the integrity of the vote-tabulation process."
Kagame, 59, returned to the helm of the east African nation which he has ruled with an iron fist since the end of the 1994 genocide with 98.63 percent of ballots cast — outdoing his tallies of 95 percent in 2003 and 93 percent in 2010.
Frank Habineza of the Democratic Green Party — the only permitted critical opposition party — won just 0.45 percent of votes, beaten into third place by the little-known independent candidate Philippe Mpayimana with 0.72.
Nauert, who pointedly did not mention Kagame by name in her statement, said a particular concern was the lack of transparency in determining the eligibility criteria.
"We hope the new electoral law to be debated in the next session of Parliament will clarify that process well before the 2018 parliamentary elections," she said.
Kagame is credited with a remarkable turnaround in the shattered nation, which boasts annual economic growth of about seven percent, is safe, clean and has little corruption. Rwanda also has the highest number of female lawmakers in the world.
However rights groups accuse Kagame of ruling through fear, relying on systematic repression of the opposition, free speech and the media.
Kagame's critics have ended up jailed, forced into exile or assassinated. Few Rwandans would dare to openly speak against him. ref: wire/agency