Things Fall Apart Come Together
Things Fall Apart Come Together                                                                                                                           (Elegy for Chinua Achebe) 
By Prof. Chris Ulasi
Follow Facebook.com/USAfrica247, Twitter.com/Chido247, Facebook.com/USAfricaChido
The sound of the fallen Iroko tree was audible to our eyes.
And the answer to that great African puzzle has yielded disbelief
Among its ardent faithfuls, believers without illusionary burden.
The Eagle on the Iroko returned to where things finally came together
And wondering what destiny and history resolved to leave behind.
Alas, the Eagle left at Iroko's fated clock bewildered but satisfied.
The gong of Ikenga, inspired by history to sound a cautionary note, now echoless
Inside a trapped resolve of bifurcated cousins fathered by Africa's
Battered future: hope stained by self doubts and unsteady gait.
We now know that Hopes and Impediments heralded the Eagle's departure–
What was Achebe's promise to literature before the Iroko fell?
What artist heard his clarion call and heeded their soul's voice?
"What story understands where the rain stopped to beat Us"?
What lesson left unheeded claim adherents of wilted souls?
What harvest plucked from plants nurtured by artful propagation?
His voice, like the storied wisdom of the sage, was always
A reason for the patient morning sun to signal a new day.
A grateful world whose literature, one-eyed before Okonkwo's chagrin,
Now have fair-minded company to compare it to:
"When something stands, something else stands next to it."
He penned our story because he didn't trust a jaundiced picture
of his forebears painted with bile of inhumanity and bigotry.
To answer the universal question posed by a puzzled literature,
A well-deserved Nobel Prize fashioned a myth to erase
The tragedian authority of Things Fall Apart—
Now that the literary forest is filled with your wit
and laughter–Soaked in aplomb, bent forward
To justify our doubts, your soul, like your mind,
Will engage forever a redoubtable world, appreciative and
Pained, that something immense and immeasurable lived here.
•Ulasi, executive editor of USAfrica, teaches communications at the Texas Southern University in Houston.   
  —
Long Live, CHINUA ACHEBE! The Eagle on the iroko.
By Chido Nwangwu, moderator of the Achebe Colloquium (Governance, Security, and Peace in Africa) December 7-8, 2012 at Brown University, is the Publisher of USAfrica and first African-owned, U.S-based newspaper published on the internet USAfricaonline.com
https://usafricaonline.com/2013/03/22/long-live-chinua-achebe-by-chido-nwangwu/
Follow @Twitter.com/Chido247, Facebook.com/USAfricaChido n Facebook.com/USAfrica247
Africa's most acclaimed and fluent writer of the English Language, the most translated writer of Black heritage in the world, broadcaster extraordinaire, social conscience of millions, cultural custodian and elevator, chronicler and essayist, goodwill ambassador and man of progressive rock-ribbed principles, the Eagle on the Iroko, Ugo n'abo Professor Chinua Achebe, joined his ancestors a few hours ago, at the age of 82, in a peaceful and graceful transition in the warm company of his family.
Reasonably, Achebe's message has been neither dimmed nor dulled by time and clime. He's our pathfinder, the intellectual godfather of millions of Africans and lovers of the fine art of good writing. Achebe's cultural contexts are, at once, pan-African, globalist and local; hence, his literary contextualizations soar beyond the confines of Umuofia and any Igbo or Nigerian setting of his creative imagination or historical recall.
His globalist underpinnings and outlook are truly reflective of the true essence of his/our Igbo world-view, his Igbo upbringing and disposition. Igbos and Jews share (with a few other other cultures) this pan-global disposition to issues of art, life, commerce, juridical pursuits, and quest to be republicanist in terms of the vitality of the individual/self.
In Achebe's works, the centrality of Chi (God) attains an additional clarity in the Igbo cosmology… it is a world which prefers a quasi-capitalistic business attitude while taking due cognizance of the usefulness of the whole, the community. I've studied, lived and tried to better understand, essentially, the rigor and towering moral certainties which Achebe have employed in most of his works and his world. I know, among other reasons, because I share the same Igbo ancestry with him. Permit me to attempt a brief sentence, with that Achebean simplicty and clarity. Here, folks, what the world has known since 1958: Achebe is good! Eagle on the Iroko, may your Lineage endure! There has never been one like you! Ugo n'abo, chukwu gozie gi oo!
FULL text of this tribute-commentary at USAfricaonline.com click link
https://usafricaonline.com/2013/03/22/long-live-chinua-achebe-by-chido-nwangwu/ 
U.S says it will investigate Zimbabwe presidential election violence; MDC disputes result; winner acknowledges there were "challenges"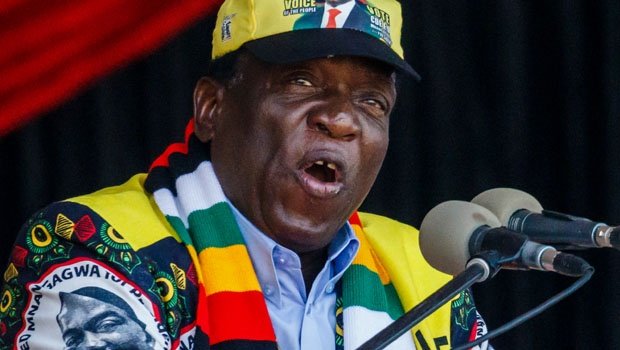 Special to USAfricaonline.com
The MDC Alliance led by 40-year-old Nelson Chamisa is disputing the outcome of the polls alleging that they were rigged to the point of having more votes than registered voters.
While the winner, ZANU PF leader and incumbent president, Emmerson Mnangagwa, 75, acknowledged that there were "challenges" he insisted the polls were free and fair.
The US Department of State said Zimbabwe's 30 July elections presented the country with a historic chance to move beyond the political and economic crises of the past and toward profound democratic change.
"Unfortunately, Zimbabwe's success in delivering an election day that was peaceful, and open to international observers, was subsequently marred by violence and a disproportionate use of deadly force against protestors by the security forces," the department's spokesperson Heather Nauert said in a statement.
Six people were shot dead on Wednesday by soldiers and many others were injured. A seventh person is reported to have succumbed to gunshot wounds on Friday at a hospital in Chitungwiza.
The US said it welcomes the commitment by Zimbabwe Electoral Commission (ZEC) to release comprehensive election results in a form that provides full transparency. ZEC maintains that the election results were an accurate reflection of the voters' will.
Former colonial master, Britain, also remained concerned about the developments.
"The UK remains deeply concerned by the violence following the elections and the disproportionate response from the security forces," said UK Minister of State for Africa, Harriett Baldwin.
She, however, urged electoral stakeholders to work together to ensure calm.
"While polling day passed off peacefully, a number of concerns have been raised by observer missions, particularly about the pre-election environment, the role of State media, and the use of State resources. There is much to be done to build confidence in Zimbabwe's electoral process."
Baldwin urged that any appeals against the results or the process be handled swiftly and impartially.– African News Agency (ANA)
Zimbabwe's presidential election offers opportunity for post-Mugabe progress. By Wilf Mbanga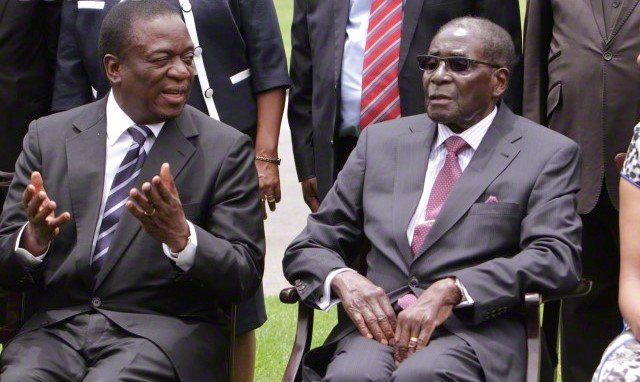 Today, Monday July 30, 2018, Zimbabweans [went] to the polls to elect Robert Mugabe's successor. For pretty much the average life expectancy of many Zimbabweans, one man has ruled the country with an iron fist. Eight elections were held during his rule – and every time, that fist ensured victory for Mugabe.
The current president, Emmerson Mnangagwa, 75, the man who finally ousted Mugabe in a bloodless coup last November, has also crushed his enemies ruthlessly in the past – but his iron fist lies within a well-padded velvet glove.
Mnangagwa goes head to head at the polls with Nelson Chamisa, 40, who took over as leader of the opposition Movement for Democratic Change (MDC) after Morgan Tsvangirai died earlier this year.
Whoever wins, this election heralds a new dawn for Zimbabwe. Mugabe has gone. Things will never be the same again. Certainly, Mnangagwa brings a lot of baggage from the Mugabe era – having been the former president's righthand man.
But he is different in many significant ways – today, Mugabe even urged voters to turn their backs on his leadership, and went so far as to wish Chamisa well. Most importantly, Mnangagwa understands business and is determined to resuscitate Zimbabwe's moribund economy and give the people what they so desperately want and need – jobs.
He is primarily a soldier, having left Zimbabwe as a teenager in the early 1960s for military training in China. He has fashioned himself after the former communist leader Deng Xiaoping, who modernised China and laid the foundations for the economic powerhouse it has become, while maintaining a strictly authoritarian regime.
Deng abandoned many orthodox communist doctrines to incorporate elements of the free-enterprise system. Mnangagwa seems determined to do the same for Zimbabwe. He is a wealthy man in his own right, having run Zanu-PF's and his own businesses since the early 1980s. He has been mentioned in a UN report on the plundering of mining and logging resources in the Democratic Republic of the Congo together with General Sibusiso Moyo, who is now the foreign affairs minister.
Over the eight months since he took the reins from Mugabe, Mnangagwa has given clear signals of a clean break with the past – actively courting the west, preaching and practising peace instead of violence, eschewing corruption, meeting business leaders and white farmers, and generally projecting himself as a reformist. He has met personally the many business missions that have visited the country this year, and has promised to get rid of the cumbersome bureaucracy that currently stifles new investment. He has suspended Mugabe's populist indigenisation act, which required foreigners to cede 51% of their shares to locals (ZANU-PF, of course) in all sectors except gold and diamond mining. He has even made it his election slogan – with party supporters everywhere sporting T-shirts proclaiming "Zimbabwe is open for business".
While Mugabe was a consummate manipulator, skilfully playing people off against each other and weaving a complex web of patronage, Mnangagwa is a much more of a strategist. He will be prepared to make tough decisions that could ultimately benefit the economy. He has certainly been more successful in attracting foreign investment in the short time he has been in power than Mugabe was in decades of berating the west.
The MDC's Chamisa is just as pro-business as Mnangagwa, and to his credit has surrounded himself with several capable technocrats. There is no whiff of corruption about him and he has been drawing massive crowds in many rural areas which, under Mugabe, were no-go areas for his party. And of course the MDC's democratic and human rights credentials are well established – while those of Zanu-PF are a constant cause for concern.
Should Chamisa win the election, there is no doubt that the world would welcome Zimbabwe back into the fold with open arms. But Mnangagwa is smart enough to realise that international recognition of his government can only come if this election is acknowledged as free and fair by the global community. While Britain has been unswervingly supportive of the post-Mugabe regime, the US has reserved judgment – recently renewing its sanctions on Zanu-PF leaders and companies, but promising to lift them once credible elections have taken place.
And there's the rub.
Many believe it is impossible for the Zimbabwe Electoral Commission to run a free and fair poll. It is accused of rigging every election since it was established in 2004; it is still staffed largely by the military and Zanu-PF loyalists; and it has shown shameful bias towards the ruling party in recent months. For example, the law says the ballot paper should be in alphabetical order, which places Chamisa second on the 23-person list. The commission cleverly formatted the paper into two lop-sided columns, in order to place Mnangagwa at the very top of column two.
So this election could bring three possible results: if Mnangagwa wins, the MDC already has enough ammunition against the electoral commission to cry foul.
If Chamisa wins convincingly, it will be a new dawn indeed – but the military might not
accept this, as the Generals have already invested a lot in Mnangagwa.
But if there is no clear winner, the most sensible way forward would be for the two protagonists to agree to a marriage of convenience – otherwise known as a government of national unity.
• Wilf Mbanga, once falsely classified by Mugabe's government as 'enemy of the people', is the founder, editor and publisher of The Zimbabwean weekly, published in the UK and Johannesburg
USAfrica: "Resign! Get out of office!" – Bishop Oyedepo tells Nigeria's President Buhari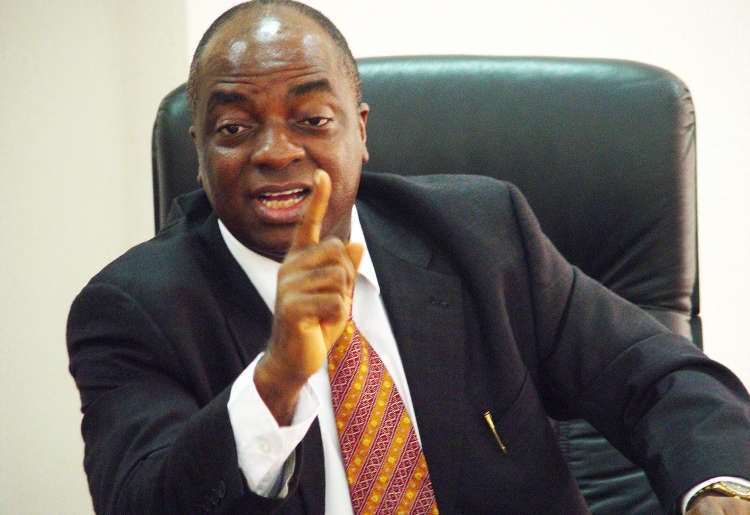 The founder of the Living Faith Church Worldwide, aka Winners' Chapel, Bishop David Oyedepo, has called on Nigeria's President Muhammadu Buhari, a retired army General, to resign due to what he considers to be the continuing failure of Buhari to stop  the incessant killings by militant Fulani herdsmen.
Oyedepo who spoke on the theme, "Enough is enough" recalled that "When I was talking in 2015, people were saying my own was too much, now everybody can see what's happening," he said. "What has moved forward in anybody's life? You don't know it's war. Why are they attacking the Christian communities? Why has nobody been arrested? I can tell you this, the authorities and the powers that be are behind them."
"We must wake up and push this evil back. Not one of those so-called herdsmen – they are jihadists – has been brought to book till date. Herdsmen don't shoot; they have been here all along. They are just taking cover under the herdsmen to assault innocent citizens. They wake up in the night and slice innocent children to pieces. Yet, you have a government in place. What!
"The most honourable thing for any non-performing leader to do is to resign. The most honourable thing is to resign. That's my own for Mr President. Resign! Get out of office! Even our Islamic friends in the North are calling on him to resign. Because that's the noblest thing to do. Or are we going to look at one system destroy a whole nation?"