The prophet Chinua Achebe's immortality affirmed with grand apocalyptic valediction. By Uzor Maxim Uzoatu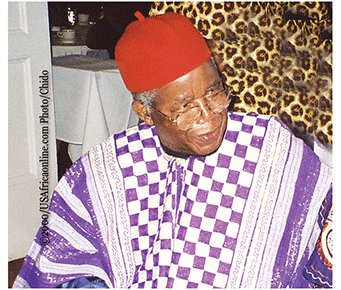 The prophet Chinua Achebe's immortality affirmed with grand apocalyptic valediction.
By Uzor Maxim Uzoatu.
Special to USAfrica multimedia networks, and CLASSmagazine, Houston.                                                                 @Twitter.com/Chido247, Facebook.com/USAfricaChido n Facebook.com/USAfrica247
"Never explain, never retract, never apologize. Just get the thing done and let them howl." – Nellie L. McClung
Chinua Achebe appeared on the world stage in grand style by way of the epochal novel Things Apart. He left the stage in the grandest style ever possible through his release of There Was a Country – A Personal History of Biafra. Some people who mouth controversy should learn the words of Oscar Wilde: "The only
thing worse than being talked about is not being talked about." What strikes me most instructively in There Was a Country is Achebe's deposition that he could not see any of his so-called friends come to the rescue of the Igbo people when they were being hounded and killed at will across the country before the start of the civil war. The venom with which Achebe's book has been bitterly attacked in certain quarters has made me to edit the characters I call my friends!
Actually There Was a Country has created the world record of having more critics who had not set eyes on the book, let alone read it. Some of the critics of Achebe's There Was a Country actually called for the outright banning of not just the book but also Things Fall Apart! It is of course simply beneath me to dignify septal palace intellectuals of man-worship with a response. So let's make progress along the lines of Achebe's wise words…
Achebe does not waste words. His warning in There Was a Country rings true that there may be no Nigeria if his urgent message is not addressed. It is an apocalyptic valediction from a prophet. Nobel laureate Nadine Gordimer of South Africa understands the great import of There Was a Country as she writes thusly: "Chinua Achebe's history of Biafra is a meditation on the condition of freedom. It has the tense narrative grip of the best fiction. It is also a revelatory entry into the intimate character of the writer's brilliant mind and bold spirit. Achebe has created here a new genre of literature in which politico-historical evidence, the power of storytelling, and revelations from the depths of the human subconscious are one. The event of a new work by Chinua Achebe is always extraordinary; this one exceeds all expectation."
Yes, any new book by Achebe becomes an instant classic. Chinua Achebe's oeuvre is indeed intimidating starting from the legendary Things Fall Apart in 1958 and grandly lapping all the way through No Longer at Ease, Arrow of God, A Man of the People, Anthills of the Savannah, Girls at War and Other Stories, Beware Soul Brother, Morning Yet on Creation Day, The Trouble with Nigeria, Chike and the River, Home and Exile, Hopes and Impediments, The Education of a British-Protected Child etc.
There Was a Country can in a sense be seen as the encapsulation of the great man's lifework. Achebe starts out by reiterating his favourite Igbo proverb that "tells us that a man who does not know where the rain began to beat him cannot say where he dried his body." For Achebe, the rain began to beat Africa upon the "discovery" of the continent by Europe some 500 years ago. Achebe follows through history to the Biafran war that changed not just the course of Nigeria but more crucially and cataclysmically the history of Africa. According to Achebe, "It is for the sake of the future of Nigeria, for our children and grandchildren, that I feel it is important to tell Nigeria's story, Biafra's story, our story, my story."
Born in Ogidi in present-day Anambra State on November 16, 1930, Chinua Achebe who was baptized as Albert was indeed a child prodigy from the very beginning such that his academic feats was known far and wide culminating to his lifelong buddy Christian Chike Momah, alias Papa Ada, confessing that he and his mates were warned early in life that one Albert Achebe from Ogidi would send them to the cleaners in the regional school exams!
It was therefore no wonder that Achebe was early in life given this nickname: Dictionary. He passed his school certificate exams at the top of the class with five distinctions and one credit, and the one credit was paradoxically in literature that would eventually earn him worldwide fame. In the nationwide examination for entry into the University College, Ibadan which had just been established Achebe came first or second in the entire country and thus won a major scholarship. His alma mater Government College, Umuahia was so proud of his achievement that they put up a big sign that stayed on the wall for many years.
At Ibadan he did not feel like studying medicine after all and thus lost his scholarship. Upon graduation from Ibadan he fell in love with Christie Okoli while working at the then Nigerian Broadcasting Service (NBS) in Enugu. When Achebe eventually transferred his services to the Nigerian Broadcasting Corporation (NBC) in Lagos he began his journey with destiny by writing Things Fall Apart. He then in a "quite naïve, even foolish" move posted the only handwritten manuscript he had to a typing agency in London after paying the then hefty fee of 32 pounds sterling in 1956. It was through the help of a former BBC Talks producer, Angela Beattie, who had been seconded to NBC Lagos that the typed manuscript was eventually recovered from the typing agency after about two months of nerve-wrecking panic and delay.
Achebe in his humble manner labels his time "A Lucky Generation". He lived through the march to Independence in 1960 and the exploits of great politicians such as Zik, Ahmadu Bello and Awolowo. "Here is heresy:" Achebe writes. "The British governed their colony of Nigeria with considerable care."
Achebe's novel A Man of the People which ended with a military coup was published on the cusp of the January 15, 1966 military coup, "something Nigeria has never really recovered from." Achebe was one of the last Easterners to flee from Lagos after first sending home his then young family of wife Christie, daughter Chinelo and son Ike.
Achebe reiterates his deposition in The Trouble with Nigeria "that Nigerians will probably achieve consensus on no other matter than their common resentment of the Igbo." He delves into the pogroms against the Igbo, the July 29, 1966 countercoup and the assassination of the Supreme Commander JTU Aguiyi-Ironsi. The failure of the Nigerian team to accede to the Aburi Accord would in the end lead to the Civil War. There has been the argument that Biafra was not ready for the war, but one should not wait to be properly armed like the bully before fighting back for one's life. Only a very poor student of history would not know that somebody like Fidel Castro, for example, did not wait to have as many weapons as Fulgencio Batista before confronting the evil regime in Cuba. Castro was captured and jailed after his first attack in 1953, then he was betrayed and ambushed in 1956 only to fortunately flee from Cuba but he eventually succeeded in ousting Batista in 1959. In South Africa, in circa 1961, the African National Congress (ANC) decided to take up armed struggle to battle the gargantuan arsenal of the Apartheid goons, and here is what Nelson Mandela wrote in his autobiography Long Walk to Freedom: "I, who had never been a soldier, who had never fought in battle, who had never fired a gun at an enemy, had been given the task of starting an army. It would be a daunting task for a veteran general much less a military novice." Mandela and his comrades thus set up Umkhonto we Sizwe (The Spear of the Nation). According to Mandela, "The symbol of the spear was chosen because with this simple weapon Africans had resisted the incursions of whites for centuries." Mandela reminds us that the Communist Party in Cuba under Batista had felt that the appropriate conditions had not arrived to wage the war but "Castro did not wait, he acted – and he triumphed. If you wait for textbook conditions, they will never occur."
Achebe lived as a refugee in villages such as Ezinifite in Aguata local government. He sends up what he labels "the Triangle Game: the UK, France, and the United States" in the war effort. Achebe's Enugu house was amongst the first places to be bombed in the Biafran enclave. The publishing house Citadel Press Achebe set up with his bosom friend, the iconic poet Christopher Okigbo, took possession of the manuscript of Emmanuel Ifeajuna, the leader of the January 15, 1966 coup but Achebe had reservations about the writing which Ifeajuna's colleague Chukwuma Nzeogwu dismissed as "Emma's lies". The killing of Okigbo put paid to the publishing dreams, but the duo had worked assiduously on the manuscript of How the Leopard Got Its Claws by Chinua Achebe and John Iroaganachi containing a poem "Lament of the Deer" by Christopher Okigbo.
Achebe's role as the head of the team that wrote the Ahiara Declaration marks him out as a conscience of the new nation. He was a roving cultural ambassador in the course of the war. He does not flinch from delving into controversial issues such as the Asaba massacre, the Calabar massacre, the vexed issue of propaganda, the media war, refugees, world champion boxer Dick Tiger as a Biafran, Biafra's taking of an oil rig
in the so-called Kwale incident, the role of international writers, and of course the question of genocide. Once the former Nigerian president Zik switched over to Nigeria the war was as good as over. In the end the Biafran leader Ojukwu had to flee to Cote d'Ivoire and thus "robbed Gowon of closure and complete satisfaction in victory." Beyond the book, it is indeed remarkable that Gowon, like Ojukwu, needed a state pardon to make a re-entry into Nigeria.
All hell has since broken loose in the Nigerian media because Achebe quoted Awolowo's argument that "All is fair in war, and starvation is one of the weapons of war" that eventually led to "eliminating over two million people, mainly members of future generations."
The slanging match is evenly matched between defenders of Awolowo and backers of Achebe alongside the well-worn ethnic Nigerian divide. It suffices to say that the national catharsis is well worth it. Achebe delivers what we used to label in primary school as "one blow, seven akpus", to wit, delivering one punch to a person's face that leaves the hapless fellow with seven bumps on the selfsame face. Achebe has this to say on Igbo reintegration, or lack thereof, after the war: "The Igbo were not and continue not to be reintegrated into Nigeria, one of the main reasons for the country's continued backwardness."
Achebe goes beyond the war to when the civilian regime of then President Olusegun Obasanjo took sides with criminals to kidnap the governor and burn down government buildings in his native Anambra State which made him to publicly reject the national honours awarded him. He tackles the issues of corruption and indiscipline, state failure and the rise of terrorism, state resuscitation and recovery.
He sees Nelson Mandela as the shining example for every African and indeed all mankind at large; incidentally Mandela has the highest regard for Achebe as "The writer in whose company the prison walls fell down." This well-annotated book that is interspersed with poems has done the great duty of getting Nigerians reading again and actually debating, even as the critics are only interested in uncouth abuses.
Irony is the great power of Achebe. Some may read the book, like the New York Times reviewer, thinking that Achebe meant there was a country called Biafra without understanding that Nigeria is at bottom the purview. Achebe's marriage of history and memoir in There Was a Country has raised a very high stake in the discourse of Nigeria.
It is akin to a new birth for the country that must return to school, not unlike the birth of Achebe's son Chidi who gave me the book, as limpidly limned in There Was a Country: "On May 24, 1967, in the midst of this chaos, my wife went into labor. I sent my close friend, the poet Christopher Okigbo, to the hospital she had been admitted to find out when the birth would take place, and then to call me at home, where I had briefly returned to rest and take a shower. In characteristic Okigbo fashion, he waited for the delivery, went to the nursery to see the baby, and then drove back to convey the news to me that my wife had delivered our third child, Chidi – 'There is a God' – and that the way his baby locks were arranged, he looked like he had had a haircut and was ready to go to school!"
At barely 28 years of age Chinua Achebe published the novel Things Fall Apart in 1958, and it has in its 55 or so years of existence proven to be the single most important piece of literature out of Africa.
The 50th anniversary of the 200-odd page novel was celebrated all over the world with festivals, readings, symposia, concerts etc. The novel which has been likened to epic Greek tragedies has been translated to 50 languages and has sold over ten million copies. It is taught not just in literature classes but in history and anthropology departments in colleges and universities across the globe. The archetypal theme of the meeting of the white world and the black race makes Things Fall Apart an epochal event in the annals of world literature.
The book works at several levels, and can be read at any age from 10 to 100. As a child one can enjoy the incidents such as the match with Amalinze the Cat, Unoka's dismissal of his creditor, Okonkwo's attempted shooting of one of his wives, the visitation of the masked spirits etc. Later in life the many ironies in the book come into play such as the joke on the District Commissioner thinking that Okonkwo's story can only end up as a paragraph in his planned book, The Pacification of the Primitive Tribes of the Lower Niger, without knowing that one Chinua Achebe had taken the thunder from him by giving Okonkwo an entire book in which the story is narrated from inside!
It is not for nothing that Achebe is celebrated as the father of African literature. He has changed the perspective of world literature from the gaudy picture of Africa as painted by Europeans such as Joseph Conrad, Joyce Cary and Sir Rider Haggard to the authentic telling of the tale by the Africans. Unlike earlier African writers like Guinea's Camara Laye, author of The African Child, who painted a romantic picture of the continent, Achebe is relentlessly objective in his narration, telling it as it is, warts and all.
It is because of the remarkable success of Things Fall Apart that the publishers Heinemann UK launched the African Writers Series (AWS) in 1962 with Achebe's first novel as the first title. For many years Achebe served as a non-remunerated Editorial Adviser of the series in which the majority of African writers got their breakthrough in publishing. Things Fall Apart reputedly accounted for 80 percent of the entire revenue of the AWS.
Former American President Jimmy Carter numbers Achebe as one of his favourite writers. The rave reviews for Achebe's most famous novel have somewhat dwarfed his other novels such as No Longer at Ease (1960), Arrow of God (1964), A Man of the People (1966) and Anthills of the Savannah (1987). Achebe won the Man Booker Prize for his lifetime achievement in fiction writing, beating a formidable shortlist that included Philip Roth, Salman Rushdie, V.S. Naipaul, Ian McEwan etc. He equally won, as the first African, the American National Arts Club Medal of Honour for Literature in November 2007.
Things Fall Apart has earned its uncommon distinction as a modern classic and was in 1992 adopted into the esteemed Everyman's Library of world classics. The Igbo world of the late 19th and early 20th centuries which Achebe limned in Things Fall Apart has become the global picture of Africa writ large. At the turn of the 20th century the book was voted as Africa's "novel of the century". Achebe has in the book given the world a new English language which paradoxically portrays African life without facetiousness or affectation. He lays bare the brute masculinity of the age without bending the knee to latter-day political correctness or gender balance. The truth happens to be Achebe's sublime weapon in telling the immortal African story.
It is remarkable that Achebe worked beyond the African past by depicting the corruption that is ravaging Nigeria and indeed all Africa in his second novel No Longer At Ease. He delves into where angels fear to tread, tackling the ignoble Osu Caste system. His landmark Arrow of God can be likened to the tensions bedeviling the six geo-political zones of Nigeria in the manner the six villages of Umuaro met with tragedy. The shame of Nigerian partisan politics has its best illustration in literature in Achebe's A Man of the People which predicted the advent of coups and counter-coups. Achebe extends his grand discourse of life in his assessment of the segments of struggle in his last novel Anthills of the Savannah.
The issue is always raised that Achebe never won the Nobel Prize for Literature. Well, the following writers who were still writing after the Nobel had been bequeathed did
not win the prize: Tolstoy, Chekhov, Ibsen, Conrad, Twain, Brecht etc. Then these are the names of the so-called writers who won the Nobel Prize: Carducci, Eucken, Heidenstam, Reymont, Karlfeldt, Laxness etc. In short, the Nobel Prize does not the great writer make.
Chinua Achebe belongs with the gods. He is indeed immortal.                                                                •Uzoatu, contributing editor of USAfricaonline.com and CLASSmagazine (Houston) is based in Lagos Nigeria. A poet and author was the 1989 Distinguished Visitor at the Graduate School of Journalism, University of Western Ontario, Canada and was nominated for the Caine Prize for African Writing in 2008 for his short story "Cemetery of Life" published in Wasafiri magazine, London.
WHY I CELEBRATE THE LIFE AND WORKS OF NELSON MANDELA. By Chido Nwangwu  https://usafricaonline.com/2010/07/15/mandela-why-i-celebrate-his-life-works-by-chido-nwangwu/
Nigeria's Federal Republic of Insecurity. By Chido Nwangwu, Publisher of USAfrica, USAfricaonline.com and the Nigeria360 e-group. https://usafricaonline.com/2011/12/17/nigeria-federal-republic-of-insecurity-by-chido-nwangwu/ : IF any of the Nigerian President's 100 advisers has the polite courage for the extraordinary task of reminding His Excellency of his foremost, sworn, constitutional obligation to the national interest about security and safety of Nigerians and all who sojourn in Nigeria, please whisper clearly to Mr. President that I said, respectfully: Nigerians, at home and abroad, are still concerned and afraid for living in what I call Nigeria's Federal Republic of Insecurity. FULL text of commentary at USAfricaonline.com https://usafricaonline.com/2011/12/17/nigeria-federal-republic-of-insecurity-by-chido-nwangwu/
USAfrica: Awolowo's Starvation Policy against Biafrans and the Igbo requires apology not attacks on Achebe. By Francis Adewale. 
Obama's Africa agenda, our business and democracy. By Chido Nwangwu, Publisher of USAfricaonline.com and CLASS magazine and The Black Business Journal
USAfrica: As Egypt's corrupter-in-chief Mubarak slides into history's dustbin.  By Chido Nwangwu. https://usafricaonline.com/2011/01/30/chido-nwangwu-as-egypt-corrupter-in-chief-mubarak-slides-into-historys-dustbin-egyptians-not-waiting-for-obama-and-united-nations/
Long Live, CHINUA ACHEBE! The Eagle on the iroko.                                                                                       By Chido Nwangwu, moderator of the Achebe Colloquium (Governance, Security, and Peace in Africa) December 7-8, 2012 at Brown University, is the Publisher of USAfrica and first African-owned, U.S-based newspaper published on the internet USAfricaonline.com
Africa's most acclaimed and fluent writer of the English Language, the most translated writer of Black heritage in the world, broadcaster extraordinaire, social conscience of millions, cultural 
custodian and elevator, chronicler and essayist, goodwill ambassador and man of progressive rock-ribbed principles, the Eagle on the Iroko, Ugo n'abo Professor Chinua Achebe,joined his ancestors a few hours ago, at the age of 82, in a peaceful and graceful transition in the warm company of his family.
Reasonably, Achebe's message has been neither dimmed nor dulled by time and clime. He's our pathfinder, the intellectual godfather of millions of Africans and lovers of the fine art of good writing. Achebe's cultural contexts are, at once, pan-African, globalist and local; hence, his literary contextualizations soar beyond the confines of Umuofia and any Igbo or Nigerian setting of his creative imagination or historical recall.
His globalist underpinnings and outlook are truly reflective of the true essence of his/our Igbo world-view, his Igbo upbringing and disposition. Igbos and Jews share (with a few other other cultures) this pan-global disposition to issues of art, life, commerce, juridical pursuits, and quest to be republicanist in terms of the vitality of the individual/self. 
In Achebe's works, the centrality of Chi (God) attains an additional clarity in the Igbo cosmology… it is a world which prefers a quasi-capitalistic business attitude while taking due cognizance of the usefulness of the whole, the community.
I've studied, lived and tried to better understand, essentially, the rigor and towering moral certainties which Achebe have employed in most of his works and his world. I know, among other reasons, because I share the same Igbo ancestry with him.
Permit me to attempt a brief sentence, with that Achebean simplicty and clarity. Here, folks, what the world has known since 1958: Achebe is good! Eagle on the Iroko, may your Lineage endure! There has never been one like you! Ugo n'abo, chukwu gozie gi oo!
FULL text of this tribute-commentary at USAfricaonline.com click link https://usafricaonline.com/2013/03/22/long-live-chinua-achebe-by-chido-nwangwu/
——
Mandela, others send tributes mourning Achebe
Special to USAfrica multimedia networks, and CLASSmagazine, Houston.                                                                 @Twitter.com/Chido247, Facebook.com/USAfricaChido n Facebook.com/USAfrica247
The death of the grand-father of modern African literature Prof. Chinua Achebe is drawing several messages from some of the world's leaders, Nigeria's president, his friends, contemporaries and writers.

A statement from the Nelson Mandela Foundation in South Africa has been sent to the family of the late renowned writer Chinua Achebe. It conveyed, on behalf of the Chairperson, Board of Trustees and staff of the Nelson Mandela Centre of Memory, "our condolences to the family of Prof. Chinua Achebe, a great African writer and thinker, who passed away on 21 March 2013 at the age of 82."
Nelson Mandela, a friend of Achebe's and an avid reader of his works, notably once referred to Prof. Achebe as a writer "in whose company the prison walls fell down" — a reference to Mandela's 27 years in apartheid South Africa jail.
Both men are known for their principled positions on issues of justice, opposition to bigotry, discrimination and commitment to fairness to all persons and support for progressive pan Africanism.                                                                                                                               By Chido Nwangwu, moderator of the Achebe Colloquium (Governance, Security, and Peace in Africa) December 7-8, 2012 at Brown University, is the Publisher of USAfrica and first African-owned, U.S-based newspaper published on the internet USAfricaonline.com
———
Eight lessons of the 1994 Rwanda Genocide. By Chido Nwangwu, Publisher of USAfrica multimedia networks, Houston. https://usafricaonline.com/2009/11/01/chido-8lessons-rwanda-genocide/
——
U.S says it will investigate Zimbabwe presidential election violence; MDC disputes result; winner acknowledges there were "challenges"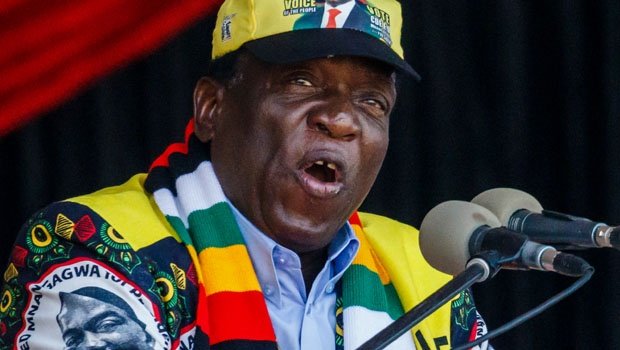 Special to USAfricaonline.com
The MDC Alliance led by 40-year-old Nelson Chamisa is disputing the outcome of the polls alleging that they were rigged to the point of having more votes than registered voters.
While the winner, ZANU PF leader and incumbent president, Emmerson Mnangagwa, 75, acknowledged that there were "challenges" he insisted the polls were free and fair.
The US Department of State said Zimbabwe's 30 July elections presented the country with a historic chance to move beyond the political and economic crises of the past and toward profound democratic change.
"Unfortunately, Zimbabwe's success in delivering an election day that was peaceful, and open to international observers, was subsequently marred by violence and a disproportionate use of deadly force against protestors by the security forces," the department's spokesperson Heather Nauert said in a statement.
Six people were shot dead on Wednesday by soldiers and many others were injured. A seventh person is reported to have succumbed to gunshot wounds on Friday at a hospital in Chitungwiza.
The US said it welcomes the commitment by Zimbabwe Electoral Commission (ZEC) to release comprehensive election results in a form that provides full transparency. ZEC maintains that the election results were an accurate reflection of the voters' will.
Former colonial master, Britain, also remained concerned about the developments.
"The UK remains deeply concerned by the violence following the elections and the disproportionate response from the security forces," said UK Minister of State for Africa, Harriett Baldwin.
She, however, urged electoral stakeholders to work together to ensure calm.
"While polling day passed off peacefully, a number of concerns have been raised by observer missions, particularly about the pre-election environment, the role of State media, and the use of State resources. There is much to be done to build confidence in Zimbabwe's electoral process."
Baldwin urged that any appeals against the results or the process be handled swiftly and impartially.– African News Agency (ANA)
Zimbabwe's presidential election offers opportunity for post-Mugabe progress. By Wilf Mbanga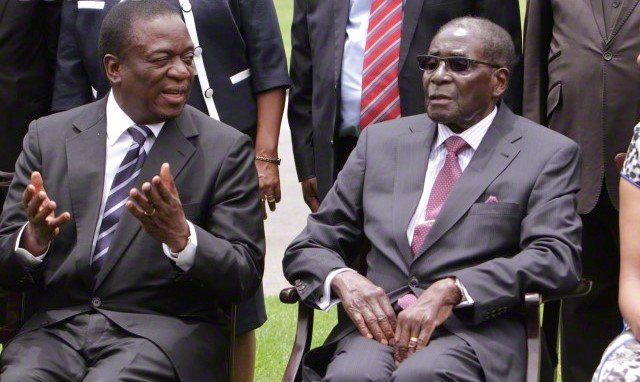 Today, Monday July 30, 2018, Zimbabweans [went] to the polls to elect Robert Mugabe's successor. For pretty much the average life expectancy of many Zimbabweans, one man has ruled the country with an iron fist. Eight elections were held during his rule – and every time, that fist ensured victory for Mugabe.
The current president, Emmerson Mnangagwa, 75, the man who finally ousted Mugabe in a bloodless coup last November, has also crushed his enemies ruthlessly in the past – but his iron fist lies within a well-padded velvet glove.
Mnangagwa goes head to head at the polls with Nelson Chamisa, 40, who took over as leader of the opposition Movement for Democratic Change (MDC) after Morgan Tsvangirai died earlier this year.
Whoever wins, this election heralds a new dawn for Zimbabwe. Mugabe has gone. Things will never be the same again. Certainly, Mnangagwa brings a lot of baggage from the Mugabe era – having been the former president's righthand man.
But he is different in many significant ways – today, Mugabe even urged voters to turn their backs on his leadership, and went so far as to wish Chamisa well. Most importantly, Mnangagwa understands business and is determined to resuscitate Zimbabwe's moribund economy and give the people what they so desperately want and need – jobs.
He is primarily a soldier, having left Zimbabwe as a teenager in the early 1960s for military training in China. He has fashioned himself after the former communist leader Deng Xiaoping, who modernised China and laid the foundations for the economic powerhouse it has become, while maintaining a strictly authoritarian regime.
Deng abandoned many orthodox communist doctrines to incorporate elements of the free-enterprise system. Mnangagwa seems determined to do the same for Zimbabwe. He is a wealthy man in his own right, having run Zanu-PF's and his own businesses since the early 1980s. He has been mentioned in a UN report on the plundering of mining and logging resources in the Democratic Republic of the Congo together with General Sibusiso Moyo, who is now the foreign affairs minister.
Over the eight months since he took the reins from Mugabe, Mnangagwa has given clear signals of a clean break with the past – actively courting the west, preaching and practising peace instead of violence, eschewing corruption, meeting business leaders and white farmers, and generally projecting himself as a reformist. He has met personally the many business missions that have visited the country this year, and has promised to get rid of the cumbersome bureaucracy that currently stifles new investment. He has suspended Mugabe's populist indigenisation act, which required foreigners to cede 51% of their shares to locals (ZANU-PF, of course) in all sectors except gold and diamond mining. He has even made it his election slogan – with party supporters everywhere sporting T-shirts proclaiming "Zimbabwe is open for business".
While Mugabe was a consummate manipulator, skilfully playing people off against each other and weaving a complex web of patronage, Mnangagwa is a much more of a strategist. He will be prepared to make tough decisions that could ultimately benefit the economy. He has certainly been more successful in attracting foreign investment in the short time he has been in power than Mugabe was in decades of berating the west.
The MDC's Chamisa is just as pro-business as Mnangagwa, and to his credit has surrounded himself with several capable technocrats. There is no whiff of corruption about him and he has been drawing massive crowds in many rural areas which, under Mugabe, were no-go areas for his party. And of course the MDC's democratic and human rights credentials are well established – while those of Zanu-PF are a constant cause for concern.
Should Chamisa win the election, there is no doubt that the world would welcome Zimbabwe back into the fold with open arms. But Mnangagwa is smart enough to realise that international recognition of his government can only come if this election is acknowledged as free and fair by the global community. While Britain has been unswervingly supportive of the post-Mugabe regime, the US has reserved judgment – recently renewing its sanctions on Zanu-PF leaders and companies, but promising to lift them once credible elections have taken place.
And there's the rub.
Many believe it is impossible for the Zimbabwe Electoral Commission to run a free and fair poll. It is accused of rigging every election since it was established in 2004; it is still staffed largely by the military and Zanu-PF loyalists; and it has shown shameful bias towards the ruling party in recent months. For example, the law says the ballot paper should be in alphabetical order, which places Chamisa second on the 23-person list. The commission cleverly formatted the paper into two lop-sided columns, in order to place Mnangagwa at the very top of column two.
So this election could bring three possible results: if Mnangagwa wins, the MDC already has enough ammunition against the electoral commission to cry foul.
If Chamisa wins convincingly, it will be a new dawn indeed – but the military might not
accept this, as the Generals have already invested a lot in Mnangagwa.
But if there is no clear winner, the most sensible way forward would be for the two protagonists to agree to a marriage of convenience – otherwise known as a government of national unity.
• Wilf Mbanga, once falsely classified by Mugabe's government as 'enemy of the people', is the founder, editor and publisher of The Zimbabwean weekly, published in the UK and Johannesburg
USAfrica: "Resign! Get out of office!" – Bishop Oyedepo tells Nigeria's President Buhari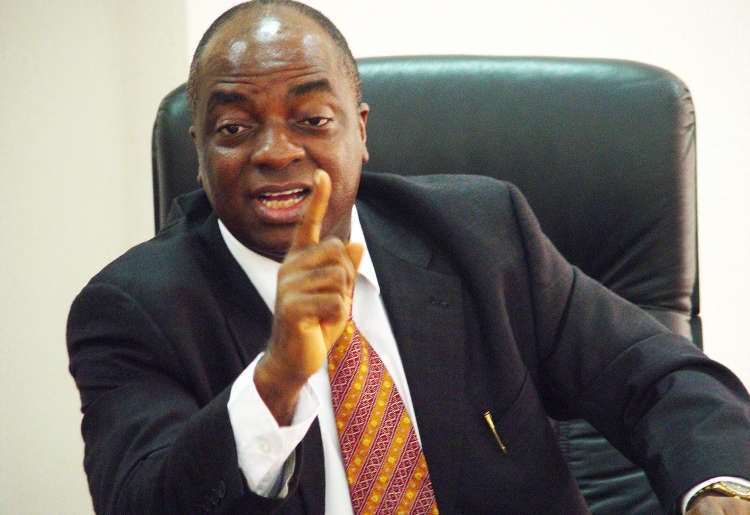 The founder of the Living Faith Church Worldwide, aka Winners' Chapel, Bishop David Oyedepo, has called on Nigeria's President Muhammadu Buhari, a retired army General, to resign due to what he considers to be the continuing failure of Buhari to stop  the incessant killings by militant Fulani herdsmen.
Oyedepo who spoke on the theme, "Enough is enough" recalled that "When I was talking in 2015, people were saying my own was too much, now everybody can see what's happening," he said. "What has moved forward in anybody's life? You don't know it's war. Why are they attacking the Christian communities? Why has nobody been arrested? I can tell you this, the authorities and the powers that be are behind them."
"We must wake up and push this evil back. Not one of those so-called herdsmen – they are jihadists – has been brought to book till date. Herdsmen don't shoot; they have been here all along. They are just taking cover under the herdsmen to assault innocent citizens. They wake up in the night and slice innocent children to pieces. Yet, you have a government in place. What!
"The most honourable thing for any non-performing leader to do is to resign. The most honourable thing is to resign. That's my own for Mr President. Resign! Get out of office! Even our Islamic friends in the North are calling on him to resign. Because that's the noblest thing to do. Or are we going to look at one system destroy a whole nation?"