USAfricaBUSINESS: Dr. Prince Nwaorgu on why he relocated from Dallas to Nigeria to set up businesses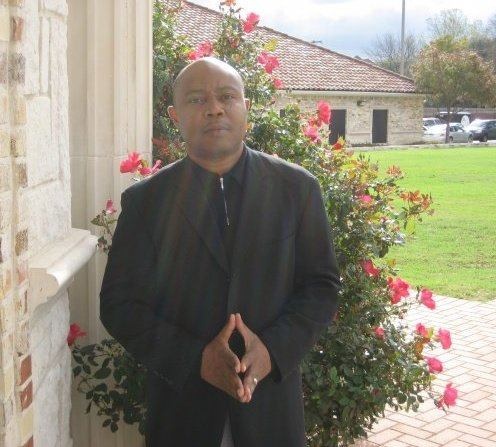 USAfrica BUSINESS Profile: Dr. PRINCE NWAORGU, pharmacist, CEO of D'Emporia mini-mall and NaijaBucks on "WHY I LEFT DALLAS TO SET UP BUSINESSES IN NIGERIA…."
Q&A by Dr. Chido Nwangwu, Founder & Publisher, USAfrica multimedia networks (Houston), USAfricaonline.com & CLASSmagazine  
Special to USAfricaonline.com, CLASSmagazine,  and USAfrica multimedia networks, Houston. Follow USAfrica at Facebook.com/USAfricaChido , Facebook.com/USAfrica247 and Twitter.com/Chido247
USAfrica/CLASSmagazine/Chido: Tell us about your mini-mall project.
Dr. Prince Nwaorgu: Our name "D'Emporia" is short for Du Prince Emporia which is a subsidiary of Du Prince Health Systems, Ltd.; a limited liability company founded by Dr. Prince Nwaorgu in 2011.
D'Emporia is an American-Style mini-mall located inside Magodo GRA Phase 2, Shangisha, Lagos, Nigeria.  This "one-stop shop" Mall offers the following: Pharmacy, Supermarket, Celebration Palace (similar to an American Chuck-E-Cheese), Yogurt In Love (an American non-fat yogurt franchise), Naija*Bucks (a Nigerian version of Starbucks ), Boutique, a high-end Restaurant, Courtyard Cafe featuring a big carousel and a 5D Movie theater.
D'Emporia offers an amazing food and fun place for all that seek a unique, customer-service-oriented environment for shopping, relaxing and family entertainment.
What inspired you to undertake this project in Lagos, from far-away Dallas?
 It's true that Lagos is a major economic center in Nigeria, but what inspired me to undertake this project is more than a place; it's about my love for my country and the desire to do my part as a a patriotic citizen of Nigeria.  For years, like most, I have been critical of everything wrong with Nigeria without doing
anything to effect the change we all seek.  In order to get off the sidelines and become a change agent, I thought it necessary to relocate back home and help create job opportunities for our youth who are graduating in record numbers without any job prospects. D'Emporia @ Magodo is hiring 60 new employees and there's a plan in place to open more similar mini-malls in major Nigerian cities.
What should the average Nigerian need to know about what you offer? 
I do not believe there is an average Nigerian when it comes to our individual desires for a safe and authentic product; which D'Emporia guarantees to all our customers.  So to avoid selling fake products, D'Emporia procures all its products from the United States and Europe only. From our beautiful and clean store environment to our impeccably personalized customer service, D'Emporia exposes our customers to a shopping experience like no other.
What are your key achievements and challenges to date?
[Chuckling] The word achievement is an elusive one right now. However, opening this first location is a major step in that achievement direction.  Personally, I have opened and operated two successful multi-million dollar pharmacies in the U.S. Prior to that, I managed 25 pharmacies for a Fortune 500 company.  In 1992, I established Du Prince International which was a major procurement company responsible for supplying the then Nigerian military government with military man packs and IWL satellite phones.  But none of these accomplishments have been easy.  My biggest challenge was literally transplanting my wife and I from the United States to Nigeria.  It wasn't easy, I must confess. But it's doable and I encourage others to take a chance.
What do you do, professionally; and tell us about your leadership style and hopes?
I am a clinical pharmacist, with a doctor of pharmacy degree.  My leadership style involves motivating and empowering employees. My hope is that these employees will one day start their own businesses and our country will be better for it.
Any role models?
Yes.  I have many role models. One of them is the former governor of Cross River State, Donald Duke.  He [the Governor] taught me, through his own personal life story, that my star will shine the brightest in Nigerian skies than anywhere else. President Obama taught me that "we are the ones we are waiting for." And the Lagos State Governor, Gov. Fashola proved to me that good governance is alive and possible in Nigeria.

I will like to say to anyone who believes that it will take a "Revolution" to change our country, that the Revolution has already begun. Many of the people who have relocated back to Nigeria are gradually effecting change in their businesses and communities and consequently revolutionizing the way some of our people see or do things. Yes, this is not a revolution of pitch forks and blood, but of sacrifice and patriotism.
Thank you and congratulations. © USAfrica/ChidoNwangwu, August 2014
• This exclusive feature will also appear in the August-September 2014 print special edition of USAfrica CLASSmagazine.
#Achebe USAfrica Founder Dr. Chido Nwangwu gets award for his works on#ThingsFallApart author Chinua Achebe from ASA-USA Dallas. Chido is completing the book on Mandela & Achebe: Footprints of Greatness. by Chido Nwangwu ISBN 978-0-9893970-0-1. www.MandelaAchebeChido.com

VIDEO #CNN special #CHIBOK Girls n #BokoHaram Live intvw wt the Founder of USAfrica multimedia and public policy networks Chido Nwangwu. CNN anchors John Berman n Michaela Pereira.  
VIDEO of the CNN International broadcast/profile of USAfrica and CLASSmagazine Publisher Chido Nwangwu.   http://edition.cnn.com/video/#/video/international/2010/07/29/mpa.african.media.bk.a.cnn  
 ——-
 and friendship hold lessons for humanity and Africans, USAfrica Founder Chido Nwangwu takes a measure of their works and consequence to write that Mandela and Achebe have left "footprints of greatness."
He chronicles, movingly, his 1998 reporting from the Robben Island jail room in South Africa where Mandela was held for decades through his 20 years of being close to Achebe. He moderated the 2012 Achebe Colloquium at Brown University in Providence, Rhode Island.
"I'll forever remember having walked inside and peeped through that historic Mandela jail cell (where he was held for most of his 27 years in unjust imprisonment) at the dreaded Robben Island, on March 27, 1998, alongside then Editor-in-chief of TIME magazine and later news chief executive of the CNN, Walter Isaacson (and others) when President Bill Clinton made his first official trip to South Africa and came to Robben Island. Come to this island of scourge and you will understand, in part, the simple greatness and towering grace of Nelson Mandela", notes  Chido Nwangwu, award-winning writer, multimedia 

specialist and founder of USAfricaonline.com, the first African-owned U.S-based newspaper published on the internet, in his first book; he writes movingly from his 1998 reporting from South Africa on Mandela. 
http://www.mandelaachebechido.com/
  •Dr. Chido Nwangwu, moderator of the Achebe Colloquium (Governance, Security, and Peace in Africa) December 7-8, 2012 at Brown University in Rhode Island and former adviser on Africa business/issues to the Mayor of Houston, is the Founder & Publisher of Houston-based USAfrica multimedia networks since 1992, first African-owned, U.S-based newspaper published on the internet USAfricaonline.com; CLASSmagazine, AchebeBooks.com, the USAfrica-powered e-groups of AfricanChristians, Nigeria360 and the largest pictorial events megasite on the African diaspora www.PhotoWorks.TV . He was recently profiled by the CNN International for his pioneering works on multimedia/news/public policy projects for Africans and Americans. http://edition.cnn.com/video/#/video/international/2010/07/29/mpa.african.media.bk.a.cnn         e-mail: Chido247@Gmail.com wireless 1-832-45-CHIDO (24436).
IF any of the Nigerian President's 100 advisers has the polite courage for the extraordinary task of reminding His Excellency of his foremost, sworn, constitutional obligation to the national interest about security and safety of Nigerians and all who sojourn in Nigeria, please whisper clearly to Mr. President that I said, respectfully: Nigerians, at home and abroad, are still concerned and afraid for living in what I call Nigeria's Federal Republic of Insecurity. FULL text of commentary, exclusively, at USAfricaonline.com https://usafricaonline.com/2011/12/17/nigeria-federal-republic-of-insecurity-by-chido-nwangwu/
USAfrica: BOKO HARAM's latest killings sharpen divide for security team at Nigeria's presidency. By Chido Nwangwu
https://usafricaonline.com/2013/10/21/usafrica-boko-harams-latest-killings-sharpen-divide-for-security-team-at-nigerias-presidency-by-chido-nwangwu/
————————————
Dancing with "ghosts" of BOKO HARAM, President Jonathan, Sultan Abubakar and Nigeria's national security. By Dr. Chido Nwangwu
https://usafricaonline.com/2013/04/05/dancing-with-ghosts-of-boko-haram-president-jonathan-sultan-abubakar-and-nigerias-national-security-by-chido-nwangwu/
USAfrica: Buhari to debate Atiku, Moghalu on January 19; rising Sowore not listed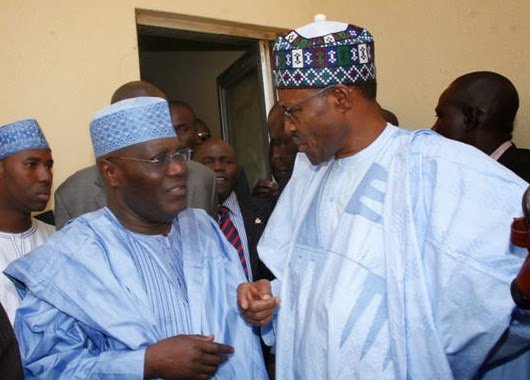 As the countdown to the February 2019 presidential elections in Africa's most populated country continues, Nigerian Elections Debate Group (NEDG) and the Broadcasting Organisations of Nigeria (BON) have announced the "names of political parties" that they have pre-qualified to participate in the 2019 vice presidential and presidential debates.
The Executive Secretary of the NEDG, Eddie Emesiri, listed the parties as the following: Allied Congress Party of Nigeria (ACPN), Alliance for New Nigeria (ANN), All Progressives Congress (APC), Peoples Democratic Party (PDP) and Young Progressives Party (YPP).
The Presidential debate will hold on Saturday, January 19, 2019 while the VP debate will be in Abuja on Friday, December 14, 2018.
President Buhari, a retired army general who does not warm up to contrary even if helpful views, USAfrica notes, will have the opportunity of counterpoint exchanges with his 2015 former ally Atiku Abubakar, and especially from the  former deputy Governor of Nigeria's Central Bank Prof. Kingsley Moghalu. 
Significantly, the debate excludes Omoyele Sowore, the activist-journalist and young candidate who is among the top canvassers and most travelled candidates (inside and outside Nigeria) in search of votes. By Chido Nwangwu, Founder & Publisher of USAfrica [Houston] and USAfricaonline.com
https://usafricaonline.com/2018/05/19/usafrica-why-saharareporters-sowores-disrupt-the-nigerian-system-message-is-gaining-momentum-by-chido-nwangwu/
Global Terrorism Index ranks Nigeria, Somalia and Egypt among the worst hit.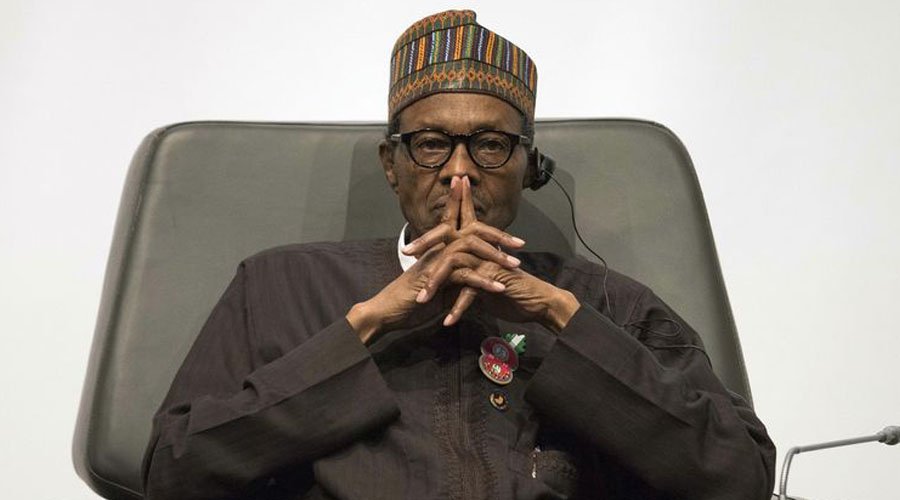 The Global Terrorism Index for 2018 has been released by the Institute for Economics and Peace, which recorded 3 African countries of Nigeria, Somalia and Egypt among the worst hit. Iraq's almost daily blasts placed it at the top, followed by Afghanistan, Nigeria, Syria, and Pakistan.
The GTI found that "the global impact from terrorism is on the decline, it also shows that terrorism is still widespread, and even getting worse in some regions."
The United States is at number 20.
The Index ranked 138 countries based on the severity of terror attacks throughout 2017, and found that "The total number of deaths fell by 27 percent between 2016 and 2017, with the largest falls occurring in Iraq and Syria. The overall trend of a decline in the number of deaths caused by acts of terror reflects the increased emphasis placed on countering terrorism around the world since the surge in violence in 2013."
"In the Maghreb and Sahel regions of Northern Africa, there has been a resurgence of terrorist activity in the past two years, most notably of al-Qa'ida. As of March 2018 there were more than 9,000 members of terrorist groups active in the region, mostly concentrated in Libya and Algeria," it noted.
The GTI assessed the total global economic impact of terrorism at almost $52 billion.
USAfricaonline.com notes that the attacks by Nigeria's Boko Haram and its affiliates mainly in the north east and exponential rise in the violence unleashed by the Fulani herdsmen negatively affected the country. By Chido Nwangwu @Chido247
Nigerian army posts Trump video to justify shooting muslim Shiites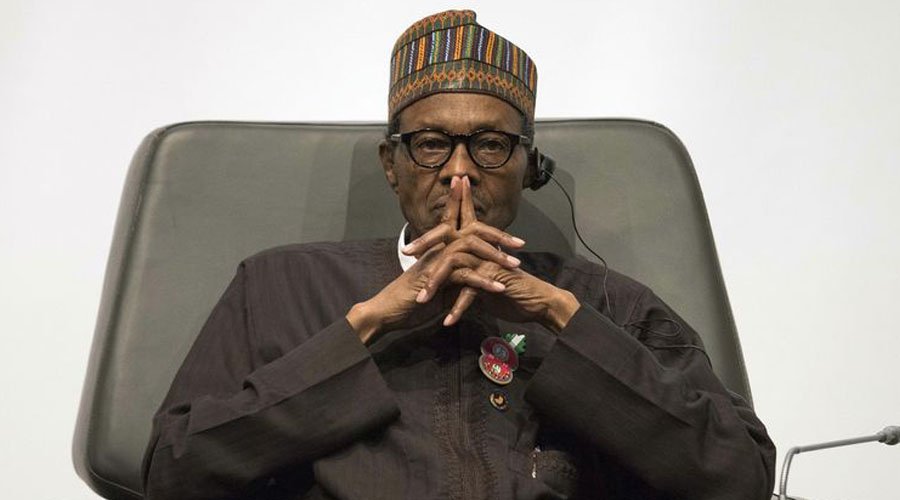 Nigeria's army (has) posted a video of US President Donald Trump saying soldiers would shoot migrants throwing stones to justify opening fire on a Shiite group (last) week.
In the video, Trump warns that soldiers deployed to the Mexican border could shoot Central American migrants who throw stones at them while attempting to cross illegally.
"We're not going to put up with that. They want to throw rocks at our military, our military fights back," said Trump in remarks made on Thursday.
"I told them (troops) consider it (a rock) a rifle. When they throw rocks like they did at the Mexican military and police, I say consider it a rifle."
Nigeria's defence spokesman John Agim told AFP that the army posted the video in response to criticism that its security forces had acted unlawfully.
The Islamic Movement of Nigeria (IMN) said 49 of its members were killed after the army and police fired live bullets at crowds who marched near and in the capital Abuja. The army's official death toll was six.
Amnesty International said Wednesday it had "strong evidence" that police and soldiers used automatic weapons against IMN members and killed about 45 people in an "unconscionable use of deadly force by soldiers and police".
The United States embassy in Nigeria said Thursday it was "concerned" and called for an investigation.
"The video was posted in reaction to the Amnesty International report accusing the army of using weapons against pacifist Shiite protesters…. Not only did they use stones but they were carrying petrol bombs, machetes and knives, so yes, we consider them as being armed," said Agim.
"We intervened only because the IMN members are trying to harm our people, they are always meeting us…at security check points and trying to provoke us, they even burned a police vehicle."
Nigeria, Africa's largest economy, is almost evenly split between a mostly Muslim north — which is predominantly Sunni — and a largely Christian south.
Experts have warned the government that a heavy-handed response to the group risks sparking conflict in a volatile region where poverty is widespread.
IMN leader Ibrahim Zakzaky has been in custody since 2015, when an army crackdown killed 300 of his supporters who were buried in mass graves, according to rights groups.
Zakzaky is facing a culpable homicide charge in connection with the 2015 violence. He remains in jail despite a court order granting him bail.
On Thursday, 120 of 400 IMN members arrested by police on Monday were  charged with "rioting, disturbance of public peace and causing hurt," said a court official in Abuja on Friday.
According to court documents seen by AFP, the IMN members had been ordered to disperse but they "refused and started throwing stones at the police officers and other members of the public and thereby caused them bodily harm".
All the suspects pleaded not guilty and were granted bail with the court hearing to resume on December 5.