USAfrica: Buhari warns Nigerians "to question our collective existence as a nation… is a step too far"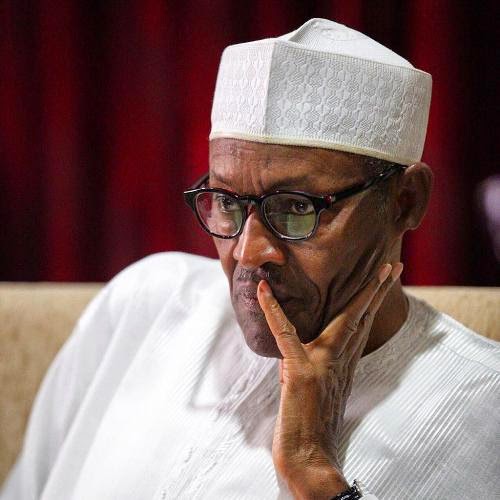 By Nigeria's President MUHAMMADU BUHARI, on August 21, 2017

Special to USAfrica (Houston) • @USAfricaLIVE  •  @Chido247

My dear citizens, I am very grateful to God and to all Nigerians for their prayers. I am pleased to be back on home soil among my brothers and sisters.

In the course of my stay in the United Kingdom, I have been kept in daily touch with events at home. Nigerians are robust and lively in discussing their affairs, but I was distressed to notice that some of the comments, especially in the social media, have crossed our national red lines by daring to question our collective existence as a nation. This is a step too far.

In 2003 after I joined partisan politics, the late Chief Emeka Ojukwu came and stayed as my guest in my home town Daura. Over two days, we discussed in great depth till late into the night and analysed the problems of Nigeria. We both came to the conclusion that the country must remain one and united.

Nigeria's unity is settled and not negotiable. We shall not allow irresponsible elements to start trouble, and when things get bad they run away and saddle others with the responsibility of bringing back order, if necessary with their blood.

Every Nigerian has the right to live and pursue his business anywhere in Nigeria without let or hindrance.

I believe the very vast majority of Nigerians share this view.

This is not to deny that there are legitimate concerns. Every group has a grievance. But the beauty and attraction of a federation is that it allows different groups to air their grievances and work out a mode of co-existence.

The National Assembly and the National Council of State are the legitimate and appropriate bodies for national discourse.

The national consensus is that, it is better to live together than to live apart.

Furthermore, I am charging the security agencies not to let the successes achieved in the last 18 months be a sign to relax.

Terrorists and criminals must be fought and destroyed relentlessly so that the majority of us can live in peace and safety.

Therefore, we are going to reinforce and reinvigorate the fight not only against elements of Boko Haram, which are attempting a new series of attacks on soft targets, but also kidnappings, farmers versus herdsmen clashes, in addition to ethnic violence fuelled by political mischief makers. We shall tackle them all.

Finally, dear Nigerians, our collective interest now is to eschew petty differences and come together to face common challenges of economic security, political evolution and integration, as well as lasting peace among all Nigerians.

I remain resolutely committed to ensuring that these goals are achieved and maintained. I am so glad to be home.

Thank you; and may God bless our dear nation.
FIRESTORM: Trump's false tweet on "South Africa land and farm seizures and expropriations and the large scale killing of farmers"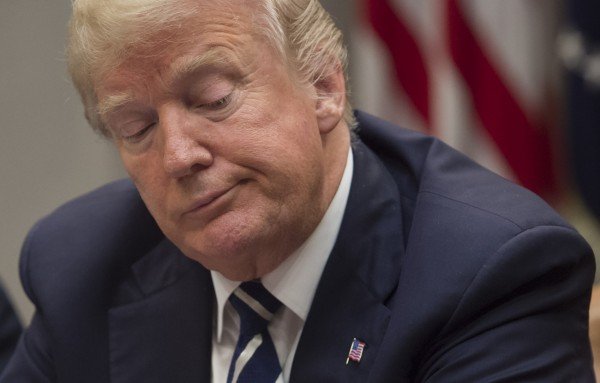 JOHANNESBURG: South Africa accused US President Donald Trump of fuelling racial tensions on Thursday (Aug 23) after he said farmers were being forced off their land and many of them killed.
Trump's tweet touched on the overwhelmingly white ownership of farmland in South Africa – one of the most sensitive issues in the country's post-apartheid history.
The foreign ministry said in a statement it would meet officials at the US embassy to challenge the "unfortunate comments", which were "based on false information".
Foreign Minister Lindiwe Sisulu would also speak directly with her American opposite number, Secretary of State Mike Pompeo, it added.
Trump wrote overnight: "I have asked Secretary of State … Pompeo to closely study the South Africa land and farm seizures and expropriations and the large scale killing of farmers."
His tweet apparently followed a segment on conservative Fox News about [an alleged] plan to change the constitution to speed up expropriation of land without compensation to redress racial imbalances in land ownership.
"'South African Government is now seizing land from white farmers'," said Trump's post, which tagged the show's host, Tucker Carlson, as well as the channel.
In the clip, Carlson painted an apocalyptic picture of the situation accompanied by on-screen graphics warning of the "threat of violence and economic collapse".
President Cyril Ramaphosa, who faces elections in 2019, has claimed expropriating farms without
compensating their owners would "undo a grave historical injustice" against the black majority during colonialism and the apartheid era.
Even though apartheid ended in 1994, the white community that makes up eight per cent of the population "possess 72 per cent of farms" compared to "only four per cent" in the hands of black people who make up four-fifths of the population, Ramaphosa said.
The stark inequality stems from purchases and seizures during the colonial era that were then enshrined in law during apartheid.
But plans to change the constitution have yet to be approved by parliament, and there is a vigorous debate in South Africa about how land redistribution would work – and whether seizures could be economically damaging as they were in post-independence Zimbabwe.
Mmusi Maimane, the leader of the main opposition Democratic Alliance party which opposes forced expropriation but backs land reform, said "fear mongering by international leaders adds no value".
"The injustices of land dispossession in South Africa can be addressed by our constitution in its current form. We must ensure ownership of land for all South Africans," he tweeted.
Later on Thursday, US State Department spokeswoman Heather Nauert called for "a peaceful and transparent public debate".
However she added that on "the expropriation of land without compensation, our position is that that would risk sending South Africa down the wrong path".
Earlier this year, Australian Immigration Minister Peter Dutton sparked a diplomatic row after he said that Canberra should give "special attention" to white South African farmers seeking asylum.
The level of violence against farmers and farm workers is hotly contested but the police's latest figures show there were 74 farm murders in 2016-17, according to the Africa Check fact-checking site.
South Africa's leading farming lobby group AgriSA on Thursday praised the government's "commitment to agriculture".
"As a country it's important that we find solutions together – we did this pre-1994 and we can do it again," AgriSA chief executive Omri van Zyl told the SABC broadcaster.
Van Zyl was speaking at a conference on the land issue also attended by Deputy President David Mabuza who warned against "spreading falsehoods".
"We would like to discourage those who are using this sensitive and emotive issue of land to divide us," he said.
But Kallie Kriel, chief executive of AfriForum – a group that advocates for its largely white membership – welcomed Trump's intervention and attacked Ramaphosa for pressing ahead with the policy.
"We need to get international support to put pressure on the South African government to hopefully make them re-visit their stance," he told AFP.
Kriel added that Trump could suspend South Africa from the African Growth and Opportunity Act trade programme if property rights were not respected.
"The US has a lot of power," he said.
South Africa's rand currency dropped as much as 1.9 per cent against the US dollar following Trump's tweet, according to the Bloomberg news agency, ending four days of gains against the greenback.
Julius Malema, the leader of the radical opposition Economic Freedom Fighters party, called Trump a "pathological liar" and told him to "stay out of South Africa's domestic affairs". ref AFP
USAfrica: Danger ahead as Nigeria face population explosion without plan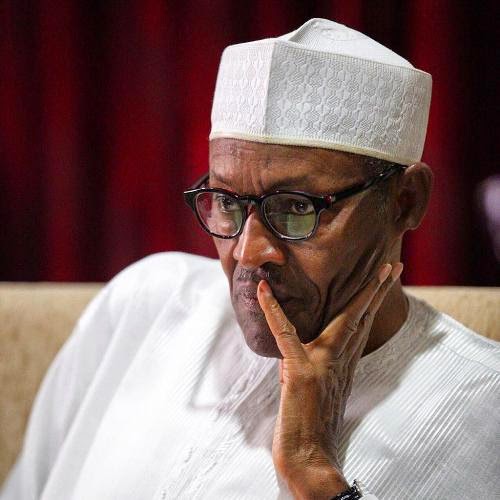 By the Council on Foreign Relations
Special to USAfrica [Houston] • USAfricaonline.com
At a population conference in New York, Chairman of the National Population Commission (NPC) Eze Duruiheoma estimated that the current population of Nigeria is 198 million, and that the population living in urban areas has been growing 6.5 percent annually over the past fifty years. He cites that World Population Prospects prediction that by 2050, Nigeria will displace the United States as the third most populous country in the world after China and India. He also noted the 2014 World Urbanization Prospects prediction that by 2050, 77 percent of Nigeria's population will be urban. The NPC chairman also looked at the number of internally displaced Nigerians. With respect to the Boko Haram insurrection in the northeast, Duruiheoma estimated that the number of internally displaced is 1.76 million, which is lower than other estimates, some of which can be as high as 2.5 million.
Nigerians know they are by far the most populous country in Africa, and they are proud of it. Estimates of the size of the country's population range from the World Bank's 186 million to 205 million by UN agencies. An accurate census is difficult in Nigeria in part because of infrastructure shortcomings. In the past, too, census results have also fueled ethnic and religious conflicts exploited by political figures. Nevertheless, in 2017 the director general of the NPC raised the possibility of a census in 2018. Given the practical and political difficulties and with the prospect of national elections in 2019, that timeframe seems overly optimistic. In the meantime, it is necessary to fall back on careful estimates.
Duruiheoma pointed out in New York that Nigeria's urban population growth has not been accompanied by a "commensurate increase in social amenities and infrastructure." More generally, economic growth has not kept up with population growth. Hence, the enormous slums outside city centers.
In effect, Nigeria has no population policy that would limit births, and Nigerians have traditionally valued large families. Yet the country's rapid population growth, especially in urban areas, poses difficult economic, social, and public health challenges. A huge, rapidly growing population is not necessarily a source of national strength.
USAfrica: Trump warns Buhari on "christians are being murdered, killed in Nigeria… we can't allow that to happen"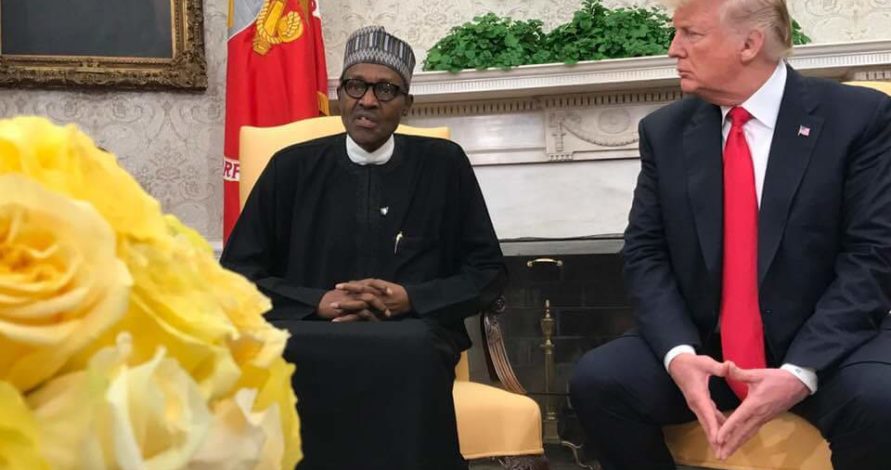 Trump warns Buhari on "christians who are being murdered, killed in Nigeria… we can't allow that to happen."
U.S President Donald J. Trump, this afternoon Monday April 30, 2018 at the White House, told visiting Nigerian President Muhammadu Buhari that his government is not only monitoring but outraged by  "very serious problems with christians who are being murdered, killed in Nigeria."

The transcription of Trump's statement by USAfricaonline.com reads:

"We've had very serious problems with christians who are being murdered, killed in Nigeria. We're going to be working on that problem; and working on that problem very, very hard… because we can't allow that to happen."

Buhari, a retired army General and dictator/ruler (1984-1986), attempted to minimize those issues when he claimed, contrary to video evidence and eyewitness accounts, that the "farmers and herdsmen" only carry stick and machete; not AK-47s and other deadly weapons. Across the social media, Nigerians share pictures/videos of them brandishing weapons.

Obama administration and Buhari's started a deal for Nigeria to purchase up to 12 Embraer A-29 Super Tucano aircraft with sophisticated targeting gear for almost $600 million.

By Chido Nwangwu, Founder & Publisher of USAfrica [Houston], USAfricaonline.com and author of the 2018 book titled MLK, MANDELA & ACHEBE: Power, Leadership & Identity