Bitterness imprisons life; Love releases it….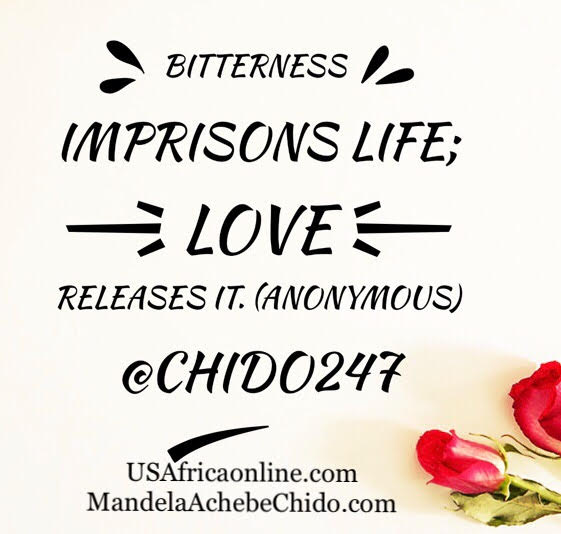 USAfrica: Chimamanda, Feminism and her Misrepresentation of Igbo Culture. By Nkem Ekeopara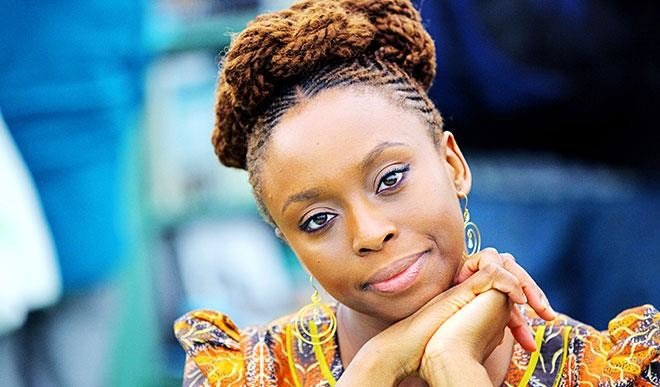 Chimamanda, Feminism and her Misrepresentation of Igbo Culture.         By Nkem Ekeopara
USAfrica [Houston] and USAfricaonline.com  @USAfricaLive
Increasingly, Chimamanda Ngozi Adichie is becoming more known for her far left feminism advocacy than her fiction writing. The writer of the critically acclaimed novel, Half of a Yellow Sun, and the winner of Orange Prize among other prizes is using the fame she has attained through writing to advance her feminism cause. Absolutely, there's nothing wrong with this except that she is now using it to manifest her extremely poor understanding of people's culture, including the culture of her own people, the Igbo of South-eastern Nigeria.
Still smarting out from the controversy she stirred in the interview she had with Mrs Hillary Clinton where she used the undiplomatic word 'upset' to describe her feeling about Mrs Clinton's twitter bio-data (where the superbly accomplished Hillary proudly listed Wife as a key part of who she is!), she quickly moved on to condemning the practice in Western societies where men open and close doors for ladies. For condemning this practice, which is an important aspect of chivalry, Adichie got a robust response from Dana Loesch. Dana Loesch is the National Rifle Association (NRA) spokesperson.
She told Adichie that she does not understand chivalry and that she should go back to her country and take up such causes like female genital mutilation (FGM) that is common in her country, Nigeria, rather than worrying about sexism in America. Some people have accused Loesch of racism. However, what I got from her response is a woman stepping out to defend an age long show of courtesy in her society. If in doing this she indirectly implied that Adichie is not part of that society so be it.
One had expected that after these two incidents that Adichie would become more circumspect in the pursuit of her extreme feminism cause. This expectation was dashed when one read a lot of Igbo people on social media strongly condemning her for denigrating Igbo culture. When I sought and understood what the issue was, I felt let down myself that Adichie could display that level of ignorance about Igbo culture.
The latest issue at stake is the rarely exercised culture [as in 1 out of 1million] where an Igbo woman "marries" another Igbo woman into her family for her husband; not for self. In Adichie's understanding, this could well be lesbianism at play. This is absurd. Was her assertion meant to portray the Igbo society as tolerant and sophisticated? Whatever was her intent, she got it wrong, very wrong this time. Sure, the Igbo are tolerant and sophisticated, but not in that aspect.
As someone who grew up in a traditional Igbo setting, I'm very familiar with the culture that Adichie sought to misrepresent. Unlike what Adichie claimed, the sole reason for contracting such marriages is for procreation. This practice arose due to Igbo people's obsession with male children and the way they respond to childlessness after marriage. The culture is and was never for the practice of lesbianism as she speculated during her talk as Keynote Speaker at the 7th Igbo Conference. This is the truth! And it's absolute. I know several instances, but I shall limit myself to two instances of varied circumstances.
The first one is a woman, who had eight beautiful daughters. Even though the couple were contented and expressed this by aptly naming their last daughter Obumnekegwamachi, which literally means it's not me that creates, tell God, the woman still hoped to have a male child. Unfortunately, the husband suddenly died. As the daughters grew up and got married off, it dawned on the woman that a day shall come when her household will be empty. So, she married a younger woman. Luckily, that woman had two male children for her. Those children are thriving in that family and relating well with their sisters, who are all married now. The thought of these two women sleeping together never sauntered into the mind of anyone in the community, because it's not who the Igbo are. Indeed, Adichie is the one who has awakened that ugly thought in me. And it's strange and very unreal to me. It's strange and very unreal not just to me, but also to many Igbo people judging from their reactions on social media.
The other instance of this sort of marriage I know about is where a woman was married for many years, without having any child for her husband. The woman who was very industrious went and married a younger woman for her husband. She did it for no other reason than procreation. And they were blessed with children.
Presently, this practice is waning in Igbo land. It's waning for three reasons.  First, the obsession for male children is decreasing. A lot of the Igbo people are beginning to realize that the female child is very important. Now, they crave for them. This is reflected in such names they give them like Nwanyibuihe, a woman is light/a resource. It is even true in the life of Adichie and many other women of Igbo ancestry like Dr Ngozi Okonjo-Iwuala, late Professor Dora Akunyili, Ms. Arumma Oteh just to mention but a few.  Another reason why the practice is waning in Igbo land is due to advancement in science. Through intro vitro fertilization (IVF), a lot of couples hitherto childless are able to have children. And for those, who cannot afford the cost of IVF, they're opting for adoption. It will just be a matter of time before this culture becomes extinct. Adichie should not through her feminism advocacy manufacture something unheard of in Igbo culture in its place.
Adichie is quite influential.  Her voice resonates with very young impressionable people across the globe. Her speaking engagements put her before highly esteemed and very powerful persons. Therefore, she should speak with utmost clarity when she wants to use the Igbo culture or any culture for that matter to advance her feminism cause. The impression she created in her referred talk titled, 'Igbo bu Igbo' which is the source of the current controversy left much room for speculation as to the real intent of the practice of women marrying women in Igbo land. Her question 'but how do we know?' during her talk was needless and almost marred her excellent talk for anyone conscious of that aspect of Igbo culture as this sought to create doubt about the real intent of the practice.  
That Adichie is a writer of note is not in doubt. This cannot be overstressed. So, I don't believe what some people are saying that she is deliberately stirring up these controversies to attract attention. She already has the attention. She has the attention of the Igbo. She has the attention of the world. And as a person, I'm proud of her and her achievements.
However, she should be humble enough to understand that she is not an authority in all areas of human endeavour. She should consult such authorities or research more on issues and be open and detailed with her findings to avoid future faux pas.
•Ekeopara is a columnist here at USAfrica and USAfricaonline.com, first African-owned, US-based newspaper published on the internet.
USAfrica: Basil Nnanna Ukegbu lived a life of excellence. By Emmanuel A. C. Orji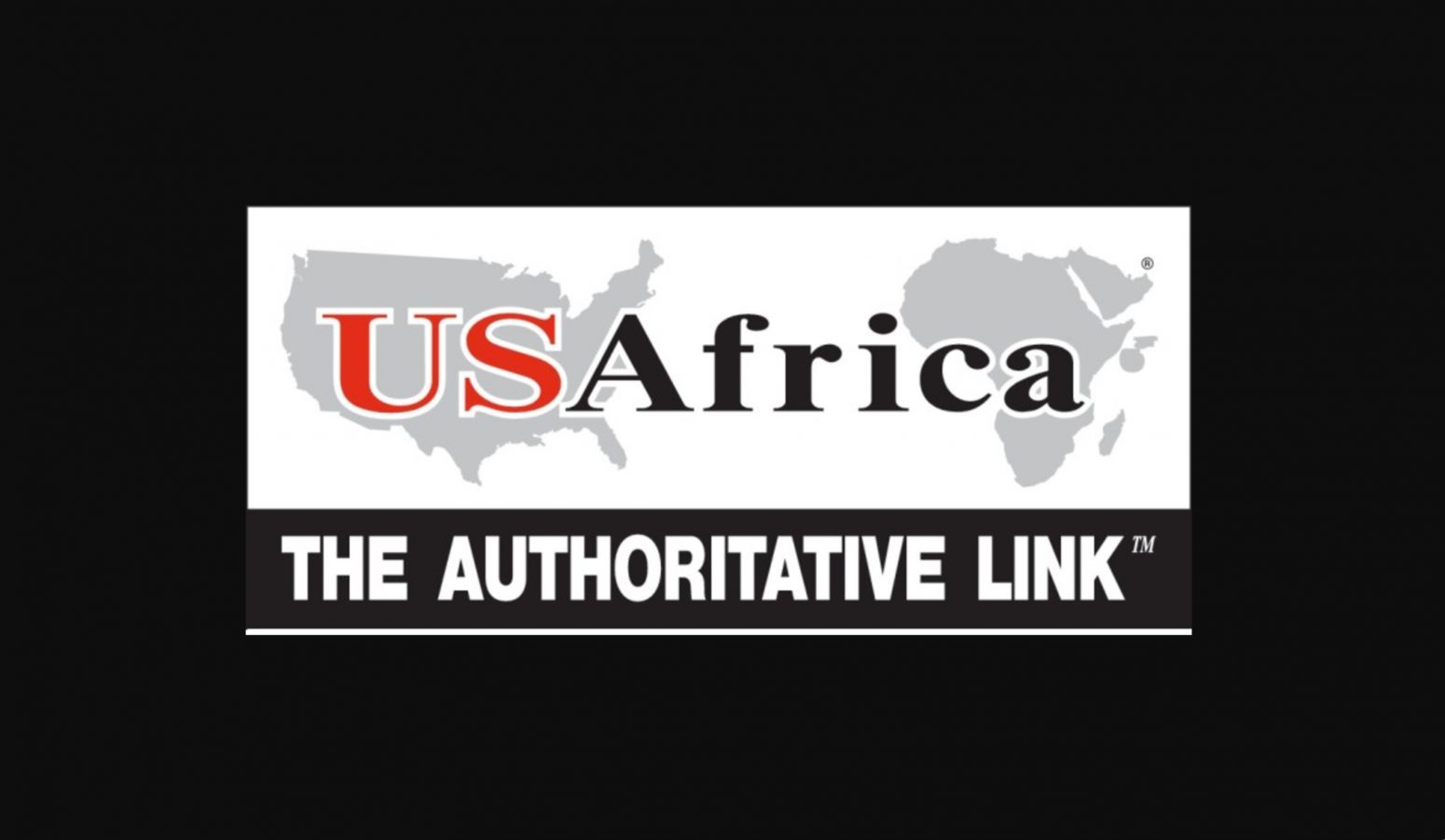 A TRIBUTE TO BASIL NNANNA UKEGBU
By Emmanuel A. C. Orji
Special to USAfrica and USAfricaonline.com  @USAfricaLIVE
It is with a deep sense of loss that I received the sad news of the passing of a fellow Patrician, Basil Nnanna Ukegbu, who did our alma mater, Saint Patrick's College, Ikot Ansa, Calabar (SPACO),  proud.
"Excellence is a difficult concept to communicate because it can easily be misread as neurotic perfectionism or snooty sophistication. But it is neither. On the contrary, it is the stuff of which greatness is made. It is the difference between just getting by and soaring – that which sets apart the significant from the superficial, the lasting from the temporary. Those who pursue it do so because of what pulsates within them, not because of what others think or say or do. Authentic excellence is not a performance. It is there whether anyone ever notices or tries to find out." According to Aristotle, "we are what we repeatedly do. Excellence, then, is not an act, but, a habit." And so it was with Basil.
A personification of habitual excellence, Basil Nnanna Ukegbu, PhD(Lond), born 88 years ago,  under very ordinary circumstances at Immerienwe in Ngor Okpala Local Government area of Imo State, had always manifested excellence since his infancy. His studies at  St. Patrick's College, Ikot Ansa, Calabar (SPACO), brought out the best in him. Whereas students spent five years ordinarily to do the Senior Cambridge School Certificate examination, Basil sat for and passed London Matriculation (known to be superior to Senior Cambridge School Certificate) after only three years sojourn in SPACO,  a  rare academic feat. On leaving SPACO, he took up teaching appointment, while studying for a degree by correspondence. In record time, he sat for and passed the Bachelor of Arts degree of the University of London.
A great believer in education, rather than join the civil service, as was fashionable at the historic time, he founded a secondary school modeled after SPACO at  his home town of Immerienwe. The great and broad mind that he was, rather than name the school after his home, he called it Owerri Grammar School, a clear manifestation of his largeness of heart.
In furtherance of his life ambition to promote science and technology in Africa, it is on record that he was the first Nigerian to think of a private university and in fact opened a technical university at Immerienwe. However, lack of vision, jealousy and ignorance conspired to sabotage his efforts.
A man that was always  driven by his own conviction, he moved at his own pace ignoring all distractions and defying all negative forces and scaling through all obstacles in his avowed belief that we can be beaten not by circumstances,  but only by ourselves, and that if we fall down seven times we should get up eight.
In public service, he excelled demonstrably beyond all Nigerian expectation. As Chairman of the Governing Council of the Alvan Ikoku College of Education, Owerri, he proved that, in Nigeria, public money could be judiciously used, when he built the many hostels in the college at about half the cost of those built before his tenure. He accomplished this feat within six months through his resource conversion efficiency maximisation strategy. Impressed by that performance, the Academic Board decided to name the hostels after him,  but he rejected the offer on the ground that it would be immoral to do so while he was still in office. Thus, when he was rigged out of election that he contested for governorship of Imo State, those who blocked him out of the office were the greatest enemies of  progress in Imo State.  He would have made all the difference through his well articulated economic  programme which could have struck a miraculous chord.
His life ambition was to lead a bloodless revolution to transform Africa to catch up with Europe and America technologically in this millennium. Even as he  aged and  progressively wore a frail body, the revolutionary fire in him did not dim.
Basil was an indefatigable civil right crusader and he started being so from SPACO where he resisted corporal punishment by his immediate senior students of just one class above his own (of which I was one),  which he saw as a violation of his fundamental human right. When Abacha frightened Nigerians, Basil dared and defied the brutish maximum dictator when he staged a one-man demonstration by even sleeping in the open opposite the Assumpta Cathedral in Owerri.
As a member of the Federal House of Representatives, he was a fearless legislator who presented his views with courage borne out of knowledge and patriotic conviction.  On January 12, 1966, even as Chief Whip of the then ruling party, he moved a vote of no confidence on the government for failing to address a serious security situation in Nigeria of  the historic time. Three days  after he moved that motion, on January 15, 1966,  the army struck. A man of principle, he rejected a ministerial appointment offered to him by the then Administrator of the East Central State, Ukpabi Asika, himself an old boy of SPACO.
To summarise, Basil was an erudite scholar, a patriotic parliamentarian, a fearless and selfless leader of people, a human right crusader, an accomplished academic giant, a man full of what President Bush the father calls "the vision thing", a practical community worker, the best governor that Imo State never had, and above all,  a Patrician among Patricians,  who did SPACO proud by living up to the highest ideals of our college motto: cor mundum, manus firma, verbum constans (Clean heart, strong hand, reliable word).
May the good Lord who heals broken hearts take care of Basil's family and all those who are touched by his death.  May He help and comfort them always, increase their faith, dispel their fears, revive their hope and lift them from the darkness of their grief to the light of His presence, through Christ our Lord. Amen.
And may the soul of Basil and the souls of all the faithful departed, through the mercy of God, rest in peace. Amen.