USAfrica: Ojukwu, Ekwueme, Peter Obi, Willie Obiano, Victor Umeh and how PDP rallies for APGA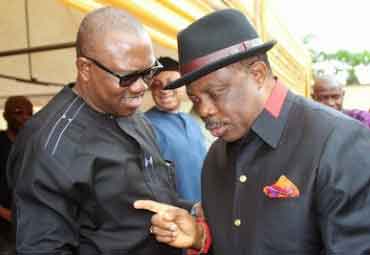 Ojukwu, Ekwueme, Peter Obi, Willie Obiano, Victor Umeh and how PDP rallies for APGA.
By Chuks Iloegbunam, contributing editor of USAfrica [Houston] and USAfricaonline.com
@USAfricaLive
Without Chief Victor Umeh, Governor Peter Obi would not have had a second term of office. This declaration is an easy start to explaining the title of this article. It happened this way. Well before his first tenure ended, Dim Chukwuemeka Odumegwu-Ojukwu, fed up to the hairline, ruled Mr. Obi out of a second term. One morning, General Ojukwu arrived APGA offices in Awka, to the cheers of party faithful and expectant journalists. There, he lifted the hand of Mr. Emeka Etiaba, now a Senior Advocate of Nigeria, and pronounced him the man to fly APGA's flag in the 2010 governorship election.
Government House, Awka, immediately went into turmoil, with Governor Obi looking like someone poleaxed. Long hours later, he ditched lamentation for counteraction. This came in his flying to Victor Umeh's patronage. They met later that week at the grounds between Government Lodge, Enugu and the Enugu State House of Assembly, Governor Obi having chased security aides, drivers and other convoy regulars to no less than 50 metres away. Left severely alone, Governor fell to his knees, contrite, subdued and solicitous, pleading with Umeh for a second chance. After some contemplation, Umeh, reluctantly decided to give Obi a kind ear.
Former Anambra State PDP chairman, Dan Ulasi, recently stated on two national TV stations – AIT and Channels – what happened next. Arriving Chief Ojukwu's Enugu home one evening, Chief Ulasi was startled to find Peter Obi and Vicotr Umeh lying flat on the carpet, pleading profusely. Umeh was suppliant; Obi was plaintive. Feeling that, with Umeh's support, Peter Obi had repented, Ojukwu relented. Obi giggled back to Awka, the second term ticket firmly in his kitty. When the campaigns started a few months later, Ojukwu touched Anambra's emotional nerve by giving his people a "last wish", which was to vote Peter Obi again.
When Peter Obi spoke at PDP's campaign flag off on October 14, he had denied Governor Obiano the benefit of the doubt that Ojukwu and Umeh had generously accorded him. On and on he went, pillorying the Governor of Anambra State. Dates must come into play here. Ojukwu died in November 2011. Less than three years later, Peter Obi abandoned APGA he had vowed before the Ikemba to sustain. This happened only six months after his governorship ran out.
Peter Obi plunged into the PDP, arguing that it was wiser "to be a competitor and not a spectator in national affairs"! Four months later, in February 2015, Governor Obiano gave the boot to Joe-Matins Uzodike, his Political Adviser. After another four months, Mr. Oseloka Obaze, who had continued as SSG under Obiano was instructed to tender his resignation letter. This shows that even before Obiano had done half of his first term of office, the Peter Obi-inspired coalition against him was well in place. Clearly, Peter Obi's animus against Obiano was unconnected to the latter's governorship credentials. Thus before Governor Obiano had done two years in office, the war of attrition against him had been joined.
By the time I joined the Obiano administration in July last year, Mr. Uzodike had made 77 anti-Obiano appearances on various Anambra State FM radio stations. Peter Obi's men constructed, especially on airwaves and the Internet, a skyscraper of lies against Obiano, denigrating the man, disparaging him, minimizing his achievements, and cursing the flaming daylight out of his good deeds. Remarkably, there is no record of Governor Obiano, a perfect gentleman, ever repaying his traducers with swear words.
If Peter Obi's concern was quality leadership, why didn't he remonstrate with Governor Obiano for any perceived shortfalls? Hadn't Victor Umeh led him by the hand to obtain reprieve from General Ojukwu? Why did he shun Obiano who publicly offered apologies to him for any perceived infractions right in front of the casket of Revered Father Tagbo, their principal at Christ, the King College, Onitsha? Why did he decide rather to upset the applecart? APGA is bigger than any of its members. Why is Peter Obi on a course of destroying the party that gave him eight years of governorship?
Let's bring in Alex Ekwueme. In 1999, political generals stopped Chief Ekwueme and handed national leadership to an Olusegun Obasanjo they had spirited from the jailhouse. Yet, Dr. Ekwueme remained in the PDP. Had he decided to pull from the party because he was given a short shrift, Peter Obi would today probably not find a PDP platform from which to try and destroy APGA, the only national party rooted in the Igbo country.
When, in the 2015-2016 English Premier League Season, Chelsea performed abysmally, club owner Roman Abramovich didn't throw away the baby with the bathwater. He had the club reworked into winning ways and the League title last season. Assuming Governor Obiano has performed below expectation, Mr. Obi's only right course of action would have been to locate ways of righting wrongs, not demolish a house he had helped in constructing.
In 2006, when I was Chief of Staff at Government House, one rich man gathered his disgruntled cohorts and unjustly impeached Governor Obi. All our efforts to prevent the injustice were met with the prime mover's boast that he had the means to carry through the impeachment. It is the same boast that we hear today: Peter Obi has the means to unseat Obiano! That's unjust.
To invite Dr. Ekwueme again. Speaking at the PDP campaign flag-off, he said the party lost previous elections due to indiscipline. Mrs. Uche Ekwunife left the party and joined another. Andy Ubah left the party and joined another. Nicholas Ukachukwu left the party and joined another. Well, isn't the same indiscipline currently repeating itself? Whoever saw Princess Stella Odua, Dr. Alex Obiogbolu, Chief Ifeanyi Ubah, Chief John Emeka and many others at the PDP campaign flag off? Isn't that a forewarning that previous electoral defeats are on course for reenactment? Doesn't it show that the PDP is rallying for APGA's continued supremacy?
Dr. Ekwueme for the final time, for his is a man without cant.  At PDP's campaign flag-off, he had no ill word for APGA or Obiano. His contribution was clearly a rally in APGA's favour. Months earlier, he had given this unequivocal endorsement: "In retirement I consider myself an elder statesman. But at a personal level, I am close to Governor Obiano and I think he is doing well and should be given a chance to complete his second term. Even purely from a selfish point of view and as somebody from the Southern senatorial district of Anambra State, it is in our interest that he should have a second term of four years because once he finishes that, there will be no question of anybody coming to contest with us."
It leaves us all with the recurring pertinent question: If it isn't broken, why mend it when wisdom dictates that a good first term deserves a second?
USAfrica: Fani-Kayode tells Buhari to "step down" like Nigeria's Finance Minister Adeosun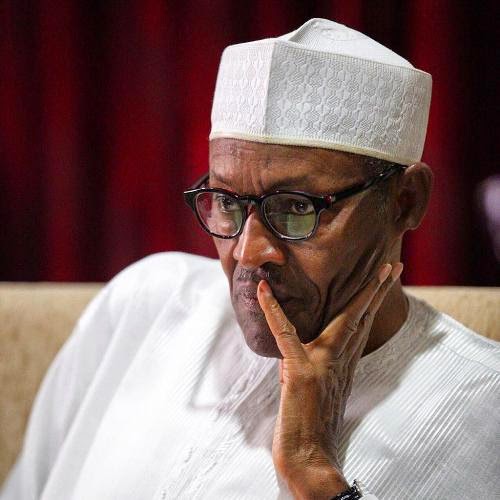 Special to USAfrica [Houston] and USAfricaonline.com @Chido247
Femi Fani-Kayode, one of the prolific critics of Nigeria's President retired Gen. Mohammadu Buhari has called on Buhari to emulate his Finance Minister Kemi Adeosun who resigned two days ago over national youth service misrepresentations.

"I was one of her harshest critics but the fact that she has stepped down impresses me. How I wish that Buhari himself would take a cue from her and step down as well." Fani-Kayode, former Aviation Minister commended Adeosun "for courageously treading the path of honor by resigning."
Buhari has also faced criticism for his factually lopsided appointments especially against the south eastern Igbo who.form at least 1/5th of Nigeria's population.
Aretha Franklin's melodious voice, dignity and clarity were triple drivers of her artistic excellence. By Chido Nwangwu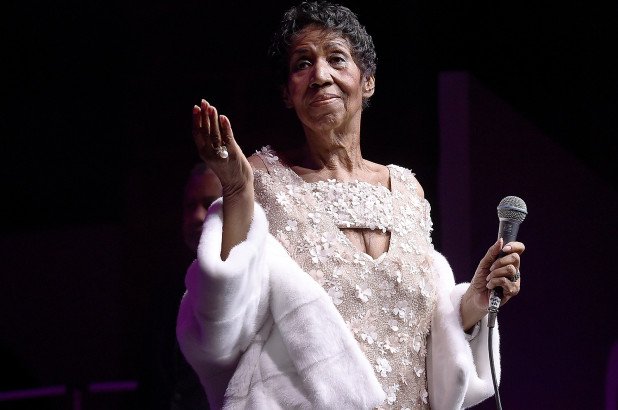 @Chido247
I believe that Aretha Franklin's melodious voice, dignity and clarity were triple drivers which continue to make her artistic excellence a trans-generational gift to humanity.
Aretha Franklin who made an outstanding entry into both gospel and soul music with the release of her first album in 1956, titled 'Songs of Faith', died today, August 16, 2018, at her home in Detroit. She was 76 years old.

Aretha was born on March 25, 1942, in Memphis, Tennessee.

She is the first woman to be inducted into the Rock & Roll Hall of Fame, and affectionately and deservedly called the Queen of Soul — especially in high regard for songs such as "Respect." She was a part of the U.S civil rights movement.

I believe that Aretha Franklin's melodious voice, dignity and clarity were triple drivers which continue to make her artistic excellence a trans-generational gift to humanity.
By Chido Nwangwu, Founder & Publisher of USAfrica [Houston], USAfricaonline.com and author of the soon-to-be-released 2018 book titled MLK, MANDELA & ACHEBE: Power, Leadership & Identity
SOYINKA accuses OBASANJO of awarding OIL blocks in return for SEX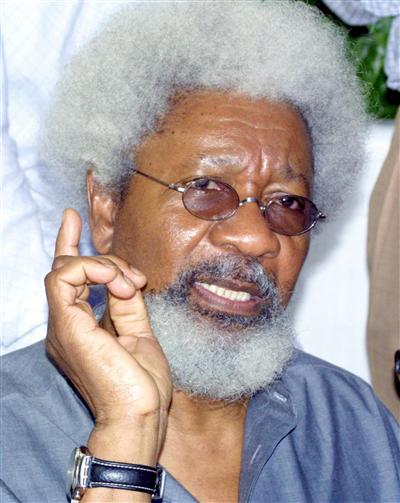 Special to USAfrica [Houston] and USAfricaonline.com
Nobel laureate Prof. Wole Soyinka, calling former President Olusegun Obasanjo, a degenerate, liar, predator and sadist, has challenged him to swear whether he never awarded oil blocks in return for sexual gratification while he presided over the affairs of Nigeria.
Soyinka spoke in his Interventions VIII series, titled: 'Quis Custodiet Ipsos Custodes?' also sub-titled 'Gani's Unfinished Business," launched recently in Lagos, Southwest Nigeria.
He said Obasanjo knows him so well that he does not make accusations lightly and that he despises snide insinuations. "I now challenge you (Obasanjo) to search your soul, very deeply, and swear to this nation that you never awarded oil blocks in return for sexual gratification. I do not make accusations lightly and I despise snide insinuations. I believe you know me well enough. And I am no prude, I am not a hypocrite of sexual desire, nor am I interested in the seamy side of Power. Take your time, think deeply and remember that each day brings you closer and closer to your Maker and the Day of Judgment-going by your own
professions."
Soyinka said sex-for-grades as a solution to that burdensome energy seemed to have become the practice, saying that even when Donald Trump and Bill Clinton were accused of sexual misconduct, no one ever accused Trump of using his nation's assets for a romp on the presidential desk of the oval office and that not even Clinton who nearly lost his office through Monica Lewinsky, was ever accused of passing off any of the White House heirlooms, or influenced contracts in return for sexual favour. "If I denounce you (Obasanjo) as a degenerate in need of help, remember that I do not require fiction. Verifiable truth is solemnly at my disposal. I do not concoct a thousand snipers for a thousand listed enemies of governance-one of the most impudent egregious fantasies ever manufactured by a former ruler, simply to destroy a successor and persuade oneself that one is a maker and breaker of governments," he said. Soyinka also said that during Obasanjo's celebration of the 10th anniversary of his Presidential library, the former president accused him of blocking his ambitions to become the Secretary General of the United Nations.
According to Soyinka, "could someone please stop crediting me with that level of international clout? Of course, I feel totally content and fulfilled with my contribution to that operation to 'save our world' from the clutches of a predator, sadist and liar-convincing evidence of which we provided in our successful diplomatic offensive-but the umbrage should also go to that very Femi Falana and the late Beko Ransome-Kuti, with whom I worked in close collaboration."
Soyinka also said that under Obasanjo's watch, and with proven collaboration, an elected governor was kidnapped, locked in a toilet and held there under duress to force him to sign cheques on the state treasury, saying that "he escaped confinement, thanks to a sympathetic policeman , but the state went up in flames. The state radio and television houses were torched. The House of Assembly and the law courts—my own special preserve-were vandalized. Who did you say was President at that time?" Soyinka made reference to a letter written to Obasanjo by Col. Abubakar Umar, in which the former military governor accused Obasanjo of awarding oil block indiscriminately and illegally. (News Agency of Nigeria and PMNews)