OPRAH: For too long, women have not been heard or believed if they dare speak the truth…."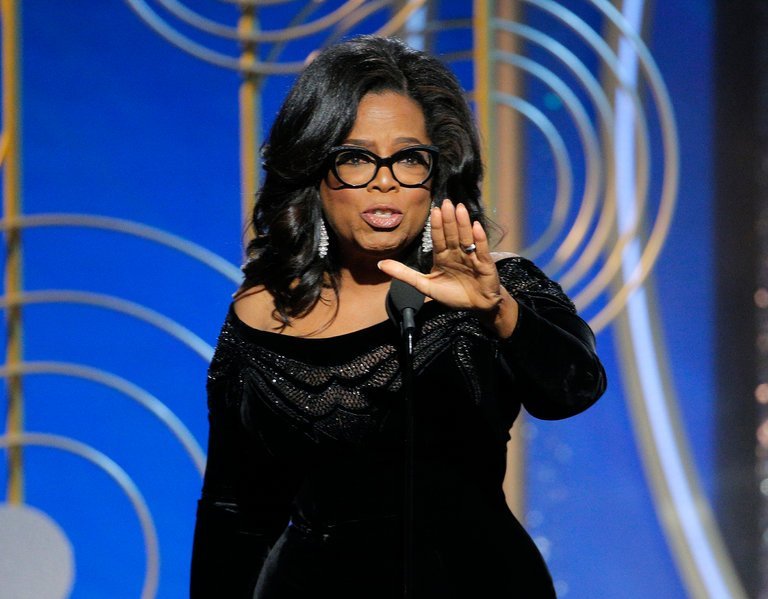 "For too long, women have not been heard or believed if they dare speak the truth to the power of those men. But their time is up…."
Special to USAfrica [Houston] and USAfricaonline.com @Chido247
Oprah Winfrey, the globally known tv presenter and multimedia billionaire, left a remarkable impact and set abuzz speculation over the 2020 U.S presidential elections with a resounding speech as she accepted the Cecil B. DeMille Award for lifetime achievement at the Golden Globes on Sunday January 7, 2018.
The following is the transcript of her trending speech:
In 1964, I was a little girl sitting on the linoleum floor of my mother's house in Milwaukee watching Anne Bancroft present the Oscar for best actor at the 36th Academy Awards. She opened the envelope and said five words that literally made history: "The winner is Sidney Poitier." Up to the stage came the most elegant man I had ever seen. I remember his tie was white, and of course his skin was black, and I had never seen a black man being celebrated like that. I tried many, many times to explain what a moment like that means to a little girl, a kid watching from the cheap seats as my mom came through the door bone tired from cleaning other people's houses. But all I can do is quote and say that the explanation in Sidney's performance in "Lilies of the Field":
"Amen, amen, amen, amen."
In 1982, Sidney received the Cecil B. DeMille award right here at the Golden Globes and it is not lost on me that at this moment, there are some little girls watching as I become the first black woman to be given this same award. It is an honor — it is an honor and it is a privilege to share the evening with all of them and also with the incredible men and women who have inspired me, who challenged me, who sustained me and made my journey to this stage possible. Dennis Swanson who took a chance on me for "A.M. Chicago." Quincy Jones who saw me on that show and said to Steven Spielberg, "Yes, she is Sophia in 'The Color Purple.'" Gayle who has been the definition of what a friend is, and Stedman who has been my rock — just a few to name.
I want to thank the Hollywood Foreign Press Association because we all know the press is under siege these days. We also know it's the insatiable dedication to uncovering the absolute truth that keeps us from turning a blind eye to corruption and to injustice. To — to tyrants and victims, and secrets and lies. I want to say that I value the press more than ever before as we try to navigate these complicated times, which brings me to this: what I know for sure is that speaking your truth is the most powerful tool we all have. And I'm especially proud and inspired by all the women who have felt strong enough and empowered enough to speak up and share their personal stories. Each of us in this room are celebrated because of the stories that we tell, and this year we became the story.
But it's not just a story affecting the entertainment industry. It's one that transcends any culture, geography, race, religion, politics, or workplace. So I want tonight to express gratitude to all the women who have endured years of abuse and assault because they, like my mother, had children to feed and bills to pay and dreams to pursue. They're the women whose names we'll never know. They are domestic workers and farm workers. They are working in factories and they work in restaurants and they're in academia, engineering, medicine, and science. They're part of the world of tech and politics and business. They're our athletes in the Olympics and they're our soldiers in the military.
And there's someone else, Recy Taylor, a name I know and I think you should know, too. In 1944, Recy Taylor was a young wife and mother walking home from a church service she'd attended in Abbeville, Alabama, when she was abducted by six armed white men, raped, and left blindfolded by the side of the road coming home from church. They threatened to kill her if she ever told anyone, but her story was reported to the NAACP where a young worker by the name of Rosa Parks became the lead investigator on her case and together they sought justice. But justice wasn't an option in the era of Jim Crow. The men who tried to destroy her were never persecuted. Recy Taylor died ten days ago, just shy of her 98th birthday. She lived as we all have lived, too many years in a culture broken by brutally powerful men.
For too long, women have not been heard or believed if they dare speak the truth to the power of those men. But their time is up.
Their time is up.
Their time is up.
And I just hope — I just hope that Recy Taylor died knowing that her truth, like the truth of so many other women who were tormented in those years, and even now tormented, goes marching on. It was somewhere in Rosa Parks' heart almost 11 years later, when she made the decision to stay seated on that bus in Montgomery, and it's here with every woman who chooses to say, "Me too." And every man — every man who chooses to listen.
In my career, what I've always tried my best to do, whether on television or through film, is to say something about how men and women really behave. To say how we experience shame, how we love and how we rage, how we fail, how we retreat, persevere and how we overcome.
I've interviewed and portrayed people who've withstood some of the ugliest things life can throw at you, but the one quality all of them seem to share is an ability to maintain hope for a brighter morning, even during our darkest nights. So I want all the girls watching here, now, to know that a new day is on the horizon! And when that new day finally dawns, it will be because of a lot of magnificent women, many of whom are right here in this room tonight, and some pretty phenomenal men, fighting hard to make sure that they become the leaders who take us to the time when nobody ever has to say "Me too" again.
U.S calls on Nigeria to investigate killings of Shiite muslims by soldiers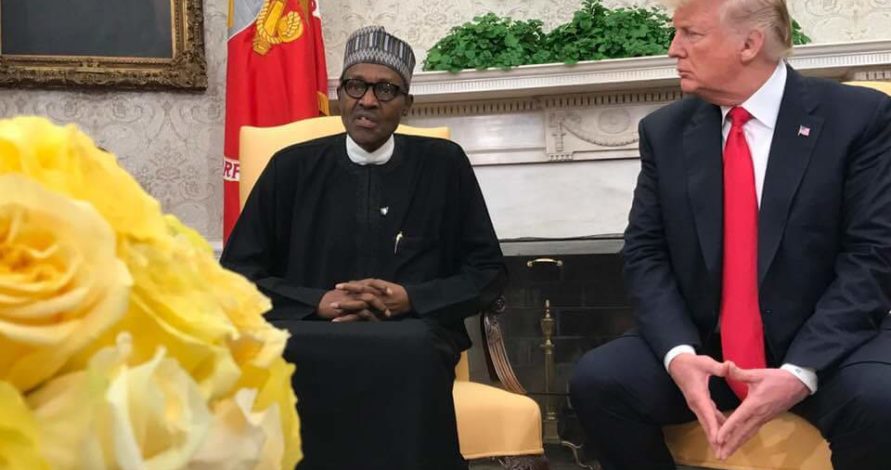 The United States embassy in Nigeria said on Thursday it was "concerned" and called for an investigation after supporters of an imprisoned Shiite cleric were killed in clashes with security forces.
The Islamic Movement of Nigeria (IMN) said 49 of its members were killed this week after the army and police fired live bullets at crowds who marched near and in the capital Abuja, calling into doubt the military's official death toll of six.
"The United States embassy is concerned by the deaths resulting from clashes between Nigerian security forces and members of the Islamic Movement of Nigeria in areas surrounding Abuja," said the US embassy in a statement.
"We urge government of Nigeria authorities to conduct a thorough investigation of the events and to take appropriate action to hold accountable those responsible for violations of Nigerian law. We urge restraint on all sides," it added.
Amnesty International said on Wednesday it had "strong evidence" that police and soldiers used automatic weapons against IMN members and killed about 45 people.
"We have seen a shocking and unconscionable use of deadly force by soldiers and police against IMN members," said Amnesty's Nigeria director Osai Ojigho.
Nigeria, Africa's largest economy, is almost evenly split between a mostly Muslim north – which is predominantly Sunni – and a largely Christian south.
Experts have warned the government that a heavy-handed response to the group risks sparking conflict in a volatile region where poverty is widespread.
IMN leader Ibrahim Zakzaky has been in custody since 2015, when an army crackdown killed 300 of his supporters, who were buried in mass graves, according to human rights groups.
Zakzaky is facing a culpable homicide charge in connection with the 2015 violence, and is in jail despite a court order granting him bail. ref: AFP
BrkNEWS: America under threat of terrorism by mail; suspect quizzed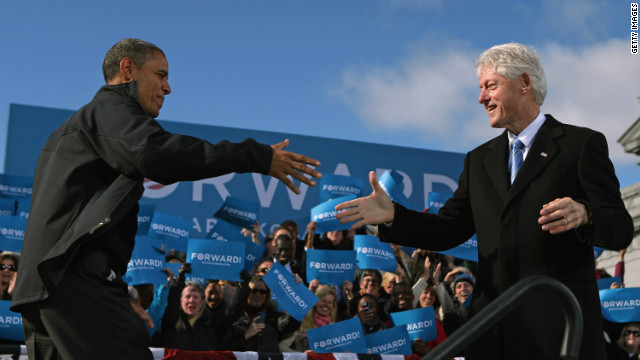 The discovery of pipe bombs mailed to prominent Democrats, CNN and a liberal billionaire has put the United States on edge and sent law enforcement officials scrambling to prevent any more packages from reaching their targets.
The hunt for a serial mail bomber began late Tuesday night when Secret Service personnel conducting standard mail screenings found a pipe bomb inside a plain manila envelope with a bubble-wrapped interior addressed to former secretary of state Hillary Clinton.
A similarly packaged bomb was found hours later in mail addressed to former president Barack Obama.
Neither bomb got close to its intended target, and neither contained a written message, according to law enforcement officials.
At least seven suspicious packages were sent in New York, Washington and Florida, including to prominent African American Democrats, Obama's attorney general Eric Holder and Maxine Waters, a California lawmaker.
Waters was sent three packages, according to the FBI.
The envelopes were marked with computer-printed address labels. Each listed Debbie Wasserman Schultz, former chairwoman of the Democratic National Committee, as the sender.
Those targeted were a virtual litany of US President Donald Trump's favourite subjects of criticism in tweets and at campaign rallies, from his "lock her up" slogan for Clinton to his denunciation of CNN as "fake news".
From the White House, Trump initially appealed for unity, saying "acts of political violence" have "no place in the United States".
"Those engaged in the political arena must stop treating political opponents as being morally defective," he later told a campaign rally in Wisconsin, before switching his criticism back to the media.
The attacks began on Monday when police "proactively detonated" a pipe bomb found at a residence in New York's suburbs owned by billionaire philanthropist and Democratic donor George Soros, who's often portrayed by conservatives as a secretive bankroller of liberal causes.
Officials described the devices as attempted acts of terrorism and cautioned that the number of bombs – and intended victims – could grow.
"This investigation is of the highest priority for the FBI," FBI Director Christopher Wray said.
One such package used an incorrect address for Holder, and it was "returned" to Wasserman Schultz's office in Sunrise, Florida, where it was intercepted, according to officials.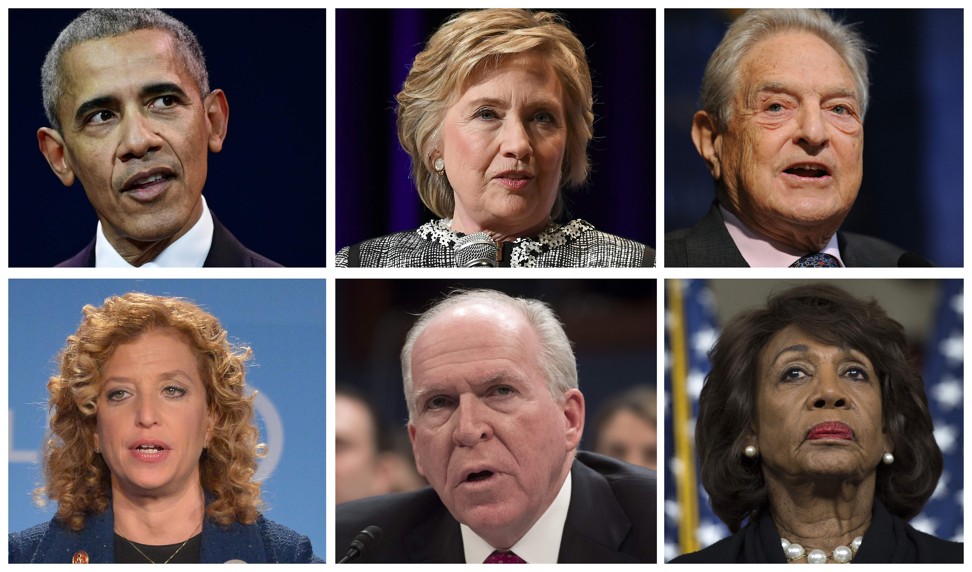 Authorities do not believe she had anything to do with the packages and think she was a potential victim.
The bomb addressed to former CIA director John Brennan was found in the mail at CNN's office in New York.
Since leaving the government, Brennan has been an outspoken critic of Trump; he is an on-air analyst for NBC News and MSNBC, rather than CNN.
The Secret Service intercepted the package addressed to Clinton at the home she shares with her husband, former president Bill Clinton, north of Manhattan on Tuesday, and a second package addressed to Obama's Washington home on Wednesday.
Law enforcement officials described the devices as PVC pipes stuffed with explosive material and shards of glass.
They were wrapped in electrical wire and tape, but they provided no detail on how they would have been detonated.
Malcolm Brady, a former Bureau of Alcohol, Tobacco, Firearms and Explosives official who spent decades investigating bomb suspects, said federal agents were carefully poring over the packages for any clues they may hold as to the identity or location of the sender.
"You have to be extremely careful when you examine this stuff, because a piece of tape could have a fingerprint on it," Brady said.
Most mail-bombing suspects are "loner types", said Brady, who added he doubts this bomber made a mistake when he used a bad address for Holder.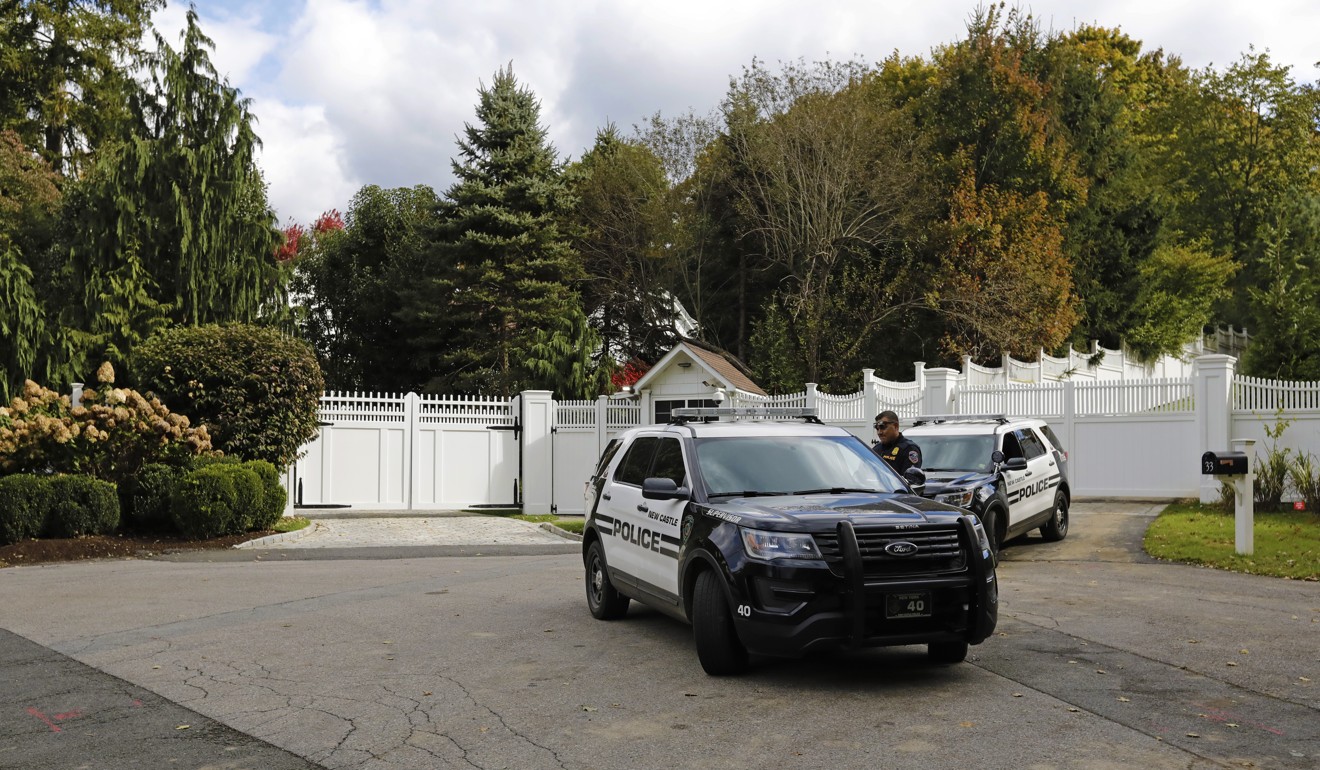 "That looks like an intentional manipulation of the system, to try to get it to go to the congresswoman (Wasserman Schultz). I strongly suspect he wanted that package to go to her. That suggests he's really focused on her."
The US Postal Service operates a sophisticated imaging system that photographs the outside each piece of mail processed across the country and can be used to determine the specific location of where it was sent.
That's how federal officials were led to a woman who sent the poison ricin through the mail to Obama and then-New York City Mayor Michael Bloomberg in 2013.
The envelopes and packaging materials themselves will also be closely scrutinised.
"It will be a treasure trove of forensic evidence," said Anthony Roman, a private security and investigations consultant.
"As human beings, we are filtering off our DNA everywhere we walk, everywhere we sit."
Even the most careful bomber is likely to leave behind genetic material that could be used to identify them, especially traces of sweat, saliva or skin cells. There may also be fingerprints or hair.
But it may not be that simple to catch the culprit.
There have been times, such as with the recent spate of bombings in Austin, Texas, as well as with the notorious Unabomber, when each device had a different "signature" in an attempt to throw off authorities or as the person making the devices tested and finessed their technique.
The Washington Post, Agence France-Presse, Associated Press, Reuters
USAfrica: Showdown in Lagos 2019 as Tinubu rallies against Gov Ambode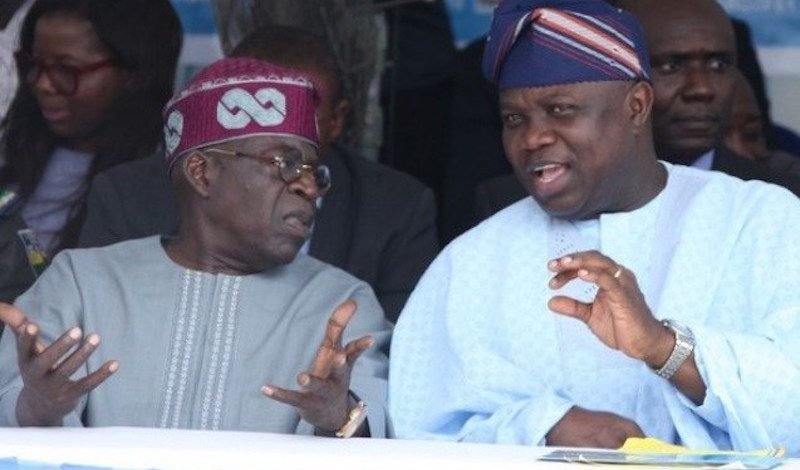 By Chido Nwangwu @Chido247
The national leader of the All Progressives Congress Bola Tinubu has publicly disowned his political 'godson', the Governor of Lagos, Akinwunmi Ambode.  A few hours ahead of the APC primaries today October 1, 2018, Tinubu endorsed his opponent, Babajide Sanwo-Olu, alleging Ambode deviated from the  planning model for Lagos written during Tinubu's first term, 1999-2003. 
USAfricaonline.com correspondent in Lagos saw several of Ambode's posters all over the neighborhood of Bourdillon where Tinubu resides.
The same Sunday of September 30, Ambode characterized his opponent as a fraud and felon in the U.S. "He is not fit to secure the ticket of the All Progressives Congress (APC). The embattled Gov alleged that Sanwo-Olu was arrested for spending fake dollars in the US and has gone for mental health rehabilitation in Lagos. Here are excerpts from his press conference:
"We have never responded to the campaign of calumny on social media. We have one family in APC. The aspirant being put up to compete against us is not a fit and proper person to take this job."
"I have done everything in the last three and half years to serve people selflessly and to serve the poor.
"This particular aspirant is somebody that has been arrested for spending fake dollars in a nightclub in America, and he has been detained for months."
"He doesn't have the competence to do what he is being propelled to do. This is somebody that has gone for rehabilitation before. The records are there at the Gbagada General Hospital. We don't want to go too far. Our leadership should have a rethink."
"I plead with our leaders to have a rethink, It is not about me, it is about the opportunity that APC has."
---
WHY I'M OPPOSED TO THE RETURN OF AMBODE
Special to USAfrica & USAfricaonline.com
[On October 1, 2018], our party and the people of Lagos will have an encounter with destiny. We shall hold our governorship primary.
With the holding of direct primaries to elect governorship candidates in Lagos and other states, the APC takes a groundbreaking step toward greater internal democracy and progressive governance for the benefit of all people.
While our party is young, it has grown fast and has travelled far in a short time. This speaks well of the character of you, the party's rank-and-file members.
What, in other nations, has taken political parties generations to achieve, we have done in a few brief years. No other party in Nigeria dare attempt what we have already dedicated ourselves to do.
I thank and commend all APC members and all Lagosians who have lent their support to this historic and humane mission upon which our party has embarked.
We are democrats in the truest sense of the word. As such, we forever search for what is good and right for the people. With this ideal as our guide, tomorrow's primary cannot be shaded by selfish ambition or the perceived personal grievance between this or that person. Something much greater waits in the balance. What is at stake is nothing less than the future of the people of this state and how we can best maximise our collective destiny.
By resort to direct primaries, the party places the people's future soundly in their hands. As democracy would have it, you shall be the authors of the party's nomination and hopefully our next state government.
I trust in the wisdom of the people and will abide it. However, as a leader of the party and as a former governor of our beloved and excellent Lagos, I would be remiss if I did not make a few observations regarding the primary.
My goal is and shall always be a better Lagos. To this objective, I have dedicated the greater part of my public life. Roughly 20 years ago, a corps of dedicated and patriotic Lagosians, put aside personal interests and rivalries, to put their minds and best ideas together for the good of the state. Out of this collaborative effort, was born a master plan for economic development that would improve the daily lives of our people.
Bestowed on me was the honour of a lifetime when I was elected to be your governor in 1999. My administration faithfully implemented that plan. The government of my immediate successor, Tunde Fashola, also honoured this enlightened plan.
Where state government remained true to that blueprint, positive things happened. During my tenure and Governor Fashola's, Lagos state recorded improvements in all aspects of our collective existence, from public health to public sanitation, from education to social services, from the administration of justice to the cleaning of storm and sewage drains. Businesses, large and small, invested, hired millions of workers and thrived.
All Lagosians were to fully participate and justly benefit from the social dividends and improvements wrought by this plan. From the common labourer, to business leaders, to professionals and our industrious civil service. We all were to be partners in a monumental but joint enterprise. None was to be alienated. None was to be left out. And none were to be pushed aside. This is especially true for those who contributed so much to our development, whether as a business leader who has invested heavily in Lagos, the homeowner who struggles to pay his fair share of taxes or as someone employed in the hard work of keeping our streets and byways clean so that others may go about their daily tasks unimpeded.
I make no pretence that the master plan is perfect. It can always be fine-tuned. However, whenever a government departed from this plan without compelling reason, the state and its people have borne the painful consequence of the improper departure.
To ignore this blueprint for progress in order to replace it with ad-hoc schemes of a materially inferior quality contravenes the spirit of progressive governance and of our party. Such narrowness of perspective does not bring us closer to our appointed destination; it takes us farther from that destiny.
For reasons unknown to me and most Lagosians, we have experienced such deviations from enlightened governance recently.
This trend is that which most concerns me as the primary nears. We must arrest this trend before irreparable harm is committed against the people and their future. For the record, let it be known that I shall vote in this primary because I see it as one of extreme import to our state and our party. Just as I shall vote, I equally urge all party members to do so.
We must vote in a manner that returns Lagos to its better path, the one that promises a just chance for all to enjoy the fruits of our prosperity. We must always pursue our goal of a Lagos energised by creative dynamism, tolerance of others, and guided by a leadership capable of extending a collegial hand to all stakeholders, far and wide.
I am encouraged by the emergence of a candidate in this primary who has served the state in senior positions in my administration, the Fashola administration and even in the current one. While possessing a wealth of experience and exposure, he is a young man endowed with superlative vision and commitment. Most importantly, he understands the importance of the blueprint for development. He esteems it as a reliable and well-conceived vehicle for the future development of the state. He also knows the value of reaching out and working with others in order to maximize development and provide people the best leadership possible.
With people like him at the helm, the state will write the proper history for itself.
When the final word is given let it be said that we want all Lagosians to look to the future with the hope and optimism that our best days remain before us and not behind us.
We walk into this primary strong and confidently believing in the right course we are to take. We shall emerge from this primary even stronger and more confident that we have taken that course by returning Lagos and our party to their finest path.
Signed:
Aswiaju Bola Ahmed Tinubu