USAfrica: Sam Okwulehie, educator extraordinaire and Umuahia's first Mayor. By Chido Nwangwu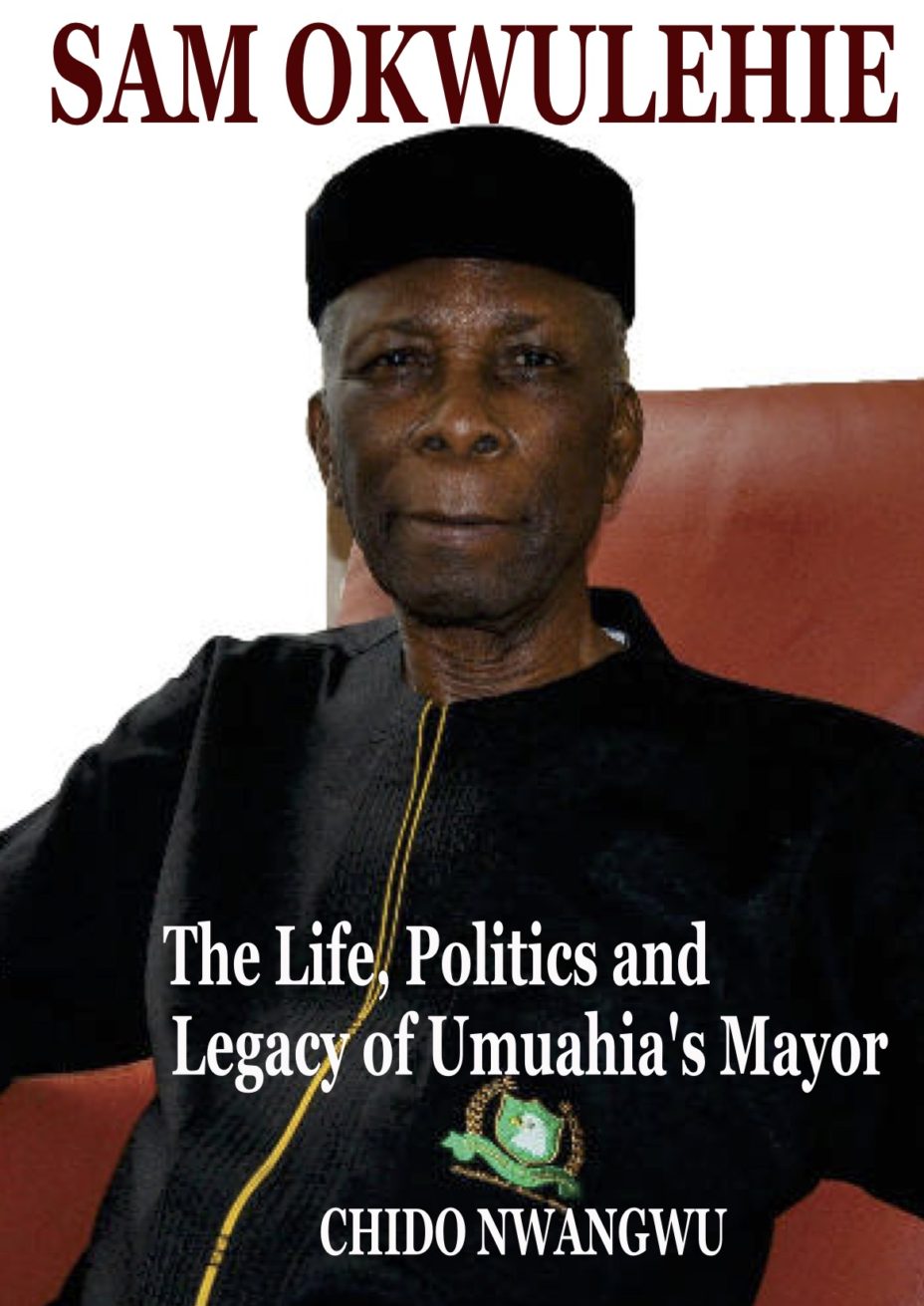 Long live Sam Okwulehie, educator extraordinaire and Umuahia's first Mayor.
By Chido Nwangwu and Sunday Ilo.
Special to USAfrica (Houston) • USAfricaonline.com • @Chido247 • @USAfricaLive
USAfrica: In the words of Wendell Wilkie, education is the mother of leadership. Fact is that very few men typified this nugget more than Chief Sam Okwulehie.
A man with the strong belief that education is the key to the economic and political emancipation of the individual and any nation.
It is this pioneer educationist, visionary, trail blazer and philanthropist that we celebrate, today in Black History month (February 16), which would have been his 86th birthday!  We celebrate a lifelong vocation of providing education to the needy and the less privileged around his environment. From several days of my interviews with him at his son Jamal's home near Houston, I could tell that the tasking, twin challenges of age and health could not mellow the kinetic joy and electric passion he showed whenever I took him back to the highways of lighting the lamp of education in his community!
But we cannot talk about Chief Sam Okwulehie without starting from the very beginning — especially his commitment to the roles of education as the catalyst for human and civilizational growth.
Indeed, as the great sage, Chinua Achebe wrote in his magnum opus, Things Fall Apart, a chick that will grow into a cock can be spotted from the very day it hatches….
Sam Okwulehie was born in Umuda Okpuala, Isingwu, an integral part of Umuahia's Ohuhu clan, on the 16th of February, 1932 to Chief Sam Okwulehie (Senior) Nwokeukwu and Lolo Echendu.
He died on the 30th of December, 2017.
His parents were devoted Christians who instilled in their kids the virtues of humility, honesty and hard work. These enduring virtues were to later become abidingly visible in the career of Chief Sam Okwulehie.
He started his elementary school in his village but left after two years to Umuoriehi primary school where he finished his Standard two class in 1940 after a brief interval.
His restlessness and hard work led him to Mission Hill, one of the few central schools in Umuahia, where he completed his standard three education and then proceeded to the much sought after Isingwu Central school where he secured his First School Leaving Certificate in 1947.
With his primary education now completed, there were so many options to advance in his career and under the counsel of his older brother, the late Rev. Appolos Sam Okwulehie, it was decided that he should proceed to a secondary school. But the difficulty then was that there was just one secondary school in the whole of Umuahia zone; the Methodist College at Uzuakoli, a challenge young Sam never forgot which inspired him to make a difference later in life.
As a result of the huge number of applicants struggling to gain admission in the Methodist College, his family decided not to take chances and he was sent to Onitsha where he got his admission into Providence High School, Onitsha.
Owing to the divine providence that accompanied him, he completed his secondary education and soon got a job at St. George's College, Enugu, where Mr. C.C. Chiedozie served as the school principal.
For about two years, he did what he cherished, tutoring many students in geography and English language. But when his father fell sick, he was obliged as the last son of the family, to go home and look after him. Unfortunately his father passed unto glory on the 5th of May 1957.
He resumed work at St. George's College after his dad's burial rites with new philosophical interpretation to the transiency and ephemerality of life, he was now more than ever determined to leave his footprints in the sands of time.
He was now more than ever before committed to pursue goals far bigger than his individual ambition and he embraced this vision with the certainty of a maestro. Indeed, as divine providence will have it, he met Chief Obafemi Awolowo, then the national leader of Action Group, that same year in 1957. This meeting in Enugu in the presence of other pantheons of Nigerian politics, including Anthony Enahoro, Samuel Ladoke Akintola and a host of other southwestern leaders gave him insights on the bigger pictures of national development.
Chief Sam Okwulehie recalled nostalgically to USAfrica Founder Dr. Chido Nwangwu that "most people in attendance at the historic meeting were blown away by Awolowo's eloquence and I was captivated by the idea that I, Sam, can make life, even more abundant for my people."
This Damascus experience imbued in him with so much zeal that he remained unfazed to the prevailing political correctness.
Then it was almost a crime for an Igbo man to associate with the Action Group but together with other like minds, including their leader, the famous S.G Ikoku, they built the pioneer political structure for his new party in Enugu. Their bravery did not go unnoticed at the party headquarters and soon Sam and his two other comrades were offered party jobs with irresistible salaries. In fact, it was thrice his then salary at St. George's College. Given that his main drive in life was how best to help his people, it fell on Mark Nwobiala from Umuahia, to prevail on him to accept the party job, and soon they proceeded to the Action Group Summer School in Western Nigeria for a six month leadership training after which he was posted back to Umuahia to open up more branches of the Action Group.
He went about his new  party job which so much missionary zeal and devotion that he soon attracted the attention of the then Premier of Eastern region, Dr. Micheal Okpara of the ruling NCNC.  After extensive interactions with the great Okpara, it became so clear to Sam that "the most effective way to accomplish his selfless service to his people was through the only party with a real chance of controlling the instrument of government in the eastern Nigeria."
Ever so pragmatic and sophisticated, Sam switched to the ruling NCNC and became head of the secretive intelligence unit, office of the Premier of Eastern region, where he again demonstrated his leadership skills. He was soon selected as the NCNC electoral candidate for Chairman of the old Umuahia local government council, which he won repeatedly in 1961, 1962 and 1963. He lost his re-election in 1964 but as a dogged and battle hardened fighter he reclaimed his seat in 1966.
For Sam, politics was not just about political position and thus right from his first tenure as council chairman in 1961, he envisioned and built a modern Timber market in Umuahia with unprecedented lock up shops etc. He leveraged on the friendship with Micheal Okpara to attract the provision of pipe borne water and tarred roads to his community. But his eyes were fixed on providing accessible and quality education to his rural community and so in 1962, through the help of his friend, Micheal Okpara, he got approval to build a pioneering private secondary school, the old Crusader Secondary School, Umuahia.
A feat he achieved from his own pocket at the age of 27!
Thus fulfilling his long held desire to educate and emancipate his people. This school  taught and continues to teach so many generations of students remains a testament to the enduring legacy of Sam Okwulehie. He advocated for healthcare services; and was later to become the first Nigerian to serve on the governing board of Umuahia's Queen Elizabeth Hospital.
Without a doubt, the soft spoken gentleman left indelible marks and worthy memories reflecting strategic thinking, swiftly animated and fulfilled through action, versatility, industry, diplomacy and tact.
As my Aro elders would have told Mazi Okwulehie: may your lineage endure!                 •Dr. Chido Nwangwu, Founder & Publisher of USAfrica multimedia networks since 1992, first African-owned, U.S-based newspaper published on the internet USAfricaonline.com; served as adviser to Houston's ex Mayor on Africa business and recipient of several journalism and public policy awards, has been profiled by the CNN International for his pioneering works on multimedia/news/public policy projects for Africans and Americans. He's completing the 2018 book, titled 'Mandela & Achebe: Footprints of Greatness.'                                                     +1-832-45-CHIDO (24436}  –  Chido247@Gmail.com
Aretha Franklin's melodious voice, dignity and clarity were triple drivers of her artistic excellence. By Chido Nwangwu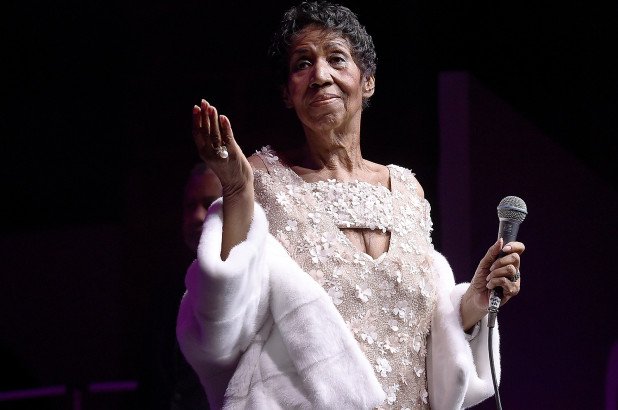 @Chido247
I believe that Aretha Franklin's melodious voice, dignity and clarity were triple drivers which continue to make her artistic excellence a trans-generational gift to humanity.
Aretha Franklin who made an outstanding entry into both gospel and soul music with the release of her first album in 1956, titled 'Songs of Faith', died today, August 16, 2018, at her home in Detroit. She was 76 years old.

Aretha was born on March 25, 1942, in Memphis, Tennessee.

She is the first woman to be inducted into the Rock & Roll Hall of Fame, and affectionately and deservedly called the Queen of Soul — especially in high regard for songs such as "Respect." She was a part of the U.S civil rights movement.

I believe that Aretha Franklin's melodious voice, dignity and clarity were triple drivers which continue to make her artistic excellence a trans-generational gift to humanity.
By Chido Nwangwu, Founder & Publisher of USAfrica [Houston], USAfricaonline.com and author of the soon-to-be-released 2018 book titled MLK, MANDELA & ACHEBE: Power, Leadership & Identity
SOYINKA accuses OBASANJO of awarding OIL blocks in return for SEX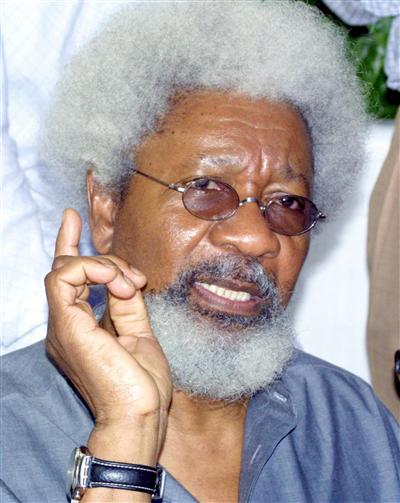 Special to USAfrica [Houston] and USAfricaonline.com
Nobel laureate Prof. Wole Soyinka, calling former President Olusegun Obasanjo, a degenerate, liar, predator and sadist, has challenged him to swear whether he never awarded oil blocks in return for sexual gratification while he presided over the affairs of Nigeria.
Soyinka spoke in his Interventions VIII series, titled: 'Quis Custodiet Ipsos Custodes?' also sub-titled 'Gani's Unfinished Business," launched recently in Lagos, Southwest Nigeria.
He said Obasanjo knows him so well that he does not make accusations lightly and that he despises snide insinuations. "I now challenge you (Obasanjo) to search your soul, very deeply, and swear to this nation that you never awarded oil blocks in return for sexual gratification. I do not make accusations lightly and I despise snide insinuations. I believe you know me well enough. And I am no prude, I am not a hypocrite of sexual desire, nor am I interested in the seamy side of Power. Take your time, think deeply and remember that each day brings you closer and closer to your Maker and the Day of Judgment-going by your own
professions."
Soyinka said sex-for-grades as a solution to that burdensome energy seemed to have become the practice, saying that even when Donald Trump and Bill Clinton were accused of sexual misconduct, no one ever accused Trump of using his nation's assets for a romp on the presidential desk of the oval office and that not even Clinton who nearly lost his office through Monica Lewinsky, was ever accused of passing off any of the White House heirlooms, or influenced contracts in return for sexual favour. "If I denounce you (Obasanjo) as a degenerate in need of help, remember that I do not require fiction. Verifiable truth is solemnly at my disposal. I do not concoct a thousand snipers for a thousand listed enemies of governance-one of the most impudent egregious fantasies ever manufactured by a former ruler, simply to destroy a successor and persuade oneself that one is a maker and breaker of governments," he said. Soyinka also said that during Obasanjo's celebration of the 10th anniversary of his Presidential library, the former president accused him of blocking his ambitions to become the Secretary General of the United Nations.
According to Soyinka, "could someone please stop crediting me with that level of international clout? Of course, I feel totally content and fulfilled with my contribution to that operation to 'save our world' from the clutches of a predator, sadist and liar-convincing evidence of which we provided in our successful diplomatic offensive-but the umbrage should also go to that very Femi Falana and the late Beko Ransome-Kuti, with whom I worked in close collaboration."
Soyinka also said that under Obasanjo's watch, and with proven collaboration, an elected governor was kidnapped, locked in a toilet and held there under duress to force him to sign cheques on the state treasury, saying that "he escaped confinement, thanks to a sympathetic policeman , but the state went up in flames. The state radio and television houses were torched. The House of Assembly and the law courts—my own special preserve-were vandalized. Who did you say was President at that time?" Soyinka made reference to a letter written to Obasanjo by Col. Abubakar Umar, in which the former military governor accused Obasanjo of awarding oil block indiscriminately and illegally. (News Agency of Nigeria and PMNews)
USAfrica BrkNEWS: Invasion of Nigeria's National Assembly, Trump's adviser says Daura is Buhari's enforcer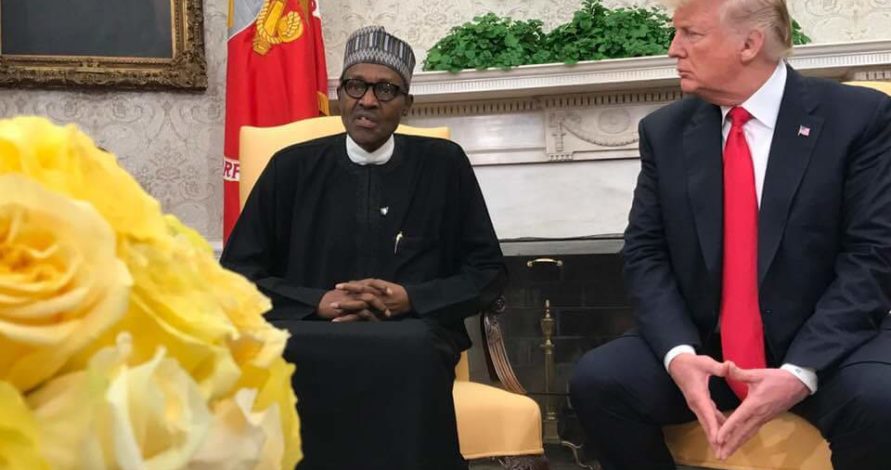 The latest disgrace brought upon Nigeria by a mix of masked and armed operatives of the Department of State Security [DSS], acting at the orders of the Director General of the DSS, Lawal Musa Daura, on Tuesday morning of August 8, 2018, prevented  lawmakers and staff from gaining access into the NASS building until voices were raised against the intrusion continues to draw local and international reactions.

One of U.S President Donald Trump's security advisers on Africa has told Houston-based USAfrica and USAfricaonline.com that "the White House has held cautious reservation about the genuineness of President Muhammadu Buhari's commitment to democracy and diversity in Nigeria."
He made the point that Mr. Daura is an enforcer of the Buhari agenda, spoken and unspoken; "they're very close…."
Meanwhile, retired General Buhari's deputy who is currently Nigeria's acting President, Yemi Osinbajo, a professor of law, has sacked Daura.
Also, the USAfrica News Index show that "U.S President Donald J. Trump, this afternoon Monday April 30, 2018 at the White House, told visiting Nigerian President Muhammadu Buhari that his government is not only monitoring but outraged by  "very serious problems with christians who are being murdered, killed in Nigeria."
The transcription of Trump's statement by USAfricaonline.com reads:
"We've had very serious problems with christians who are being murdered, killed in Nigeria. We're going to be working on that problem; and working on that problem very, very hard… because we can't allow that to happen."
Buhari, a retired army General and dictator/ruler (1984-1986), attempted to minimize those issues when he claimed, contrary to video evidence and eyewitness accounts, that the "farmers and herdsmen" only carry stick and machete; not AK-47s and other deadly weapons. Across the social media, Nigerians share pictures/videos of them brandishing weapons.
Obama administration and Buhari's started a deal for Nigeria to purchase up to 12 Embraer A-29 Super Tucano aircraft with sophisticated targeting gear for almost $600 million.
By Chido Nwangwu, Founder & Publisher of USAfrica [Houston], USAfricaonline.com and author of the soon-to-be-released 2018 book titled MLK, MANDELA & ACHEBE: Power, Leadership & Identity