USAfrica: Danjuma's bombshell on ethnic cleansing in Nigeria; IPOB says he's waking up late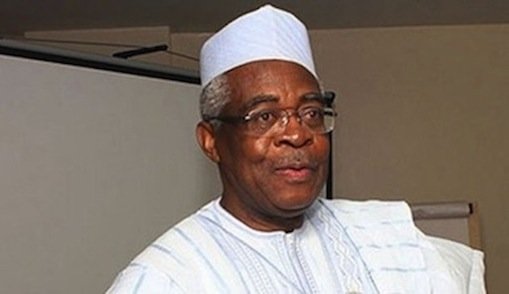 Danjuma's bombshell on ethnic cleansing in Nigeria; IPOB says he's waking up late
Special to USAfrica [Houston] • USAfricaonline.com • @Chido247  • @USAfricaLIVE
The Nigerian army and the IPOB [Indigenous People of Biafra] have responded to the controversial billionaire ex-Chief of Army Staff and ex-Minister of Defense, Lt. Gen. Theophilus  Danjuma (retd) who on Saturday March 24, 2018, screamed a deadly warning/alert to Nigerians to "rise up" and defend themselves against "ethnic cleansing" in Nigeria, alleging the killers are "colluding" with the country's armed forces to target specific areas.
Danjuma, the 80-years old  business mogul in the oil/gas, telecommunications and maritime sectors of the Nigerian economy said at the maiden convocation of the Taraba State University's 10th anniversary: "There is an attempt at ethnic cleansing in the state and of course, some rural states in Nigeria. We must resist it. We must stop it. Every one of us must rise up."
"Our Armed Forces are not neutral. They collude with the bandits to kill people, kill Nigerians. The Armed Forces guide their movements; they cover them. If you are depending on the Armed Forces to stop the killings, you will all die one by one.
"This ethnic cleansing must stop in Taraba State and other rural states of Nigeria otherwise Somalia will be a child's play.
"I ask every one of you to be alert and defend your country, defend your territory and defend your state. Defend yourselves because you have no other place to go. God bless our country."
Danjuma's financial pipeline runs through South Atlantic Petroleum Limited (SAPETRO), an oil exploration and production company that was established in 1995, and granted Oil Prospecting License (OPL) 246 in February 1998, covering 2,590 square kilometres (1,000 square miles). In February 2005, SAPETRO was granted Oil Mining Lease (OML) 130.
USAfricaonline.com is reporting that Theophilus Yakubu Danjuma, a Christian from the Jukun ethnic group near the middle belt of Nigeria, was an influential behind-the-scene supporter and heavyweight co-financier of the candidacy of Nigeria's current President, retired General Muhammadu Buhari, between 2014-2015.
Although, he is not a card-carrying member of any of Nigeria's ruling or opposition parties, the hard-charging Danjuma gave substantial financial support for the candidacy of two persons [both retired army Generals] who were elected President, variously in 1999, 2003 and 2015. But their performances in office were, in his assessment, according to my sources, "very disappointing."
IPOB ON DANJUMA'S CALL ON PEOPLE TO "RISE UP"
Meanwhile, IPOB through its spokesman, Emma Powerful said: "We state without any equivocation that all those killed by marauding Fulani herdsmen and the Nigerian military that provides them covert support died in vain because people like TY Danjuma initially supported the oppressors and vilified Mazi Nnamdi Kanu instead of paying careful attention to what he was saying."
IPOB predicts that "The same way the likes of TY Danjuma from the Middle Belt have woken up to the reality of the failed state that Nigeria has become, hopefully, so will South East governors, Ohaneze Ndigbo and PANDEF do in the coming months. Assuming they will take a leaf from Danjuma and have the courage to speak the truth as boldly as Danjuma has done. Going by their previous slavish antecedents, it remains doubtful they will ever do so because of their lowly status in the affairs of Nigeria.
"The question we are asking is why didn't Danjuma use places like Yemen Libya, Syria, Iraq, Palestine, etc to cite as an example? He mentioned the same country as [Mazi Nnamdi Kanu]  did because he can now see clearly where Nigeria is heading to. This implies that these same people who publicly condemned the style of agitation of IPOB were secretly listening to our leader all the time but stubbornly refused to do something about the injustices he was preaching against."
On its part, USAfrica notes, the army initially denied the charge of colluding and guiding the ethno-religious killers. In a second statement, the armed forces headquarters promised to investigate the Danjuma allegations.
Buhari contested and won under the banner of the APC, a party and presidency stifled by its naked instinct for nepotism, regional impunity, ideological sectarianism, punitive engagements as standard instruments of governance  and self-defeating insularity.
In 1998-1999, Danjuma gave support to his military mate, Olusegun Obasanjo — who became President under the umbrella of the corruption-ridden confederacy of financial locusts called the PDP.                                                                                                 By Chido Nwangwu, Founder & Publisher of USAfricaonline.com, CLASSmagazine and USAfrica magazine, appears occasionally as an analyst on CNN International, SKYnews (London) 
SOYINKA accuses OBASANJO of awarding OIL blocks in return for SEX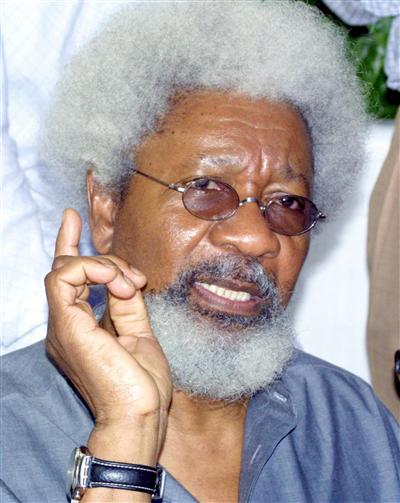 Special to USAfrica [Houston] and USAfricaonline.com
Nobel laureate Prof. Wole Soyinka, calling former President Olusegun Obasanjo, a degenerate, liar, predator and sadist, has challenged him to swear whether he never awarded oil blocks in return for sexual gratification while he presided over the affairs of Nigeria.
Soyinka spoke in his Interventions VIII series, titled: 'Quis Custodiet Ipsos Custodes?' also sub-titled 'Gani's Unfinished Business," launched recently in Lagos, Southwest Nigeria.
He said Obasanjo knows him so well that he does not make accusations lightly and that he despises snide insinuations. "I now challenge you (Obasanjo) to search your soul, very deeply, and swear to this nation that you never awarded oil blocks in return for sexual gratification. I do not make accusations lightly and I despise snide insinuations. I believe you know me well enough. And I am no prude, I am not a hypocrite of sexual desire, nor am I interested in the seamy side of Power. Take your time, think deeply and remember that each day brings you closer and closer to your Maker and the Day of Judgment-going by your own
professions."
Soyinka said sex-for-grades as a solution to that burdensome energy seemed to have become the practice, saying that even when Donald Trump and Bill Clinton were accused of sexual misconduct, no one ever accused Trump of using his nation's assets for a romp on the presidential desk of the oval office and that not even Clinton who nearly lost his office through Monica Lewinsky, was ever accused of passing off any of the White House heirlooms, or influenced contracts in return for sexual favour. "If I denounce you (Obasanjo) as a degenerate in need of help, remember that I do not require fiction. Verifiable truth is solemnly at my disposal. I do not concoct a thousand snipers for a thousand listed enemies of governance-one of the most impudent egregious fantasies ever manufactured by a former ruler, simply to destroy a successor and persuade oneself that one is a maker and breaker of governments," he said. Soyinka also said that during Obasanjo's celebration of the 10th anniversary of his Presidential library, the former president accused him of blocking his ambitions to become the Secretary General of the United Nations.
According to Soyinka, "could someone please stop crediting me with that level of international clout? Of course, I feel totally content and fulfilled with my contribution to that operation to 'save our world' from the clutches of a predator, sadist and liar-convincing evidence of which we provided in our successful diplomatic offensive-but the umbrage should also go to that very Femi Falana and the late Beko Ransome-Kuti, with whom I worked in close collaboration."
Soyinka also said that under Obasanjo's watch, and with proven collaboration, an elected governor was kidnapped, locked in a toilet and held there under duress to force him to sign cheques on the state treasury, saying that "he escaped confinement, thanks to a sympathetic policeman , but the state went up in flames. The state radio and television houses were torched. The House of Assembly and the law courts—my own special preserve-were vandalized. Who did you say was President at that time?" Soyinka made reference to a letter written to Obasanjo by Col. Abubakar Umar, in which the former military governor accused Obasanjo of awarding oil block indiscriminately and illegally. (News Agency of Nigeria and PMNews)