USAfrica: Buhari goes back to see his doctors in London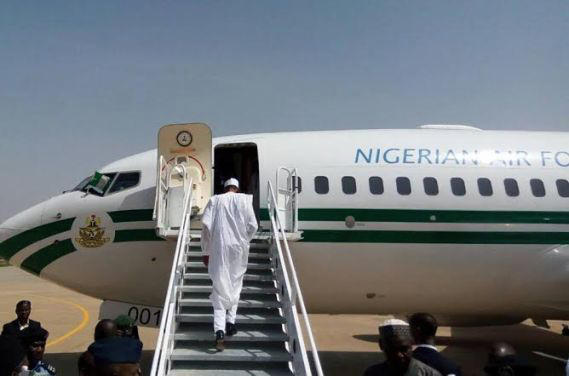 Special to USAfrica [Houston] • USAfricaonline.com  • @Chido247
Only a few days following his return from the United States, 

Nigeria's President Muhammadu Buhari has announced through his spokesman that 

he is travelling to the United Kingdom to see his doctor. "I will be travelling to the United Kingdom tomorrow [May 8], to see my doctor, at his request," retired Gen. Buhari stated on his official Twitter account.
Buhari who is 77-years added he will be away for four days, therefore, he has set Saturday, May 12, 2018 as his return date.
On his way back to Nigeria, he stopped over in London to get some medical attention — this fact was hidden from Nigerians with his special assistant [media] Garba Shehu claiming at that time that Buhari's health challenges did not force the re-routing through London.
On May 7, Shehu added "In the course of the technical stop-over for aircraft maintenance in London on his way back from Washington last week, the president had a meeting with his doctor."
USAfricaonline.com notes that Buhari  travelled to Britain from Abuja on Monday April 9, 2017. Buhari who has been facing severe criticism on his performance since May 2015 will held "discussions on Nigeria – British relations with Prime Minister Theresa May, prior to the Commonwealth Heads of Government Meetings scheduled for April 18 to 20."
Since Buhari became civilian President, his first trip to Britain for medical treatment, according to USAfrica News Index, took place from January to March, 2017. Soon, following the clear evidence of the challenges he had regarding his health, he made his longest and most talked about trip when he left Nigeria back to London on May 7, 2017 and returned to an apprehensive nation on August 19, 2017.
USAfrica: Petition to rename street opposite Trump Tower the Barack Obama Avenue inches to target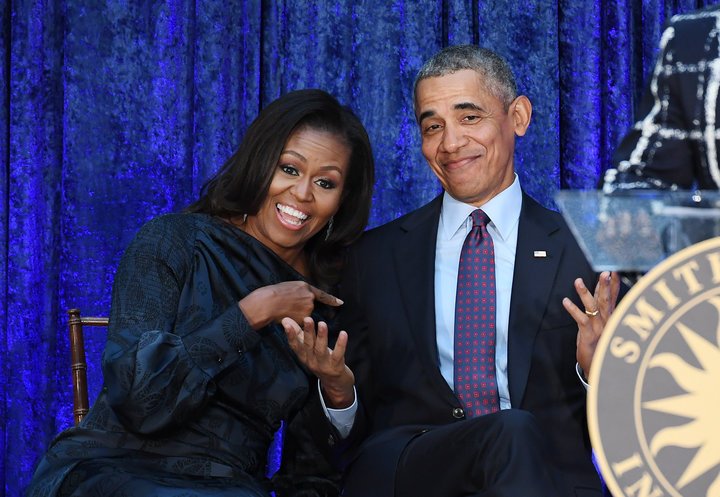 Evidently, "the thorny, combative paths of incumbent President Donald Trump and those of his immediate predecessor Barack Obama will not only cross but may, soon, permanently face each other", writes USAfricaonline.com Publisher Chido Nwangwu, a few minutes ago Saturday January 5, 2019.
This is as thousands of people continue to sign a new petition to rename part of New York City's Fifth Avenue after former President Obama.
The coordinators of the popular online petition, which has more than 12,414 signatures (as at this Saturday morning), states "We need 15,000" for the renaming of the block between 56th and 57th Streets in Manhattan "President Barack H. Obama Avenue."
They referenced a recent renaming of a stretch of highway in downtown Los Angeles after Obama, the 44th U.S. president.
"We request the New York City Mayor and City Council do the same by renaming a block of Fifth Avenue after the former president who saved our nation from the Great Recession, achieved too many other accomplishments to list, and whose two terms in office were completely scandal free."