USAfricaBooks Profile: Chike Momah on his novels, tips on longevity, Chinua Achebe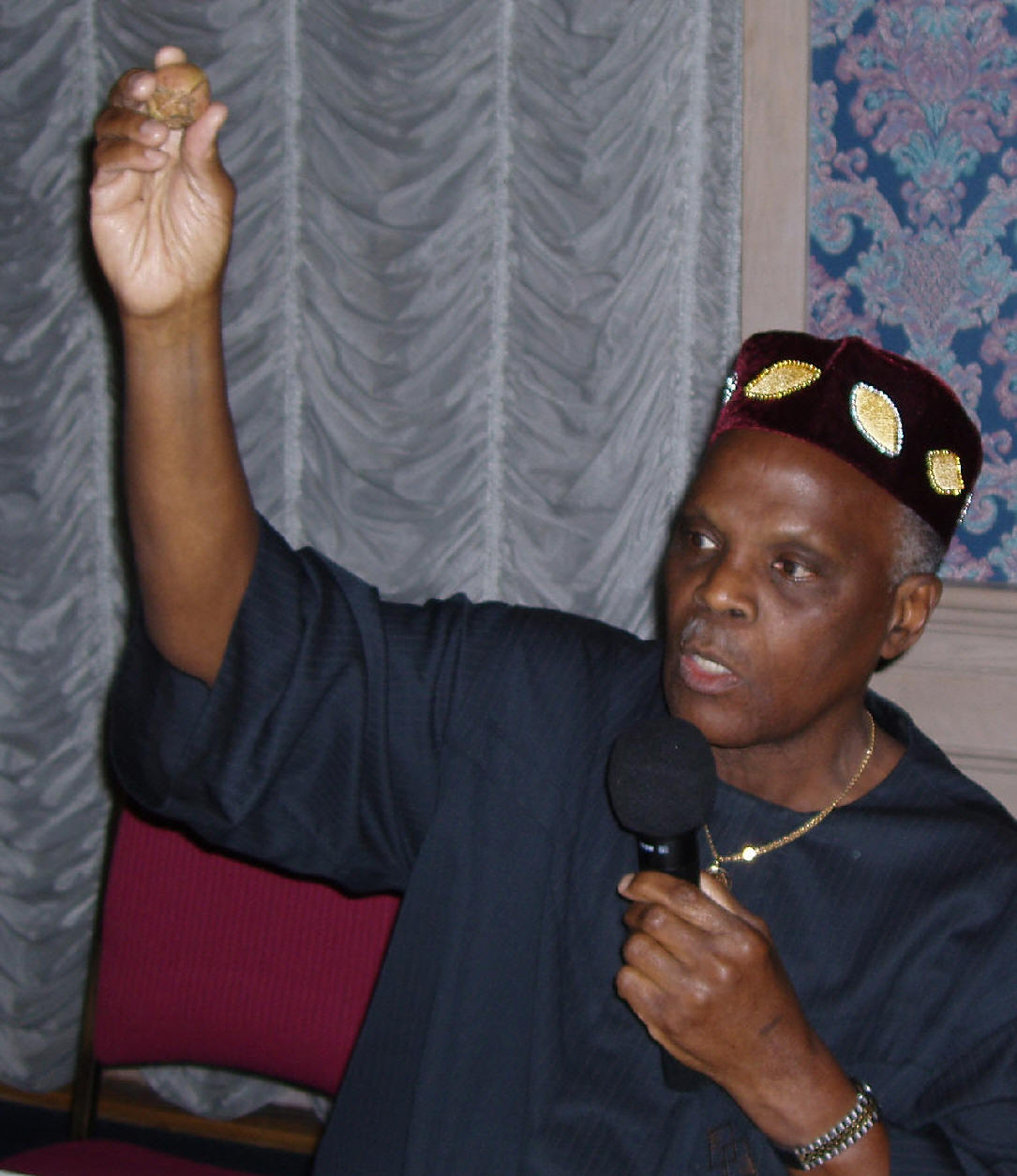 USAfricaBOOKS Profile/Review/Q&A: CHIKE MOMAH, former diplomat and author of 6 novels.
Special to USAfricaonline.com,  the USAfrica-powered e-groups of  Nigeria360, IgboEvents, UNNalumni,  and CLASSmagazine Houston. Follow us at Facebook.com/USAfricaChido and Twitter.com/Chido247
 His latest novel is  'The Jericho
Wall' (xlibris 2011; released in 2012). He speaks about   his novels, tips on longevity, his friend Chinua Achebe and the reading habits of Africans. He holds the title of 'Nnabuenyi Nnewi.' Interview by Chido Nwangwu, the Founder & Publisher, USAfrica, AchebeBooks.com & CLASSmagazine, Houston.

Excerpts:
1. USAfrica/Chido: Congratulations on your latest novel, The Jericho Wall. In your words, give a 150-word, thumbnail summary of the story to the readers of USAfrica and CLASSmagazine.
Momah: This is a story of the Igbo Diaspora in America, and the cultural conflicts that sometimes arise when an Igbo youth and an American fall in love and want to marry. Okocha, elder son of Lolo Ekemma and Chief Nat Anigbo falls in love with Tatiana Karefa, only daughter of Edna and Philip Karefa, a jovial , unapologetic Baptist. But Chief Anigbo is implacably opposed to his son's plan to marry the American girl, notwithstanding entreaties from Chikezie Odogwu, a well respected Igbo community elder. Okocha, for his part, sees the traditional and cultural underpinnings relating to the institution of marriage among the Igbo as a veritable WALL OF JERICHO that would not let an Igbo youth marry from outside the Igbo clan.
2. USAfrica/Chido: Here at USAfrica, we have observed your prolific capacity and artfulness in telling good stories; what informs your decision to choose and set your novels?
Momah: Most of my stories have a core of actual life experiences of myself or of other persons known to me. The details of the story line in every case, and sometimes the geographic setting, are of course fictionalized.
3. USAfrica/Chido: May I note and ask in the context of the fact you got your first degree in 1953 (History, English and Religious Studies) from the University College Ibadan, you're a worthy contemporary of some of Africa's foremost writers, including Prof. Chinua Achebe, Prof. Chukwuemeka Ike, Prof. Wole Soyinka, and several others, how has story-telling changed over the past 50 years in Nigeria and Africa?
Momah: I am not erudite enough to comment on the entire continent of Africa. But I know that Chinua Achebe's THINGS FALL APART, published in 1958, was epochal, and was the beginning of a new era in Nigerian literary writings. What Chinua Achebe did, apart from his quite masterly use of the English language, was to blaze the trail for those that followed: Wole Soyinka (Poet/Dramatist/Novelist, and Black Africa's first Literature Nobel Laureate), Chukwuemeka Ike (prolific novelist), Christopher Okigbo (probably Africa's finest poet of the last century), Chimamanda Adichie (foremost among the new crop of distinguished novelists, and who has been described as Chinua's "literary daughter"), to name just four writers. No matter in which genre they have written, each one of the above took his or her inspiration, directly or indirectly, from Chinua Achebe. He showed us how we can tell OUR own story our own way and, not least, adapting and using our own idioms and expressions, to heighten the African essence and flavor of our stories.
4. USAfrica/Chido: Continuing on the same line, we all know that your versatile and creative energies in writing did not emerge overnight. Nnabuenyi, what motivated you to become a writer? And, I know that
my great mentor, the very distinguished Chinua Achebe, is still your close friend and school mate as far  back as the late 1940s at Government College Umuahia. Did he influence your interest to write novels?
Momah: I was motivated to become a writer by one of the most basic urges in our human condition: the desire to try to do what my two best friends had done so well, namely Chinua Achebe and Chukwuemeka Ike. The three of us were best friends, first in the mid-forties in the Government College, Umuahia, and later in the University College, Ibadan. I held back when they launched their literary careers because I knew I could never match their deep knowledge of the Igbo cultural underpinnings so essential in the telling of OUR stories. But as I advanced through the autumn of my life, I learnt to overcome that mental paralysis, and began to write my stories. Achebe and Ike, both told me, in their different ways: "If you have a story to tell, just go ahead and tell it!" That is what I have tried to do ever since.
5. USAfrica/Chido: How are the Nigerian and literature communities receiving and responding to your novels, both as scholarship and commercial product?
Momah: The answer to this question, not to put too fine a point on it, is that the reading public has not responded in any significant way to my novels. Their marketing and circulation have been extremely limited, for the rather obvious reason that my stories have been consistently rejected by the known and commercial publishers. In other words, I have had to be my own publisher, and have given away probably more complimentary copies than I have sold.
6. USAfrica/Chido: Assess the reading habits of the Nigerian and African communities.
Momah: The best way I know to comment on my fellow Nigerians in this matter is to state, quite simply, that Nigerians STUDY! What is called GENERAL READING, that is, reading that is not directed towards a course of STUDY, and therefore to examinations, is not a habit that is particularly well developed among us. I suspect – but do not know for sure – that the same applies to the rest of Black Africa.
7. USAfrica/Chido: Which of your novels has sold the most? And do you know why?
Momah: None!
8. Who are your favorite personalities in history, artistes and writers?
Momah: That is a tough one! But to the extent that I dare to answer it, I have to confess that I have a partiality for persons like me. Among musicians, my favorites are Michael Jackson, and Nat King Cole among the men, and the late lamented Whitney Houston (God rest her soul!) and Diana Ross among the women. Stage and Film performers: Sidney Poitiers, Denzel Washington and Morgan Freeman, to whom I would add Sir Lawrence Olivier. Chinua Achebe takes first place among writers.
9. USAfrica/Chido: Nnabuenyi Nnewi, you spoke, like I did, at the February 4, 2012  ceremonies in Dallas (Texas) celebrating the life and meaning of the late, charismatic leader of the Republic of Biafra, Ikemba Chukwuemeka Odumegwu Ojukwu. Both of you are prominent sons of Nnewi, and I believe, age-mates. Ojukwu is scheduled to be buried on March 2, 2012. What are your thoughts?
10. Assess him from the eyes of your training as a historian, and a Nigerian diplomat in Switzerland during the years of Biafra; and any personal perspective on him.
Momah: I would like to give one consolidated response to questions 9 and 10. (Momah forwarded as a response his tribute on the occasion of the celebration of his life of Ojukwu in Dallas, now published exclusively by USAfricaonline.com and the USAfrica-powered IgboEvents e-group. USAfrica published it here on February 29, 2012, titled "Nigeria's refusal to respect Aburi accord forced Ojukwu to lead Biafra." https://usafricaonline.com/2012/02/29/nigerias-refusal-to-respect-aburi-accord-forced-ojukwu-to-lead-biafra-by-chike-momah/
11. USAfrica/Chido: In my view and others, Nnabuenyi Chike Momah is made complete by the blessing of his marriage to an outstanding wife and exemplary daughter of the Igbo nation, Ethel Momah (nee Obi). You have been married since 1959; much longer before I was born (for the purpose of fair disclosure, the Momahs gave me the rare privilege of proposing their 50th anniversary toast in Dallas in 2010). Sir, please share with all of us the ingredients for a successful marriage. Tell us about the uniqueness of Mrs. Ethel Momah…
Momah: The ingredients for a successful marriage? My two-pronged answer: (a) Deep-seated affection for one's spouse, the type that triumphs over all arguments and quarrels that are inevitable in most marriages; (b) Reverence for the very institution of matrimony, into which one should not enter lightly or playfully.
ETHEL is the second daughter of the great Chief Zacchaeus Chukwukaelo OBI, Okemili-Nnewi, Onunekwulu-Igbo, otherwise known as "Z.C.", successor to the Owelle Dr. Nnamdi Azikiwe and Barrister Amanze Njoku as the President of the IGBO STATE UNION, precursor organization to the OHANEZE-NDIIGBO, the current apex Igbo organization in Nigeria. Ethel Momah (Arunne) – proof that the offspring of a snake is usually long – is the current President of the Nnewi Union (Dallas-Fort Worth), and was, from 2004 through 2008, the Vice-President of the NNEWI-U.S.A. (NUSA), the umbrella organization of Ndi-Nnewi in these United States.
12. USAfrica/Chido: Speak to the issue of better living, longevity and life. You still look terrific for a man born on October 20, 1930. What tips do you have to share…..
Momah: Longevity is a gift from God. But we can help ourselves and God by living an active life, both physically and mentally/intellectually.
13. One wish…
Momah: Long life and true happiness for every member of my family: my wife, my children and their children… I am 81 years old, and counting. And I do not want to appear greedy, but every additional year God gives me is a very welcome "icing on the cake"!
• Chido Nwangwu is the Founder & Publisher of Houston-based USAfrica multimedia networks, first African-owned, U.S-based newspaper published on the internet USAfricaonline.com;  and recipient of several journalism and public policy awards was recently profiled by the CNN International for his pioneering works on multimedia/news/public policy projects for Africans and Americans. He served as adviser on Africa business to Houston's former Mayor Lee Brown.
WHY I CELEBRATE THE LIFE AND WORKS OF NELSON MANDELA. By Chido Nwangwu  https://usafricaonline.com/2010/07/15/mandela-why-i-celebrate-his-life-works-by-chido-nwangwu/
Why Chinua Achebe, the Eagle on the Iroko, is Africa's writer of the century. By Chido Nwangwu, Publisher of USAfrica, and first African-owned, U.S-based newspaper published on the internet USAfricaonline.com https://usafricaonline.com/chido.achebebest.html
——-
• For racist Soccer actions, Liverpool's player Suarez should be suspended.  By Chido Nwangwu. Follow us at Facebook.com/USAfricaChido and Twitter.com/Chido247
USAfrica: As Egypt's corrupter-in-chief Mubarak slides into history's dustbin.  By Chido Nwangwu. https://usafricaonline.com/2011/01/30/chido-nwangwu-as-egypt-corrupter-in-chief-mubarak-slides-into-historys-dustbin-egyptians-not-waiting-for-obama-and-united-nations/
Obama's Africa agenda, our business and democracy. By Chido Nwangwu, Publisher of USAfricaonline.com and CLASS magazine and The Black Business Journal
Nigeria's Federal Republic of Insecurity. By Chido Nwangwu, Publisher of USAfrica, USAfricaonline.com and the Nigeria360 e-group. https://usafricaonline.com/2011/12/17/nigeria-federal-republic-of-insecurity-by-chido-nwangwu/ : IF any of the Nigerian President's 100 advisers has the polite courage for the extraordinary task of reminding His Excellency of his foremost, sworn, constitutional obligation to the national interest about security and safety of Nigerians and all who sojourn in Nigeria, please whisper clearly to Mr. President that I said, respectfully: Nigerians, at home and abroad, are still concerned and afraid for living in what I call Nigeria's Federal Republic of Insecurity. FULL text of commentary at USAfricaonline.com https://usafricaonline.com/2011/12/17/nigeria-federal-republic-of-insecurity-by-chido-nwangwu/
Jonathan's Boko Haram problem and firing of Ringim. By Chido Nwangwu
https://usafricaonline.com/2012/01/25/jonathans-boko-haram-problem-and-firing-of-ringim-by-chido-nwangwu/
Related insight: USAfrica's October 17, 2001 special report/alert: Nigeria's bin-Laden cheerleaders could ignite religious war, destabilize Africa. By USAfrica's Publisher Chido Nwangwu. https://usafricaonline.com/chido.binladennigeria.html
http://www.google.com/search?client=safari&rls=en&q=USAfrica+Chido+Nwangwu+al-qaeda+terrrorism+nigeria&ie=UTF-8&oe=UTF-8
https://usafricaonline.com/tag/al-qaeda/
Related and prior reporting on the Jos crises on USAfrica, click here: https://usafricaonline.com/2011/08/16/10-killed-in-renewed-violence-near-jos/
News archives related to Jos, here https://usafricaonline.com/?s=jos
310 killed by Nigeria's 'talibans' in Bauchi, Yobe n Maiduguri; crises escalate. USAfricaonline.com  on  July 28, 2009. www.usafricaonline.com/chido.ngrtalibans09.html
http://www.groundreport.com/World/310-killed-by-Nigerias-talibans-in-Bauchi-Yobe-n-M/2904584
Trump looks foolish and crazy screaming about Obama's birth certificates, college records and Muslim connection. By Raynard Jackson
USAfrica: As Egypt's corrupter-in-chief Mubarak slides into history's dustbin.  By Chido Nwangwu. https://usafricaonline.com/2011/01/30/chido-nwangwu-as-egypt-corrupter-in-chief-mubarak-slides-into-historys-dustbin-egyptians-not-waiting-for-obama-and-united-nations/
Tunisia, Egypt . . . Is Nigeria next? By Prof. Rosaire Ifedi           https://usafricaonline.com/2011/02/13/tunisia-egypt-is-nigeria-next-by-prof-rosaire-ifedi/
In the light of an icon, my mentor Stanley Macebuh (1942-2010). By Chido Nwangwu  https://usafricaonline.com/2011/03/07/stanley-macebuh-tribute-by-chido-nwangwu/ 
USAfrica: Buhari to debate Atiku, Moghalu on January 19; rising Sowore not listed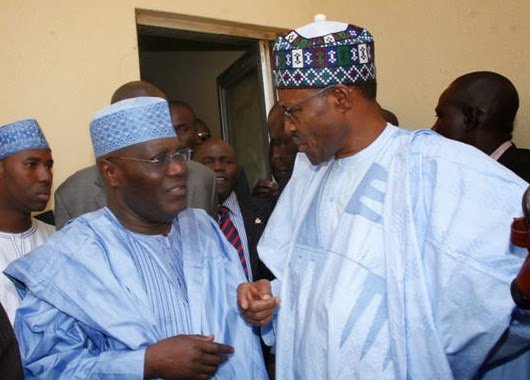 As the countdown to the February 2019 presidential elections in Africa's most populated country continues, Nigerian Elections Debate Group (NEDG) and the Broadcasting Organisations of Nigeria (BON) have announced the "names of political parties" that they have pre-qualified to participate in the 2019 vice presidential and presidential debates.
The Executive Secretary of the NEDG, Eddie Emesiri, listed the parties as the following: Allied Congress Party of Nigeria (ACPN), Alliance for New Nigeria (ANN), All Progressives Congress (APC), Peoples Democratic Party (PDP) and Young Progressives Party (YPP).
The Presidential debate will hold on Saturday, January 19, 2019 while the VP debate will be in Abuja on Friday, December 14, 2018.
President Buhari, a retired army general who does not warm up to contrary even if helpful views, USAfrica notes, will have the opportunity of counterpoint exchanges with his 2015 former ally Atiku Abubakar, and especially from the  former deputy Governor of Nigeria's Central Bank Prof. Kingsley Moghalu. 
Significantly, the debate excludes Omoyele Sowore, the activist-journalist and young candidate who is among the top canvassers and most travelled candidates (inside and outside Nigeria) in search of votes. By Chido Nwangwu, Founder & Publisher of USAfrica [Houston] and USAfricaonline.com
https://usafricaonline.com/2018/05/19/usafrica-why-saharareporters-sowores-disrupt-the-nigerian-system-message-is-gaining-momentum-by-chido-nwangwu/
Global Terrorism Index ranks Nigeria, Somalia and Egypt among the worst hit.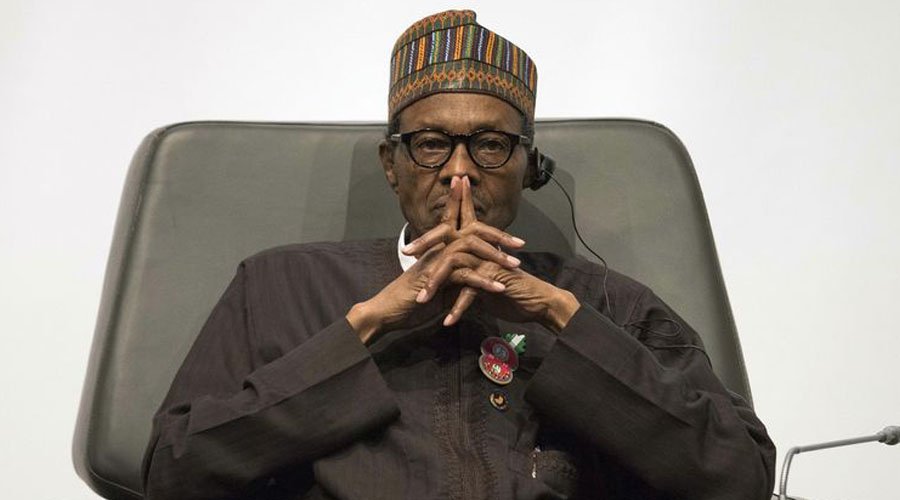 The Global Terrorism Index for 2018 has been released by the Institute for Economics and Peace, which recorded 3 African countries of Nigeria, Somalia and Egypt among the worst hit. Iraq's almost daily blasts placed it at the top, followed by Afghanistan, Nigeria, Syria, and Pakistan.
The GTI found that "the global impact from terrorism is on the decline, it also shows that terrorism is still widespread, and even getting worse in some regions."
The United States is at number 20.
The Index ranked 138 countries based on the severity of terror attacks throughout 2017, and found that "The total number of deaths fell by 27 percent between 2016 and 2017, with the largest falls occurring in Iraq and Syria. The overall trend of a decline in the number of deaths caused by acts of terror reflects the increased emphasis placed on countering terrorism around the world since the surge in violence in 2013."
"In the Maghreb and Sahel regions of Northern Africa, there has been a resurgence of terrorist activity in the past two years, most notably of al-Qa'ida. As of March 2018 there were more than 9,000 members of terrorist groups active in the region, mostly concentrated in Libya and Algeria," it noted.
The GTI assessed the total global economic impact of terrorism at almost $52 billion.
USAfricaonline.com notes that the attacks by Nigeria's Boko Haram and its affiliates mainly in the north east and exponential rise in the violence unleashed by the Fulani herdsmen negatively affected the country. By Chido Nwangwu @Chido247
Nigerian army posts Trump video to justify shooting muslim Shiites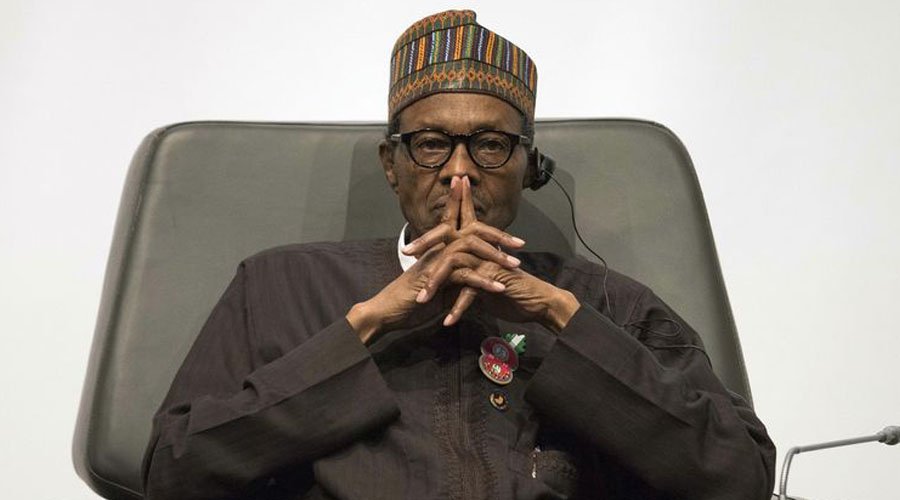 Nigeria's army (has) posted a video of US President Donald Trump saying soldiers would shoot migrants throwing stones to justify opening fire on a Shiite group (last) week.
In the video, Trump warns that soldiers deployed to the Mexican border could shoot Central American migrants who throw stones at them while attempting to cross illegally.
"We're not going to put up with that. They want to throw rocks at our military, our military fights back," said Trump in remarks made on Thursday.
"I told them (troops) consider it (a rock) a rifle. When they throw rocks like they did at the Mexican military and police, I say consider it a rifle."
Nigeria's defence spokesman John Agim told AFP that the army posted the video in response to criticism that its security forces had acted unlawfully.
The Islamic Movement of Nigeria (IMN) said 49 of its members were killed after the army and police fired live bullets at crowds who marched near and in the capital Abuja. The army's official death toll was six.
Amnesty International said Wednesday it had "strong evidence" that police and soldiers used automatic weapons against IMN members and killed about 45 people in an "unconscionable use of deadly force by soldiers and police".
The United States embassy in Nigeria said Thursday it was "concerned" and called for an investigation.
"The video was posted in reaction to the Amnesty International report accusing the army of using weapons against pacifist Shiite protesters…. Not only did they use stones but they were carrying petrol bombs, machetes and knives, so yes, we consider them as being armed," said Agim.
"We intervened only because the IMN members are trying to harm our people, they are always meeting us…at security check points and trying to provoke us, they even burned a police vehicle."
Nigeria, Africa's largest economy, is almost evenly split between a mostly Muslim north — which is predominantly Sunni — and a largely Christian south.
Experts have warned the government that a heavy-handed response to the group risks sparking conflict in a volatile region where poverty is widespread.
IMN leader Ibrahim Zakzaky has been in custody since 2015, when an army crackdown killed 300 of his supporters who were buried in mass graves, according to rights groups.
Zakzaky is facing a culpable homicide charge in connection with the 2015 violence. He remains in jail despite a court order granting him bail.
On Thursday, 120 of 400 IMN members arrested by police on Monday were  charged with "rioting, disturbance of public peace and causing hurt," said a court official in Abuja on Friday.
According to court documents seen by AFP, the IMN members had been ordered to disperse but they "refused and started throwing stones at the police officers and other members of the public and thereby caused them bodily harm".
All the suspects pleaded not guilty and were granted bail with the court hearing to resume on December 5.