10 killed in renewed violence near Jos.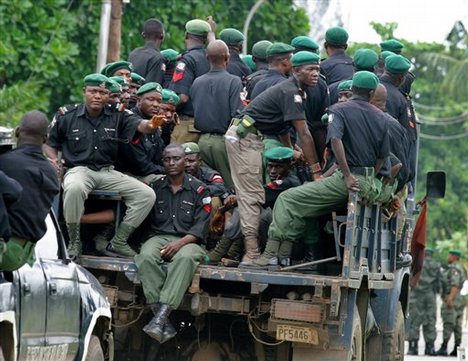 Special to USAfricaonline.com
August 16, 2011: At least 10 people were killed in overnight attacks in northern Nigerian city of Jos, sparking protest as angry youths took to the roads in the area.The simultaneous killings which occurred last night were carried out in Heipang and Korut villages of Barkin Ladi local government area of Plateau State.
"Four military identity cards and a military cap was found at the scene of the attack," the Chairman of Barkin Ladi local government council, Emmanuel Lomang said.
He narrated that the attackers began to shoot at about 12:30 am to scare the people, and later attacked a house at Heipang where they killed seven members of the family of one Nnaji with matchetes.
One Margaret Deme whose husband, Deme was shot and killed in her presence said those who killed her husband came in black attires and were escorted by soldiers.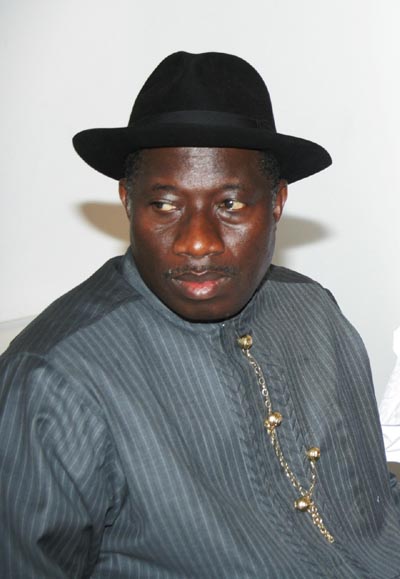 "When they knocked on our door, my husband who was in the village for the weekend opened the door and was subsequently shot and killed leaving me with five children to cater for." she said.
The assailants then proceeded to the house of their next door neighbours where they killed two brothers, Samuel and Adamu Gwom, she continued.
But the spokesman of the Military Special Task Force(STF) on Jos crisis, Captain Charles Ekeocha, who also confirmed the attack, however, said, "My troops went to the area to repel the attack. In the process, the vigilantes in the area opened fire on our troops."
"In retaliation one of the vigilantes with AK47 riffle and 30rds of 7.62mm (special) was shot. He later died on the way to the hospital and his remains have been deposited in a mortuary at Jos University Teaching Hospital (JUTH)," Ekeocha said.
Several people have died in internecine crises involving ethnic Fulanis and Beroms in Jos and its environs.
Sometimes the clashes take religious colouration as Christians attack Muslims or vice versa. Majority of the Fulanis are Muslims while the Beroms are mostly Christians. wire/pti/