Sex, Soccer and 2014 World Cup.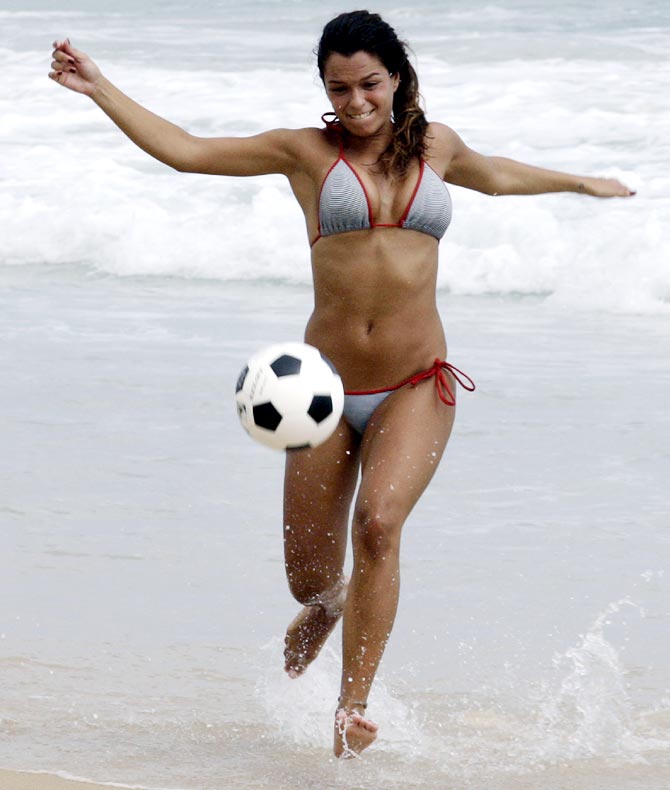 Sex, Soccer and 2014 World Cup
By Chido Nwangwu
Exclusive commentary for USAfricaonline.com, CLASSmagazine,  and USAfrica multimedia networks, Houston. Follow USAfrica at Facebook.com/USAfricaChido , Facebook.com/USAfrica247 and Twitter.com/Chido247 
USAfrica: As the 2014 World Cup soccer competition enters the decisive knockout phase with 16 national teams, the issue of sex and the soccer players is rising to the top, in a rather open way.
Shall we say, it's been different strokes and choices for different teams and countries.  From Europe to Africa, the Nigerian national team's position on sex has no restrictions if it is with your wife; and not with a girlfriend. While Nigeria, France, Brazil, the U.S and others have made it to the round of 16 teams – with their conditional qualification for sexual intimacy, the puritan, strictly no sex Iran and Bosnia-Herzegovina did not.
France's former team doctor has frankly said that sex is "relaxing" for these players of soccer…. The German team allows some sex but not the night before a match. They qualified into the 16 teams showdown after beating the U.S by one goal.
The South American soccer stars of Costa Rica took a no sex stand, and have had commendable performance at the games.
USAfricaonline.com is informed that some of the players who had thoughts of the Brazilian 'bonga bonga' sessions had their carnal imaginations dashed. For example, Bosnia-Herzegovina manager Safet Susic made it very clear even before the team arrived that: "There will be no sex in Brazil. This is not a holiday trip, we are there to play football at the World Cup."
Indeed, it was no holiday, and hopefully they heeded Susic's no sex order. It's a new country and the 2014 World Cup marked their first World Cup victory whereby they defeated Iran 3-1 but still lost in the group.
These social observations which we have tried to make about sex and the 2014 World Cup reflect a rather interesting mix of issues about whether sex motivates or distracts from a critical, high value competition.
I'll take a step back to history to capture the thoughts of one woman who's rated very sexy in her looks and dalliances. It's the late model Marilyn Monroe who said "We are all born sexual creatures,thank God, but it's a pity so many people despise and crush this natural gift." I think people despise promiscuity, her promiscuity — including her romance with late President John F. Kennedy in 1960s.
It was Robert A. Heinlein, author of 'The Cat Who Walks Through Walls' who argued that "Sex, whatever else it is, is an athletic skill…."
Essentially, some of the coincidental outcomes of the soccer matches which I have cited will continue to raise the consequential, familiar question about how the human interest in sex impacts performance of other tasks, competitive sports and psychological needs of the competitors. Am I suggesting an advantage outcome for those who permit sex, or 'some' sex over those who do not? No!
By the way, let's note that the multiple gold trophy winning hosts Brazil says something like: bring on the sex, as long as it is not (wink wink) "acrobatic." Acrobatic??
From what we can see at the Copacabana beach in Rio de Janeiro, Brazilians mingle samba, soccer, acrobatics and ….       •Dr. Chido Nwangwu, moderator of the Achebe Colloquium (Governance, Security, and Peace in Africa) December 7-8, 2012 at Brown University in Rhode Island and former adviser on Africa business/issues to the Mayor of Houston, is the Founder & Publisher of Houston-based USAfrica multimedia networks since 1992, first African-owned, U.S-based newspaper published on the internet USAfricaonline.com; CLASSmagazine, AchebeBooks.com, the USAfrica-powered e-groups of AfricanChristians, Nigeria360 and the largest pictorial events megasite on the African diaspora www.PhotoWorks.TV . He was recently profiled by the CNN International for his pioneering works on multimedia/news/public policy projects for Africans and Americans    e-mail: Chido247@Gmail.com wireless 1-832-45-CHIDO (24436).
VIDEO #CNN special #CHIBOK Girls n #BokoHaram Live intvw wt the Founder of USAfrica multimedia and public policy networks Chido Nwangwu. CNN anchors John Berman n Michaela Pereira, on May 6, 2014.  
WHY I CELEBRATE THE LIFE AND WORKS OF NELSON MANDELA. By Chido Nwangwu  https://usafricaonline.com/2010/07/15/mandela-why-i-celebrate-his-life-works-by-chido-nwangwu/
and friendship hold lessons for humanity and Africans, the author Chido Nwangwu takes a measure of their works and consequence to write that Mandela and Achebe have left "footprints of greatness."
He chronicles, movingly, his 1998 reporting from the Robben Island jail room in South Africa where Mandela was held for decades through his 20 years of being close to Achebe. He moderated the 2012 Achebe Colloquium at Brown University in Providence, Rhode Island."I'll forever remember having walked inside and peeped through that historic Mandela jail cell (where he was held for most of his 27 years in unjust imprisonment) at the dreaded Robben Island, on March 27, 1998, alongside then Editor-in-chief of TIME magazine and later news chief executive of the CNN, Walter Isaacson (and others) when President Bill Clinton made his first official trip to South Africa and came to Robben Island. Come to this island of scourge and you will understand, in part, the simple greatness and towering grace of Nelson Mandela", notes  Chido Nwangwu, award-winning writer, multimedia specialist and founder of USAfricaonline.com, the first African-owned U.S-based newspaper published on the internet, in his first book; he writes movingly from his 1998 reporting from South Africa on Mandela. http://www.mandelaachebechido.com/
USAfrica: Buhari to debate Atiku, Moghalu on January 19; rising Sowore not listed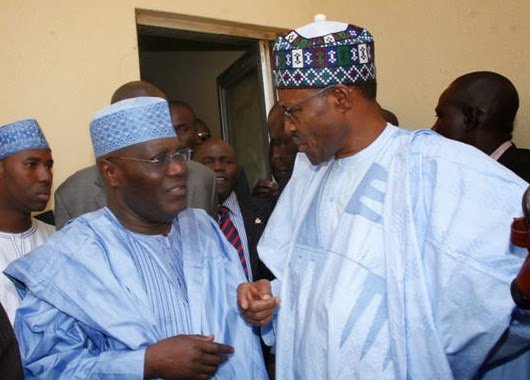 As the countdown to the February 2019 presidential elections in Africa's most populated country continues, Nigerian Elections Debate Group (NEDG) and the Broadcasting Organisations of Nigeria (BON) have announced the "names of political parties" that they have pre-qualified to participate in the 2019 vice presidential and presidential debates.
The Executive Secretary of the NEDG, Eddie Emesiri, listed the parties as the following: Allied Congress Party of Nigeria (ACPN), Alliance for New Nigeria (ANN), All Progressives Congress (APC), Peoples Democratic Party (PDP) and Young Progressives Party (YPP).
The Presidential debate will hold on Saturday, January 19, 2019 while the VP debate will be in Abuja on Friday, December 14, 2018.
President Buhari, a retired army general who does not warm up to contrary even if helpful views, USAfrica notes, will have the opportunity of counterpoint exchanges with his 2015 former ally Atiku Abubakar, and especially from the  former deputy Governor of Nigeria's Central Bank Prof. Kingsley Moghalu. 
Significantly, the debate excludes Omoyele Sowore, the activist-journalist and young candidate who is among the top canvassers and most travelled candidates (inside and outside Nigeria) in search of votes. By Chido Nwangwu, Founder & Publisher of USAfrica [Houston] and USAfricaonline.com
https://usafricaonline.com/2018/05/19/usafrica-why-saharareporters-sowores-disrupt-the-nigerian-system-message-is-gaining-momentum-by-chido-nwangwu/
Global Terrorism Index ranks Nigeria, Somalia and Egypt among the worst hit.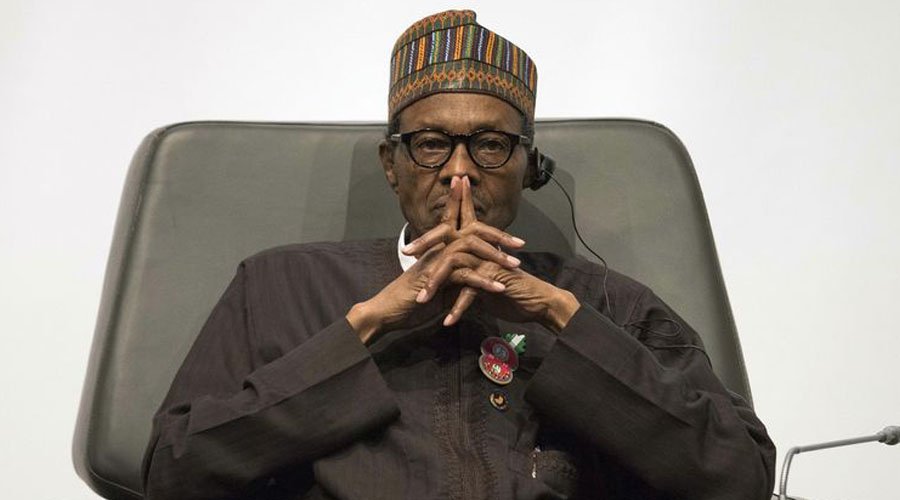 The Global Terrorism Index for 2018 has been released by the Institute for Economics and Peace, which recorded 3 African countries of Nigeria, Somalia and Egypt among the worst hit. Iraq's almost daily blasts placed it at the top, followed by Afghanistan, Nigeria, Syria, and Pakistan.
The GTI found that "the global impact from terrorism is on the decline, it also shows that terrorism is still widespread, and even getting worse in some regions."
The United States is at number 20.
The Index ranked 138 countries based on the severity of terror attacks throughout 2017, and found that "The total number of deaths fell by 27 percent between 2016 and 2017, with the largest falls occurring in Iraq and Syria. The overall trend of a decline in the number of deaths caused by acts of terror reflects the increased emphasis placed on countering terrorism around the world since the surge in violence in 2013."
"In the Maghreb and Sahel regions of Northern Africa, there has been a resurgence of terrorist activity in the past two years, most notably of al-Qa'ida. As of March 2018 there were more than 9,000 members of terrorist groups active in the region, mostly concentrated in Libya and Algeria," it noted.
The GTI assessed the total global economic impact of terrorism at almost $52 billion.
USAfricaonline.com notes that the attacks by Nigeria's Boko Haram and its affiliates mainly in the north east and exponential rise in the violence unleashed by the Fulani herdsmen negatively affected the country. By Chido Nwangwu @Chido247
Nigerian army posts Trump video to justify shooting muslim Shiites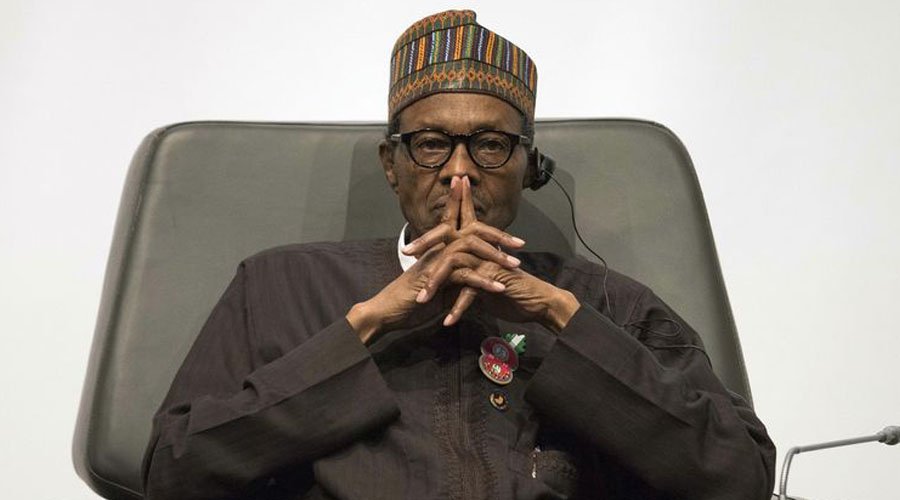 Nigeria's army (has) posted a video of US President Donald Trump saying soldiers would shoot migrants throwing stones to justify opening fire on a Shiite group (last) week.
In the video, Trump warns that soldiers deployed to the Mexican border could shoot Central American migrants who throw stones at them while attempting to cross illegally.
"We're not going to put up with that. They want to throw rocks at our military, our military fights back," said Trump in remarks made on Thursday.
"I told them (troops) consider it (a rock) a rifle. When they throw rocks like they did at the Mexican military and police, I say consider it a rifle."
Nigeria's defence spokesman John Agim told AFP that the army posted the video in response to criticism that its security forces had acted unlawfully.
The Islamic Movement of Nigeria (IMN) said 49 of its members were killed after the army and police fired live bullets at crowds who marched near and in the capital Abuja. The army's official death toll was six.
Amnesty International said Wednesday it had "strong evidence" that police and soldiers used automatic weapons against IMN members and killed about 45 people in an "unconscionable use of deadly force by soldiers and police".
The United States embassy in Nigeria said Thursday it was "concerned" and called for an investigation.
"The video was posted in reaction to the Amnesty International report accusing the army of using weapons against pacifist Shiite protesters…. Not only did they use stones but they were carrying petrol bombs, machetes and knives, so yes, we consider them as being armed," said Agim.
"We intervened only because the IMN members are trying to harm our people, they are always meeting us…at security check points and trying to provoke us, they even burned a police vehicle."
Nigeria, Africa's largest economy, is almost evenly split between a mostly Muslim north — which is predominantly Sunni — and a largely Christian south.
Experts have warned the government that a heavy-handed response to the group risks sparking conflict in a volatile region where poverty is widespread.
IMN leader Ibrahim Zakzaky has been in custody since 2015, when an army crackdown killed 300 of his supporters who were buried in mass graves, according to rights groups.
Zakzaky is facing a culpable homicide charge in connection with the 2015 violence. He remains in jail despite a court order granting him bail.
On Thursday, 120 of 400 IMN members arrested by police on Monday were  charged with "rioting, disturbance of public peace and causing hurt," said a court official in Abuja on Friday.
According to court documents seen by AFP, the IMN members had been ordered to disperse but they "refused and started throwing stones at the police officers and other members of the public and thereby caused them bodily harm".
All the suspects pleaded not guilty and were granted bail with the court hearing to resume on December 5.