USAfrica: Biafra agitation, history and Nigeria President Buhari's disdain for the Igbo. By Arthur Nwankwo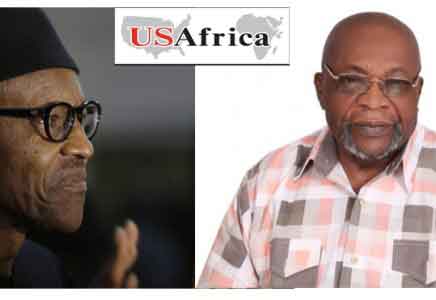 Biafra agitation, history and Nigeria President Buhari's disdain for the Igbo.                                                                          By Arthur Agwuncha Nwankwo
THAT Nigeria's President Muhammadu Buhari has deep-seated disdain for the Igbo (Ndigbo) is not in doubt, the kind of hubris that birthed anti-Semitism against the Jews. But history is emphatic on the fact that such ingrained hatred for a group of people almost always comes with huge costs and consequences. That Muhammadu Buhari as a young military officer internalized this anti-Igbo sentiment in the North is not in doubt. That Buhari was part of this plot to exterminate the Igbo race during the civil war is stating the obvious. That the same hatred against Ndigbo is still ingrained in him even till date is glaring. That Buhari is today the president of Nigeria does not retract from the fact that Ndigbo disgusts him. The leopard never changes its colour- no matter the weather.
Special to USAfricaonline.com,  and USAfrica multimedia networks, Houston. Follow USAfrica at Facebook.com/USAfricaChido , Facebook.com/USAfrica247 and Twitter.com/Chido247
You will agree with me that so much has been said and written in recent times concerning Nigeria's President Muhammadu Buhari's attitude to the Igbo that further commentary on it may seem like beating a dead horse. On this occasion, I tend to differ; essentially, because it is in presenting the precarious situation of the Igbo in Nigeria especially under this administration before the court of public opinion (both domestic and international) that the truth can be deciphered. This truth is both historical and empirical.
              In the African narrative tradition, the bridging of time and space is a common reality essentially because individuals and groups of people tend to retrieve salient facts from their historical past in other to know where they are coming from; where they are and where they are most likely going to be in future.
              For instance, among the Akan tribe of Ghana, the proverb of "sankofa",(in Igbo: "cheta nyaa" or remember yesterday) harps on the importance of getting from the past the wisdom and guidance therein that may have been forgotten and which is needed to navigate the present and plan for the future. "Cheta nyaa" is a clarion call to
remember the lessons of yesterday; to rediscover the Igbo spirit of patriotism; to reawaken the pure, sublime, noble and stoic spirit of our forbears in order to restore and make whole again that which have been severed and fragmented.
              Thus, when the Igbo want to speak to a person, especially a stiff-necked person, the discussion is usually encoded in proverbs. For Ndigbo, proverbs are a form of folklore, which are often used during the exchange of formal and informal conversations, story-telling or stating a point of emphasis. The concise structure and the poetic quality of the Igbo proverbs make it a popular and appealing form of oral literature. Thus, Chinua Achebe's assertion that in Igbo conversations, 'proverbs are the palm oil with which words are eaten' becomes trite. In Igbo cosmology, the profundity and intensity of Cheta nyaa transcends time and space. In situating our position in Nigeria, Ndigbo are guided by this philosophy.
              It is for this reason that I have chosen to speak to you in proverbs. As our people say, to whom a proverb is spoken to and explained, the dowry paid on his /her mother head amount to a waste. A stubborn fowl always end up in the old woman's soup pot, goes a popular Igbo proverb.
There is gainsaying the fact that Ndigbo have borne the brunt of the Nigerian tragedy for no other reason than they tend to survive where others have failed. This tendency by Ndigbo to weather the odds and make a success of a seemingly impossible situation has excited the jealousy and hatred of less endowed groups in Nigeria. For nearly half a century,the core part of northern Nigeria have not hidden their intense hatred of Ndigbo and, on the slightest excuse; have physically demonstrated their intention to wipe out the Igbo race. It is a historical fact that even under the colonial rule, several outbreaks of violence occurred in the north with Ndigbo as marked target of destruction. The intentional massacre of Ndigbo in Jos in 1945 is a case in point; and what is even more curious is that the colonial authorities at that time never instituted an inquiry into the gruesome massacre of the Igbo's.
This orgy of massacre of Ndigbo was played out again in 1953 in Kano. Given the intensity of this renewed wave of wanton destruction of the lives and property of Ndigbo in Kano at that time, the British colonial government ordered an inquiry. The report of that inquiry produced incontestable evidence of intention, deliberation and organization on the part of the authorities of northern Nigeria to exterminate the Igbo.
Given the intense hatred against Ndigbo in the north and the consequent externalization of this hatred by the northern establishment, the Atrocities Tribunal was set up to identify the course of this hatred and document the atrocity against Ndigbo in the north. On page 133-135 of the tribunals report, it was stated that the northern Nigerian authorities along with their collaborators have devised a seven point agenda aimed at wiping out Ndigbo living in the northern region and other part of the country.
In March 1964, during debate in the Northern Regional House of Assembly, the prevailing bitterness of the North against Ndigbo was publicly proclaimed and their physical elimination was officially announced. Contribution from members such as Mallam Bashari Umaru,Megida Lawan, Alhaji Yusuf Bayero, Alhaji Usman Liman (Sarkin Musawa) Alhaji Mustafa ismaila zanna Dujuna (then federal minster of establishment and training)and Alhaji Ibrahim musa Gashash (then minister of land and survey) confirmed a deep seated bitterness and hatred against Ndigbo and hinted on their physical elimination. So the military coup of 1966 and its interpretation as an Igbo coup merely provided the widow for the implementation of the northern agenda for the decimation of Ndigbo in Nigeria.
In the early days of Nigerian civil war, radio broadcast from Kaduna confirmed the foregoing programme. To the glory of God, our people bravely resisted the genocidal pogrom orchestrated by the Nigerian establishment and today we are still in the mortal battle to save our skins from death.
I recall that during the war, Radio Nigeria based in Lagos would always broadcast a war song in Hausa (before and after news broadcast), which translate thus: "let us go and crush them! We will pillage their property; ravish their womenfolk, murder their men folk and complete what we started in 1966". This was the philosophy with which Nigeria prosecuted the war against Ndigbo. For instance, Ganiyu Sodeinde was of the Nigerian army attached to the Nigerian army weapon training depot. His service number is NA/38611. In one of his entries in his war diary, he told his men that it may be difficult to subjugate Ndigbo in the war but even if such prospect was feasible in the war, his fear was that another generation of Ndigbo would wake up one day and pick up the struggle. To forestall that kind of situation, he ordered his men to kill any Igbo person they saw.
That Muhammadu Buhari as a young military officer internalized this anti-Igbo sentiment in the North is not in doubt. That Buhari was part of this plot to exterminate the Igbo race during the civil war is stating the obvious. That that hatred against Ndigbo is still ingrained in him even till date is glaring. That Buhari is today the president of Nigeria does not retract from the fact that Ndigbo disgusts him. The leopard never changes its colour no matter the weather.
If the Igbo view Buhari with suspicion, it is because they are aware that he played an active part in the genocidal atrocities committed against them during the war. For instance it is on record that he was the person who led the federal military campaigns against Ndigbo at Nsukka, Abagana ,Nkpor,Abakaliki and Ogoja. Under his instructions, soldiers under his command touched all the villages around which were occupied by harmless, starved and starving Igbo children, women and the sickly. at the point of the massacre, the soldiers began to jubilate; chanting "Nnewi is next".
If the Igbo view Buhari presidency with reservation, or accused it of implementing an Hausa-Fulani agenda, it is because they are not unaware of the mindset of many of the core northern heavy weights that masterminded the emergency of Buhari. Just listen to Aliyu Gwarzo's comments in 2014:
"When I say that the presidency most come to the north next year, I am referring to the Hausa-Fulani core north and not any northern Christian or Muslim minority tribe. The Christians in the north…and all the others are nothing; and the Muslim minorities in the north know that when we are talking about leadership in the north and in Nigeria, Allah has given it to us, the Hausa –Fulani. They can grumble moan and groan as much as they want but each time they go into their bedroom to meet there wives and each time they get on their prayer mat to begin their prayer, it is we the Fulani they think of, that they fear, that they bow to and that they pray for. Some of them are even ready to give us their wives and daughters for one night sport and pleasure. They owe us everything. This is because we gave them Islam through the great jihad waged by Sheik Usman Dan Fodio. We also capture Ilorin, killed their local king and installed our Fulani Emir. We took that ancient town from the Yoruba and their filthy pagan gods. We liberated all these places and this entire people by imposing Islam on them by force. It was either the Koran or the sword and most of them chose the Koran. In return for the good works of our forefathers,  Allah, through the British, gave us Nigeria to rule and to do as we please. Since 1960 we have been doing that and we intend to continue". It is this kind of mindset that creates anarchy; breeds hate and births Bloodshed.
In 2014, when Buhari indicated his interest to contest for the presidency again, he was asked how he hoped to woo Igbo voters considering his role during the war. Fielding the question on BBC Hausa service monitored in Kaduna, he noted that "the Igbo's hate him for what happened during the Biafra war'. He went further to say, "I don't have any regret, and at such do not owe any apology to them, in fact if there is a repeat of the civil war again, I will kill more Igbo's to save the country".
It is indeed a shame that some of our leaders could speak in this manner. But the truth is that Nigeria cannot be saved merely by killing of Ndigbo. And that brings me to the question askd by Buhari during his recent media chat on Wednesday, December 30, 2015: "What does the Igbo want?" Whereas the present federal government may close its eyes to the plight of Ndigbo in Nigeria and ask such sarcastic or rather sardonic questions, it does not diminish the truth that Ndigbo have made enormous sacrifices for the good and development of this country.
For anybody and especially president Buhari to ask such rhetorical question begs the issue. What do the Igbo want? I think the answer is fairly straight forward! We want justice. We want equity. We want fairness. We want inclusion. We want a democratic space that will afford our people the unfettered externalization of their creative ingenuity; where they can feather their industry and where they can be protected from the vermin of genocide occasioned by hatred and religious fundamentalism or bigotry.
Is it not obvious that Nigeria is a complex simultaneous equation; an admixture of water and oil. Among mathematician, there is a formula known as "almighty formula" for solving such complex equations; and those who read chemistry will always tell u that for water and oil to mix there must be an emulsifying agent. Nigeria's "almighty formula" or emulsifying agent does not lie in the massacre of Ndigbo; neither does it lie in voicing or implementing primordial streams of bitterness and hatred against Ndigbo. It lies on a round table dialogue.
Boko Haram, for instance is not a chance occurrence; it is rather a signification of the determination of the fundamentalist Islamic north for the creation of a political space that will guarantee them unfettered implementation of sharia and a pure Islamic state. Thus if the youths in Niger-Delta suddenly rise up in arms  against the Nigerian state, it is because they desire an equitable, just and fair Nigerian society where they would reap the benefit of the resources domiciled in their area. If the Yoruba nation, under the aegis of OPC or Afenifere desires an Oduduwa republic it is because they are minded to know that the events of June 12 signify a lopsided federation where one group is intent on lording it over others. if the Berom in Plateau are constantly engaged in fratricidal strife against the Hausa community in Jos, it is because the Nigerian federation is deficit on the questions of citizenship and indigeneity. Hence if MASSOB or the Zionist movement of Biafra or the independent people of Biafra (IPOB) embark on peaceful protest to ask for a renegotiated Nigeria, they are only echoing the sentiments of the north, west and south. They are not derailing in anyway; and government should listen to their demand. While many Biafra agitators may be slaughtered in cold blood by the Nigerian state, the spirit of Biafra will not die basically because the contradictions that spawn Boko Haram, militancy and ethnic nationalism are as incandescent and virulent as ever. Therefore Ndigbo cannot be made the scapegoat of the Nigerian conundrum. Ndigbo lives!
This is why I have always maintained that Nigerian's only safety valve lies in a roundtable discussion to fashion out a frame work for the continued existence of Nigeria as a corporate entity. The best we have gotten close to the Republican constitution of 1963 was the outcome of the 2005 National Political Reform Conference and the last one convoked by formal president Jonathan. What Buhari owes Nigeria is the political will to implement the recommendations of those constitutional conferences. Any other way leads to doom and self destruction. And, I dare to ask: do we have any other escape route to this impending implosion? I doubt!                                                                               •Dr. Nwankwo, the Chancellor of the Eastern Mandate Union and Chairman of Fourth Dimension publishing corporation, is the author of several books, political scientist and human rights defender. 
————– 
@Chido247 

Boko Haram: SkyNews London interview wt USAfrica Publisher Dr. Chido Nwangwu on BOKO HARAM vs BUHARI (Nigeria's President inaugurated May 29, 2015). Interview on May 30 (Houston) May 31 (London) 2015
————–
VIDEO #CNN special #CHIBOK Girls n #BokoHaram Live intvw wt the Founder of USAfrica multimedia and public POLICY networks Chido Nwangwu. CNN anchors John Berman n Michaela Pereira.  
USAfrica:: Buhari's rejection of Rolls-Royce ride in London, Obasanjo and lessons of history. By Chido Nwangwu.  https://usafricaonline.com/2015/05/24/buharis-rejection-of-rolls-royce-ride-in-london-obasanjo-and-lessons-of-history-by-chido-nwangwu/
Forthcoming 2015 BOOK: In this engaging, uniquely insightful and first PERSON
 reportage book, MANDELA & ACHEBE: Footprints of Greatness, about two GLOBAL
 icons and towering PERSONS
 of African descent whose exemplary lives
 and friendship HOLD
 lessons for humanity and Africans, USAfrica Founder Chido Nwangwu takes a measure of their works and CONSEQUENCE
 to write that Mandela and Achebe have left "footprints of greatness."
He chronicles, movingly, his 1998 reporting from the Robben Island jail room in South Africa where Mandela was held for decades through his 20 years of being CLOSE
 to Achebe. He moderated the 2012 Achebe Colloquium at Brown UNIVERSITY
 in Providence, Rhode Island."I'll forever remember having walked inside and peeped through that HISTORIC
 Mandela jail cell (where he was held for most of his 27 years in unjust imprisonment) at the dreaded Robben Island, on March 27, 1998, alongside then Editor-in-chief of TIME magazine and later news chief EXECUTIVE
 of the CNN, Walter Isaacson (and others) when PRESIDENT
BILL
 Clinton made his first official trip to South Africa and CAME
 to Robben Island. Come to this island of scourge and you will understand, in part, the simple greatness and towering grace of Nelson Mandela", notes  Chido Nwangwu, award-winning writer, multimedia 
specialist and founder of USAfricaonline.com, the first African-owned U.S-based newspaper published on the INTERNET
, in his first book; he writes movingly from his 1998 reporting from South Africa on Mandela. http://www.mandelaachebechido.com/
  •Dr. Chido Nwangwu, moderator of the Achebe Colloquium (GOVERNANCE
, SECURITY
, and PEACE
 in Africa) December 7-8, 2012 at Brown UNIVERSITY
 in Rhode Island and former ADVISER
 on Africa business/issues to the Mayor of Houston, is the Founder & Publisher of Houston-based USAfrica multimedia networks since 1992, first African-owned, U.S-based newspaper published on the INTERNET
 USAfricaonline.com; CLASSmagazine, AchebeBooks.com, the USAfrica-powered e-groups of AfricanChristians, Nigeria360 and the largest pictorial events megasite on the African diaspora www.PhotoWorks.TV . He was recently profiled by the CNN International for his pioneering works on multimedia/news/public policy projects for Africans and Americans.   E-MAIL
: Chido247@Gmail.com
FIRESTORM: Trump's false tweet on "South Africa land and farm seizures and expropriations and the large scale killing of farmers"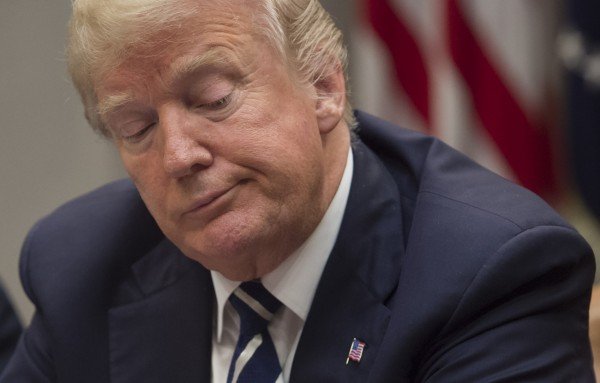 JOHANNESBURG: South Africa accused US President Donald Trump of fuelling racial tensions on Thursday (Aug 23) after he said farmers were being forced off their land and many of them killed.
Trump's tweet touched on the overwhelmingly white ownership of farmland in South Africa – one of the most sensitive issues in the country's post-apartheid history.
The foreign ministry said in a statement it would meet officials at the US embassy to challenge the "unfortunate comments", which were "based on false information".
Foreign Minister Lindiwe Sisulu would also speak directly with her American opposite number, Secretary of State Mike Pompeo, it added.
Trump wrote overnight: "I have asked Secretary of State … Pompeo to closely study the South Africa land and farm seizures and expropriations and the large scale killing of farmers."
His tweet apparently followed a segment on conservative Fox News about [an alleged] plan to change the constitution to speed up expropriation of land without compensation to redress racial imbalances in land ownership.
"'South African Government is now seizing land from white farmers'," said Trump's post, which tagged the show's host, Tucker Carlson, as well as the channel.
In the clip, Carlson painted an apocalyptic picture of the situation accompanied by on-screen graphics warning of the "threat of violence and economic collapse".
President Cyril Ramaphosa, who faces elections in 2019, has claimed expropriating farms without
compensating their owners would "undo a grave historical injustice" against the black majority during colonialism and the apartheid era.
Even though apartheid ended in 1994, the white community that makes up eight per cent of the population "possess 72 per cent of farms" compared to "only four per cent" in the hands of black people who make up four-fifths of the population, Ramaphosa said.
The stark inequality stems from purchases and seizures during the colonial era that were then enshrined in law during apartheid.
But plans to change the constitution have yet to be approved by parliament, and there is a vigorous debate in South Africa about how land redistribution would work – and whether seizures could be economically damaging as they were in post-independence Zimbabwe.
Mmusi Maimane, the leader of the main opposition Democratic Alliance party which opposes forced expropriation but backs land reform, said "fear mongering by international leaders adds no value".
"The injustices of land dispossession in South Africa can be addressed by our constitution in its current form. We must ensure ownership of land for all South Africans," he tweeted.
Later on Thursday, US State Department spokeswoman Heather Nauert called for "a peaceful and transparent public debate".
However she added that on "the expropriation of land without compensation, our position is that that would risk sending South Africa down the wrong path".
Earlier this year, Australian Immigration Minister Peter Dutton sparked a diplomatic row after he said that Canberra should give "special attention" to white South African farmers seeking asylum.
The level of violence against farmers and farm workers is hotly contested but the police's latest figures show there were 74 farm murders in 2016-17, according to the Africa Check fact-checking site.
South Africa's leading farming lobby group AgriSA on Thursday praised the government's "commitment to agriculture".
"As a country it's important that we find solutions together – we did this pre-1994 and we can do it again," AgriSA chief executive Omri van Zyl told the SABC broadcaster.
Van Zyl was speaking at a conference on the land issue also attended by Deputy President David Mabuza who warned against "spreading falsehoods".
"We would like to discourage those who are using this sensitive and emotive issue of land to divide us," he said.
But Kallie Kriel, chief executive of AfriForum – a group that advocates for its largely white membership – welcomed Trump's intervention and attacked Ramaphosa for pressing ahead with the policy.
"We need to get international support to put pressure on the South African government to hopefully make them re-visit their stance," he told AFP.
Kriel added that Trump could suspend South Africa from the African Growth and Opportunity Act trade programme if property rights were not respected.
"The US has a lot of power," he said.
South Africa's rand currency dropped as much as 1.9 per cent against the US dollar following Trump's tweet, according to the Bloomberg news agency, ending four days of gains against the greenback.
Julius Malema, the leader of the radical opposition Economic Freedom Fighters party, called Trump a "pathological liar" and told him to "stay out of South Africa's domestic affairs". ref AFP
USAfrica: Danger ahead as Nigeria face population explosion without plan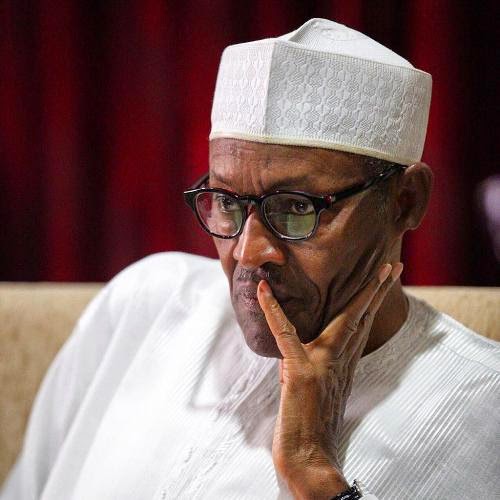 By the Council on Foreign Relations
Special to USAfrica [Houston] • USAfricaonline.com
At a population conference in New York, Chairman of the National Population Commission (NPC) Eze Duruiheoma estimated that the current population of Nigeria is 198 million, and that the population living in urban areas has been growing 6.5 percent annually over the past fifty years. He cites that World Population Prospects prediction that by 2050, Nigeria will displace the United States as the third most populous country in the world after China and India. He also noted the 2014 World Urbanization Prospects prediction that by 2050, 77 percent of Nigeria's population will be urban. The NPC chairman also looked at the number of internally displaced Nigerians. With respect to the Boko Haram insurrection in the northeast, Duruiheoma estimated that the number of internally displaced is 1.76 million, which is lower than other estimates, some of which can be as high as 2.5 million.
Nigerians know they are by far the most populous country in Africa, and they are proud of it. Estimates of the size of the country's population range from the World Bank's 186 million to 205 million by UN agencies. An accurate census is difficult in Nigeria in part because of infrastructure shortcomings. In the past, too, census results have also fueled ethnic and religious conflicts exploited by political figures. Nevertheless, in 2017 the director general of the NPC raised the possibility of a census in 2018. Given the practical and political difficulties and with the prospect of national elections in 2019, that timeframe seems overly optimistic. In the meantime, it is necessary to fall back on careful estimates.
Duruiheoma pointed out in New York that Nigeria's urban population growth has not been accompanied by a "commensurate increase in social amenities and infrastructure." More generally, economic growth has not kept up with population growth. Hence, the enormous slums outside city centers.
In effect, Nigeria has no population policy that would limit births, and Nigerians have traditionally valued large families. Yet the country's rapid population growth, especially in urban areas, poses difficult economic, social, and public health challenges. A huge, rapidly growing population is not necessarily a source of national strength.
USAfrica: Trump warns Buhari on "christians are being murdered, killed in Nigeria… we can't allow that to happen"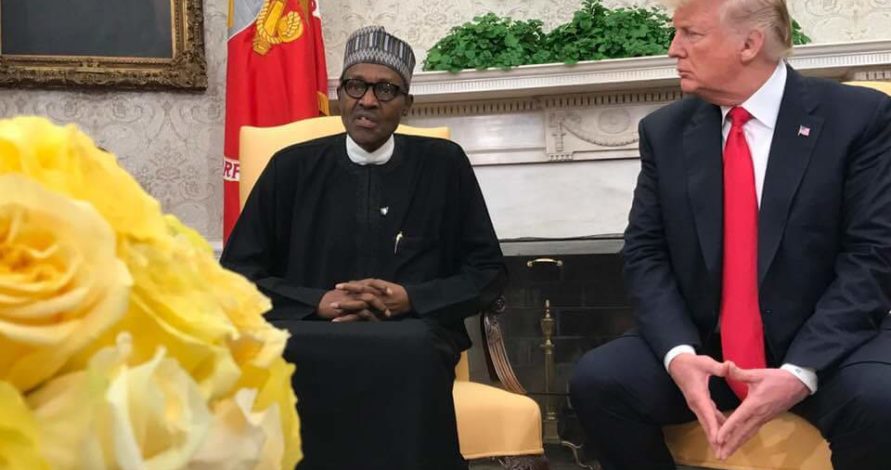 Trump warns Buhari on "christians who are being murdered, killed in Nigeria… we can't allow that to happen."
U.S President Donald J. Trump, this afternoon Monday April 30, 2018 at the White House, told visiting Nigerian President Muhammadu Buhari that his government is not only monitoring but outraged by  "very serious problems with christians who are being murdered, killed in Nigeria."

The transcription of Trump's statement by USAfricaonline.com reads:

"We've had very serious problems with christians who are being murdered, killed in Nigeria. We're going to be working on that problem; and working on that problem very, very hard… because we can't allow that to happen."

Buhari, a retired army General and dictator/ruler (1984-1986), attempted to minimize those issues when he claimed, contrary to video evidence and eyewitness accounts, that the "farmers and herdsmen" only carry stick and machete; not AK-47s and other deadly weapons. Across the social media, Nigerians share pictures/videos of them brandishing weapons.

Obama administration and Buhari's started a deal for Nigeria to purchase up to 12 Embraer A-29 Super Tucano aircraft with sophisticated targeting gear for almost $600 million.

By Chido Nwangwu, Founder & Publisher of USAfrica [Houston], USAfricaonline.com and author of the 2018 book titled MLK, MANDELA & ACHEBE: Power, Leadership & Identity