Buhari's rejection of Rolls-Royce ride in London, Obasanjo and lessons of history. By Chido Nwangwu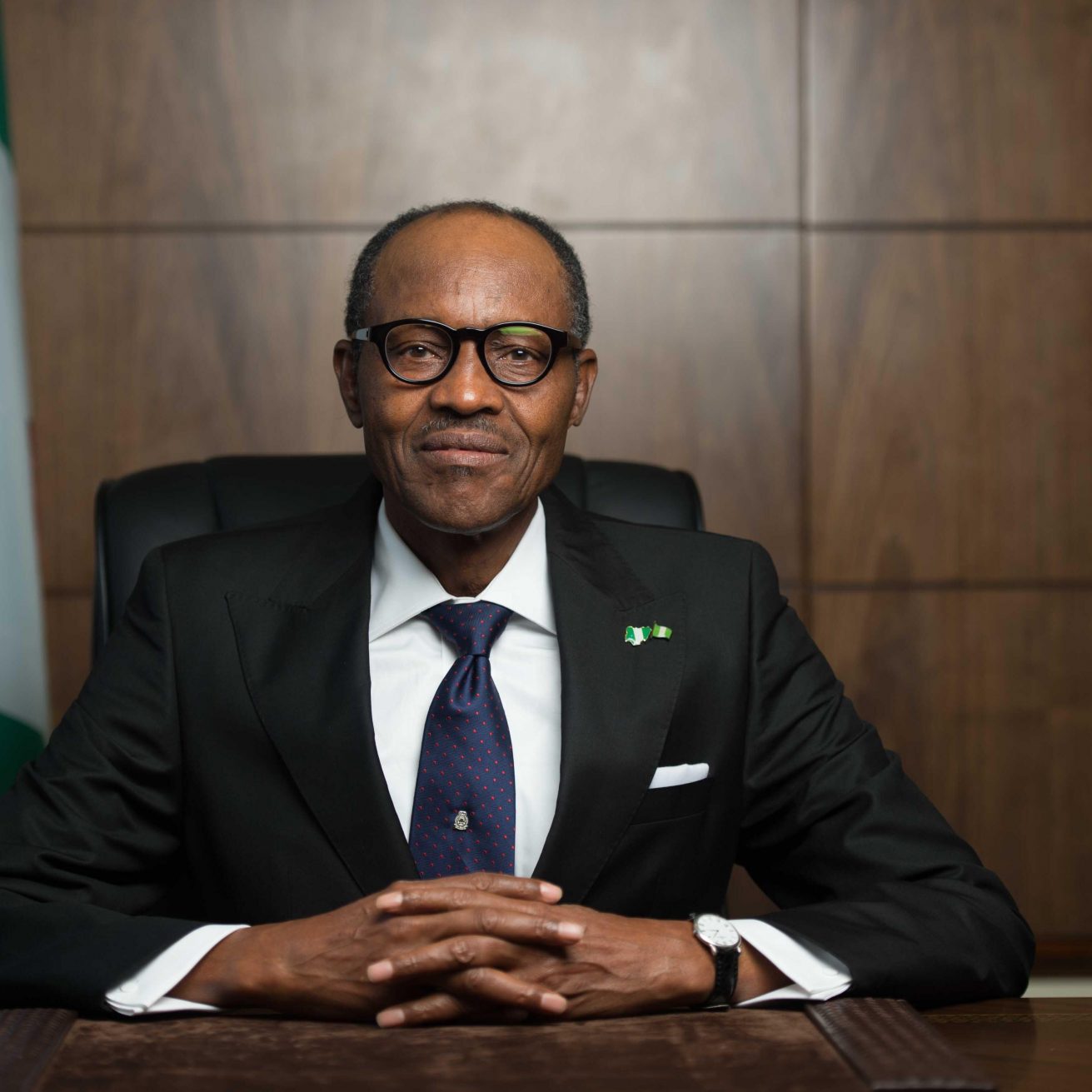 USAfrica:: Buhari's rejection of Rolls-Royce ride in London, Obasanjo and lessons of history. 
By Chido Nwangwu
A few days ago, Nigeria's newly elected president who will be sworn in on May 29,  retired army general Muhammadu Buhari, snubbed and turned away a prestigious convoy of cars including the power establishments' ultimate car Rolls-Royce from the Nigerian high commission in London, for a modest Toyota Camry from a private arrangement.
It is a matter of fact that the diplomatic corps and influence peddlers around the high commission were shocked by this rare act of dignity and responsibility and example shown by the former military head of state. Buhari ruled briefly from December 1983 to August 1985 before the Gen. Ibrahim Babangida clique forced him and late Brigadier Tunde Idiagbon out of office.
;Second, as a leader Buhari has shown that the paraphernalia of office, the pomp and pageantry of presidential authority and the flamboyant accoutrements of power do not fall into his areas of interest or indulgence. I believe that the man wants to make history as a potentially great Nigerian president.
Third, Buhari is starting well by  sending the right warning message to all those serial swindlers and misappropriation cabal who are clothed and fed and wined by our scarce resources. I believe Buhari's austere and spartan approach has made very uncomfortable the maniacally greedy and violent gormandizers of Nigeria's commonwealth and resources. It's about time for Nigeria– especially after watching the country of 172 million struggled through the blinding bouts of corruption and primitive thieving since the 16 years of the PDP locust and profligacy which formed the end notes of the Goodluck Jonathan indecisive presidency. Before him and with him came the corrupt presidential docility years of the late Umar Yar'Adua.
Fourth,  I know that for Buhari — of the Fulani-Kanuri heritage and a conservative Muslim — to be that great Nigerian leader, he has to profit from the lessons of the mistakes of the previous leaders and presidents from the country. Especially, from one man who is similar to him in some ways.
Remarkably, from 1999 to 2007, the presidency of the man, retired General Olusegun Obasanjo of the political-business animal called the PDP, rolled like a juggernaut.
Fifth, like Buhari's coming into Abuja to lead, Nigerians held high hopes for Olusegun Obasanjo that, tragically, he thought 8 years in office could also mean 80 years. No!
I recall that Obasanjo's redemption opportunities to truly perform to historical distinction were squandered in petty fights and punitive expeditions and private appropriations — all wrapped in his torn and incredible garment of 'Nigeria's National Interest.' Consequently, my mentor, the greatest novelist of African descent, Chinua Achebe, protested and rejected Obasanjo's "national award" as published first on 
USAfricaonline.com
Sixth, like Buhari, Obasanjo is the only other Nigerian who served as a dictator and as an elected leader.  I met Chief Obasanjo 3 times in Houston when he came out of Sani Abacha's prison during his first trip after his release; when he decided to run for president in 1999 and after he was victorious; and once in Calabar, Obudu ranch and Tinapa port during the outstanding governorship of Donald Duke.
Seventh, Buhari benefits by taking Objective recommendations from Obasanjo, while looking beyond Obasanjo's faux righteousness and spin. Regardless and frankly, Nigerians still recall Obasanjo for  the serial corruption of budgeting and spending billions in the monumental failure to give as little as 15% of Nigerians steady supply of electricity or cooking gas or kerosene!
Eight, like Buhari,  Obasanjo is remembered for unlawful and unconstitutional impunity and operational excesses. Both men were foes of the freedom of the media….
In terms of the challenges ahead, as President Buhari is inaugurated on May 29th as a democratically-elected president, it is important that he profits from the lessons of history, and I have to say it, particularly,  the reasons why so many leaders in Nigeria's history squander opportunities for greatness. Buhari should remember that Nigerians voted for him in high numbers in order to fight corruption, corruption and corruption. Interesting that already the captains of corruption who wickedly reduced Nigerians to children of a lesser god are afraid of the emerging Buhari presidency.
Buhari has the capacity to rise to the challenge of history to be recorded as a man who had a rare second chance and truly turned Nigeria away from being the playground of economic leeches, political gangsters, irreligious murderers, social swines….
He should
also note that they would not give up without a fight. Those legions of perversion, those offsprings of Machiavelli who show no fear of God!
Buhari, in my view, has an advantage because he wants to make history instead of coming in to stack mountains of dollars, euros and Naira for his great grand, grand, grand children in Daura, Dubai, Maidugiri, Abuja, Lagos, Aba….  •Dr. Chido Nwangwu, Founder & Publisher of USAfrica multimedia networks since 1992, first African-owned, U.S-based newspaper published on the INTERNET
 USAfricaonline.com; served as adviser to Houston's ex Mayor on Africa business and recipient of several journalism and public POLICY
 awards, has been profiled by the CNN International for his pioneering works on multimedia/news/public policy projects for Africans and Americans.
————–
VIDEO #CNN special #CHIBOK Girls n #BokoHaram Live intvw wt the Founder of USAfrica multimedia and public POLICY
 networks Chido Nwangwu. CNN anchors John Berman n Michaela Pereira.  
VIDEO of the CNN International broadcast/profile of USAfrica and CLASSmagazine Publisher Chido Nwangwu.   http://edition.cnn.com/video/#/video/international/2010/07/29/mpa.african.media.bk.a.cnn  
————-
Forthcoming 2015 BOOK: In this engaging, uniquely insightful and first PERSON
 reportage book, MANDELA & ACHEBE: Footprints of Greatness, about two GLOBAL
 icons and towering PERSONS
 of African descent whose exemplary lives
 and friendship HOLD
 lessons for humanity and Africans, USAfrica Founder Chido Nwangwu takes a measure of their works and CONSEQUENCE
 to write that Mandela and Achebe have left "footprints of greatness."
He chronicles, movingly, his 1998 reporting from the Robben Island jail room in South Africa where Mandela was held for decades through his 20 years of being 
CLOSE
 to Achebe. He moderated the 2012 Achebe Colloquium at Brown 
UNIVERSITY
 in Providence, Rhode Island.
"I'll forever remember having walked inside and peeped through that HISTORIC
 Mandela jail cell (where he was held for most of his 27 years in unjust imprisonment) at the dreaded Robben Island, on March 27, 1998, alongside then Editor-in-chief of TIME magazine and later news chief EXECUTIVE
 of the CNN, Walter Isaacson (and others) when PRESIDENT
BILL
 Clinton made his first official trip to South Africa and CAME
 to Robben Island. Come to this island of scourge and you will understand, in part, the simple greatness and towering grace of Nelson Mandela", notes  Chido Nwangwu, award-winning writer, multimedia 
specialist and founder of USAfricaonline.com, the first African-owned U.S-based newspaper published on the 
INTERNET
, in his first book; he writes movingly from his 1998 reporting from South Africa on Mandela. 
http://www.mandelaachebechido.com/
  •Dr. Chido Nwangwu, moderator of the Achebe Colloquium (GOVERNANCE
, SECURITY
, and PEACE
 in Africa) December 7-8, 2012 at Brown UNIVERSITY
 in Rhode Island and former ADVISER
 on Africa business/issues to the Mayor of Houston, is the Founder & Publisher of Houston-based USAfrica multimedia networks since 1992, first African-owned, U.S-based newspaper published on the INTERNET
 USAfricaonline.com; CLASSmagazine, AchebeBooks.com, the USAfrica-powered e-groups of AfricanChristians, Nigeria360 and the largest pictorial events megasite on the African diaspora www.PhotoWorks.TV . He was recently profiled by the CNN International for his pioneering works on multimedia/news/public policy projects for Africans and Americans. E-MAIL
: Chido247@Gmail.com WIRELESS
 1-832-45-CHIDO (24436).
USAfrica: Atiku's America trip boosts U.S assessment as realistic alternative to Buhari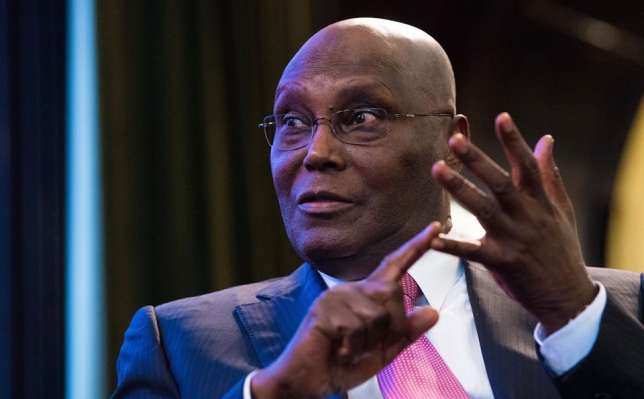 By CHIDO NWANGWU, Founder & Publisher of USAfrica [Houston] • USAfricaonline.com • ChidoNwangwu.com
The first time I met Atiku Abubakar was the first Thursday of May, 1999 when he attended the world's largest oil and. gas conference, OTC, as Nigeria's Vice President-elect, and I co-managed with Chris Mammah his participation on behalf of NAPIMS/NNPC.
Since 2001, somehow, millions of Nigerians believe(d) and spread the allegation that Atiku Abubakar had a "guilty charge awaiting him to be arrested" for criminal culpability, should he "set his feet" on the continental shelf of the United States….
Since 2015, for the opponents of Atiku, particularly outspoken members of retired general Muhammadu Buhari's ruling All Progressives Congress (APC), those are "Incriminating evidences" as well as the most visible disqualifiers, open for everyone to see as proof of his "corruption records.…"
But on Wednesday evening of January 16, 2019, in Abuja, the capital city of Nigeria, the country's former Vice President (1999 to 2007 during the presidency of retired general Olusegun Obasanjo) packed his bag with his visa. He was ready for the awaited trip to the United States of America, accompanied by some of his advisers. The jet was airborne around 1:30 Thursday morning. He arrived later in the day at the Washington Dulles international airport.
What are the key points and implications from his trip?
First, Atiku, one of the most formidable businessmen in the critical sector of logistics, effectively used the opportunity and platforms to announce to the world that he is the Nigerian free market forces candidate and the champion of privatization! And, it's jobs, jobs, jobs! Exactly what the American leadership needed to hear.
Second, with a mix of other factors and aggregation of interests, I think the man left the U.S, operationally enhancing his international bona fides, mid-January 2019, as a realistic alternative to Buhari.
Third, there was no mention of his controversial business tango with some Americans including Louisiana congressman Jefferson (who is in jail.). Plus, no reference to the complications from his multi-nodal transfer of substantial sums of funds into the U.S.
Fourth, the man's upfront and non-pretentious interest in State power specifically to become president of Nigeria is likely to draw the admiration of some American political activists and Nigerian-Americans. On the other hand, there are many who still charge him of an extraordinary ambition for apex political power which led him to move from the PDP to the APC and then back to the PDP. It fueled the flames of antagonism and corrosive questions against him.
On this issue, with deserving regards to history and facts, the cheerleader of the choir which sang all manner of stuff against "Atiku's character" was his former boss, Obasanjo.
To borrow the Warri context of the word, it was Atiku who "come provoke" the unforgiving soldier who could have been a great head of state, Obasanjo!
Unfortunately, Obasanjo's quest for an unprecedented 3rd term distracted him from the higher purposes of good governance; especially his positioning himself as the Nigerian Mandela. I addressed this comparison in my summer 2019 book titled MLK, Mandela and Achebe: Power, Leadership and Identity [ISBN 978-0-9893970-0-1]
Fifth, by wrapping up the two-day trip to the United States without any problems, I believe that Atiku has gained an excellent opportunity to refresh his narrative regarding the twin issues of integrity and corruption.
Sixth, by coming to exchange ideas with some of the most influential business executives and public policy leaders here in the United States, the moderate Muslim, who was born on November 25, 1946, has also enhanced his stature among leaders from the emerging markets.
Seventh, Atiku has began the unavoidable task of clearing the wet blanket of doubt covering the important, strategic and thoughtful manifesto he presented with Peter Obi over his third attempt to be elected President. •00——————————————•
Dr. Chido Nwangwu, analyst on CNN & SKY news, moderator of the Achebe Colloquium (Governance, Security, and Peace in Africa) December 7-8, 2012 at Brown University in Rhode Island and former adviser on Africa business to the Mayor of Houston, is the Founder & Publisher of Houston-based USAfrica multimedia networks since 1993, first African-owned, U.S-based newspaper published on the internet USAfricaonline.comChido is completing the 2019 book titled MLK, MANDELA & ACHEBE: Power, Leadership and Identity. E-mail: Chido@USAfricaonline.com
———————————————