Obamas sign multimillion book deal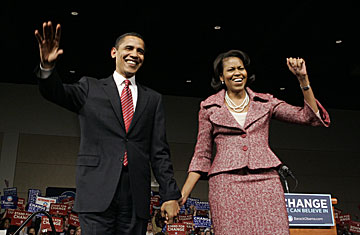 Special to USAfrica (Houston). @USAfricaLive
New York; AFP: Barack and Michelle Obama have signed a deal to publish their memoirs with New York-based Penguin Random House, in a coveted contract reportedly worth tens of millions of dollars.
America's first African American president is already the author of two memoirs and a children's book.
He has frequently declared himself to have a "writer's sensibility" and has said he does not want to write a conventional blow-by-blow account of his time in the White House.
Michelle Obama's memoir is likely to be just as eagerly anticipated.
A descendant of slaves, she became the first African American first lady and garnered high approval ratings – to the point where she was arguably one of the country's most respected and popular women.
Penguin Random House said in a statement it has "acquired world publication rights for two books, to be written by president and Mrs Obama respectively."
PROJECTED AT $60million
The terms of the deal were not disclosed, but bidding for the high-profile double book deal topped $60 million, a record sum for US presidential memoirs, according to the Financial Times.
Until now, the record for a US presidential memoir was $15 million paid for Bill Clinton's "My Life," released in 2004. George W. Bush received $10 million for "Decision Points" in 2010.
Hillary Clinton reportedly received a $14 million advance for "Hard Choices," her account of her time as secretary of state under Obama.
The Obama deal was negotiated by Washington super-lawyer Robert Barnett, who represented both the Clintons and Bush.
As part of the agreement, the company will donate one million books in the Obama family's name to First Book, a charity, Penguin said.
"We are very much looking forward to working together with President and Mrs Obama to make each of their books global publishing events of unprecedented scope and significance," said Penguin Random House CEO Markus Dohle.
The Obamas took a long vacation after Donald Trump was sworn in as president on January 20, and the former president has stuck by a pledge to keep a low public profile unless events threatening what he called America's "core values" warranted that he speak out.
He did just that in January, just days after Trump enacted his ban on travellers from seven mostly Muslim countries, and on all refugees. Obama expressed support for protests that sprang up nationwide against the now-suspended Trump travel ban.
Whereas US presidents tend to leave town after leaving the White House, the Obamas are settling into a rented mansion in Washington's posh Kalorama district until their younger daughter Sasha finishes high school. Their eldest daughter Malia will be attending Harvard in the fall.
Another new neighbour in Kalorama is Trump's daughter Ivanka, who has rented a house along with her husband Jared Kushner and their three children, near the Obamas.
Aretha Franklin's melodious voice, dignity and clarity were triple drivers of her artistic excellence. By Chido Nwangwu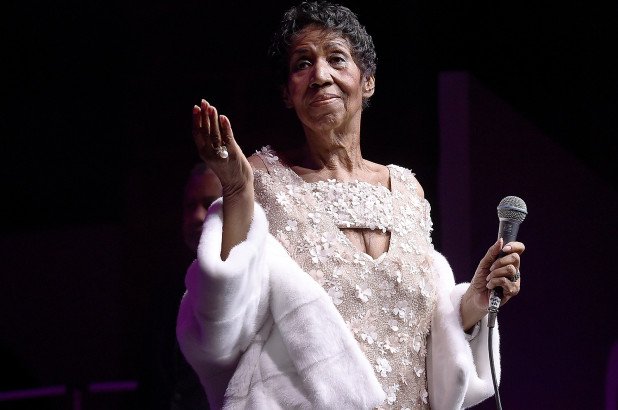 @Chido247
I believe that Aretha Franklin's melodious voice, dignity and clarity were triple drivers which continue to make her artistic excellence a trans-generational gift to humanity.
Aretha Franklin who made an outstanding entry into both gospel and soul music with the release of her first album in 1956, titled 'Songs of Faith', died today, August 16, 2018, at her home in Detroit. She was 76 years old.

Aretha was born on March 25, 1942, in Memphis, Tennessee.

She is the first woman to be inducted into the Rock & Roll Hall of Fame, and affectionately and deservedly called the Queen of Soul — especially in high regard for songs such as "Respect." She was a part of the U.S civil rights movement.

I believe that Aretha Franklin's melodious voice, dignity and clarity were triple drivers which continue to make her artistic excellence a trans-generational gift to humanity.
By Chido Nwangwu, Founder & Publisher of USAfrica [Houston], USAfricaonline.com and author of the soon-to-be-released 2018 book titled MLK, MANDELA & ACHEBE: Power, Leadership & Identity
USAfrica: Martin Luther King's message and Trump presidency. By Chido Nwangwu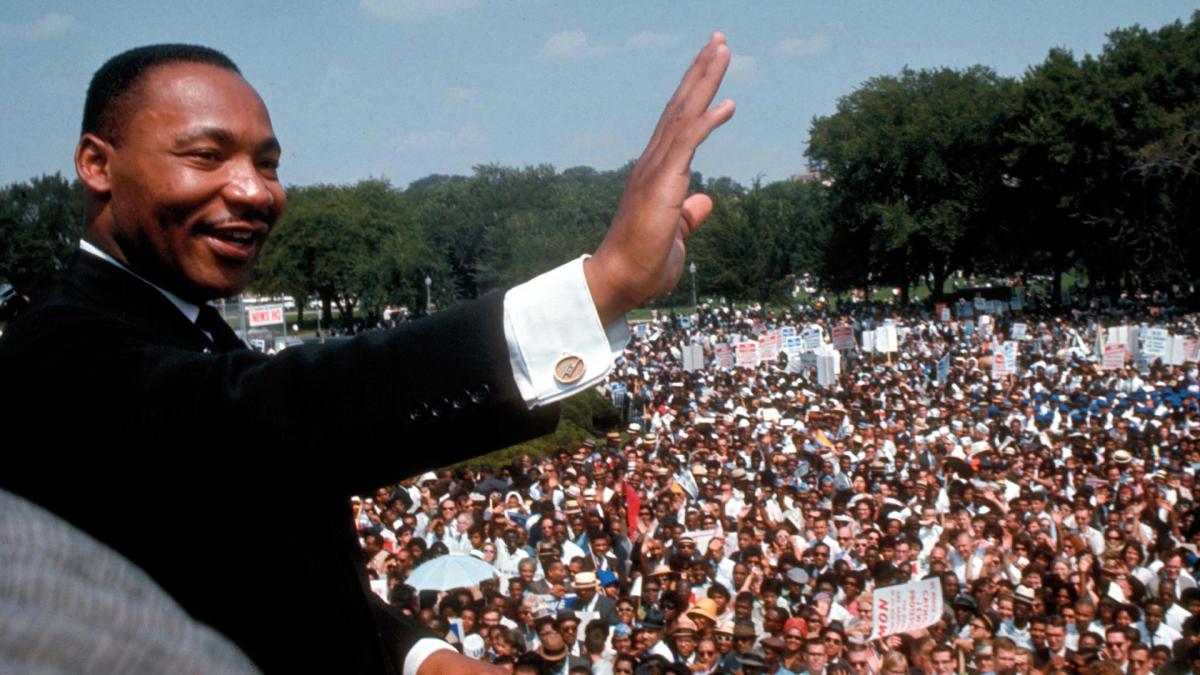 By Chido Nwangwu, Publisher of USAfrica, Houston.                                                                            •Follow Twitter.com/Chido247, Facebook.com/USAfricaChido
Today, April 4, 2018, as we mournfully mark 50 years since the killing of the foremost exponent of a global reality of social justice and the equality of the races, Dr. Martin Luther King, Jnr., it is important to bear witness to history and assess the present.
On July 15, 1994, I visited the Martin Luther King Jr.  Center in Atlanta, Georgia, for the first time as a member of a committee of a few African ambassadors, African-American professionals and a handful of continental Africans assembled by the Rev. Leon Sullivan, longtime advocate for equal rights for South African and American Blacks, to plan aspects of the 1995 African and African-American summit in Dakar, Senegal.
As I walked the premises with the late Dr. King's son, Martin Luther King III, my mind's eye recalled Dr. King's vision, his unique poetic cadence, the flowing timbre of his voice, the inimitable rhyme and rhythm that punctuated his manner of speaking.  Amid those memories, I recalled the shattering staccato of angry exchanges between many members of Jewish and African-American communities in far away New York, Chicago and Massachusetts, carrying on in ways that would have made Dr. King recoil.  At least, he would have spoken with the calming ointment of mutual respect and Solomonic wisdom.
Into 2018, what do we see along the trajectory of what I'll simply characterize as The Power and Permanence of Dr. Martin Luther King, Jnr.?
First, the U.S President Donald J. Trump's inflammatory stoking of bigotry and mainstreaming of the offsprings of the messengers of hate constitute,  substantially, an existential moral threat to the works and legacy of the truth-teller and prophet.

Trump should take an iron-clad stand (not made-for-tv retakes) against the assorted confederacy of skinheads and neo-Nazi thugs in Europe and corners of the United States. As well as against the radical jihadist merchants of death in Nigeria called Boko Haram and other transporters of hate, mayhem and bigotry.
Second, for all it's worth, these times and the 21st century truly require leaders with a King-size vision, temper and courage. For example, South Africa's late president Nelson Mandela towered beyond bitterness to live and work with his repentant apartheid jailers. His response to hatred from his apartheid oppressors mirrors King's timeless example: be forgiving, remain noble, foster racial harmony and be fair-minded. I witnessed part of the King-Mandela sense of grace, first-hand, at the Robben island. I was part of the U.S media team with President Bill Clinton during the closing days of March 1998 when he visited Southern Africa.  I highlighted the spirit of forgiveness of Mandela in my forthcoming 2018 book  MANDELA & ACHEBE: Footprints of Greatness, about two global icons and towering persons of African descent.
Third, 50 years since his assassination, I believe that the global alliances of family, faith, character and social justice,  representing the rich tapestry of our ethnic/racial origins as Indians, Caucasians, Blacks, Jews, Asians, and a multitude of other backgrounds have advanced Dr. King's vision.
Fourth, on the critical issue of race, racial identity and politics, in the course of political fights in Washington DC and locally, we have listened to the impassioned partisan drivel that Dr. King fought for a "color-blind society." From my researching King's view on this issue and having discussed the same question with one of his sons, the claim that the late but revered King worked and died for the emergence of a "color-blind society" amounts to nothing more than grandiose distortion and arrant nonsense.
It is sociological misleading since multi-ethnic and multi-racial societies will have their "color" components.  Therefore, the ideologically misleading mantra pretending to establish a "color-blind society" merely serves as a wedge issue and fund-raising code for contortionists of King's vision and work which fundamentally and specifically sought the recognition of our backgrounds and even our racial origins.  He specifically demanded that we neither be judged nor discriminated against because of the color of our skin.  He underscored that we rather be judged by the content of our character.
Fifth, as a continental African in America, a recent immigrant and citizen of the United States of America who has been blessed by the graciousness, business opportunities, global breadth and hospitality of other Americans, I have cause to be thankful for benefiting from the vision, personal sacrifice and peaceful soldiering of the late but great Martin Luther King,Jnr. I salute this prophet for enabling a moral and social justice compass which fosters harmony, fair scales of opportunity and acceptance of all our unique talents and racial origins.
Sixth, 50 years since the killing of the evangelist of character first, we should do more by utilizing technological tools, networking our strengths, building family, exercising personal discipline, empowering religious and community organizations to fight all forms of discrimination and intolerance.
Seventh, the believers in King's goals must deal with an increasing challenge, specifically: the hordes of unemployed (soon unemployable in the robotic computer market) inner-city youths who, frankly, do not care so much about whose holiday is celebrated, when and by whom. They prefer to connect with the "hustle"; but there has been an increase in the high school, first degree numbers and the numbers of healthcare professionals.
Dr. King saw the inequities of his time, but it did not stop him from rising to the challenge of the day and charting a moral, visionary road map for tomorrow.
50 years ago, the King was killed!
50 years after, long lives the King!!
50 years ahead, long shall the king live!!!
———
•Dr. Chido Nwangwu is Founder & Publisher of Houston-based USAfrica multimedia networks, first African-owned, U.S-based newspaper published on the internet USAfricaonline.com;  and recipient of several journalism and public policy awards. He has been profiled by the CNN International for his pioneering works on multimedia/news/public policy projects for Africans and Americans. He worked previously for the Nigerian Television Authority, Platform magazine, and the Daily Times of Nigeria; and has served as adviser on Africa business to Houston's former Mayor Brown. USAfrica, CLASSmagazine and USAfricaonline.com are assessed by the CNN and The New York Times as the largest and arguably the most influential African-owned, U.S-based multimedia networks. USAfrica established May 1992.
---
2018 book: In this engaging, uniquely insightful and first person reportage book, MANDELA & ACHEBE: Footprints of Greatness, about two global icons and towering persons of African descent whose exemplary lives
and friendship hold lessons for humanity and Africans, the author Chido Nwangwu takes a measure of their works and consequence to write that Mandela and Achebe have left "footprints of greatness."
He chronicles, movingly, his 1998 reporting from the Robben Island jail room in South Africa where Mandela was held for decades through his 20 years of being close to Achebe. He moderated the 2012 Achebe Colloquium at Brown University in Providence, Rhode Island."I'll forever remember having walked inside and peeped through that historic Mandela jail cell (where he was held for most of his 27 years in unjust imprisonment) at the dreaded Robben Island, on March 27, 1998, alongside then Editor-in-chief of TIME magazine and later news chief executive of the CNN, Walter Isaacson (and others) when President Bill Clinton made his first official trip to South Africa and came to Robben Island. Come to this island of scourge and you will understand, in part, the simple greatness and towering grace of Nelson Mandela", notes  Chido Nwangwu, award-winning writer, multimedia specialist and founder of USAfricaonline.com, the first African-owned U.S-based newspaper published on the internet, in his first book; he writes movingly from his 1998 reporting from South Africa on Mandela. http://www.mandelaachebechido.com/
USAfricaTV: Icon of History is OWERRI's 1st Town Clerk, Emma Orji – profile interview by Chido Nwangwu #USAfrica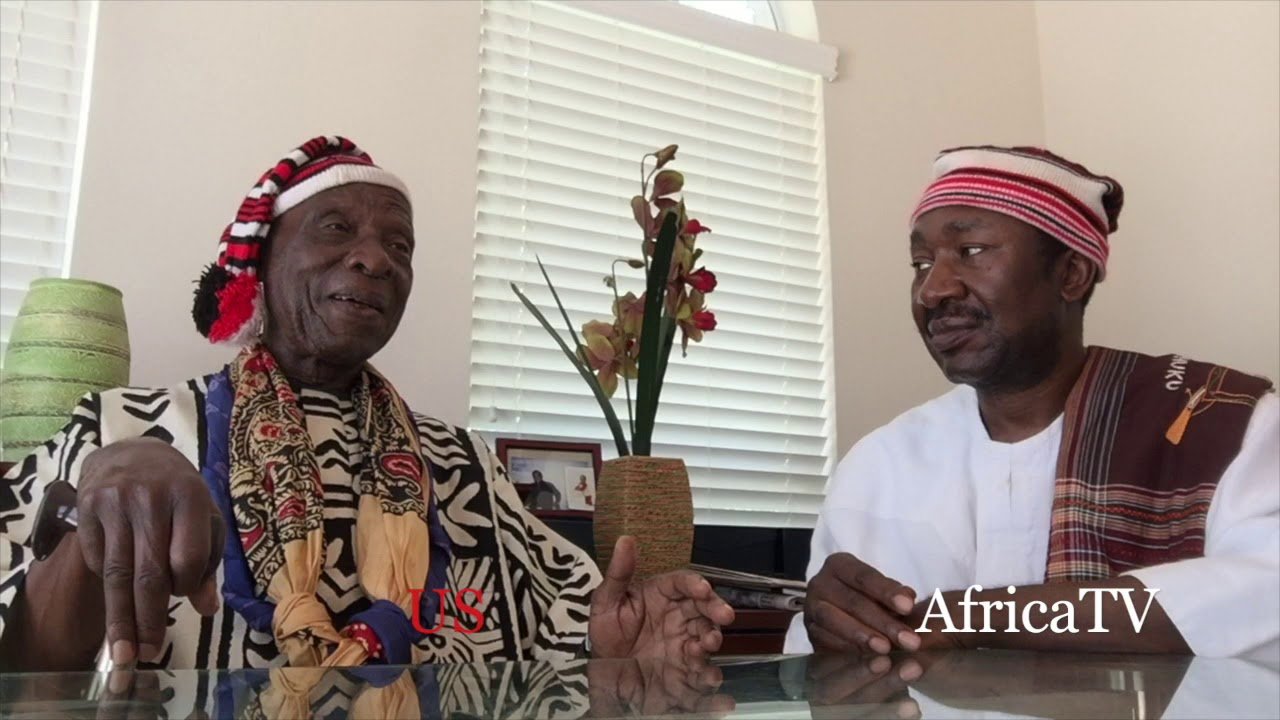 USAfrica ICON Of HISTORY – OWERRI's 1st Town Clerk, Mazi Emmanuel AC Orji – profile interview by Chido Nwangwu #USAfrica