Trump's sacking of Comey could rise to obstruction of justice. By Tim Weiner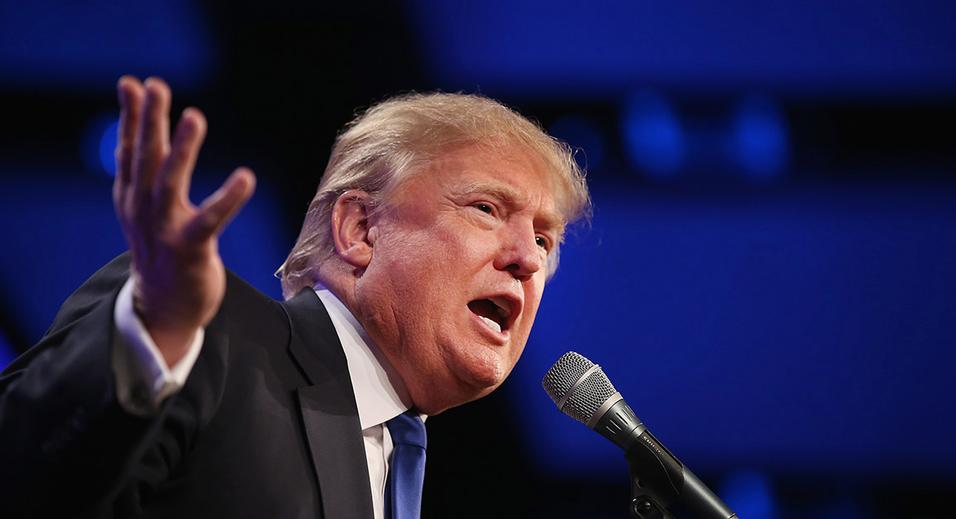 Special to USAfricaonline.com
By Tim Weiner
Our commander-in-chief has made a serious miscalculation. He seems to think the U.S. government is like a reality television show he once ran, where you get great results and top-flight ratings by firing people. If President Donald Trump dismissed FBI Director James Comey to impede the increasingly intense investigation of the Kremlin's meddling in the 2016 election, that act could someday be construed as an obstruction of justice and an impeachable offense.
That may seem a harsh judgment. But the only precedent we have is – you guessed it – Richard Nixon and Watergate. Nixon's deliberate attempts to obstruct the FBI's investigation of the White House formed a key part of the first article of impeachment approved by the House Judiciary Committee in 1974. Nixon resigned weeks later.
We seem to be watching Watergate in fast-forward. Trump has been in office 110 days, and he's already fired his acting attorney general, his national security adviser, and now the head of the FBI, all of whom have played key roles in the Russia imbroglio. But it's Comey's dismissal that will accelerate the political consequences for Trump, even if it might threaten to slow the pace of the FBI's probe.
It's clear that, until Tuesday, the investigation was growing in size and scope. Last week, Comey reportedly asked the Justice Department for more money and more agents to be devoted to an already expanding case (a claim the DOJ denies). Federal prosecutors in Virginia have issued grand jury subpoenas to associates of the dismissed national security adviser, Michael T. Flynn, who had a troubling discussion with FBI agents in the first days of the Trump administration.
But it seems to me the last straw came on March 20, when Comey testified in public as part of the House Intelligence Committee hearing. He affirmed that the Bureau was in the midst of a massive investigation into Russia's deliberate attack on American electoral politics, that the aim of that attack was to defeat Clinton and elect Trump – and that Americans may have aided and abetted that assault on democracy.
And in passing, Comey all but called Trump a liar for asserting that President Barack Obama had spied on him by tapping his telephones during the campaign.
If Trump, as he keeps saying, thinks the Russia case is a hoax, and that he can make it vanish by canning Comey, he's wrong. The FBI is a powerful machine, with thousands of agents, and the ones I know, both active-duty and retired, think Trump's derision of the investigation was an insult to the institution. They believe that the rule of law is the true rudder for the ship of state; the president cannot reverse its course with a wave of his hand. And his attorney general, the FBI's immediate overseer, has recused himself from the Russia investigation.
That means this investigation is going to continue, unless a concerted conspiracy to obstruct justice is afoot.
It's bad news for the president that Republicans in Congress were taken aback by his bold and brusque action. They are his last line of defense against the formation of a full-fledged bipartisan independent investigative commission in Congress – on the order of the Iran-Contra committee created three decades ago – a development that could be politically disastrous for Trump
Senator John McCain, who heads the Armed Services Committee, and is no admirer of Vladimir Putin, defended Comey as an honorable man and called the firing "unprecedented," which is true. No president has fired an FBI director who was investigating the White House. Not even Nixon had the temerity to do that
"This scandal is going to go on. I've seen it before," McCain told a security conference meeting in Munich. "I guarantee you there will be more shoes to drop, I can just guarantee it. There's just too much information that we don't have that will be coming out."
Here's Republican Richard Burr of North Carolina, who heads the Senate Intelligence Committee: "I am troubled by the timing and reasoning of Director Comey's termination. I have found Director Comey to be a public servant of the highest order, and his dismissal further confuses an already difficult investigation by the Committee. "
If Congress moves toward an independent commission this summer, which seems possible in the wake of Comey's dismissal, those same two Senators will be among a handful to lead the way. The FBI will provide crucial support to congressional investigators, and the press will keep digging deeper into this story.
And if Trump continues to alienate Congress and the citizenry with intemperate decisions – he's now the least popular newly elected president in modern history – it's going to be an interesting time when the next election rolls around. Imagine what a real congressional investigation of Russiagate might look like if Republicans aren't holding all the gavels.
Boko Haram faction backed by the Islamic State group overrun Nigerian troops in Gudumbali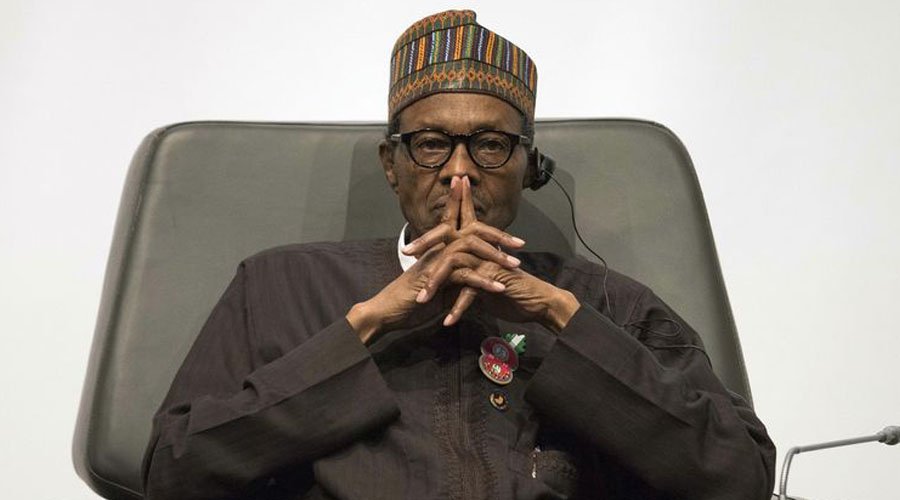 Boko Haram jihadists were in control of a town in northeast Nigeria on Saturday after sacking a military base, in the latest attack that raises questions about claims they are weakened to the point of defeat.
Local officials and security sources said scores of fighters believed to be loyal to a Boko Haram faction backed by the Islamic State group overran troops in Gudumbali.
At least eight civilians were believed to have been killed, while thousands of others fled to neighbouring towns.
Gudumbali, in the Guzamala area of Borno state, is Boko Haram's first major seizure in two years and comes after a series of recent attacks on troops.
The authorities and the military have been encouraging people displaced by violence in the long-running conflict to return to Guzamala, insisting it is safe to do so.
But aid agencies say minimum levels of basic services, including shelter, civilian infrastructure and security are still lacking.
President Muhammadu Buhari, a former army general, was elected in 2015 on a promise to defeat Boko Haram and is seeking a second term of office at polls in February.
The Gudumbali attack will again raise questions about his claims to have "technically defeated" the group and that Borno state was now in a "post-conflict stabilisation phase"
An official of the Guzamala local government area, of which Gudumbali is the headquarters, confirmed troops had been pushed out of the town and Boko Haram was in "full control".
A military source in the Borno state capital, Maiduguri, said the attack began at about 7:50 pm (1850 GMT) on Friday and lasted until the early hours of Saturday, "when troops were forced to withdraw".
Local civilian militia member Musa Ari said: "So far eight civilians, who were errand boys for troops, were believed to have been killed in the attack."
But "most civilians were spared because the attack was targeted at the military base", he added.
The IS-backed faction — known as Islamic State West Africa Province (ISWAP) — has vowed to hit only "hard" military or government targets.
It is reportedly trying to get the support of local populations in the Muslim-majority region.
Ari said soldiers and residents fled Gudumbali to Damasak, some 80 kilometres (50 miles) away, on the border with Niger.
Others escaped south towards Gajiram, where nine soldiers were killed in a similar attack in June.
Nigerian Army spokesman Brigadier General Texas Chukwu said he was "not aware" of the latest attack.
ISWAP fighters led by Abu Mus'ab al-Barnawi were last month blamed for an attack in Zari village, just 50 kilometres away from Gudumbali, which killed 48 soldiers.
In July, dozens of troops were said to have been killed, wounded or missing in a similar attack on a base in Jilli village, across the border in Yobe state.
Yan St-Pierre, head of the Modern Security Consulting Group, said the Gudumbali attack was "another demonstration of ISWAP's increasing capabilities and level of strength".
"They've been able in recent months to attack larger, more important targets with increasing frequency and success," the counter-terrorism specialist told AFP.
"It is likely to get worse because ISWAP is not only adapting to changing circumstances but benefiting from the changing dynamics in the Sahel as well."
The Nigerian military regularly trumpets successes against Boko Haram and has strongly condemned any reports of significant troop losses.
But there are indications of disquiet in the ranks, mirroring the situation four years ago when Boko Haram ran rampant across the northeast.
Then, under-equipped troops in some instances refused to deploy.
A military counter-insurgency has since driven out Boko Haram from captured territory, including Gudumbali, which was captured in 2014.
But aid agencies providing food, shelter and healthcare to 1.8 million displaced by the conflict, say much of the hard-to-reach countryside remains in Boko Haram control.
Last month, hundreds of soldiers protested at the airport in Maiduguri, for several hours, shooting into the air and disrupting flights.
They complained about being battle weary and needing home leave after sometimes years on the frontlines.
St Pierre said Nigeria's military needed to break the cycle by acknowledging its tactics against the insurgents were not working and by addressing low morale.
If it does not, "it will simply never be in a position to defeat them", he added. ref: AFP
Kenya's President returns home after meeting with Trump on trade, security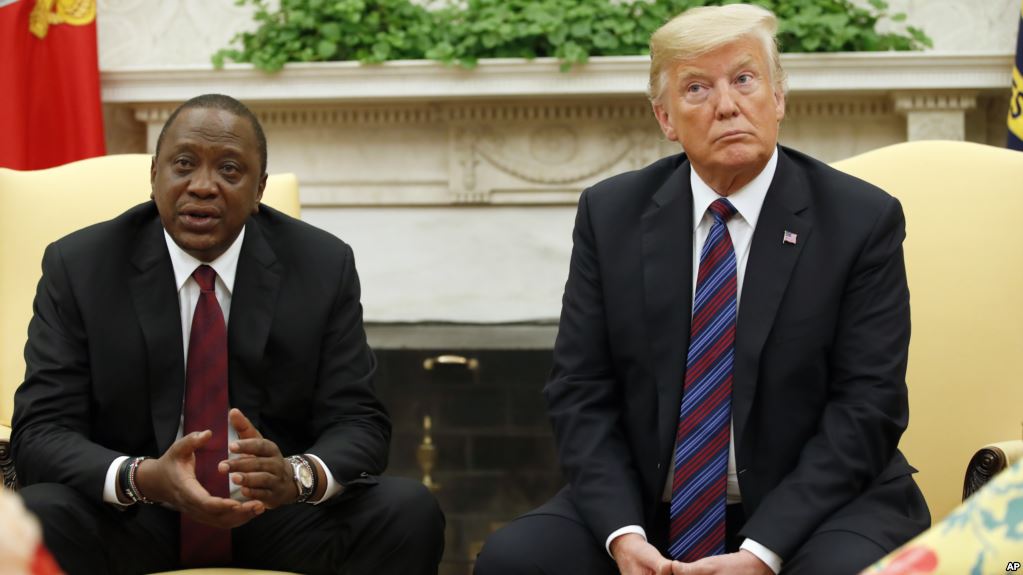 President Uhuru Kenyatta has returned to Nairobi from his meeting with President Donald Trump on Monday at the White House, where the two leaders talked trade, security and some issues facing the two continents.
Kenya is emerging from a period of election turmoil. He's the second African leader to meet with Trump at the White House, following a visit by Nigeria's president earlier this year.
Trump has been criticized for paying too little attention to the continent and faced demands for an apology earlier this year after his private comments about "shithole countries" in Africa and other regions were leaked to journalists.
U.S. first lady Melania Trump, who helped welcome Kenyatta and his wife to the White House, is planning a solo trip to Africa this fall.
Trump and Kenyatta, during remarks to reporters in the Oval Office and Cabinet room, said they would be discussing a series of topics, including cooperation on terrorism and building trade and investment ties. USAfrica/VOA
FIRESTORM: Trump's false tweet on "South Africa land and farm seizures and expropriations and the large scale killing of farmers"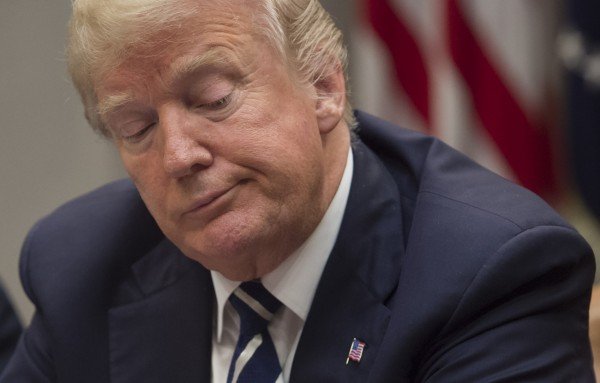 JOHANNESBURG: South Africa accused US President Donald Trump of fuelling racial tensions on Thursday (Aug 23) after he said farmers were being forced off their land and many of them killed.
Trump's tweet touched on the overwhelmingly white ownership of farmland in South Africa – one of the most sensitive issues in the country's post-apartheid history.
The foreign ministry said in a statement it would meet officials at the US embassy to challenge the "unfortunate comments", which were "based on false information".
Foreign Minister Lindiwe Sisulu would also speak directly with her American opposite number, Secretary of State Mike Pompeo, it added.
Trump wrote overnight: "I have asked Secretary of State … Pompeo to closely study the South Africa land and farm seizures and expropriations and the large scale killing of farmers."
His tweet apparently followed a segment on conservative Fox News about [an alleged] plan to change the constitution to speed up expropriation of land without compensation to redress racial imbalances in land ownership.
"'South African Government is now seizing land from white farmers'," said Trump's post, which tagged the show's host, Tucker Carlson, as well as the channel.
In the clip, Carlson painted an apocalyptic picture of the situation accompanied by on-screen graphics warning of the "threat of violence and economic collapse".
President Cyril Ramaphosa, who faces elections in 2019, has claimed expropriating farms without
compensating their owners would "undo a grave historical injustice" against the black majority during colonialism and the apartheid era.
Even though apartheid ended in 1994, the white community that makes up eight per cent of the population "possess 72 per cent of farms" compared to "only four per cent" in the hands of black people who make up four-fifths of the population, Ramaphosa said.
The stark inequality stems from purchases and seizures during the colonial era that were then enshrined in law during apartheid.
But plans to change the constitution have yet to be approved by parliament, and there is a vigorous debate in South Africa about how land redistribution would work – and whether seizures could be economically damaging as they were in post-independence Zimbabwe.
Mmusi Maimane, the leader of the main opposition Democratic Alliance party which opposes forced expropriation but backs land reform, said "fear mongering by international leaders adds no value".
"The injustices of land dispossession in South Africa can be addressed by our constitution in its current form. We must ensure ownership of land for all South Africans," he tweeted.
Later on Thursday, US State Department spokeswoman Heather Nauert called for "a peaceful and transparent public debate".
However she added that on "the expropriation of land without compensation, our position is that that would risk sending South Africa down the wrong path".
Earlier this year, Australian Immigration Minister Peter Dutton sparked a diplomatic row after he said that Canberra should give "special attention" to white South African farmers seeking asylum.
The level of violence against farmers and farm workers is hotly contested but the police's latest figures show there were 74 farm murders in 2016-17, according to the Africa Check fact-checking site.
South Africa's leading farming lobby group AgriSA on Thursday praised the government's "commitment to agriculture".
"As a country it's important that we find solutions together – we did this pre-1994 and we can do it again," AgriSA chief executive Omri van Zyl told the SABC broadcaster.
Van Zyl was speaking at a conference on the land issue also attended by Deputy President David Mabuza who warned against "spreading falsehoods".
"We would like to discourage those who are using this sensitive and emotive issue of land to divide us," he said.
But Kallie Kriel, chief executive of AfriForum – a group that advocates for its largely white membership – welcomed Trump's intervention and attacked Ramaphosa for pressing ahead with the policy.
"We need to get international support to put pressure on the South African government to hopefully make them re-visit their stance," he told AFP.
Kriel added that Trump could suspend South Africa from the African Growth and Opportunity Act trade programme if property rights were not respected.
"The US has a lot of power," he said.
South Africa's rand currency dropped as much as 1.9 per cent against the US dollar following Trump's tweet, according to the Bloomberg news agency, ending four days of gains against the greenback.
Julius Malema, the leader of the radical opposition Economic Freedom Fighters party, called Trump a "pathological liar" and told him to "stay out of South Africa's domestic affairs". ref AFP