USAfrica: Why Nnia Nwodo's a courageous, daring leader of Ohaneze. By Obinwa Nnaji.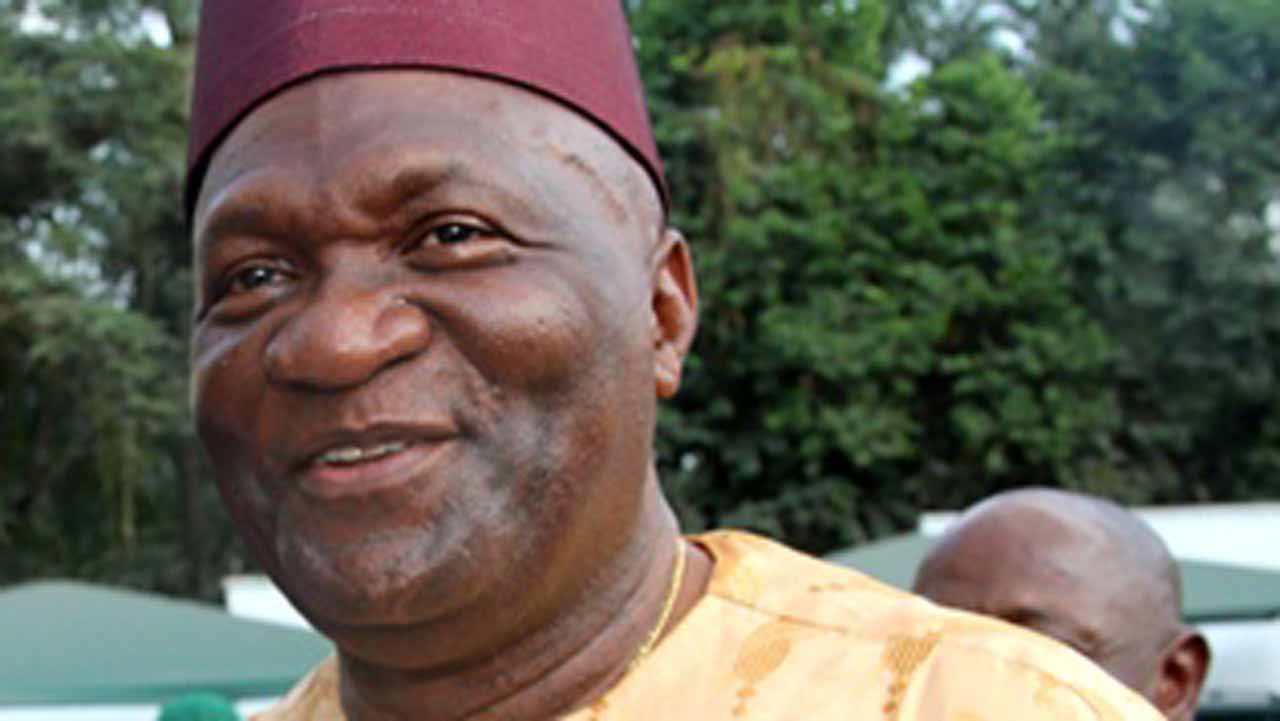 Why Nnia Nwodo's a courageous, daring leader of Ohaneze
By Obinwa Nnaji.
USAfrica Executive Editor [Nigeria and West Africa].
@USAfricaLIVE
With just few weeks away, it will be six months since the new leader piloting the affairs of this all important socio-cultural body of a most audacious, brave, industrious and homogeneous people that speak Igbo in Nigeria and the Diaspora – the Ohaneze, came aboard.
The hopefulness that greeted the election of Chief John Nnia Nwodo Jnr., two-time Federal Minister of Transport (Aviation), later Information and one who had been in the race for the presidential ticket of one of the political parties, could not have been a mere fluke. The reverberations could be felt in far flung places away from the Ohaneze Secretariat in Enugu.
It was a night of long knives, horse trading , compromise and final elections which saw Chief Nnia defeating a renowned Professor in a landslide victory to become the President-General of Ohaneze.
Chief Nwodo has been vocal in pushing against the deprivations and marginalization from the 1970s and the maze of problems confronting the Igbo within the polity of Nigeria since 1999 and currently under President Buhari in 2017.
He has proven to be a leader with grit; someone who has the heart of a bull, intellect, courage, industry and acceptability; a leader who will seek solutions to the harsh evidences of marginalization of the Igbo and the old East in all Federal appointments, agencies and parastatals.
Who can challenge and speak out without fear or favour against the domineering policy. Who will challenge oligarchy. Who would look the mafia whether in Kaduna or Abuja in the face and say enough is enough. The alleged wanton killings of innocent Igbos by Federal security agencies, during peaceful protests aggitating for their rights as covered by the Geneva United Nations Rights of protests and demonstrations, should no longer go unpunished and must be made a criminal case of murder and genocide before world bodies and their aliases.
The horror and the consequences of abandoned Federal roads in the east that have become death traps sending hundreds of Igbos and other road users to their untimely death. Must Igbo land continue to quiver and remain cowed because it bravely fought a civil war decades ago to defend its people from total annihilation. If we keep capitulating , what future holds out for our children and generation yet unborn.
How do we  meaningfully engage other Federating blocs in peaceful and positive dialogue to resolve the myriad of contentious issues and now is time to get cracking. For so long have we been deceived with white elephant projects – the ever tale talk on building second Niger Bridge including several eye-popping gigantic projects that have remained on the drawing board for ages.
The Igbo needed a man of Nnia  Nwodo's stature that commands respect, universally and has friends cutting across ethnic groups and religious divide of the country. A man who then at University of Ibadan trounced other students including Yorubas 'sons of the soil' to emerge President of the Students Union.  Worthy of note that  Nnia since assuming leadership of Ohaneze has begun the bark and bite — to give the Igbo a stronger voice.
Suffice it to say we must  not only concentrate in asking and demanding for our rights, but adopt a policy of looking inwards to develop Igbo land. In looking inwards, there is the urgent need to establish an all purpose Igbo Village, east of the Niger, which would be all encompassing; developing and showcasing the best of the Igbo in science, information technology, tradesmen and artisans, iron and metalic craftsmen, music, sports, literature, agriculture and other areas. The potentials are better imagined. The Igbo should partner with more overseas investors to turn Igbo land to prime investment havens and tourist centres in West Africa.
Goods and materials from the Igbo villages would find ready markets in Europe, America,  Canada, Asia and the Far East including Africa, thus earning for our people the much sought after foreign currencies.
A people endowed by nature with muscular energy and knowledge of industry, self reliance and never say die spirit cannot continue to play second fiddle nay second hand citizens. No never! One can say without any fear of contradiction that Igbo businessmen and women worldwide remain one of Nigeria's treasure base in terms of individual wealth made genuinely through dint of hard work. All they need is a man they can trust and the rest will be history. There must be a synergy with our multi billionaires to begin to show more interest back home. Of course, a transparent and well focused Ohaneze should be able to attract the best of our intelligentsia overseas, doctors and paramedics, engineers, educationists and industrialists to return home and develop Iboland urgently.
It would thereafter checkmate our chaps who run helter skelter after moving cars to sell their wares on the streets of Lagos and Abuja under severe risks of being arrested or being knocked down by vehicles.
The challenge therefore is enormous . The Ohaneze mantle on Nnia could be optimized. My reminiscences record same Nnia Nwodo, Ike Ukehe, as having told this writer about the motto of the British Security agency, approximately, that "Only those who dare, win." This motto has inspired the Ohaneze leader, all along. The stake is so high. So if you dare, you win. A food for thought for all Igbo east of the Niger, Delta, Rivers and the Diaspora.
USAfrica: Buhari to debate Atiku, Moghalu on January 19; rising Sowore not listed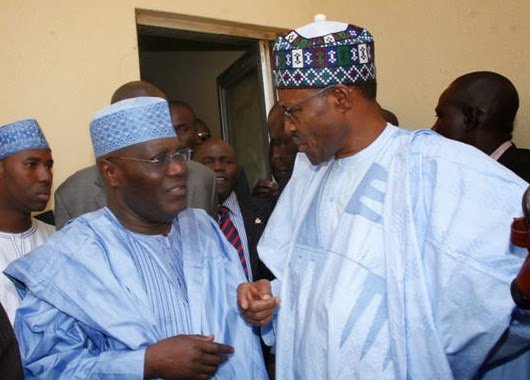 As the countdown to the February 2019 presidential elections in Africa's most populated country continues, Nigerian Elections Debate Group (NEDG) and the Broadcasting Organisations of Nigeria (BON) have announced the "names of political parties" that they have pre-qualified to participate in the 2019 vice presidential and presidential debates.
The Executive Secretary of the NEDG, Eddie Emesiri, listed the parties as the following: Allied Congress Party of Nigeria (ACPN), Alliance for New Nigeria (ANN), All Progressives Congress (APC), Peoples Democratic Party (PDP) and Young Progressives Party (YPP).
The Presidential debate will hold on Saturday, January 19, 2019 while the VP debate will be in Abuja on Friday, December 14, 2018.
President Buhari, a retired army general who does not warm up to contrary even if helpful views, USAfrica notes, will have the opportunity of counterpoint exchanges with his 2015 former ally Atiku Abubakar, and especially from the  former deputy Governor of Nigeria's Central Bank Prof. Kingsley Moghalu. 
Significantly, the debate excludes Omoyele Sowore, the activist-journalist and young candidate who is among the top canvassers and most travelled candidates (inside and outside Nigeria) in search of votes. By Chido Nwangwu, Founder & Publisher of USAfrica [Houston] and USAfricaonline.com
https://usafricaonline.com/2018/05/19/usafrica-why-saharareporters-sowores-disrupt-the-nigerian-system-message-is-gaining-momentum-by-chido-nwangwu/
Global Terrorism Index ranks Nigeria, Somalia and Egypt among the worst hit.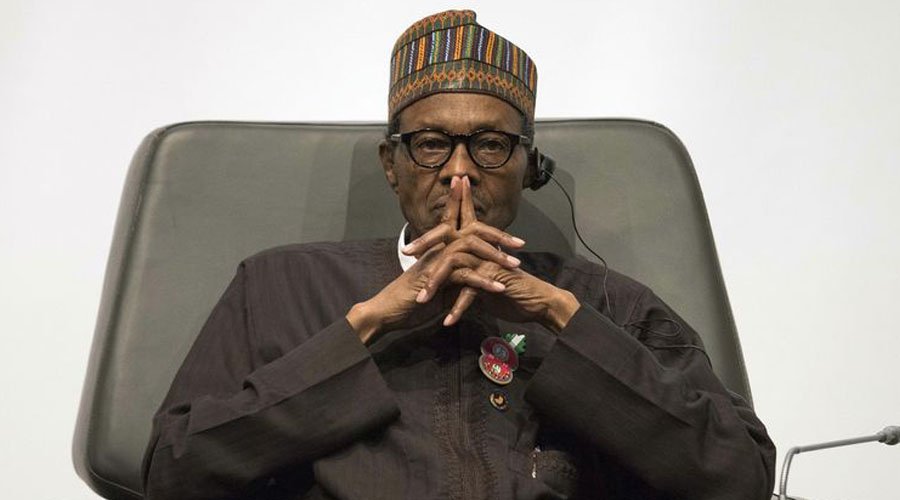 The Global Terrorism Index for 2018 has been released by the Institute for Economics and Peace, which recorded 3 African countries of Nigeria, Somalia and Egypt among the worst hit. Iraq's almost daily blasts placed it at the top, followed by Afghanistan, Nigeria, Syria, and Pakistan.
The GTI found that "the global impact from terrorism is on the decline, it also shows that terrorism is still widespread, and even getting worse in some regions."
The United States is at number 20.
The Index ranked 138 countries based on the severity of terror attacks throughout 2017, and found that "The total number of deaths fell by 27 percent between 2016 and 2017, with the largest falls occurring in Iraq and Syria. The overall trend of a decline in the number of deaths caused by acts of terror reflects the increased emphasis placed on countering terrorism around the world since the surge in violence in 2013."
"In the Maghreb and Sahel regions of Northern Africa, there has been a resurgence of terrorist activity in the past two years, most notably of al-Qa'ida. As of March 2018 there were more than 9,000 members of terrorist groups active in the region, mostly concentrated in Libya and Algeria," it noted.
The GTI assessed the total global economic impact of terrorism at almost $52 billion.
USAfricaonline.com notes that the attacks by Nigeria's Boko Haram and its affiliates mainly in the north east and exponential rise in the violence unleashed by the Fulani herdsmen negatively affected the country. By Chido Nwangwu @Chido247
Nigerian army posts Trump video to justify shooting muslim Shiites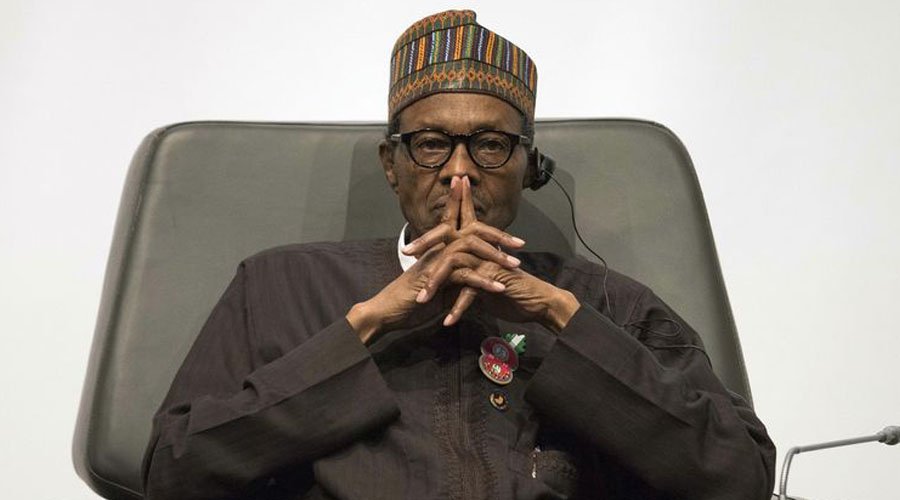 Nigeria's army (has) posted a video of US President Donald Trump saying soldiers would shoot migrants throwing stones to justify opening fire on a Shiite group (last) week.
In the video, Trump warns that soldiers deployed to the Mexican border could shoot Central American migrants who throw stones at them while attempting to cross illegally.
"We're not going to put up with that. They want to throw rocks at our military, our military fights back," said Trump in remarks made on Thursday.
"I told them (troops) consider it (a rock) a rifle. When they throw rocks like they did at the Mexican military and police, I say consider it a rifle."
Nigeria's defence spokesman John Agim told AFP that the army posted the video in response to criticism that its security forces had acted unlawfully.
The Islamic Movement of Nigeria (IMN) said 49 of its members were killed after the army and police fired live bullets at crowds who marched near and in the capital Abuja. The army's official death toll was six.
Amnesty International said Wednesday it had "strong evidence" that police and soldiers used automatic weapons against IMN members and killed about 45 people in an "unconscionable use of deadly force by soldiers and police".
The United States embassy in Nigeria said Thursday it was "concerned" and called for an investigation.
"The video was posted in reaction to the Amnesty International report accusing the army of using weapons against pacifist Shiite protesters…. Not only did they use stones but they were carrying petrol bombs, machetes and knives, so yes, we consider them as being armed," said Agim.
"We intervened only because the IMN members are trying to harm our people, they are always meeting us…at security check points and trying to provoke us, they even burned a police vehicle."
Nigeria, Africa's largest economy, is almost evenly split between a mostly Muslim north — which is predominantly Sunni — and a largely Christian south.
Experts have warned the government that a heavy-handed response to the group risks sparking conflict in a volatile region where poverty is widespread.
IMN leader Ibrahim Zakzaky has been in custody since 2015, when an army crackdown killed 300 of his supporters who were buried in mass graves, according to rights groups.
Zakzaky is facing a culpable homicide charge in connection with the 2015 violence. He remains in jail despite a court order granting him bail.
On Thursday, 120 of 400 IMN members arrested by police on Monday were  charged with "rioting, disturbance of public peace and causing hurt," said a court official in Abuja on Friday.
According to court documents seen by AFP, the IMN members had been ordered to disperse but they "refused and started throwing stones at the police officers and other members of the public and thereby caused them bodily harm".
All the suspects pleaded not guilty and were granted bail with the court hearing to resume on December 5.