Nigeria captain Obi Mikel told 4 hours before World Cup game against Argentina his father was kidnapped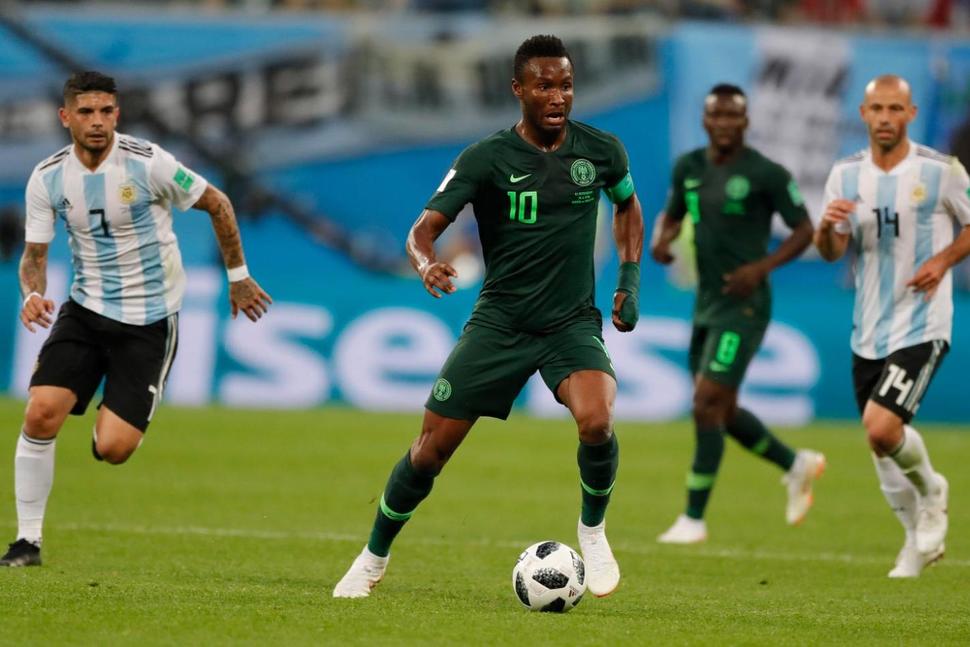 By Gerald Imray, AP Sports Writer
Nigeria captain John Obi Mikel played in a crucial World Cup match against Argentina four hours after being told his father had been kidnapped for ransom back home and would be shot if anyone talked to the police.
"I had to shut it out of my head and go and represent my country first," Mikel said.
Mikel decided to hide the news from his teammates and coach so as not to destabilize the team and went ahead and played the game in Russia, the midfielder said in a statement released by his management company on Tuesday.
Mikel's father, Michael Obi, was rescued from armed kidnappers by Nigerian police following a shootout in a remote, forest area in southeastern Nigeria on Monday, nearly a week after his abduction.
That allowed the player to talk about the incident publicly.
Police said Michael Obi, who was rescued along with his driver, had "recovered from the trauma of the kidnap."
In a post on his official Twitter account later Tuesday, Mikel said his father was "recuperating with family."
It was the second time Michael Obi had been kidnapped in Nigeria.
Mikel said he received a telephone call in St. Petersburg last Tuesday telling him of his father's abduction as the Nigeria team was heading to the stadium to play in the World Cup against Lionel Messi and Argentina.
Nigeria lost 2-1 after a late Argentina goal and was eliminated from the World Cup as a result. Mikel played the whole game knowing that his father was in serious danger.
"I was emotionally distraught but had to make a decision about whether I was mentally ready to play the game," Mikel said in his statement. "I was confused. I did not know what to do, but in the end I knew that I could not let 180 million Nigerians down.
USAfrica: Petition to rename street opposite Trump Tower the Barack Obama Avenue inches to target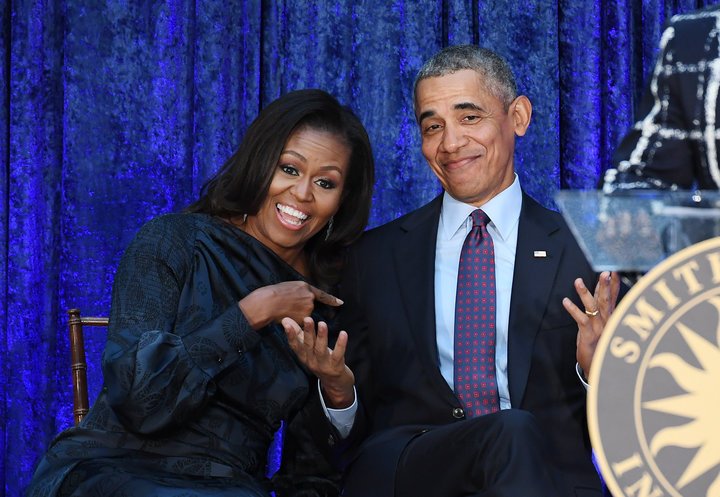 Evidently, "the thorny, combative paths of incumbent President Donald Trump and those of his immediate predecessor Barack Obama will not only cross but may, soon, permanently face each other", writes USAfricaonline.com Publisher Chido Nwangwu, a few minutes ago Saturday January 5, 2019.
This is as thousands of people continue to sign a new petition to rename part of New York City's Fifth Avenue after former President Obama.
The coordinators of the popular online petition, which has more than 12,414 signatures (as at this Saturday morning), states "We need 15,000" for the renaming of the block between 56th and 57th Streets in Manhattan "President Barack H. Obama Avenue."
They referenced a recent renaming of a stretch of highway in downtown Los Angeles after Obama, the 44th U.S. president.
"We request the New York City Mayor and City Council do the same by renaming a block of Fifth Avenue after the former president who saved our nation from the Great Recession, achieved too many other accomplishments to list, and whose two terms in office were completely scandal free."