USAfrica: IPOB tells Buhari to release Nnamdi Kanu; after Fani-Kayode claimed Kanu is held on a warship, far off Bayelsa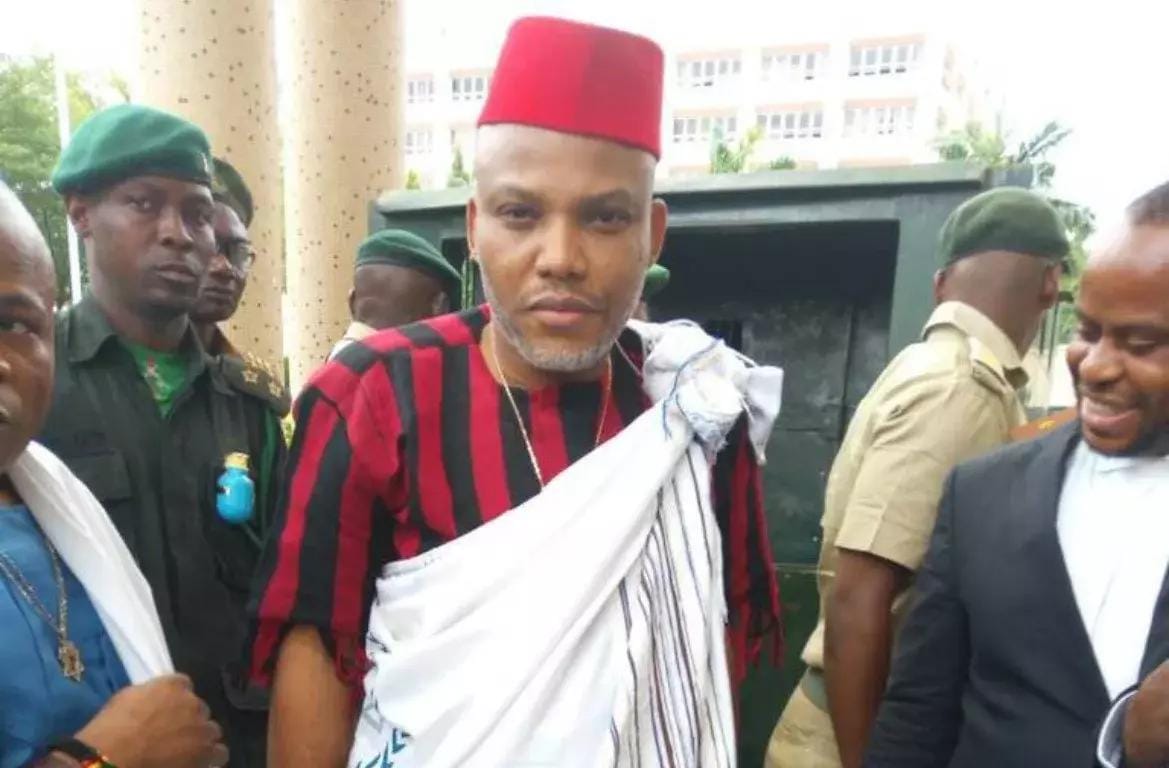 USAfrica: IPOB tells Buhari to release Nnamdi Kanu; after Fani-Kayode claimed Kanu is held on a warship, far off Bayelsa
 By Chido Nwangwu.
Special to USAfrica (Houston} and  USAfricaonline.com
Following up on the July 2, 2018  viral tweet by former Aviation Minister, Femi Fani-Kayode that:
"Nnamdi Kanu is being kept on a Nigerian Naval warship, far off the coast of Bayelsa," the controversial but popular organization, the Indigenous People of Biafra (IPOB), has again called on the government led by retired Gen. Buhari to produce IPOB leader, Nnamdi Kanu, for a judicial court assessment/trial on charges of treason.
"We call President Muhammadu Buhari to immediately release Kanu and those abducted alongside with him or await the catastrophic consequences their extra-judicial killing spree will cause in the near future."
The statement reads: 
"Nigerian Army that abducted him (Kanu) should charge him to court or release him to the British government.
It is now clear to all and sundry that the orchestrated sightings of our leader in Cameroon, Ghana, Niger Delta creeks, Malaysia, London and other weird and wonderful places were lies concocted and planted in mainstream Nigeria media to fool and confuse the public.
We, the global family of the indigenous people of Biafra (IPOB), and its leadership wish to reiterate our call to United Nations, Britain, USA and other civilised nations to compel Nigeria to produce our leader. Nigerian Army abducted him when they raided his home with deadly intent.
The periodic harassment of those that stood surety for our leader through Justice Binta Nyako's court is a clever ploy to drum the false narrative into the brains of Nigerians that our leader jumped bail when in actual fact it was the army that invaded his home and killed 28 people in the process.
The government through its antics may have succeeded in convincing Nigerians that the deadly invasion of Kanu's home by Nigerian soldiers that led to the killing of 28 persons does not matter and should be forgotten."
 Kanu and his parents have not been seen since September 14, 2017 when Nigerian soldiers bombarded the Kanus' home in Isiama Afaraukwu, Abia state.
USAfrica: Petition to rename street opposite Trump Tower the Barack Obama Avenue inches to target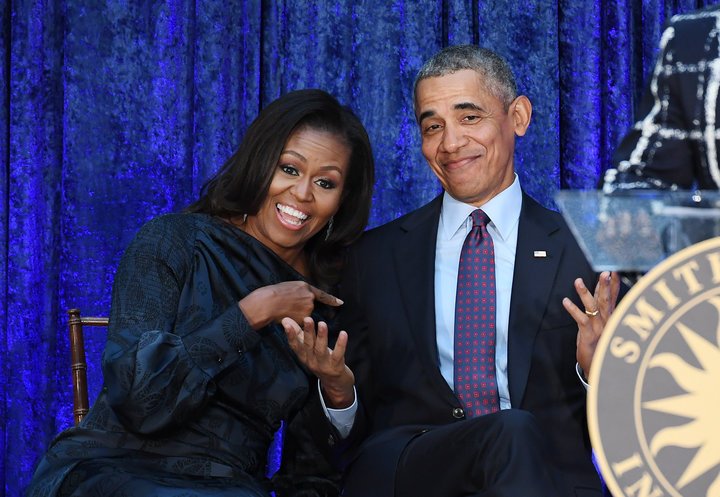 Evidently, "the thorny, combative paths of incumbent President Donald Trump and those of his immediate predecessor Barack Obama will not only cross but may, soon, permanently face each other", writes USAfricaonline.com Publisher Chido Nwangwu, a few minutes ago Saturday January 5, 2019.
This is as thousands of people continue to sign a new petition to rename part of New York City's Fifth Avenue after former President Obama.
The coordinators of the popular online petition, which has more than 12,414 signatures (as at this Saturday morning), states "We need 15,000" for the renaming of the block between 56th and 57th Streets in Manhattan "President Barack H. Obama Avenue."
They referenced a recent renaming of a stretch of highway in downtown Los Angeles after Obama, the 44th U.S. president.
"We request the New York City Mayor and City Council do the same by renaming a block of Fifth Avenue after the former president who saved our nation from the Great Recession, achieved too many other accomplishments to list, and whose two terms in office were completely scandal free."