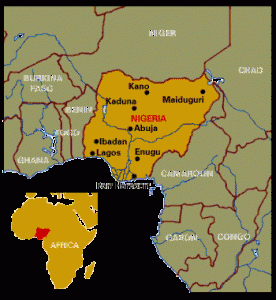 Why U.S added Nigeria, Nigerians to terrorism risk list; U.S official speaks to USAfricaonline.com
USAfricaNewswire, Jan 4, 2010.
The U.S Transportation Security Administration says that  beginning today January 4, 2010: "passengers flying into the United States from certain countries will be subject to enhanced screening techniques, such as body scans and pat-downs." The order includes the requirement that "all passengers on U.S.-bound international flights will be subject to random screening."
This has been issued against the background of the December 25, 2009 plot and actions by 23-year old Nigerian Farouk Abdul Mutallab to blow up a plane entering Detroit airport.
Nigeria is, already, taking issues with the order. Nigeria's information minister Dora Akunyili is arguing that the latest TSA decision on Nigeria and 14 other countries is faulty. "It is unfair to include Nigeria on the U.S list for tighter screening because Nigerians do not have terrorist tendencies…. It is unfair to discriminate against over 150 million people because of the behaviour of one person."
But  a U.S national security official in Washington DC informed USAfrica's Publisher Chido Nwangwu that "the U.S is not engaging in a random decision. This is a clear, urgent response to the realities of the relationships the young Nigerian man AbdulMutallab had with al Qaeda operatives in Yemen, and possibly elsewhere…."
Detroit lawyer Miriam Siefer, the chief counsel of the Federal Defender Office in Detroit, will represent Umar Farouk Abdulmutallab. His parents and some siblings are expected to witness his trial/arraignment, scheduled for Detroit on January 8, 2010.
Meanwhile, Nigerians across the world continue to express their condemnation of the alleged acts by AbdulMutallab. Many of them basically argued across USAfricaonline.com and the Nigeria360@yahoogroups e-group blog: it is difficult enough for the reputation of Nigerians being seen (by some) as a base for scam and con men/women and will get worse with the latest addition of the global scar of terrorism.
While the American security agencies and officials focus on the scope and implications of the AbdulMutallab failed plot, many Nigerians have been quick to dismiss the Mutallab event as an action of one young man who was largely raised outside Nigeria.
The senior Mutallab, visited the U.S embassy in Abuja (Nigeria) in 2008 to alert its security of the son's growing liason and engagement with al-Qaeda type characters, especially in the radicalized country of Yemen.
https://usafricaonline.com/chido.binladennigeria.html
USAfricaonline.com research shows the network of radical Islam fighting under the recent, general banner of alQaeda have executed attacks, successfully across parts of Africa in 1998, 2001, 2002, 2004, 2007, 2008 and 2009.
——
LIVE on New York's WWRL news/issues show from 6.32am EST on Tues Jan5,
2010, USAfrica's CHIDO Nwangwu
is guest of CNN & NY DailyNews contributor Errol Louis. Insights n debate of Nigeria, Mutallab n terrorism listing/profiling issues….
plus live streaming via the web…
USAfrica

: Our international community's News & Opinion Leader.

—–
USAfrica and
USAfricaonline.com
(characterized by
The New York
Times
as the largest and, arguably, the most influential African-owned, U.S-based multimedia
networks) established May 1992, our first edition of USAfrica magazine
was published August 1993; USAfrica
The Newspaper
on May 11, 1994;
CLASSmagazine on May 2, 2003;
www.PhotoWorks.TV
in 2005
——