Tunisia's prime minister resigns; pro-democracy protesters demand representation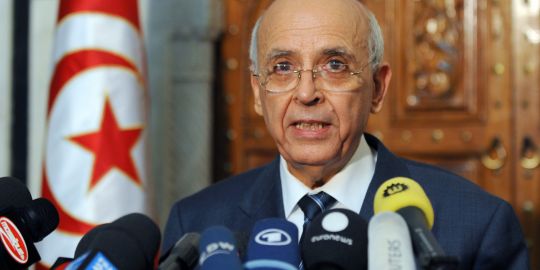 USAfricaonline.com: Tunisia Prime Minister Mohamed Ghannouchi has, a few minutes ago today on Sunday February 27, 2011 announced his resignation amidst continued demonstrations and protests calling for a more representative government in the north African country.
He said that, hopefully, "My resignation will provide a better atmosphere for the new era. My resignation is in the service of the country."  Among other things, Ghannouchi promised the current regime will hold elections the week of  July 15, 2011. He added "This (resignation) is not a flight from my responsibilities, but to open the way for another prime minister who – I hope – will have more margin for action than I have had, to give hope to the Tunisian people."  He was seen, factually, as a key part of the dislodged former President Zine al-Abidine Ben Ali who was forced to quit on January 14, 2011.
He served for 11 years as Ben Ali's prime minister.
has been variously reported here on USAfricaonline.com, the events in Tunisia formed an inspiring base for the events which toppled Hosni Mubarak's government as well as the tidal wave in Libya threatening the 42-years old iron-fisted rule of Muammar Gaddafi.
——-
Tunisia, Egypt . . . Is Nigeria next? By Prof. Rosaire Ifedi