USAfrica: Danger ahead as Nigeria face population explosion without plan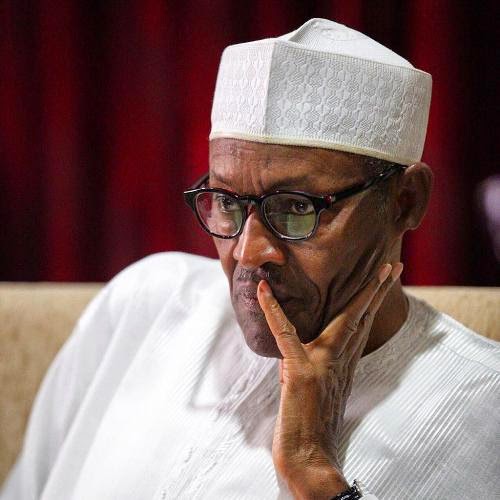 By the Council on Foreign Relations
Special to USAfrica [Houston] • USAfricaonline.com
At a population conference in New York, Chairman of the National Population Commission (NPC) Eze Duruiheoma estimated that the current population of Nigeria is 198 million, and that the population living in urban areas has been growing 6.5 percent annually over the past fifty years. He cites that World Population Prospects prediction that by 2050, Nigeria will displace the United States as the third most populous country in the world after China and India. He also noted the 2014 World Urbanization Prospects prediction that by 2050, 77 percent of Nigeria's population will be urban. The NPC chairman also looked at the number of internally displaced Nigerians. With respect to the Boko Haram insurrection in the northeast, Duruiheoma estimated that the number of internally displaced is 1.76 million, which is lower than other estimates, some of which can be as high as 2.5 million.
Nigerians know they are by far the most populous country in Africa, and they are proud of it. Estimates of the size of the country's population range from the World Bank's 186 million to 205 million by UN agencies. An accurate census is difficult in Nigeria in part because of infrastructure shortcomings. In the past, too, census results have also fueled ethnic and religious conflicts exploited by political figures. Nevertheless, in 2017 the director general of the NPC raised the possibility of a census in 2018. Given the practical and political difficulties and with the prospect of national elections in 2019, that timeframe seems overly optimistic. In the meantime, it is necessary to fall back on careful estimates.
Duruiheoma pointed out in New York that Nigeria's urban population growth has not been accompanied by a "commensurate increase in social amenities and infrastructure." More generally, economic growth has not kept up with population growth. Hence, the enormous slums outside city centers.
In effect, Nigeria has no population policy that would limit births, and Nigerians have traditionally valued large families. Yet the country's rapid population growth, especially in urban areas, poses difficult economic, social, and public health challenges. A huge, rapidly growing population is not necessarily a source of national strength.
McCain kills Trump/Republicans' second effort to repeal ObamaCare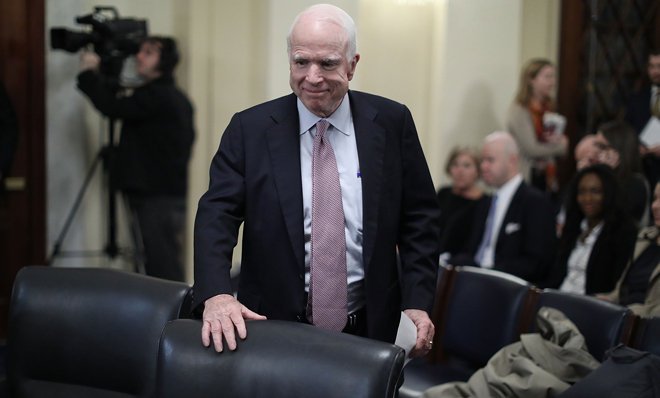 Washington (AFP) – US Senator John McCain on Friday announced his opposition to the latest Republican attempt to replace Barack Obama's signature health care law, likely dooming the repeal effort.
It is the second time in two months that he has defied his party and President Donald Trump over efforts to replace the Affordable Care Act, often referred to as "Obamacare," which has long been in Republicans' sights.
"I cannot in good conscience vote for the Graham-Cassidy proposal," McCain said of the bill proposed by fellow Republican senators Lindsey Graham and Bill Cassidy.
"I believe we could do better working together, Republicans and Democrats, and have not yet really tried," the senator said in a statement.
In July, McCain made a dramatic return to Washington from Arizona after a brain cancer diagnosis to become one of three Republican senators who helped sink their party's earlier bid to replace Obamacare.
Now, rebels within the party ranks appear set to torpedo what may be the party's last chance to make good on a longstanding Republican goal, and a signature pledge of the president.
With both McCain and the conservative Rand Paul opposed, it would take just one more Republican defector to prevent the bill's passage before a deadline of September 30, the end of the fiscal year. At least two party moderates — Susan Collins and Lisa Murkowski — are known to have serious reservations.
The bill's collapse would be yet another blow to the president and the Republican leadership, who have been unable to move forward on repealing Obamacare despite controlling Congress and the White House.
In coming out against the latest bill, McCain criticized the fact that it had bypassed regular Senate order, and noted that it would not be fully reviewed by the non-partisan Congressional Budget Office (CBO) before the end of the month.
The senator said he could not "support it without knowing how much it will cost, how it will effect insurance premiums, and how many people will be helped or hurt by it."
The bill's supporters might be eager to avoid a CBO score. In July, the non-partisan body projected that the ranks of the uninsured would grow by 23 million Americans, and premiums would rise 20 percent annually, over the next decade if the previous Obamacare repeal bill became law.
The White House scrambled earlier this week to win over Republicans skeptical of Graham-Cassidy, with Trump himself phoning lawmakers and state governors seeking to tilt the scales in favor of the bill.
And Trump made his position on Republican defectors clear on Friday, writing on Twitter that those who vote against Graham-Cassidy "will forever…. be known as 'the Republican who saved Obamacare.'"
While Republicans have pledged to repeal the Obama-era health care reforms, they have struggled to secure enough support to do so amid fears that proposed alternatives would dramatically increase the number of Americans without health insurance.
The American Medical Association has issued scathing criticism of the latest repeal effort, warning it "would result in millions of Americans losing their health insurance coverage, destabilize health insurance markets, and decrease access to affordable coverage and care."
McCain's rejection of the latest Obamacare replacement bill is yet another slight against the current president, someone he has repeatedly challenged from within the ranks of the Republican Party.
Trump, for his part, had mocked McCain's war hero status as a former prisoner of war in Vietnam as he ran for president, declaring: "I like people who weren't captured."