Zimbabwe's presidential election offers opportunity for post-Mugabe progress. By Wilf Mbanga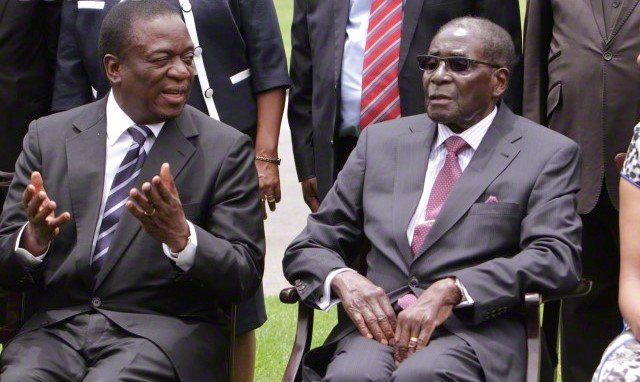 Today, Monday July 30, 2018, Zimbabweans [went] to the polls to elect Robert Mugabe's successor. For pretty much the average life expectancy of many Zimbabweans, one man has ruled the country with an iron fist. Eight elections were held during his rule – and every time, that fist ensured victory for Mugabe.
The current president, Emmerson Mnangagwa, 75, the man who finally ousted Mugabe in a bloodless coup last November, has also crushed his enemies ruthlessly in the past – but his iron fist lies within a well-padded velvet glove.
Mnangagwa goes head to head at the polls with Nelson Chamisa, 40, who took over as leader of the opposition Movement for Democratic Change (MDC) after Morgan Tsvangirai died earlier this year.
Whoever wins, this election heralds a new dawn for Zimbabwe. Mugabe has gone. Things will never be the same again. Certainly, Mnangagwa brings a lot of baggage from the Mugabe era – having been the former president's righthand man.
But he is different in many significant ways – today, Mugabe even urged voters to turn their backs on his leadership, and went so far as to wish Chamisa well. Most importantly, Mnangagwa understands business and is determined to resuscitate Zimbabwe's moribund economy and give the people what they so desperately want and need – jobs.
He is primarily a soldier, having left Zimbabwe as a teenager in the early 1960s for military training in China. He has fashioned himself after the former communist leader Deng Xiaoping, who modernised China and laid the foundations for the economic powerhouse it has become, while maintaining a strictly authoritarian regime.
Deng abandoned many orthodox communist doctrines to incorporate elements of the free-enterprise system. Mnangagwa seems determined to do the same for Zimbabwe. He is a wealthy man in his own right, having run Zanu-PF's and his own businesses since the early 1980s. He has been mentioned in a UN report on the plundering of mining and logging resources in the Democratic Republic of the Congo together with General Sibusiso Moyo, who is now the foreign affairs minister.
Over the eight months since he took the reins from Mugabe, Mnangagwa has given clear signals of a clean break with the past – actively courting the west, preaching and practising peace instead of violence, eschewing corruption, meeting business leaders and white farmers, and generally projecting himself as a reformist. He has met personally the many business missions that have visited the country this year, and has promised to get rid of the cumbersome bureaucracy that currently stifles new investment. He has suspended Mugabe's populist indigenisation act, which required foreigners to cede 51% of their shares to locals (ZANU-PF, of course) in all sectors except gold and diamond mining. He has even made it his election slogan – with party supporters everywhere sporting T-shirts proclaiming "Zimbabwe is open for business".
While Mugabe was a consummate manipulator, skilfully playing people off against each other and weaving a complex web of patronage, Mnangagwa is a much more of a strategist. He will be prepared to make tough decisions that could ultimately benefit the economy. He has certainly been more successful in attracting foreign investment in the short time he has been in power than Mugabe was in decades of berating the west.
The MDC's Chamisa is just as pro-business as Mnangagwa, and to his credit has surrounded himself with several capable technocrats. There is no whiff of corruption about him and he has been drawing massive crowds in many rural areas which, under Mugabe, were no-go areas for his party. And of course the MDC's democratic and human rights credentials are well established – while those of Zanu-PF are a constant cause for concern.
Should Chamisa win the election, there is no doubt that the world would welcome Zimbabwe back into the fold with open arms. But Mnangagwa is smart enough to realise that international recognition of his government can only come if this election is acknowledged as free and fair by the global community. While Britain has been unswervingly supportive of the post-Mugabe regime, the US has reserved judgment – recently renewing its sanctions on Zanu-PF leaders and companies, but promising to lift them once credible elections have taken place.
And there's the rub.
Many believe it is impossible for the Zimbabwe Electoral Commission to run a free and fair poll. It is accused of rigging every election since it was established in 2004; it is still staffed largely by the military and Zanu-PF loyalists; and it has shown shameful bias towards the ruling party in recent months. For example, the law says the ballot paper should be in alphabetical order, which places Chamisa second on the 23-person list. The commission cleverly formatted the paper into two lop-sided columns, in order to place Mnangagwa at the very top of column two.
So this election could bring three possible results: if Mnangagwa wins, the MDC already has enough ammunition against the electoral commission to cry foul.
If Chamisa wins convincingly, it will be a new dawn indeed – but the military might not
accept this, as the Generals have already invested a lot in Mnangagwa.
But if there is no clear winner, the most sensible way forward would be for the two protagonists to agree to a marriage of convenience – otherwise known as a government of national unity.
• Wilf Mbanga, once falsely classified by Mugabe's government as 'enemy of the people', is the founder, editor and publisher of The Zimbabwean weekly, published in the UK and Johannesburg
USAfrica: Atiku's America trip boosts U.S assessment as realistic alternative to Buhari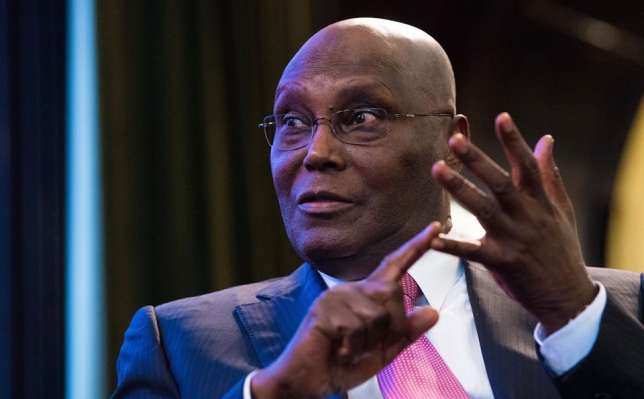 By CHIDO NWANGWU, Founder & Publisher of USAfrica [Houston] • USAfricaonline.com • ChidoNwangwu.com
The first time I met Atiku Abubakar was the first Thursday of May, 1999 when he attended the world's largest oil and. gas conference, OTC, as Nigeria's Vice President-elect, and I co-managed with Chris Mammah his participation on behalf of NAPIMS/NNPC.
Since 2001, somehow, millions of Nigerians believe(d) and spread the allegation that Atiku Abubakar had a "guilty charge awaiting him to be arrested" for criminal culpability, should he "set his feet" on the continental shelf of the United States….
Since 2015, for the opponents of Atiku, particularly outspoken members of retired general Muhammadu Buhari's ruling All Progressives Congress (APC), those are "Incriminating evidences" as well as the most visible disqualifiers, open for everyone to see as proof of his "corruption records.…"
But on Wednesday evening of January 16, 2019, in Abuja, the capital city of Nigeria, the country's former Vice President (1999 to 2007 during the presidency of retired general Olusegun Obasanjo) packed his bag with his visa. He was ready for the awaited trip to the United States of America, accompanied by some of his advisers. The jet was airborne around 1:30 Thursday morning. He arrived later in the day at the Washington Dulles international airport.
What are the key points and implications from his trip?
First, Atiku, one of the most formidable businessmen in the critical sector of logistics, effectively used the opportunity and platforms to announce to the world that he is the Nigerian free market forces candidate and the champion of privatization! And, it's jobs, jobs, jobs! Exactly what the American leadership needed to hear.
Second, with a mix of other factors and aggregation of interests, I think the man left the U.S, operationally enhancing his international bona fides, mid-January 2019, as a realistic alternative to Buhari.
Third, there was no mention of his controversial business tango with some Americans including Louisiana congressman Jefferson (who is in jail.). Plus, no reference to the complications from his multi-nodal transfer of substantial sums of funds into the U.S.
Fourth, the man's upfront and non-pretentious interest in State power specifically to become president of Nigeria is likely to draw the admiration of some American political activists and Nigerian-Americans. On the other hand, there are many who still charge him of an extraordinary ambition for apex political power which led him to move from the PDP to the APC and then back to the PDP. It fueled the flames of antagonism and corrosive questions against him.
On this issue, with deserving regards to history and facts, the cheerleader of the choir which sang all manner of stuff against "Atiku's character" was his former boss, Obasanjo.
To borrow the Warri context of the word, it was Atiku who "come provoke" the unforgiving soldier who could have been a great head of state, Obasanjo!
Unfortunately, Obasanjo's quest for an unprecedented 3rd term distracted him from the higher purposes of good governance; especially his positioning himself as the Nigerian Mandela. I addressed this comparison in my summer 2019 book titled MLK, Mandela and Achebe: Power, Leadership and Identity [ISBN 978-0-9893970-0-1]
Fifth, by wrapping up the two-day trip to the United States without any problems, I believe that Atiku has gained an excellent opportunity to refresh his narrative regarding the twin issues of integrity and corruption.
Sixth, by coming to exchange ideas with some of the most influential business executives and public policy leaders here in the United States, the moderate Muslim, who was born on November 25, 1946, has also enhanced his stature among leaders from the emerging markets.
Seventh, Atiku has began the unavoidable task of clearing the wet blanket of doubt covering the important, strategic and thoughtful manifesto he presented with Peter Obi over his third attempt to be elected President. •00——————————————•
Dr. Chido Nwangwu, analyst on CNN & SKY news, moderator of the Achebe Colloquium (Governance, Security, and Peace in Africa) December 7-8, 2012 at Brown University in Rhode Island and former adviser on Africa business to the Mayor of Houston, is the Founder & Publisher of Houston-based USAfrica multimedia networks since 1993, first African-owned, U.S-based newspaper published on the internet USAfricaonline.comChido is completing the 2019 book titled MLK, MANDELA & ACHEBE: Power, Leadership and Identity. E-mail: Chido@USAfricaonline.com
———————————————