Obasanjo slams Buhari as "ineffective, incompetent, a failure"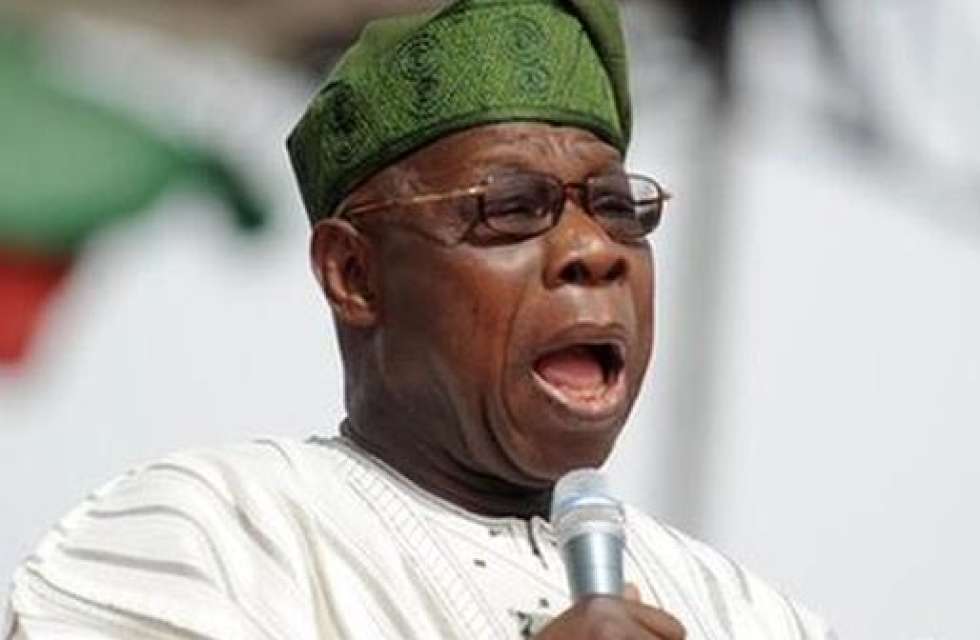 Nigeria's former military ruler (from February 14, 1976-1979) and elected President (1999-2007), Chief Olusegun Obasanjo has castigated the current leader, Muhammadu Buhari, who like him, ruled as a dictator (from December 31, 1983 to August 27, 1985) and elected President in 2015 for "bringing hardship on Nigerians",, "running ineffective economic policies," and causing a high number of "crippled businesses."
The first lesson I learnt in my military training is to never reinforce failure. What we have now is failure. Never you reinforce failure. Let failure be failure.

Obasanjo who failed in a multi-pronged quest for an unprecedented 3rd-term as President (see/search USAfrica and USAfricaonline.com news index) told a delegation of the New Nigeria group (led by Chima Anyaso) that it will be foolish and counter-productive for Nigerians "to reinforce failure by re-electing ineffective and incompetent government in 2019…. The truth is this: When you have an ineffective and incompetent government, we are all victims. And don't let anybody deceive you. Those of you who are in business, your business could have been better today if we have a competent and effective and performing government."
He continued: "As I said, stop giving excuses; we met challenges. If there were no challenges, then we wouldn't need you to come."
"You came in because you know there were challenges and then giving us excuse that you have many challenges, that is why you haven' t achieved results.
"And then you still want to go [for re-election]….  And if you do not see what you should see, you will then be a victim of what you don't like, because it' s only when you see what you should see and you do what you should do that you put away what you do not like.
"You see, I have publicly said and I mean it, that as a party, neither PDP nor APC can get us there as they have been. Never mind about reforms and apology and all that."
Obasanjo was a key power broker who supported Buhari of the APC and abandoned his PDP then incumbent President Goodluck Jonathan. Several retired army Generals and civic leaders are expressing their disappointment with the current leader.
Buhari has faced trailer-loads of problems, as he has with many members of his team exposed their relative inadequacies across various sectors of government.
Buhari contested and won under the banner of the APC, a party and presidency stifled by its naked instinct for nepotism, regional impunity, ideological sectarianism, punitive engagements as standard instruments of governance  and self-defeating insularity.
Lest we forget, Obasanjo became President under the umbrella of the corruption-ridden confederacy of financial locusts called the PDP.
Evidently, the battle for Nigeria's 2019 elections has started, almost….                                                                                                 By Chido Nwangwu, Founder & Publisher of USAfricaonline.com, CLASSmagazine and USAfrica magazine, appears occasionally as an analyst on CNN International, SKYnews (London). He is the author of the soon-to-be-released 2018 book,  MANDELA & ACHEBE: Leadership, Identity and Footprints of Greatness. ISBN 978-0-9893970-0-1
USAfrica: Obama to deliver 2018 Nelson Mandela memorial lecture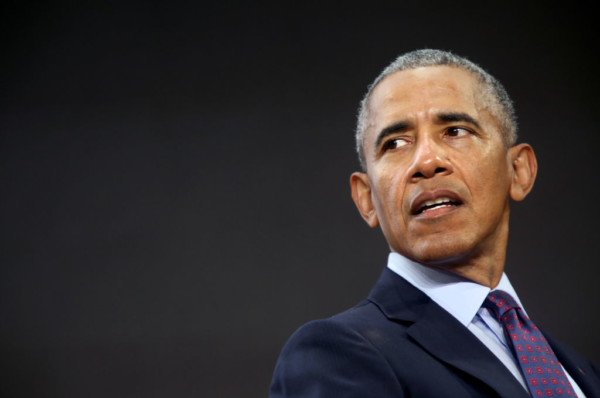 Special to USAfrica [Houston] •   USAfricaonline.com  •  MLKMandelaAchebe.com
Former President of the U.S., Barack Obama, will deliver the annual Nelson Mandela memorial lecture in Johannesburg in July 2018. It is one of the highlights of the events marking 100 years since the globally acclaimed statesman and first President of the post-apartheid, multiracial South Africa was born.
In a statement, Sello Hatang, head of the Nelson Mandela Foundation, enthusiastically affirmed
"we will be looking forward to hosting him as he will be addressing this esteemed Nelson Mandela annual lecture."
Hatang noted the Mandela foundation preferred a keynote speaker with "an Africa heritage" to "deal with issues of democracy", globally. By Chido Nwangwu  @Chido247  
"I'm BLESSED" gospel video Charlie Wilson, ft T.I show timeless skills [USAfrica]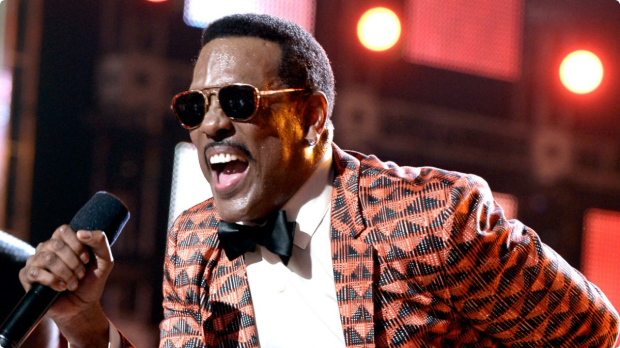 Charlie Wilson's timeless, creative skills are evident in this new gospel song  titled "I'm Blessed" – with superstar rapper T.I coming in to attract more of the younger demographics.

The performance was at a recent 2018 'ShowTime at Apollo' -hosted by Steve Harvey. Wilson gained world-wide respect and recognition as a member of the multiple platinum hits group Gap band.
He has shared his story of moving from being a millionaire to homeless and then picking up, changing his lifestyle and reorganizing….
In many ways, however different our circumstances, join me say to say [and sing] it, again: I'm Blessed!                                                                                                                                                                                                                                                                                                                                                                                                                                                                         By Chido Nwangwu, Founder & Publisher of USAfrica, USAfricaonline.com [first African-owned, U.S-based newspaper published on the internet], is completing a book titled "MLK, MANDELA & ACHEBE: POWER, LEADERSHIP & IDENTITY  Follow him @Chido247
USAfrica: Novelist Chimamanda reveals she was sexually assaulted at 17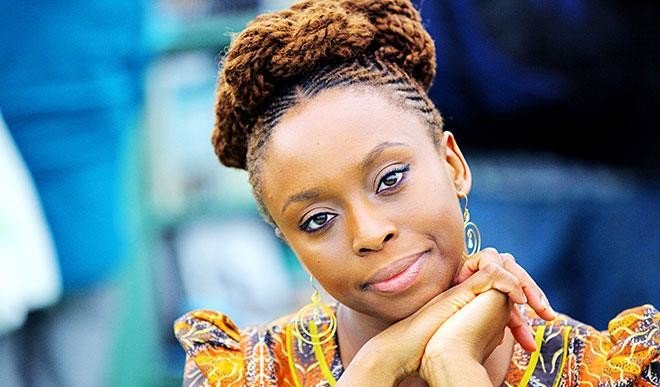 Special to USAfrica [Houston] • USAfricaonline.com   @Chido247
Award-winning novelist and author of Half of a Yellow Sun, Chimamanda Ngozi Adichie, has revealed that she was sexually assaulted at the age of 17 by "a big man" in the media in Lagos, Nigeria.
She was born on September 15, 1977 in Enugu. She revealed this during an address at the 2018 Stockholm Forum for Gender Equality. 
Chimamanda recalled how she had taken a book of poems she wrote to a "big man in the media" so he could support her in publicizing that work but the yet undisclosed man sexually assaulted her he slipped his hand under her shirt and bra, then squeezed her breast. "I was so taken aback that I did nothing for seconds", she said. Then, I pushed his hand away, but gently, nicely, because I didn't want to offend him.
"Later that day, I broke into a rash on my chest, my neck, my face, as though my body were recoiling, as though my body were saying what my lips had not said."
"I felt a deep loathing for that man and for what he did. I felt as if I didn't matter, as if my body existed merely as a thing to be done with as he wanted. Yet, I told no one about it. And I kept talking to him, being polite, hoping he will help with my book."