USAfrica: Martin Luther King's message and Trump presidency. By Chido Nwangwu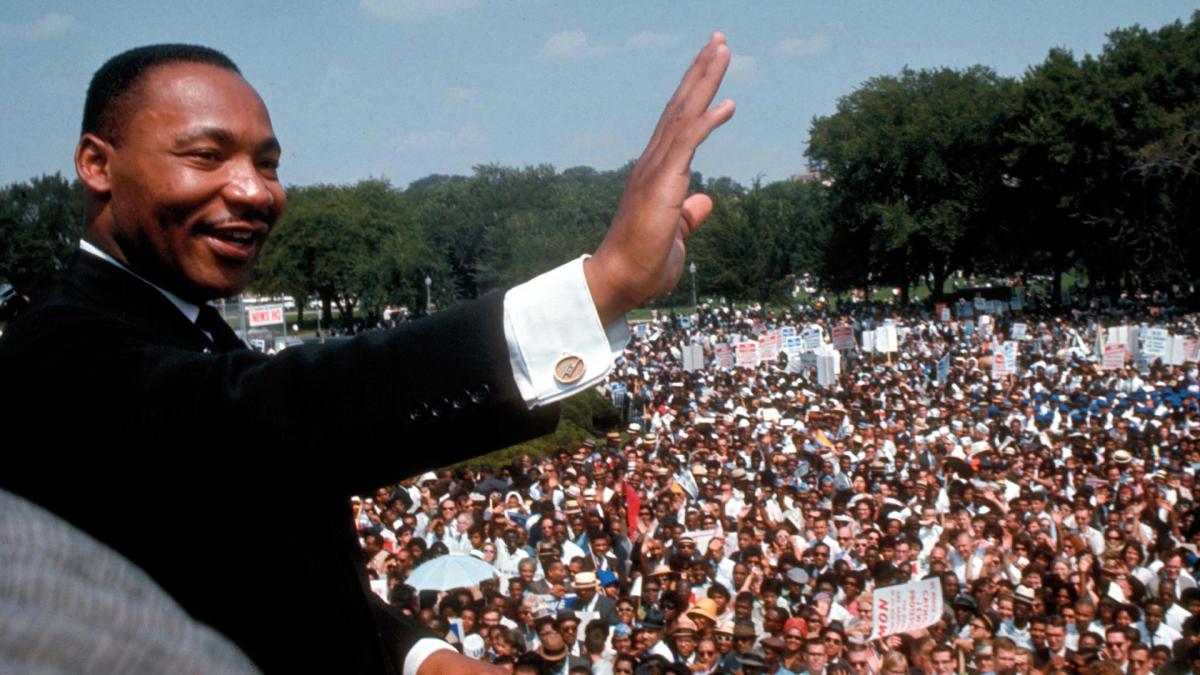 By Chido Nwangwu, Publisher of USAfrica, Houston.                                                                            •Follow Twitter.com/Chido247, Facebook.com/USAfricaChido
Today, April 4, 2018, as we mournfully mark 50 years since the killing of the foremost exponent of a global reality of social justice and the equality of the races, Dr. Martin Luther King, Jnr., it is important to bear witness to history and assess the present.
On July 15, 1994, I visited the Martin Luther King Jr.  Center in Atlanta, Georgia, for the first time as a member of a committee of a few African ambassadors, African-American professionals and a handful of continental Africans assembled by the Rev. Leon Sullivan, longtime advocate for equal rights for South African and American Blacks, to plan aspects of the 1995 African and African-American summit in Dakar, Senegal.
As I walked the premises with the late Dr. King's son, Martin Luther King III, my mind's eye recalled Dr. King's vision, his unique poetic cadence, the flowing timbre of his voice, the inimitable rhyme and rhythm that punctuated his manner of speaking.  Amid those memories, I recalled the shattering staccato of angry exchanges between many members of Jewish and African-American communities in far away New York, Chicago and Massachusetts, carrying on in ways that would have made Dr. King recoil.  At least, he would have spoken with the calming ointment of mutual respect and Solomonic wisdom.
Into 2018, what do we see along the trajectory of what I'll simply characterize as The Power and Permanence of Dr. Martin Luther King, Jnr.?
First, the U.S President Donald J. Trump's inflammatory stoking of bigotry and mainstreaming of the offsprings of the messengers of hate constitute,  substantially, an existential moral threat to the works and legacy of the truth-teller and prophet.

Trump should take an iron-clad stand (not made-for-tv retakes) against the assorted confederacy of skinheads and neo-Nazi thugs in Europe and corners of the United States. As well as against the radical jihadist merchants of death in Nigeria called Boko Haram and other transporters of hate, mayhem and bigotry.
Second, for all it's worth, these times and the 21st century truly require leaders with a King-size vision, temper and courage. For example, South Africa's late president Nelson Mandela towered beyond bitterness to live and work with his repentant apartheid jailers. His response to hatred from his apartheid oppressors mirrors King's timeless example: be forgiving, remain noble, foster racial harmony and be fair-minded. I witnessed part of the King-Mandela sense of grace, first-hand, at the Robben island. I was part of the U.S media team with President Bill Clinton during the closing days of March 1998 when he visited Southern Africa.  I highlighted the spirit of forgiveness of Mandela in my forthcoming 2018 book  MANDELA & ACHEBE: Footprints of Greatness, about two global icons and towering persons of African descent.
Third, 50 years since his assassination, I believe that the global alliances of family, faith, character and social justice,  representing the rich tapestry of our ethnic/racial origins as Indians, Caucasians, Blacks, Jews, Asians, and a multitude of other backgrounds have advanced Dr. King's vision.
Fourth, on the critical issue of race, racial identity and politics, in the course of political fights in Washington DC and locally, we have listened to the impassioned partisan drivel that Dr. King fought for a "color-blind society." From my researching King's view on this issue and having discussed the same question with one of his sons, the claim that the late but revered King worked and died for the emergence of a "color-blind society" amounts to nothing more than grandiose distortion and arrant nonsense.
It is sociological misleading since multi-ethnic and multi-racial societies will have their "color" components.  Therefore, the ideologically misleading mantra pretending to establish a "color-blind society" merely serves as a wedge issue and fund-raising code for contortionists of King's vision and work which fundamentally and specifically sought the recognition of our backgrounds and even our racial origins.  He specifically demanded that we neither be judged nor discriminated against because of the color of our skin.  He underscored that we rather be judged by the content of our character.
Fifth, as a continental African in America, a recent immigrant and citizen of the United States of America who has been blessed by the graciousness, business opportunities, global breadth and hospitality of other Americans, I have cause to be thankful for benefiting from the vision, personal sacrifice and peaceful soldiering of the late but great Martin Luther King,Jnr. I salute this prophet for enabling a moral and social justice compass which fosters harmony, fair scales of opportunity and acceptance of all our unique talents and racial origins.
Sixth, 50 years since the killing of the evangelist of character first, we should do more by utilizing technological tools, networking our strengths, building family, exercising personal discipline, empowering religious and community organizations to fight all forms of discrimination and intolerance.
Seventh, the believers in King's goals must deal with an increasing challenge, specifically: the hordes of unemployed (soon unemployable in the robotic computer market) inner-city youths who, frankly, do not care so much about whose holiday is celebrated, when and by whom. They prefer to connect with the "hustle"; but there has been an increase in the high school, first degree numbers and the numbers of healthcare professionals.
Dr. King saw the inequities of his time, but it did not stop him from rising to the challenge of the day and charting a moral, visionary road map for tomorrow.
50 years ago, the King was killed!
50 years after, long lives the King!!
50 years ahead, long shall the king live!!!
———
•Dr. Chido Nwangwu is Founder & Publisher of Houston-based USAfrica multimedia networks, first African-owned, U.S-based newspaper published on the internet USAfricaonline.com;  and recipient of several journalism and public policy awards. He has been profiled by the CNN International for his pioneering works on multimedia/news/public policy projects for Africans and Americans. He worked previously for the Nigerian Television Authority, Platform magazine, and the Daily Times of Nigeria; and has served as adviser on Africa business to Houston's former Mayor Brown. USAfrica, CLASSmagazine and USAfricaonline.com are assessed by the CNN and The New York Times as the largest and arguably the most influential African-owned, U.S-based multimedia networks. USAfrica established May 1992.
---
2018 book: In this engaging, uniquely insightful and first person reportage book, MANDELA & ACHEBE: Footprints of Greatness, about two global icons and towering persons of African descent whose exemplary lives
and friendship hold lessons for humanity and Africans, the author Chido Nwangwu takes a measure of their works and consequence to write that Mandela and Achebe have left "footprints of greatness."
He chronicles, movingly, his 1998 reporting from the Robben Island jail room in South Africa where Mandela was held for decades through his 20 years of being close to Achebe. He moderated the 2012 Achebe Colloquium at Brown University in Providence, Rhode Island."I'll forever remember having walked inside and peeped through that historic Mandela jail cell (where he was held for most of his 27 years in unjust imprisonment) at the dreaded Robben Island, on March 27, 1998, alongside then Editor-in-chief of TIME magazine and later news chief executive of the CNN, Walter Isaacson (and others) when President Bill Clinton made his first official trip to South Africa and came to Robben Island. Come to this island of scourge and you will understand, in part, the simple greatness and towering grace of Nelson Mandela", notes  Chido Nwangwu, award-winning writer, multimedia specialist and founder of USAfricaonline.com, the first African-owned U.S-based newspaper published on the internet, in his first book; he writes movingly from his 1998 reporting from South Africa on Mandela. http://www.mandelaachebechido.com/
USAfrica: Buhari to debate Atiku, Moghalu on January 19; rising Sowore not listed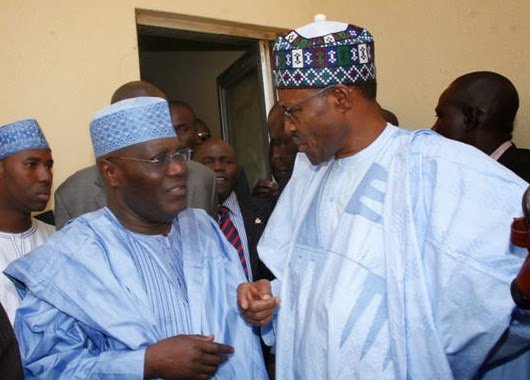 As the countdown to the February 2019 presidential elections in Africa's most populated country continues, Nigerian Elections Debate Group (NEDG) and the Broadcasting Organisations of Nigeria (BON) have announced the "names of political parties" that they have pre-qualified to participate in the 2019 vice presidential and presidential debates.
The Executive Secretary of the NEDG, Eddie Emesiri, listed the parties as the following: Allied Congress Party of Nigeria (ACPN), Alliance for New Nigeria (ANN), All Progressives Congress (APC), Peoples Democratic Party (PDP) and Young Progressives Party (YPP).
The Presidential debate will hold on Saturday, January 19, 2019 while the VP debate will be in Abuja on Friday, December 14, 2018.
President Buhari, a retired army general who does not warm up to contrary even if helpful views, USAfrica notes, will have the opportunity of counterpoint exchanges with his 2015 former ally Atiku Abubakar, and especially from the  former deputy Governor of Nigeria's Central Bank Prof. Kingsley Moghalu. 
Significantly, the debate excludes Omoyele Sowore, the activist-journalist and young candidate who is among the top canvassers and most travelled candidates (inside and outside Nigeria) in search of votes. By Chido Nwangwu, Founder & Publisher of USAfrica [Houston] and USAfricaonline.com
https://usafricaonline.com/2018/05/19/usafrica-why-saharareporters-sowores-disrupt-the-nigerian-system-message-is-gaining-momentum-by-chido-nwangwu/
Global Terrorism Index ranks Nigeria, Somalia and Egypt among the worst hit.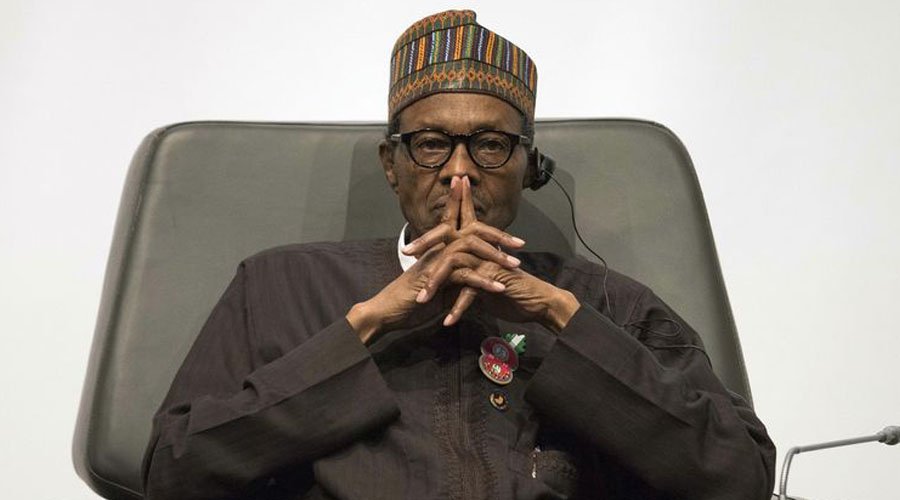 The Global Terrorism Index for 2018 has been released by the Institute for Economics and Peace, which recorded 3 African countries of Nigeria, Somalia and Egypt among the worst hit. Iraq's almost daily blasts placed it at the top, followed by Afghanistan, Nigeria, Syria, and Pakistan.
The GTI found that "the global impact from terrorism is on the decline, it also shows that terrorism is still widespread, and even getting worse in some regions."
The United States is at number 20.
The Index ranked 138 countries based on the severity of terror attacks throughout 2017, and found that "The total number of deaths fell by 27 percent between 2016 and 2017, with the largest falls occurring in Iraq and Syria. The overall trend of a decline in the number of deaths caused by acts of terror reflects the increased emphasis placed on countering terrorism around the world since the surge in violence in 2013."
"In the Maghreb and Sahel regions of Northern Africa, there has been a resurgence of terrorist activity in the past two years, most notably of al-Qa'ida. As of March 2018 there were more than 9,000 members of terrorist groups active in the region, mostly concentrated in Libya and Algeria," it noted.
The GTI assessed the total global economic impact of terrorism at almost $52 billion.
USAfricaonline.com notes that the attacks by Nigeria's Boko Haram and its affiliates mainly in the north east and exponential rise in the violence unleashed by the Fulani herdsmen negatively affected the country. By Chido Nwangwu @Chido247
U.S calls on Nigeria to investigate killings of Shiite muslims by soldiers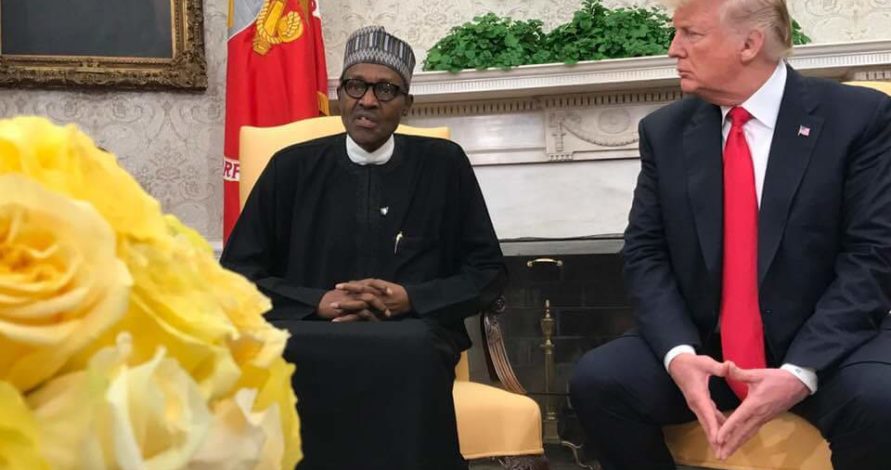 The United States embassy in Nigeria said on Thursday it was "concerned" and called for an investigation after supporters of an imprisoned Shiite cleric were killed in clashes with security forces.
The Islamic Movement of Nigeria (IMN) said 49 of its members were killed this week after the army and police fired live bullets at crowds who marched near and in the capital Abuja, calling into doubt the military's official death toll of six.
"The United States embassy is concerned by the deaths resulting from clashes between Nigerian security forces and members of the Islamic Movement of Nigeria in areas surrounding Abuja," said the US embassy in a statement.
"We urge government of Nigeria authorities to conduct a thorough investigation of the events and to take appropriate action to hold accountable those responsible for violations of Nigerian law. We urge restraint on all sides," it added.
Amnesty International said on Wednesday it had "strong evidence" that police and soldiers used automatic weapons against IMN members and killed about 45 people.
"We have seen a shocking and unconscionable use of deadly force by soldiers and police against IMN members," said Amnesty's Nigeria director Osai Ojigho.
Nigeria, Africa's largest economy, is almost evenly split between a mostly Muslim north – which is predominantly Sunni – and a largely Christian south.
Experts have warned the government that a heavy-handed response to the group risks sparking conflict in a volatile region where poverty is widespread.
IMN leader Ibrahim Zakzaky has been in custody since 2015, when an army crackdown killed 300 of his supporters, who were buried in mass graves, according to human rights groups.
Zakzaky is facing a culpable homicide charge in connection with the 2015 violence, and is in jail despite a court order granting him bail. ref: AFP