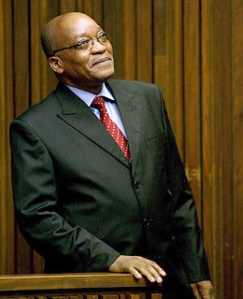 South Africa issues arrest warrant for biz man for $1.6 bln fraud
Cape Town: An arrest warrant has been issued for a South African businessman accused of orchestrating a 12.5 billion rand ($1.65 billion) fraud, Finance Minister Pravin Gordhan said on Tuesday. Lawyers and investigators working for investors have accused Barry Tannenbaum of operating a Ponzi-style scheme that has been compared to that exploited by epic U.S. swindler Bernard Madoff, albeit on a smaller scale.
Tannenbaum promised annual returns as high as 200 percent which he said were linked to pharmaceutical imports.
Gordhan said during a budget policy statement in parliament that warrants had been issued for the arrest of Tannenbaum and Dean Rees, a South African lawyer linked to Tannenbaum.
Tannenbaum did not reply to an emailed request for comment on Gordhan's announcement.
A South African court has frozen Tannenbaum's assets in the country. He now lives in Australia.
The scheme involved at least eight foreign jurisdictions, Gordhan said.
"It now appears that the scheme involved 12.5 billion rand in financial transactions. We know that one individual received more than 800 million in returns and in all likelihood is not paying tax on those returns," he said. Tannenbaum admitted to forging documents to deceive Qatar's Barwa Real Estate BRES.QA, a source close to the matter said earlier this year. Barwa said in June it was seeking repayments from a company operated by Tannenbaum and had stopped a $40 million revolving credit facility it had been providing.
Tannenbaum operated through his Frankel International and Frankel Chemical Corp companies, and is a relative of a founder of South Africa's No. 2 pharmaceuticals firm, Adcock Ingram (AIPJ.J). ref: Oct 27, 2009Reuters. Reporting by Gordon Bell; Writing by Marius Bosch; editing by John Stonestreet.