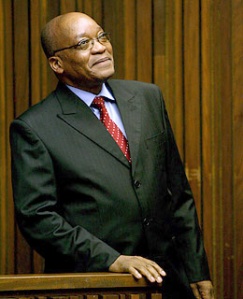 South Africa gets out of recession; grows GDP
USAfricaonline.com wt wire reports
Statistics South Africa has reported that South Africa's gross domestic product grew by an annualized rate of 0.9% in the third quarter compared with the preceding quarter. This beats analyst forecasts for 0.5% growth and growing concern of the country's leaders.
"The short-term indicators seem to tell us that the economy is picking up but long-term indicators tell us the economy is still [weak]," Joe De Beer, Statistics South Africa's head of economic analysis and research, said.
The rebound comes after the economy contracted by 7.4% and 2.8% respectively in the first and second quarters of the year. The main contributors to growth were the manufacturing industry, general government services, the construction industry and personal services. The South African rand rose 0.4% against the U.S. dollar in recent trading.