Catholic Cardinals set to vote in new Pope; Africans hope it's one of them
Catholic Cardinals set to vote in new Pope; Africans hope it's one of them
Special to USAfrica multimedia networks, and CLASSmagazine, Houston.                                                                 @Twitter.com/Chido247, Facebook.com/USAfricaChido n Facebook.com/USAfrica247
Roman Catholic Church cardinals (filed) into the 15th-century Sistine Chapel on Tuesday to begin their secret election of a successor to retired P
ope Benedict XVI. Cardinals under the voting-age limit of 80, totaling 115 are scheduled to begin their conclave at 4:30 p.m. in Rome after asking for God's guidance at a mass in St. Peter's Basilica.
Hailing from six continents, the red-hated "princes of the church" will choose a new leader of the world's 1.2 billion Catholics amid a waning church presence in Europe and North America and expansion in Asia, Africa and Latin America. The elections of John Paul II in 1978 and his successor Benedict in 2005 took three days and two days, respectively.
The German-born Benedict, 85, who on Feb. 11 said he no longer had the strength to lead the church, was the first pope to resign since Gregory XII in 1415.
The process of electing his successor will offer few signs about the winner until white smoke wafts over St. Peter's Square.
"We won't be sending any text messages" to announce the new pope's election, Vatican spokesman Federico Lombardi said at a press briefing on March 9. "A little bit of suspense is one of the nice things about this event."
On entering the conclave, cardinals and supporting staff must take a vow of secrecy. Under rules updated by Benedict, violating the vow brings automatic excommunication. During the conclave cardinals must remain in the Sistine Chapel, adorned with Michelangelo's frescoes, or their lodgings in the Vatican.
Only one ballot is held on the first day of the conclave, after which as many as four votes a day can be conducted.
When no candidate wins the required two-thirds of the votes, ballots are burned with a chemical to emit black smoke over St. Peter's Square. White smoke signals a new pope, who is later accompanied to a balcony over St. Peter's Square with the proclamation "Habemus Papam," Latin for "We have a pope."
Cardinal Joseph Ratzinger, who became Pope Benedict XVI, was elected after two days and four ballots on April 19, 2005, 17 days after John Paul's death. Conclave press passes that expire March 23 suggest the Vatican expects his successor will be installed by the March 24th start of Holy Week on Palm Sunday that runs through Easter.
Of the 115 cardinal electors, sixty-seven were created by Benedict and 48 by John Paul II.
They spent the last week with cardinals above the voting age discussing challenges facing the church and sizing up papal candidates, including possibly electing the first non-European pope in more than a millennium.
Some of the debates focused on how to improve the work of the Vatican bureaucracy known as the Curia in light of the so- called "Vatileaks" case involving leaked papal documents, which depicted a web of Vatican intrigue undermining Benedict's governance of the global church.
The cardinals also pondered how to reconnect with a Western culture that now largely rejects Catholic teachings on contraception and homosexuality, fails to understand why women can't be priests and lacks interest in topics of a more theological nature.
"The church is bleeding in the West," said Jack Valero, a founder of U.K.-based Catholic Voices, an international group that trains lay people to speak publicly about church issues. Valero predicts the new pope will be one of the cardinals working on the Vatican's "New Evangelization" council, which Benedict created in 2010 to develop ways to better communicate the faith to contemporary culture.
Members of the council include Angelo Scola, the 71- year-old archbishop of Milan; Vienna Archbishop Christoph Schonborn, 68; New York Archbishop Timothy Dolan, 63; Canada's Ouellet, the 68-year-old archbishop of Montreal; and Sao Paulo Archbishop Odilo Scherer of Brazil, 63.
Other non-European "papabili" include Argentina's Cardinal Leonardo Sandri, 69; Francis Arinze of Nigeria, 80; and Peter Turkson of Ghana, 64, dubbed "one of Africa's most energetic church leaders" by The Tablet, a British Catholic magazine.
Naming a South American or African would break from a tradition of European popes dating to the death of Syrian Gregory III in 741. Africa, where baptized Catholics more than tripled between 1980 and 2010 to 185.6 million, is the church's fastest-growing region. ref: South Atlantic News Agency.
——
AFRICAN CATHOLICS AND THE ELECTION OF POPE: For African Catholics and christians, the hope for the election of one of their own as pontiff will be raised, again. In the 2013 voting for a new Pope, Ghanaian Cardinal Peter Kodwo Appiah Turkson (64 years old man who speaks 8 languages) was highlighted as a major contender.
In the 1980s and 1990s, Nigerian-born Francis Cardinal Arinze was the most visible in the past 25 years. Arinze who was appointed Cardinal on the 25th of May 1985, has served as Prefect Emeritus of the Congregation for Divine Worship and the Discipline of the Sacraments, and as Cardinal Bishop of Velletri-Segni since April 2005.   Also, see April 25, 2002 USAfrica special report WILL ARINZE BE THE FIRST AFRICAN ELECTED POPE IN RECENT HISTORY? To our Brother Cardinal Arinze: May your pastoral lineage endure! By Chido Nwangwu. https://usafricaonline.com/arinzechido.html
Age is not on Arinze's side; younger African Cardinals may be in better contention. There are several other Africans including Alexandre do Nascimento of Angola who served as Archbishop Emeritus of Luanda. In 2012, a younger Nigerian John Onaiyekan was appointed Cardinal.
Pope Benedict XVI brought and shared with Africans his global message of christian progress, protection of life, opposition to terrorism, strong opposition and action against Catholic priest who abused children and pushed ecumenical harmony for believers and followers of Jesus Christ.                                                                                      • By Chido Nwangwu, Founder & Publisher of Houston-based USAfrica multimedia networks since 1992, first African-owned, U.S-based newspaper published on the internet USAfricaonline.com;  CLASSmagazine, the USAfrica-powered e-groups of  AfricanChristians, Nigeria360, IgboEvents, UNNalumni, and the pictorials site PhotoWorks.TV
WHY I CELEBRATE THE LIFE AND WORKS OF NELSON MANDELA. By Chido Nwangwu  https://usafricaonline.com/2010/07/15/mandela-why-i-celebrate-his-life-works-by-chido-nwangwu/
Follow USAfrica at Facebook.com/USAfricaChido , Facebook.com/USAfrica247                                                      and Twitter.com/Chido247
——
Nigeria's Federal Republic of Insecurity. By Chido Nwangwu, Publisher of USAfrica, USAfricaonline.com and the Nigeria360 e-group. https://usafricaonline.com/2011/12/17/nigeria-federal-republic-of-insecurity-by-chido-nwangwu/ : IF any of the Nigerian President's 100 advisers has the polite courage for the extraordinary task of reminding His Excellency of his foremost, sworn, constitutional obligation to the national interest about security and safety of Nigerians and all who sojourn in Nigeria, please whisper clearly to Mr. President that I said, respectfully: Nigerians, at home and abroad, are still concerned and afraid for living in what I call Nigeria's Federal Republic of Insecurity. FULL text of commentary at USAfricaonline.com https://usafricaonline.com/2011/12/17/nigeria-federal-republic-of-insecurity-by-chido-nwangwu/
—- 
• Nigeria's bin-Laden cheerleaders could ignite religious war, destabilize Africa. By USAfrica's Publisher Chido Nwangwu. https://usafricaonline.com/chido.binladennigeria.html http://www.google.com/search?client=safari&rls=en&q=USAfrica+Chido+Nwangwu+al-qaeda+terrrorism+nigeria&ie=UTF-8&oe=UTF-8 https://usafricaonline.com/tag/al-qaeda/ 310 killed by Nigeria's 'talibans' in Bauchi, Yobe n Maiduguri; crises escalate. USAfricaonline.com  on  July 28, 2009. www.usafricaonline.com/chido.ngrtalibans09.html http://www.groundreport.com/World/310-killed-by-Nigerias-talibans-in-Bauchi-Yobe-n-M/2904584
Obama's Africa agenda, our business and democracy. By Chido Nwangwu, Publisher of USAfricaonline.com and CLASS magazine and The Black Business Journal
USAfrica: As Egypt's corrupter-in-chief Mubarak slides into history's dustbin.  By Chido Nwangwu. https://usafricaonline.com/2011/01/30/chido-nwangwu-as-egypt-corrupter-in-chief-mubarak-slides-into-historys-dustbin-egyptians-not-waiting-for-obama-and-united-nations/
Tunisia, Egypt . . . Is Nigeria next? By Prof. Rosaire Ifedi           https://usafricaonline.com/2011/02/13/tunisia-egypt-is-nigeria-next-by-prof-rosaire-ifedi/
USAfrica: Awolowo's Starvation Policy against Biafrans and the Igbo requires apology not attacks on Achebe. By Francis Adewale.
How and Why Romney beat Obama in first presidential debate. By Chido Nwangwu, Publisher of USAfrica. https://usafricaonline.com/2012/10/03/how-and-why-romney-beat-obama-in-first-presidential-debate-by-chido-nwangwu/
Related insight: USAfrica's October 17, 2001 special report/alert: Nigeria's bin-Laden cheerleaders could ignite religious war, destabilize Africa. By USAfrica's Publisher Chido Nwangwu. https://usafricaonline.com/chido.binladennigeria.html
http://www.google.com/search?client=safari&rls=en&q=USAfrica+Chido+Nwangwu+al-qaeda+terrrorism+nigeria&ie=UTF-8&oe=UTF-8
https://usafricaonline.com/tag/al-qaeda/
• For seasoned insights and breaking news on these issues, log on to USAfricaonline.com and USAfrica powered e-groups including USAfrica at googlegroups. Follow us at Facebook.com/USAfricaChido, Facebook.com/USAfrica247 n Twitter.com/Chido247 
Related and prior reporting on the Jos crises on USAfrica, click here: https://usafricaonline.com/2011/08/16/10-killed-in-renewed-violence-near-jos/
News archives related to Jos, here https://usafricaonline.com/?s=jos
Trump looks foolish and crazy screaming about Obama's birth certificates, college records and Muslim connection. By Raynard Jackson
 News: At Ojukwu memorial in Dallas Texas, USAfrica's Chido Nwangwu challenges the Igbo nation to say never again like Jews.
• For seasoned insights and breaking news on these issues, log on to USAfricaonline.com and USAfrica powered e-groups including Nigeria360 at yahoogroups and USAfrica at googlegroups. Follow us at Facebook.com/USAfricaChido and Twitter.com/Chido247
U.S says it will investigate Zimbabwe presidential election violence; MDC disputes result; winner acknowledges there were "challenges"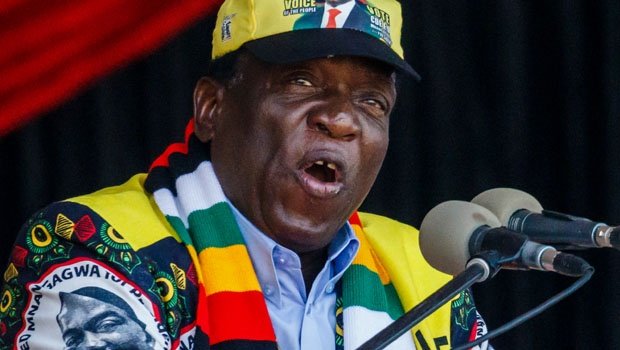 Special to USAfricaonline.com
The MDC Alliance led by 40-year-old Nelson Chamisa is disputing the outcome of the polls alleging that they were rigged to the point of having more votes than registered voters.
While the winner, ZANU PF leader and incumbent president, Emmerson Mnangagwa, 75, acknowledged that there were "challenges" he insisted the polls were free and fair.
The US Department of State said Zimbabwe's 30 July elections presented the country with a historic chance to move beyond the political and economic crises of the past and toward profound democratic change.
"Unfortunately, Zimbabwe's success in delivering an election day that was peaceful, and open to international observers, was subsequently marred by violence and a disproportionate use of deadly force against protestors by the security forces," the department's spokesperson Heather Nauert said in a statement.
Six people were shot dead on Wednesday by soldiers and many others were injured. A seventh person is reported to have succumbed to gunshot wounds on Friday at a hospital in Chitungwiza.
The US said it welcomes the commitment by Zimbabwe Electoral Commission (ZEC) to release comprehensive election results in a form that provides full transparency. ZEC maintains that the election results were an accurate reflection of the voters' will.
Former colonial master, Britain, also remained concerned about the developments.
"The UK remains deeply concerned by the violence following the elections and the disproportionate response from the security forces," said UK Minister of State for Africa, Harriett Baldwin.
She, however, urged electoral stakeholders to work together to ensure calm.
"While polling day passed off peacefully, a number of concerns have been raised by observer missions, particularly about the pre-election environment, the role of State media, and the use of State resources. There is much to be done to build confidence in Zimbabwe's electoral process."
Baldwin urged that any appeals against the results or the process be handled swiftly and impartially.– African News Agency (ANA)
Zimbabwe's presidential election offers opportunity for post-Mugabe progress. By Wilf Mbanga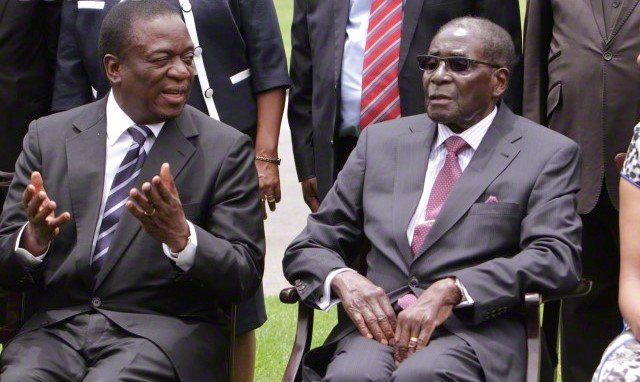 Today, Monday July 30, 2018, Zimbabweans [went] to the polls to elect Robert Mugabe's successor. For pretty much the average life expectancy of many Zimbabweans, one man has ruled the country with an iron fist. Eight elections were held during his rule – and every time, that fist ensured victory for Mugabe.
The current president, Emmerson Mnangagwa, 75, the man who finally ousted Mugabe in a bloodless coup last November, has also crushed his enemies ruthlessly in the past – but his iron fist lies within a well-padded velvet glove.
Mnangagwa goes head to head at the polls with Nelson Chamisa, 40, who took over as leader of the opposition Movement for Democratic Change (MDC) after Morgan Tsvangirai died earlier this year.
Whoever wins, this election heralds a new dawn for Zimbabwe. Mugabe has gone. Things will never be the same again. Certainly, Mnangagwa brings a lot of baggage from the Mugabe era – having been the former president's righthand man.
But he is different in many significant ways – today, Mugabe even urged voters to turn their backs on his leadership, and went so far as to wish Chamisa well. Most importantly, Mnangagwa understands business and is determined to resuscitate Zimbabwe's moribund economy and give the people what they so desperately want and need – jobs.
He is primarily a soldier, having left Zimbabwe as a teenager in the early 1960s for military training in China. He has fashioned himself after the former communist leader Deng Xiaoping, who modernised China and laid the foundations for the economic powerhouse it has become, while maintaining a strictly authoritarian regime.
Deng abandoned many orthodox communist doctrines to incorporate elements of the free-enterprise system. Mnangagwa seems determined to do the same for Zimbabwe. He is a wealthy man in his own right, having run Zanu-PF's and his own businesses since the early 1980s. He has been mentioned in a UN report on the plundering of mining and logging resources in the Democratic Republic of the Congo together with General Sibusiso Moyo, who is now the foreign affairs minister.
Over the eight months since he took the reins from Mugabe, Mnangagwa has given clear signals of a clean break with the past – actively courting the west, preaching and practising peace instead of violence, eschewing corruption, meeting business leaders and white farmers, and generally projecting himself as a reformist. He has met personally the many business missions that have visited the country this year, and has promised to get rid of the cumbersome bureaucracy that currently stifles new investment. He has suspended Mugabe's populist indigenisation act, which required foreigners to cede 51% of their shares to locals (ZANU-PF, of course) in all sectors except gold and diamond mining. He has even made it his election slogan – with party supporters everywhere sporting T-shirts proclaiming "Zimbabwe is open for business".
While Mugabe was a consummate manipulator, skilfully playing people off against each other and weaving a complex web of patronage, Mnangagwa is a much more of a strategist. He will be prepared to make tough decisions that could ultimately benefit the economy. He has certainly been more successful in attracting foreign investment in the short time he has been in power than Mugabe was in decades of berating the west.
The MDC's Chamisa is just as pro-business as Mnangagwa, and to his credit has surrounded himself with several capable technocrats. There is no whiff of corruption about him and he has been drawing massive crowds in many rural areas which, under Mugabe, were no-go areas for his party. And of course the MDC's democratic and human rights credentials are well established – while those of Zanu-PF are a constant cause for concern.
Should Chamisa win the election, there is no doubt that the world would welcome Zimbabwe back into the fold with open arms. But Mnangagwa is smart enough to realise that international recognition of his government can only come if this election is acknowledged as free and fair by the global community. While Britain has been unswervingly supportive of the post-Mugabe regime, the US has reserved judgment – recently renewing its sanctions on Zanu-PF leaders and companies, but promising to lift them once credible elections have taken place.
And there's the rub.
Many believe it is impossible for the Zimbabwe Electoral Commission to run a free and fair poll. It is accused of rigging every election since it was established in 2004; it is still staffed largely by the military and Zanu-PF loyalists; and it has shown shameful bias towards the ruling party in recent months. For example, the law says the ballot paper should be in alphabetical order, which places Chamisa second on the 23-person list. The commission cleverly formatted the paper into two lop-sided columns, in order to place Mnangagwa at the very top of column two.
So this election could bring three possible results: if Mnangagwa wins, the MDC already has enough ammunition against the electoral commission to cry foul.
If Chamisa wins convincingly, it will be a new dawn indeed – but the military might not
accept this, as the Generals have already invested a lot in Mnangagwa.
But if there is no clear winner, the most sensible way forward would be for the two protagonists to agree to a marriage of convenience – otherwise known as a government of national unity.
• Wilf Mbanga, once falsely classified by Mugabe's government as 'enemy of the people', is the founder, editor and publisher of The Zimbabwean weekly, published in the UK and Johannesburg
USAfrica: "Resign! Get out of office!" – Bishop Oyedepo tells Nigeria's President Buhari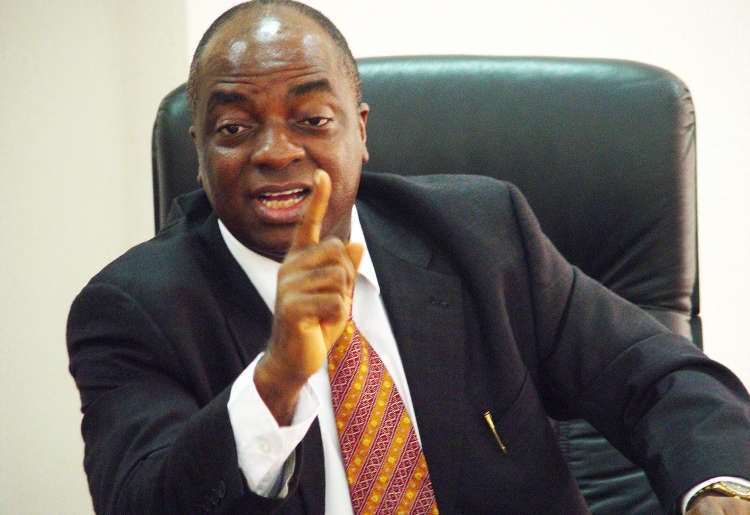 The founder of the Living Faith Church Worldwide, aka Winners' Chapel, Bishop David Oyedepo, has called on Nigeria's President Muhammadu Buhari, a retired army General, to resign due to what he considers to be the continuing failure of Buhari to stop  the incessant killings by militant Fulani herdsmen.
Oyedepo who spoke on the theme, "Enough is enough" recalled that "When I was talking in 2015, people were saying my own was too much, now everybody can see what's happening," he said. "What has moved forward in anybody's life? You don't know it's war. Why are they attacking the Christian communities? Why has nobody been arrested? I can tell you this, the authorities and the powers that be are behind them."
"We must wake up and push this evil back. Not one of those so-called herdsmen – they are jihadists – has been brought to book till date. Herdsmen don't shoot; they have been here all along. They are just taking cover under the herdsmen to assault innocent citizens. They wake up in the night and slice innocent children to pieces. Yet, you have a government in place. What!
"The most honourable thing for any non-performing leader to do is to resign. The most honourable thing is to resign. That's my own for Mr President. Resign! Get out of office! Even our Islamic friends in the North are calling on him to resign. Because that's the noblest thing to do. Or are we going to look at one system destroy a whole nation?"