At Ojukwu memorial in Dallas, USAfrica's Chido Nwangwu challenges Igbo nation to say "never again" like Jews.
At Ojukwu memorial in Dallas, USAfrica's Chido Nwangwu challenges the Igbo nation to say "never again" like Jews. 
The pictures of the event are already on the African diaspora's events mega-site www.PhotoWorks.TV   http://photoworks.tv/ojukwu-memorial-event-dallas-pics-video-by-chido-nwangwu-usafrica
Special to USAfricaonline.com,  the USAfrica-powered e-groups of  Nigeria360, IgboEvents, UNNalumni,  and CLASSmagazine Houston.
At the February 4, 2012 successful, solemn and message-filled ceremonies in Dallas (Texas) celebrating the life and meaning of the late, charismatic leader of the Republic of Biafra, Dim Chukwuemeka Odumegwu Ojukwu, the Igbo and other nationalities have been called upon to to profit from the key lesson of Ojukwu's public service: selfless dedication and courage to stand up to the challenges of history.
The Ojukwu memorial event townhall keynote speaker,  Founder & Publisher of Houston-based USAfrica multimedia networks Dr. Chido Nwangwu  challenged and had the audience of almost 500 persons, Biafran war veterans, priests and Igbo teens chanting "never again" when he said: "I call on the Igbo nation, the Igbo leadership and the younger generation Igbo to draw a line in history, pledge a commitment and say 'never again.' The Igbo should learn from Ojukwu's resolve and sacrifices during Biafra and say never again shall the Igbo be killed;
never again will the Igbo and the world allow almost 3 million of their fellow Igbo to be killed. The Igbo must say, learn and live like the Jews did after the Holocaust inflicted by Hitler by saying 'never again' and protecting their own. Join me in saying 'never again." 
Chido Nwangwu, recently profiled by CNN International for his work on public policy and multimedia, looked back at the history of Nigeria to assert that "46 years ago, Odumegwu Ojukwu saw the future of Nigeria and courageously confronted the radical zealotry of the forefathers and godfathers of today's Boko Haram since 1966 in Nigeria." He added that "Odumegwu Ojukwu is etched, permanently, on the minds of the Igbo nation and its people the same way the lines on the palm of my hands remain a permanent part of my being…." 
He recalled that his first interview with the late Ojukwu took place in 1988 at the former Biafran leader's Villaska Lodge home in Victoria Island, Lagos (in the company of Dr. Chuba Okadigbo who served as political adviser to Nigeria's President Shagari and later became President of Nigeria's Senate and writer Dr. Chidi Amuta); and two other interviews in the U.S.
One of the remarkable parts  of the event sponsored by the Igbo Community Association of Nigeria (ICAN) occurred when the Biafran veterans drawn from the Dallas- Fort Worth area marched, folded and delivered a flag of Biafra to the extended Odumegwu Ojukwu family attending the special honor.  It was taken with a salute by Mrs. Vero Anuligo (nee Ojukwu).  Capt. Baldwin (Longus) Izuchukwu Ihemelu (former commander of 2nd Battalion, 67 Brigade, "S" Div. during the Biafra/Nigeria civil war (1967-1970) was the Commander of the Biafra Veteran Squad and inspector of the guard of honor at the Gen. Ojukwu's memorial ceremony in Dallas/Forth Worth Area. 2nd Lt Paul Iwuchukwu led the parade.
The commendation, inter-denominational service was led by Venerable Dr. Ernest Oramasionwu, Rev. John Ubabuco, Rev. Ike Ogujiofor, Rev. Dr. Gabe Echendu, Rev. Dan Ofoegbu, Ven. Ndukaku Okereke and Rev. Fr. Arthur Unachukwu.
The prolific novelist and former staff of the Chief Chike Momah delivered an eulogy  where he said "I join everyone else in saying to Dim Emeka Ojukwu: You were divinely ordained to be our man of destiny and, but for the obscenely insurmountable odds stacked against you, you would have fulfilled that destiny. But your work may not necessarily have come to a full stop with your passing. You have lit a flame which seems temporarily to have been extinguished. But the idea and notion of Biafra lives on. And, sooner or later, the world – the United Nations Organization – will sit up, and do for the Igbo what it has done for Southern Sudan. And when that happens, you – our Eze Igbo Gburugburu – would finally have a memorial befitting your unparalleled work and strivings for your people."
The grand dame Oyibo Odinamadu who could not make the event due to ill health sent in a message noting that Ojukwu "was indeed the peoples' beloved hero and king! He bravely, courageously, and heroically led Biafra in the War of Survival. And there was also another hero who, affected the peaceful surrender for Biafra, negotiated for Biafra, and led us, into survival of Peace, and no general massacre!"
There were dance performances by Igbo youth of ICAN Dallas Fort Worth and Anambra Women dance,  Abigbo Mbaise, masquerade dances Odogwu and Okwonma Awka.
An outstanding delivery of Igbo news was read by Chukwuemeka Iwuji while the able master of ceremonies for the event was Paul Okeke aka Dakwasienyi.
The chairperson of the committee Nnaerika Okonkwo told USAfrica and IgboEvents that "ICAN committee is very appreciative of the effort of the entire Igbo community, the speakers, ministers, veterans and the Odumegwu Ojukwu family for making it a special day honoring our late hero."
USAfrica notes that the ICAN President Sam Nwankwo, committee members Nnaerika Okonkwo, attorney Charles Maduka, Mrs. Ethel Momah, Ada Nworah, Ijele Anozie, Chima Ahanotu, Cyril Maduagwu, Emmanuel Ogwo, Ike  Agbo, Amechi Onoh, Bede Ikeokpara, Philip Odoemena, Philip Ozoani, Ogbogu Achonwa, financial secretary of ICAN Ejike Arizor, Engr. Okafor and several others worked tirelessly to make a success of the history-making event. Sylvan Odobulu flew in from Houston to support the event which had the attendance of former president of ICAN attorney Bernard Nwaiwu, former president of Nzuko Umu Aro Dallas Chris Onyeador, former president Orlu Regional Assembly Emeka Iwunze, Peoples Club Arlington chapter president Emma Okafor, Eze Walter Ekwu, Peoples Club Dallas  chapter president Onyekachi Okoro, Eddie Osuagwu, Ike Ginigeme and several persons.
The pictures of the event are already on the African diaspora's events mega-site www.PhotoWorks.TV   http://photoworks.tv/ojukwu-memorial-event-dallas-pics-video-by-chido-nwangwu-usafrica
—-
 USAfrica, and first African-owned, U.S-based newspaper published on the internet USAfricaonline.com; The Black Business Journal, CLASSmagazine,  PhotoWorks.TV,  AchebeBooks.com, Nigeria360, USAfricaTV and several blogs, assessed by The New York TImes as the largest and arguably most influential multimedia networks for Africans and Americans. News@USAfricaonline.com. wireless: 1-832-45-CHIDO (24436). Office: 713-270-5500.
• For seasoned insights and breaking news on these issues, log on to USAfricaonline.com and USAfrica powered e-groups including Nigeria360 at yahoogroups and USAfrica at googlegroups. Follow us at Facebook.com/USAfricaChido and Twitter.com/Chido247
Obama's Africa agenda, our business and democracy. By Chido Nwangwu, Publisher of USAfricaonline.com and CLASS magazine and The Black Business Journal
Nigeria's Federal Republic of Insecurity. By Chido Nwangwu, Publisher of USAfrica, USAfricaonline.com and the Nigeria360 e-group. https://usafricaonline.com/2011/12/17/nigeria-federal-republic-of-insecurity-by-chido-nwangwu/ : IF any of the Nigerian President's 100 advisers has the polite courage for the extraordinary task of reminding His Excellency of his foremost, sworn, constitutional obligation to the national interest about security and safety of Nigerians and all who sojourn in Nigeria, please whisper clearly to Mr. President that I said, respectfully: Nigerians, at home and abroad, are still concerned and afraid for living in what I call Nigeria's Federal Republic of Insecurity. FULL text of commentary at USAfricaonline.com https://usafricaonline.com/2011/12/17/nigeria-federal-republic-of-insecurity-by-chido-nwangwu/
Jonathan's Boko Haram problem and firing of Ringim. By Chido Nwangwu
https://usafricaonline.com/2012/01/25/jonathans-boko-haram-problem-and-firing-of-ringim-by-chido-nwangwu/
Related insight: USAfrica's October 17, 2001 special report/alert: Nigeria's bin-Laden cheerleaders could ignite religious war, destabilize Africa. By USAfrica's Publisher Chido Nwangwu. https://usafricaonline.com/chido.binladennigeria.html
http://www.google.com/search?client=safari&rls=en&q=USAfrica+Chido+Nwangwu+al-qaeda+terrrorism+nigeria&ie=UTF-8&oe=UTF-8
https://usafricaonline.com/tag/al-qaeda/
Related and prior reporting on the Jos crises on USAfrica, click here: https://usafricaonline.com/2011/08/16/10-killed-in-renewed-violence-near-jos/
News archives related to Jos, here https://usafricaonline.com/?s=jos
310 killed by Nigeria's 'talibans' in Bauchi, Yobe n Maiduguri; crises escalate. USAfricaonline.com  on  July 28, 2009. www.usafricaonline.com/chido.ngrtalibans09.html
http://www.groundreport.com/World/310-killed-by-Nigerias-talibans-in-Bauchi-Yobe-n-M/2904584
USAfrica: As Egypt's corrupter-in-chief Mubarak slides into history's dustbin.  By Chido Nwangwu. https://usafricaonline.com/2011/01/30/chido-nwangwu-as-egypt-corrupter-in-chief-mubarak-slides-into-historys-dustbin-egyptians-not-waiting-for-obama-and-united-nations/
Tunisia, Egypt . . . Is Nigeria next? By Prof. Rosaire Ifedi           https://usafricaonline.com/2011/02/13/tunisia-egypt-is-nigeria-next-by-prof-rosaire-ifedi/
In the light of an icon, my mentor Stanley Macebuh (1942-2010). By Chido Nwangwu  https://usafricaonline.com/2011/03/07/stanley-macebuh-tribute-by-chido-nwangwu/ 
USAfrica: Buhari to debate Atiku, Moghalu on January 19; rising Sowore not listed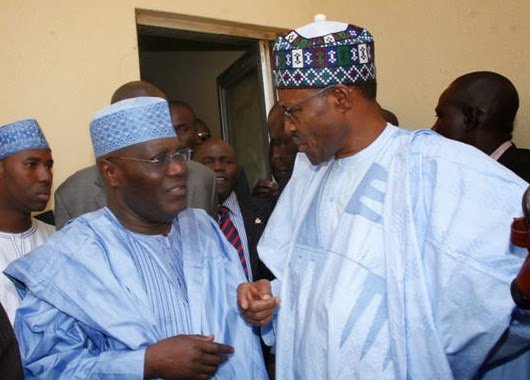 As the countdown to the February 2019 presidential elections in Africa's most populated country continues, Nigerian Elections Debate Group (NEDG) and the Broadcasting Organisations of Nigeria (BON) have announced the "names of political parties" that they have pre-qualified to participate in the 2019 vice presidential and presidential debates.
The Executive Secretary of the NEDG, Eddie Emesiri, listed the parties as the following: Allied Congress Party of Nigeria (ACPN), Alliance for New Nigeria (ANN), All Progressives Congress (APC), Peoples Democratic Party (PDP) and Young Progressives Party (YPP).
The Presidential debate will hold on Saturday, January 19, 2019 while the VP debate will be in Abuja on Friday, December 14, 2018.
President Buhari, a retired army general who does not warm up to contrary even if helpful views, USAfrica notes, will have the opportunity of counterpoint exchanges with his 2015 former ally Atiku Abubakar, and especially from the  former deputy Governor of Nigeria's Central Bank Prof. Kingsley Moghalu. 
Significantly, the debate excludes Omoyele Sowore, the activist-journalist and young candidate who is among the top canvassers and most travelled candidates (inside and outside Nigeria) in search of votes. By Chido Nwangwu, Founder & Publisher of USAfrica [Houston] and USAfricaonline.com
https://usafricaonline.com/2018/05/19/usafrica-why-saharareporters-sowores-disrupt-the-nigerian-system-message-is-gaining-momentum-by-chido-nwangwu/
Global Terrorism Index ranks Nigeria, Somalia and Egypt among the worst hit.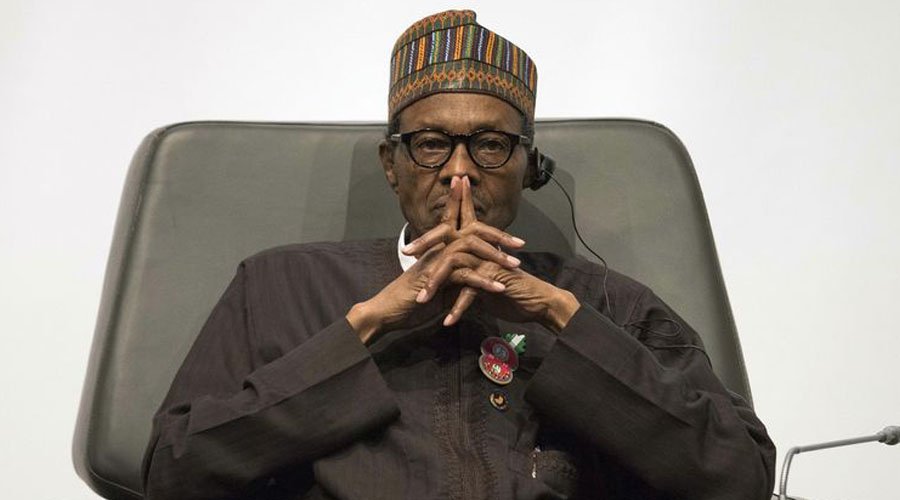 The Global Terrorism Index for 2018 has been released by the Institute for Economics and Peace, which recorded 3 African countries of Nigeria, Somalia and Egypt among the worst hit. Iraq's almost daily blasts placed it at the top, followed by Afghanistan, Nigeria, Syria, and Pakistan.
The GTI found that "the global impact from terrorism is on the decline, it also shows that terrorism is still widespread, and even getting worse in some regions."
The United States is at number 20.
The Index ranked 138 countries based on the severity of terror attacks throughout 2017, and found that "The total number of deaths fell by 27 percent between 2016 and 2017, with the largest falls occurring in Iraq and Syria. The overall trend of a decline in the number of deaths caused by acts of terror reflects the increased emphasis placed on countering terrorism around the world since the surge in violence in 2013."
"In the Maghreb and Sahel regions of Northern Africa, there has been a resurgence of terrorist activity in the past two years, most notably of al-Qa'ida. As of March 2018 there were more than 9,000 members of terrorist groups active in the region, mostly concentrated in Libya and Algeria," it noted.
The GTI assessed the total global economic impact of terrorism at almost $52 billion.
USAfricaonline.com notes that the attacks by Nigeria's Boko Haram and its affiliates mainly in the north east and exponential rise in the violence unleashed by the Fulani herdsmen negatively affected the country. By Chido Nwangwu @Chido247
Nigerian army posts Trump video to justify shooting muslim Shiites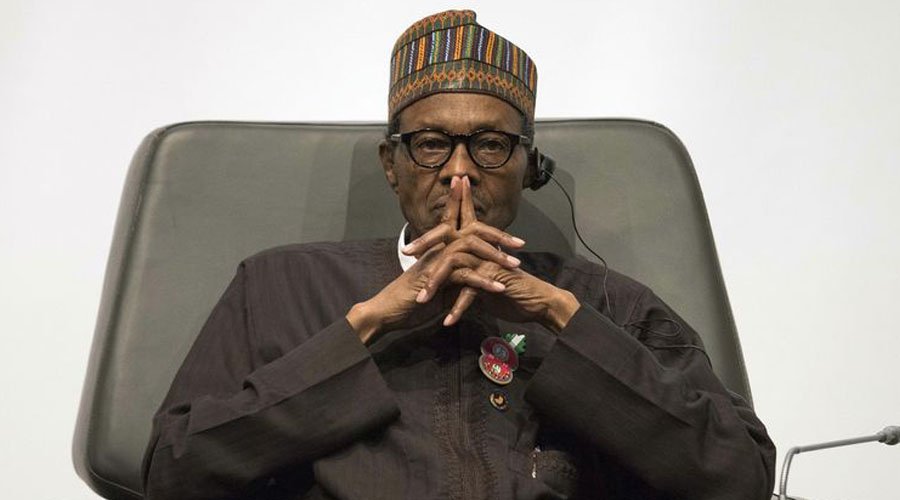 Nigeria's army (has) posted a video of US President Donald Trump saying soldiers would shoot migrants throwing stones to justify opening fire on a Shiite group (last) week.
In the video, Trump warns that soldiers deployed to the Mexican border could shoot Central American migrants who throw stones at them while attempting to cross illegally.
"We're not going to put up with that. They want to throw rocks at our military, our military fights back," said Trump in remarks made on Thursday.
"I told them (troops) consider it (a rock) a rifle. When they throw rocks like they did at the Mexican military and police, I say consider it a rifle."
Nigeria's defence spokesman John Agim told AFP that the army posted the video in response to criticism that its security forces had acted unlawfully.
The Islamic Movement of Nigeria (IMN) said 49 of its members were killed after the army and police fired live bullets at crowds who marched near and in the capital Abuja. The army's official death toll was six.
Amnesty International said Wednesday it had "strong evidence" that police and soldiers used automatic weapons against IMN members and killed about 45 people in an "unconscionable use of deadly force by soldiers and police".
The United States embassy in Nigeria said Thursday it was "concerned" and called for an investigation.
"The video was posted in reaction to the Amnesty International report accusing the army of using weapons against pacifist Shiite protesters…. Not only did they use stones but they were carrying petrol bombs, machetes and knives, so yes, we consider them as being armed," said Agim.
"We intervened only because the IMN members are trying to harm our people, they are always meeting us…at security check points and trying to provoke us, they even burned a police vehicle."
Nigeria, Africa's largest economy, is almost evenly split between a mostly Muslim north — which is predominantly Sunni — and a largely Christian south.
Experts have warned the government that a heavy-handed response to the group risks sparking conflict in a volatile region where poverty is widespread.
IMN leader Ibrahim Zakzaky has been in custody since 2015, when an army crackdown killed 300 of his supporters who were buried in mass graves, according to rights groups.
Zakzaky is facing a culpable homicide charge in connection with the 2015 violence. He remains in jail despite a court order granting him bail.
On Thursday, 120 of 400 IMN members arrested by police on Monday were  charged with "rioting, disturbance of public peace and causing hurt," said a court official in Abuja on Friday.
According to court documents seen by AFP, the IMN members had been ordered to disperse but they "refused and started throwing stones at the police officers and other members of the public and thereby caused them bodily harm".
All the suspects pleaded not guilty and were granted bail with the court hearing to resume on December 5.