Which is the world's most generous country?
A global survey of charitable giving conducted on 135 nations might give us a renewed sense of faith in humanity.
Global Terrorism Index ranks Nigeria, Somalia and Egypt among the worst hit.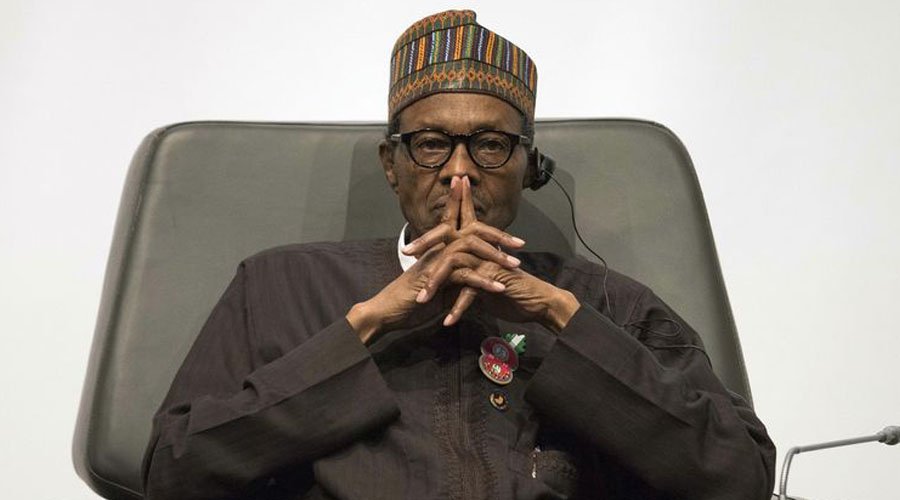 The Global Terrorism Index for 2018 has been released by the Institute for Economics and Peace, which recorded 3 African countries of Nigeria, Somalia and Egypt among the worst hit. Iraq's almost daily blasts placed it at the top, followed by Afghanistan, Nigeria, Syria, and Pakistan.
The GTI found that "the global impact from terrorism is on the decline, it also shows that terrorism is still widespread, and even getting worse in some regions."
The United States is at number 20.
The Index ranked 138 countries based on the severity of terror attacks throughout 2017, and found that "The total number of deaths fell by 27 percent between 2016 and 2017, with the largest falls occurring in Iraq and Syria. The overall trend of a decline in the number of deaths caused by acts of terror reflects the increased emphasis placed on countering terrorism around the world since the surge in violence in 2013."
"In the Maghreb and Sahel regions of Northern Africa, there has been a resurgence of terrorist activity in the past two years, most notably of al-Qa'ida. As of March 2018 there were more than 9,000 members of terrorist groups active in the region, mostly concentrated in Libya and Algeria," it noted.
The GTI assessed the total global economic impact of terrorism at almost $52 billion.
USAfricaonline.com notes that the attacks by Nigeria's Boko Haram and its affiliates mainly in the north east and exponential rise in the violence unleashed by the Fulani herdsmen negatively affected the country. By Chido Nwangwu @Chido247
Kenya's President returns home after meeting with Trump on trade, security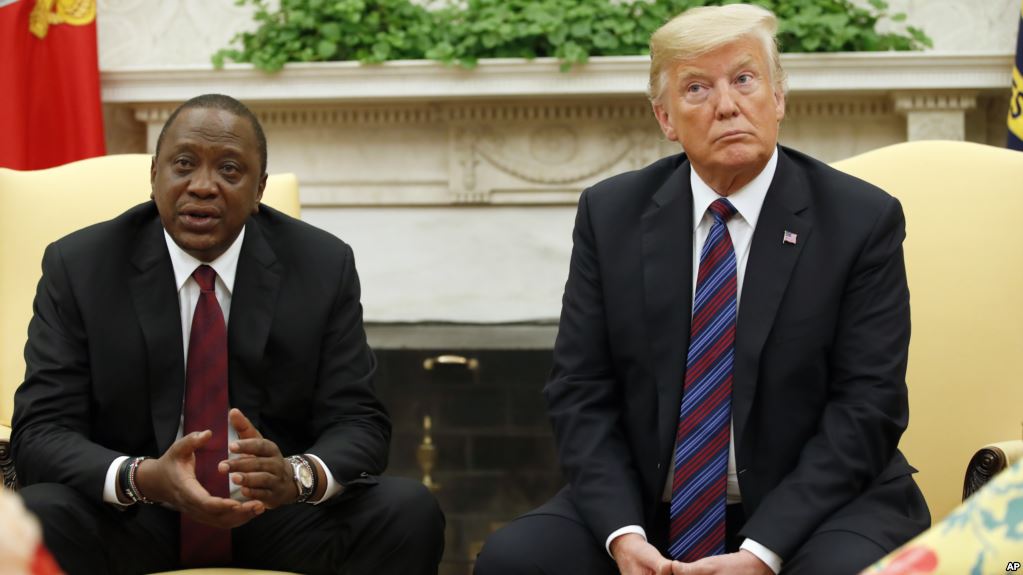 President Uhuru Kenyatta has returned to Nairobi from his meeting with President Donald Trump on Monday at the White House, where the two leaders talked trade, security and some issues facing the two continents.
Kenya is emerging from a period of election turmoil. He's the second African leader to meet with Trump at the White House, following a visit by Nigeria's president earlier this year.
Trump has been criticized for paying too little attention to the continent and faced demands for an apology earlier this year after his private comments about "shithole countries" in Africa and other regions were leaked to journalists.
U.S. first lady Melania Trump, who helped welcome Kenyatta and his wife to the White House, is planning a solo trip to Africa this fall.
Trump and Kenyatta, during remarks to reporters in the Oval Office and Cabinet room, said they would be discussing a series of topics, including cooperation on terrorism and building trade and investment ties. USAfrica/VOA
Angolans elect retired General Lourenco as President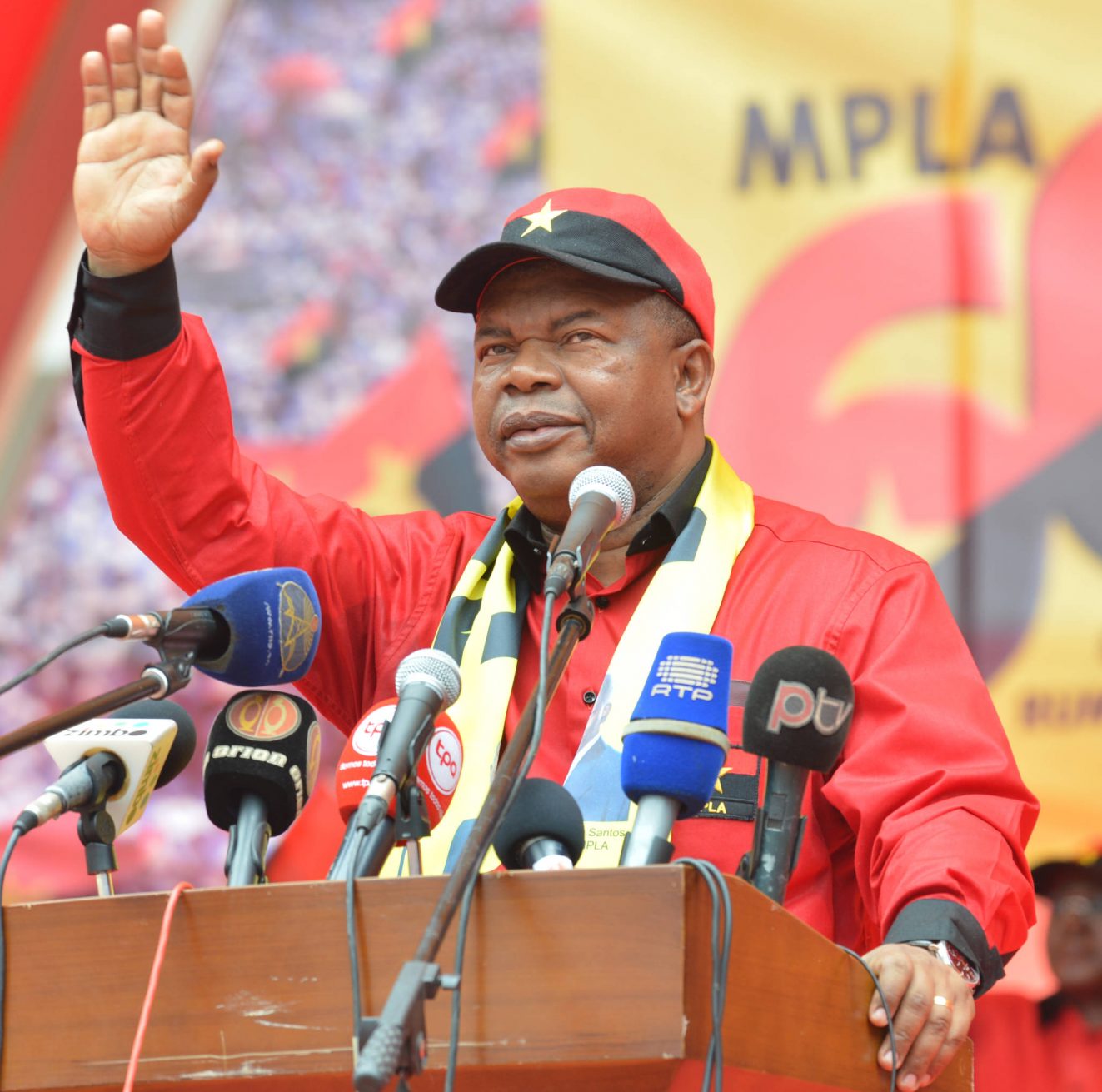 Luanda (AFP): Angola's next president, Joao Lourenco, is a ruling party loyalist and former general who endured several years out of favour after angling for the top job in the 1990s.
Since then, Lourenco, 63, has convinced key regime players he is the right man to succeed Jose Eduardo dos Santos, who has ruled the oil-rich southwest African nation for 38 years.
As the deputy president of the People's Movement for the Liberation of Angola (MPLA) — and defence minister until last month — Lourenco is now "part of the inner circle of power", said Didier Peclard, an Angola specialist at the University of Geneva.
The MPLA won Wednesday's election, carrying Lourenco to power as the party's presidential candidate.
It was something of a turnaround for a man whose ambition nearly ended his career in the 1990s when Dos Santos hinted he might stand down. Lourenco failed to hide his desire to succeed him.
Dos Santos, believing the former general was being opportunistic, forced Lourenco into several years of "political purgatory", according to Peclard.
His apparent flirtation with resignation had been merely "a political manoeuvre to bring those in the party with ambitions out of the woodwork, and Joao Lourenco paid the price," he said.
Joao Manuel Goncalves Lourenco was born on March 5, 1954, in Lobito, in western Angola.
As a young man, he fought against the then colonial power Portugal. After Angola won its independence in 1975, he fought in the civil war that erupted between the MPLA government and UNITA rebels.
Like Dos Santos, Lourenco studied in the former Soviet Union, which trained a number of rising young African leaders during decolonisation.
He became political chief of the armed wing of the MPLA in the civil war — a Cold War proxy conflict that drew in Cuban forces to fight alongside the MPLA, while CIA-backed militias opposed them.
In 1984, he was appointed governor of the eastern province of Moxico, Angola's largest, quickly rising through the MPLA hierarchy.
The ex-artillery general later led his party's group in parliament before becoming deputy speaker of the National Assembly.
His appointment as defence minister in 2014 secured his position as favoured successor to Dos Santos.
Now that he is to become president, his main challenge may be Angola's shift to free-market capitalism at a time when volatile oil prices are taking a heavy toll on the crude-dependent economy.
– 'Hardline MPLA general' –
Lourenco "has a reasonable reputation as a moderate, not an extreme character," said Soren Kirk Jensen of the Chatham House research group in London.
"He is probably the right person to be the bridge as Angola goes through a transition."
Rumours abound that Dos Santos had hoped to hand over the reins of power to one of his children, one of whom, Isabel dos Santos, is Africa's first billionaire woman according to Forbes magazine.
But Jensen said that "there is speculation that high-ranked people in the party put their foot down against this."
Opponents of Dos Santos's all-powerful regime believe Lourenco offers little hope of real change in Angola.
Activist and journalist Rafael Marques, a leading regime critic, said Lourenco was at heart "a hardline MPLA general".
Former political prisoner Nuno Alvaro Dala said that under Lourenco "power in Angola will continue to be militarised".
He is married to Ana Dias Lourenco, a former minister who also represented Angola at the World Bank. They have six children.