USAfrica: Yoruba leaders in Afenifere say Buhari is the god-father of Fulani herdsmen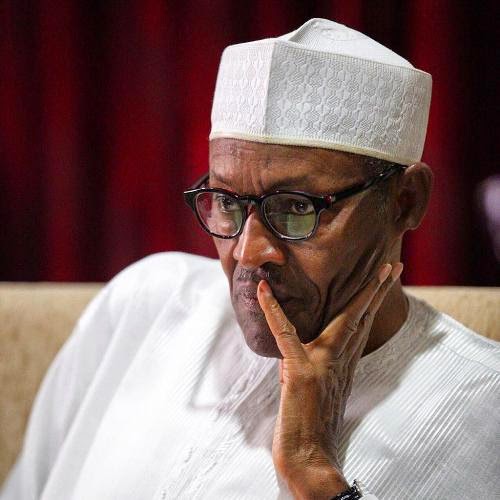 *Communique of the General Assembly of Afenifere, an influential leadership organization championing the interests of the Yorubas of southwest Nigeria, after their meeting of  June 26, 2018, at the Akure home of their Leader, Chief R.F Fasoranti. USAfrica [Houston] and USAfricaonline.com are publishing the communique with minor editing – for clarity:
After exhaustive deliberations on the state of the nation, the following communique was adopted:
1, Plateau Genocide and President Buhari's conflict of interest: Meeting was devastated by the genocide that took place in Plateau State on Sunday [June 24, 2018] in which over 200 deaths occurred by eyewitnesses accounts deaths but the police admitted 100. These wanton killings and official irresponsibility portrays Nigeria as a barbaric entity and we, [the] Yoruba people, are pained living in the same space with the bestial elements who kill innocent people in cruel manner.
The images of little children killed mercilessly with open skulls make anyone with human blood flowing in his or her veins to shrink.
We are further distressed that the response of President Buhari to the murder of hundreds of our citizens did not attract a word of sympathy or regret .
It is very infuriating that the President's response and that of Miyetti Allah appeared to have been authored from the same laptop.
The Chairman of North Central zone of Miyetti Allah, Danladi Ciroma, said the attacks were a retaliation for the loss of three hundred cows. Said he "These attacks are retaliatory …. Those who carried out the attacks must be on revenge mission …Fulani herdsmen have lost over 300 cows in the last few weeks…..Since these cows were not found, no one should expect peace in the areas."
President Buhari who is also the Grand Patron of Miyetti Allah who described the Fulani herdsmen terror as "herdsmen/farmers" clashes (a case of two fighting but dead bodies only on one side) also repeated the missing cows and even added another charge Miyetti Allah did not remember: According to information available to the Presidency about one hundred cattle had been rustled by a community in Plateau State, and some herdsmen were killed in the process. The State Governor, Simon Lalong had had invited the aggrieved groups and pleaded against further action …Less than forty eight hours later violence broke out (a euphemism for the word "retaliation" used by Miyetti Allah Chief).
The President used the word "thugs" thrice to describe protesting residents while admitting that human life was becoming "increasingly cheap " under his watch without saying what he is doing to make it worthy or bring the herdsmen who have admitted killing people to book.
He also repeated the blame game of "desperate people " causing instability and chaos" in furtherance of the vain attempt by the administration to divert attention from Fulani herdsmen responsible for the serial murders.
Three months ago, we did say that the President is afflicted by conflict of interests as Grand Patron of Miyetti Allah and the President of the Federal Republic of Nigeria . It is the affliction that has seen him now functioning as a Miiyetti Allah godfather at a time he should be presidential .We asked him and we are calling on him to make a choice between the two.
It is pointless at this stage making any demand on this incorrigible administration.
We ask our people to have special prayers for the souls of all those killed and for God to have mercy on Nigeria in all our mosques on Friday 29th June in our churches on Sunday 1st of July, and for Him to see us through the last few months of this administration .
Politically, Nigerians must now gird their loins and see the democratic uprooting of this administration as a task that must be done in 2019 so as to save the the country from utter destruction .There is no land where the blood of the innocent is being shed daily like Nigeria that can make progress in any area of human endeavor. ENOUGH IS ENOUGH!
2, RESTRUCTURING IS A NATIONAL AGENDA
At a time when the country as at the verge of collapse as a result of structural defects ,we noted that the President while receiving Urhobo leaders on Monday was still da missed the popular call for restructuring of the country when he said "Every group asking for restructuring has got their own agenda and I hope it can be accommodated by the constitution "
We say without any reservation to Mr President that the call for restructuring is a selfless call borne out of the need to retrieve Nigeria from the brink of collapse and put It back on track .If the President talks about people with personal agenda on restructuring ,it. Can only be those who insert it in their manifestos to win elections and turn around to say they are getting different definitions of restructuring after they came to power .
We insist that for the country to move forward and develop ,it has to be restructured into a proper federation .
3, NO PUBLIC FUNDED RANCHES IN YORUBALAND
Meeting rejects the idea of public funded ranches which is an imperialist agenda of cresting Federal Cattle Territories across Nigeria .We insist that Cattle rearing is a private business and the Government has no business getting involved if there was no sinister.
No inch of Yoruba land will be available for such and no Governor should cede any land for such.
Yinka Odumakin
National Publicity Secretary
Afenifere
USAfrica: 60 years since masterpiece, Things Fall Apart, ACHEBE Lives on. By Chido Nwangwu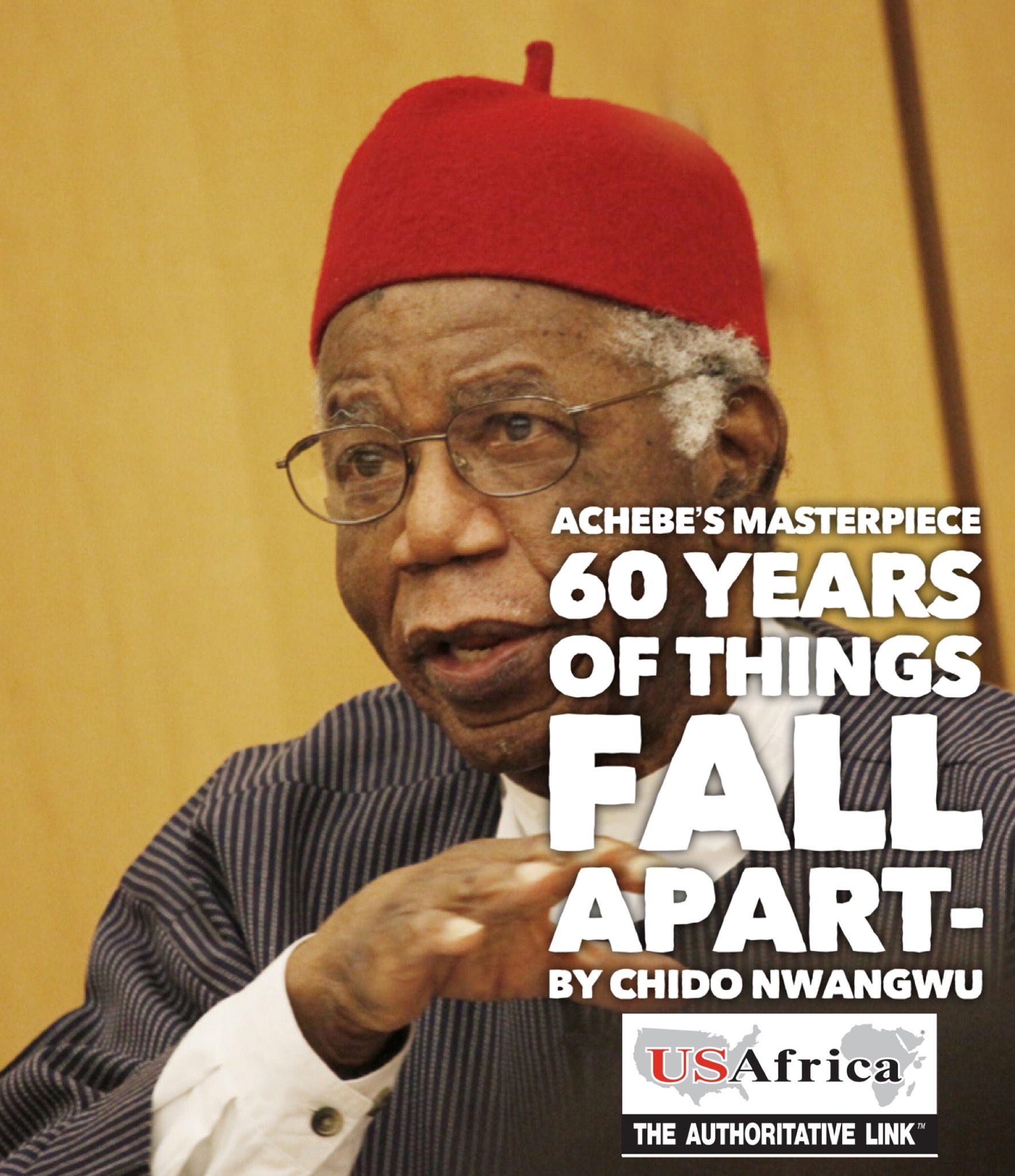 60 years since masterpiece, Things Fall Apart, ACHEBE Lives on
By Chido Nwangwu
Chinua Achebe, prophet and great writer, who was born on November 16, 1930, will be remembered forever for what he did in 1958. 
In 1958, Achebe's first novel, Things Fall Apart, was released and he told the conflicted story of Okonkwo, communal life, clash of faiths, dynamics of the clash of cultures and more, set in pre-colonial and colonial Umuofia, of the Igbo nation.
In the assessment of U.S former President Barack Obama, it is "A true classic of world literature… a masterpiece that has inspired generations of writers in Nigeria, across Africa, and around the world."
Since 1958, with the masterpiece work, Things Fall Apart, five important historical benchmarks became evident:
First, Achebe laid the foundation for the modern African literature. Whereby the stories and narratives about Africa and Africans hold our perspectives and values amidst the realities of a global market. 
Princeton University's professor of philosophy, Kwame Anthony Appiah, hit the proverbial nail on its head when he said that "In every English and non-English speaking country on the planet, if you ask a student to name just one African novel, it is most likely to be Things Fall Apart by Achebe. It is the beginning of the African canon. it is difficult to think of anything else without it." Like him, I believe Achebe's works are rich fountains of knowledge for credible and engaging understanding of African pre-colonial, colonial and post-colonial history and realities.
On February 18, 2002, a distinguished jury of scholars and critics (from 13 countries of African life and literature) selected Achebe as the writer of the Best book, 'Things Fall Apart.'
Second, he firmed up the prologue for taking on the litany of Euro-Caucasian racist "scholars" who "objectified" Africa and African lives.
In Achebe's Things Fall Apart and other works, the centrality of Chi (God) attains an additional clarity in the Igbo cosmology. I've studied, lived and tried to better understand, essentially, the towering moral certainties which Achebe have employed in most of his works.
Also, it is a world which prefers a quasi-capitalistic business attitude to life while taking due cognizance of the usefulness of the whole, the community. .
Bottomline: in the Achebe accurate and contextual depiction of pre-colonial Igbo life, the rewards for hardwork/farming are wealth and family! 
Third, in an era of grammatical overload, obscurantism and verbosity, he entered the arena with what I commend as the yet unmatched, uniquely Achebesque style and structure of simplicity, clarity, accessibility and organic lucidity. Achebe is good!
Prof. Achebe, Africa's most acclaimed and fluent writer of the English Language, our pathfinder, the intellectual godfather of millions of Africans and lovers of the fine art of good writing, was only 28 years when he wrote the classic, Things Fall Apart, in 1958, long before I was born. 
Fourth, between 1958 and 2013, amidst a body of first rate works, he will be remembered as one of history's great witnesses and chroniclers. Other than 'Things Fall Apart' (1958), some of Achebe's other major books are 'No Longer at Ease' (1960), 'Arrow of God' (1964; rev. 1974); In 1983, Achebe wrote the often quoted pamphlet, 'The Trouble with Nigeria.' In the latter, he cited the litany of failures of the leaders and pointed the way forward; 'Anthills of the Savannah' (1987) and his notes and memoir on Biafra titled 'There Was a Country' (2012). Those works and his civic, moral conscience placed him on a pedestal which I characterize as the power and permanence of Chinua Achebe! Consequently, he lives in our hearts and minds as an immortal writer!
Fifth, on the critical questions regarding why Achebe become a writer; and why he wrote Things Fall Apart? He revealed: "In the end, I began to understand there is such a thing as absolute power over narrative. Those who secure this privilege for themselves can arrange stories about others pretty much where, and as, they like."
For him, there's an organic relationship between writing as education and the building of a better society. Recall that the prolific Achebe wrote in 1975 in his work 'Morning Yet on Creation Day' that "The writer cannot be excused from the task of re-education and regeneration that must be done."
I recall flying back to the U.S. (from South Africa to New York) to attend Prof. Achebe's 70th birthday at the historic Bard College (November 3-4, 2000) and its related conference titled, 'Home and Exile: Achebe at 70″. Achebe was in the midst of his friends and some of the best writers in the world. He mentioned "how everyone has spoken so nicely of me, this evening…." Then, came his one sentence punchline commentary on the gross grandiosity of African leaders: "If I were a military dictator, these two days of November would have been declared national holidays!" He burst into laughter. That's vintage Achebean sarcasm.
By the year 2020, USAfrica projects Achebe's magnum opus, Things Fall Apart, would have been translated into 75 languages, and sold almost 25 million copies and listed among the world's best 50 novels. 
In the full, honest context of the litany of calamities, catastrophes and crimes across Nigeria, Cameroon, Democratic Republic of Congo and many communities, may I conclude with the poem written in 1919 titled The Second Coming by William Butler Yeats (1865-1939) — from where Achebe gave the  title for his 1958 novel: 
    "Turning and turning in the widening gyre
    The falcon cannot hear the falconer;
    Things fall apart; the centre cannot hold;
    Mere anarchy is loosed upon the world,
    The blood-dimmed tide is loosed, and everywhere
    The ceremony of innocence is drowned;
    The best lack all conviction, while the worst
    Are full of passionate intensity"
Long live Chinua Achebe, the Eagle on the Iroko!
——————————————•
Dr. Chido Nwangwu, analyst on CNN & SKY news,  moderator of the Achebe Colloquium (Governance, Security, and Peace in Africa) December 7-8, 2012 at Brown University in Rhode Island and former adviser on Africa business to the Mayor of Houston, is the Founder & Publisher of Houston-based USAfrica multimedia networks since 1993, first African-owned, U.S-based newspaper published on the internet USAfricaonline.com
Chido is completing the 2019 book titled MLK, MANDELA & ACHEBE: Power, Leadership and Identity.  E-mail: Chido@USAfricaonline.com
———————————————
U.S calls on Nigeria to investigate killings of Shiite muslims by soldiers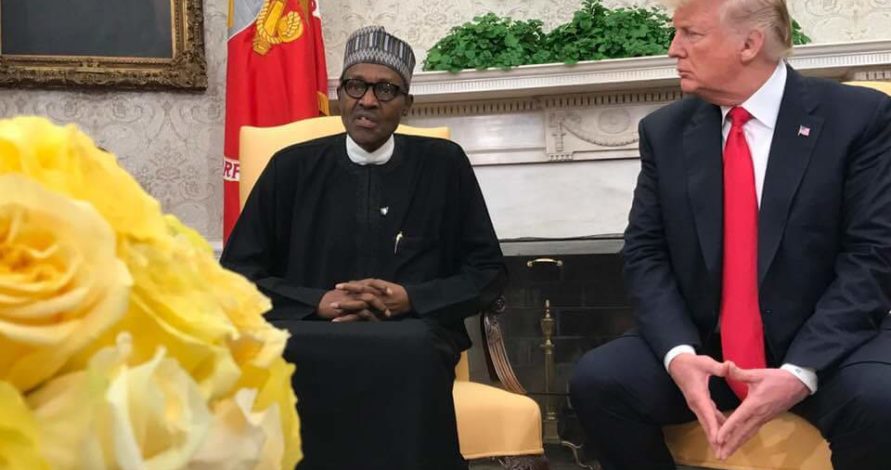 The United States embassy in Nigeria said on Thursday it was "concerned" and called for an investigation after supporters of an imprisoned Shiite cleric were killed in clashes with security forces.
The Islamic Movement of Nigeria (IMN) said 49 of its members were killed this week after the army and police fired live bullets at crowds who marched near and in the capital Abuja, calling into doubt the military's official death toll of six.
"The United States embassy is concerned by the deaths resulting from clashes between Nigerian security forces and members of the Islamic Movement of Nigeria in areas surrounding Abuja," said the US embassy in a statement.
"We urge government of Nigeria authorities to conduct a thorough investigation of the events and to take appropriate action to hold accountable those responsible for violations of Nigerian law. We urge restraint on all sides," it added.
Amnesty International said on Wednesday it had "strong evidence" that police and soldiers used automatic weapons against IMN members and killed about 45 people.
"We have seen a shocking and unconscionable use of deadly force by soldiers and police against IMN members," said Amnesty's Nigeria director Osai Ojigho.
Nigeria, Africa's largest economy, is almost evenly split between a mostly Muslim north – which is predominantly Sunni – and a largely Christian south.
Experts have warned the government that a heavy-handed response to the group risks sparking conflict in a volatile region where poverty is widespread.
IMN leader Ibrahim Zakzaky has been in custody since 2015, when an army crackdown killed 300 of his supporters, who were buried in mass graves, according to human rights groups.
Zakzaky is facing a culpable homicide charge in connection with the 2015 violence, and is in jail despite a court order granting him bail. ref: AFP
BrkNEWS: America under threat of terrorism by mail; suspect quizzed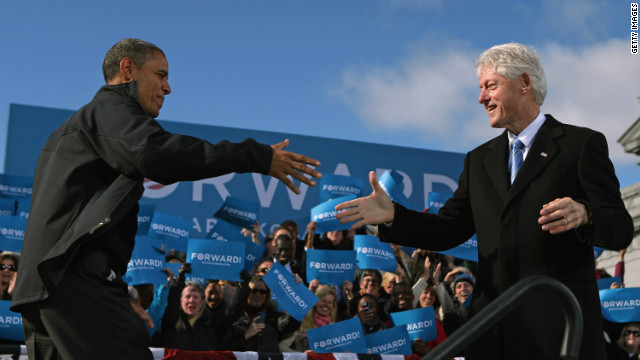 The discovery of pipe bombs mailed to prominent Democrats, CNN and a liberal billionaire has put the United States on edge and sent law enforcement officials scrambling to prevent any more packages from reaching their targets.
The hunt for a serial mail bomber began late Tuesday night when Secret Service personnel conducting standard mail screenings found a pipe bomb inside a plain manila envelope with a bubble-wrapped interior addressed to former secretary of state Hillary Clinton.
A similarly packaged bomb was found hours later in mail addressed to former president Barack Obama.
Neither bomb got close to its intended target, and neither contained a written message, according to law enforcement officials.
At least seven suspicious packages were sent in New York, Washington and Florida, including to prominent African American Democrats, Obama's attorney general Eric Holder and Maxine Waters, a California lawmaker.
Waters was sent three packages, according to the FBI.
The envelopes were marked with computer-printed address labels. Each listed Debbie Wasserman Schultz, former chairwoman of the Democratic National Committee, as the sender.
Those targeted were a virtual litany of US President Donald Trump's favourite subjects of criticism in tweets and at campaign rallies, from his "lock her up" slogan for Clinton to his denunciation of CNN as "fake news".
From the White House, Trump initially appealed for unity, saying "acts of political violence" have "no place in the United States".
"Those engaged in the political arena must stop treating political opponents as being morally defective," he later told a campaign rally in Wisconsin, before switching his criticism back to the media.
The attacks began on Monday when police "proactively detonated" a pipe bomb found at a residence in New York's suburbs owned by billionaire philanthropist and Democratic donor George Soros, who's often portrayed by conservatives as a secretive bankroller of liberal causes.
Officials described the devices as attempted acts of terrorism and cautioned that the number of bombs – and intended victims – could grow.
"This investigation is of the highest priority for the FBI," FBI Director Christopher Wray said.
One such package used an incorrect address for Holder, and it was "returned" to Wasserman Schultz's office in Sunrise, Florida, where it was intercepted, according to officials.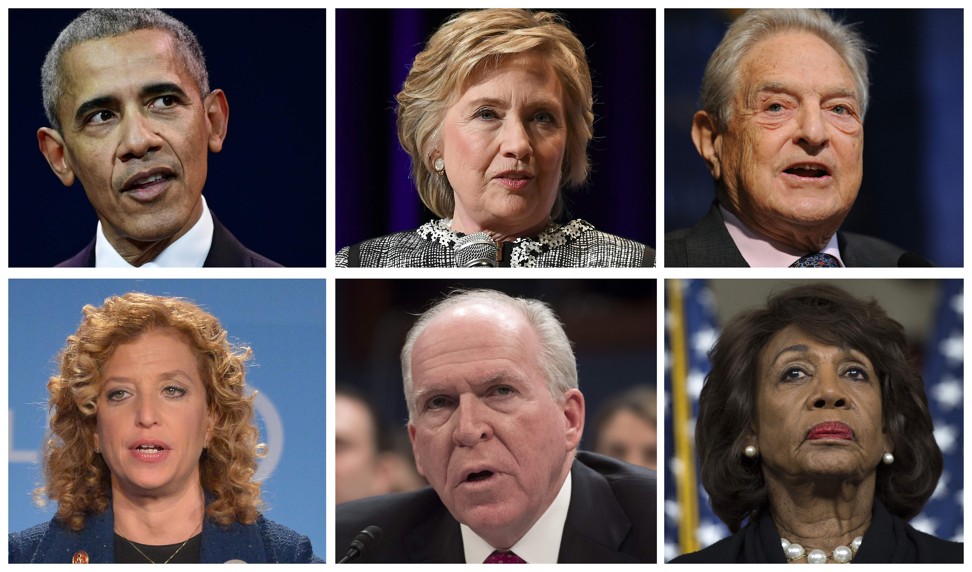 Authorities do not believe she had anything to do with the packages and think she was a potential victim.
The bomb addressed to former CIA director John Brennan was found in the mail at CNN's office in New York.
Since leaving the government, Brennan has been an outspoken critic of Trump; he is an on-air analyst for NBC News and MSNBC, rather than CNN.
The Secret Service intercepted the package addressed to Clinton at the home she shares with her husband, former president Bill Clinton, north of Manhattan on Tuesday, and a second package addressed to Obama's Washington home on Wednesday.
Law enforcement officials described the devices as PVC pipes stuffed with explosive material and shards of glass.
They were wrapped in electrical wire and tape, but they provided no detail on how they would have been detonated.
Malcolm Brady, a former Bureau of Alcohol, Tobacco, Firearms and Explosives official who spent decades investigating bomb suspects, said federal agents were carefully poring over the packages for any clues they may hold as to the identity or location of the sender.
"You have to be extremely careful when you examine this stuff, because a piece of tape could have a fingerprint on it," Brady said.
Most mail-bombing suspects are "loner types", said Brady, who added he doubts this bomber made a mistake when he used a bad address for Holder.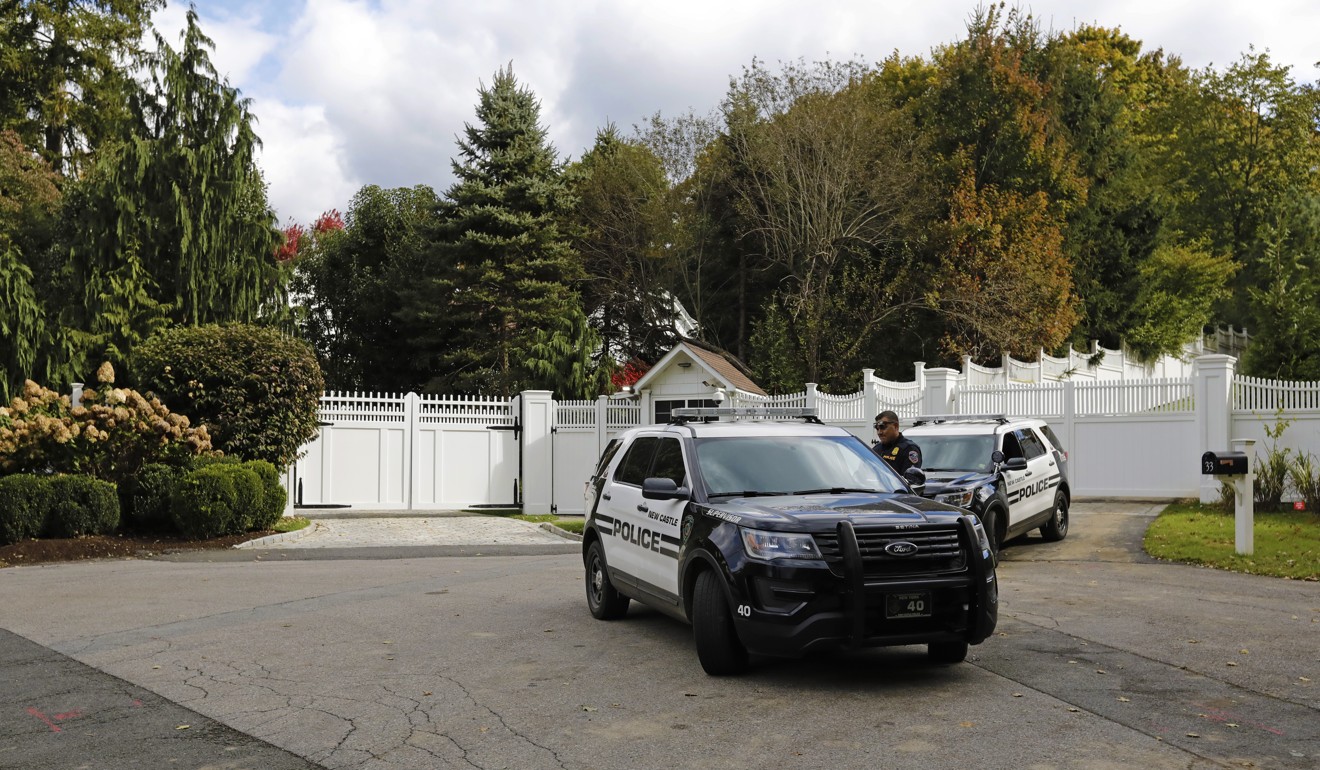 "That looks like an intentional manipulation of the system, to try to get it to go to the congresswoman (Wasserman Schultz). I strongly suspect he wanted that package to go to her. That suggests he's really focused on her."
The US Postal Service operates a sophisticated imaging system that photographs the outside each piece of mail processed across the country and can be used to determine the specific location of where it was sent.
That's how federal officials were led to a woman who sent the poison ricin through the mail to Obama and then-New York City Mayor Michael Bloomberg in 2013.
The envelopes and packaging materials themselves will also be closely scrutinised.
"It will be a treasure trove of forensic evidence," said Anthony Roman, a private security and investigations consultant.
"As human beings, we are filtering off our DNA everywhere we walk, everywhere we sit."
Even the most careful bomber is likely to leave behind genetic material that could be used to identify them, especially traces of sweat, saliva or skin cells. There may also be fingerprints or hair.
But it may not be that simple to catch the culprit.
There have been times, such as with the recent spate of bombings in Austin, Texas, as well as with the notorious Unabomber, when each device had a different "signature" in an attempt to throw off authorities or as the person making the devices tested and finessed their technique.
The Washington Post, Agence France-Presse, Associated Press, Reuters