USAfrica: Yoruba leaders in Afenifere say Buhari is the god-father of Fulani herdsmen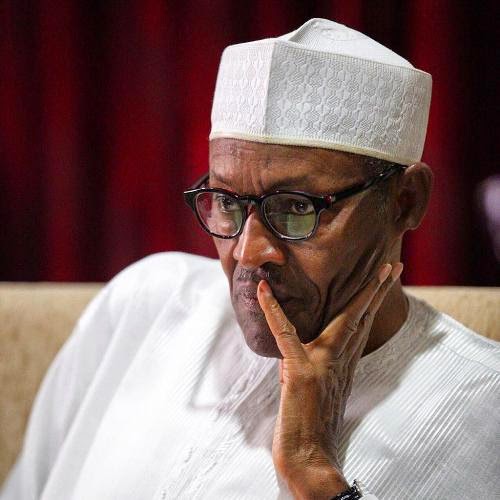 *Communique of the General Assembly of Afenifere, an influential leadership organization championing the interests of the Yorubas of southwest Nigeria, after their meeting of  June 26, 2018, at the Akure home of their Leader, Chief R.F Fasoranti. USAfrica [Houston] and USAfricaonline.com are publishing the communique with minor editing – for clarity:
After exhaustive deliberations on the state of the nation, the following communique was adopted:
1, Plateau Genocide and President Buhari's conflict of interest: Meeting was devastated by the genocide that took place in Plateau State on Sunday [June 24, 2018] in which over 200 deaths occurred by eyewitnesses accounts deaths but the police admitted 100. These wanton killings and official irresponsibility portrays Nigeria as a barbaric entity and we, [the] Yoruba people, are pained living in the same space with the bestial elements who kill innocent people in cruel manner.
The images of little children killed mercilessly with open skulls make anyone with human blood flowing in his or her veins to shrink.
We are further distressed that the response of President Buhari to the murder of hundreds of our citizens did not attract a word of sympathy or regret .
It is very infuriating that the President's response and that of Miyetti Allah appeared to have been authored from the same laptop.
The Chairman of North Central zone of Miyetti Allah, Danladi Ciroma, said the attacks were a retaliation for the loss of three hundred cows. Said he "These attacks are retaliatory …. Those who carried out the attacks must be on revenge mission …Fulani herdsmen have lost over 300 cows in the last few weeks…..Since these cows were not found, no one should expect peace in the areas."
President Buhari who is also the Grand Patron of Miyetti Allah who described the Fulani herdsmen terror as "herdsmen/farmers" clashes (a case of two fighting but dead bodies only on one side) also repeated the missing cows and even added another charge Miyetti Allah did not remember: According to information available to the Presidency about one hundred cattle had been rustled by a community in Plateau State, and some herdsmen were killed in the process. The State Governor, Simon Lalong had had invited the aggrieved groups and pleaded against further action …Less than forty eight hours later violence broke out (a euphemism for the word "retaliation" used by Miyetti Allah Chief).
The President used the word "thugs" thrice to describe protesting residents while admitting that human life was becoming "increasingly cheap " under his watch without saying what he is doing to make it worthy or bring the herdsmen who have admitted killing people to book.
He also repeated the blame game of "desperate people " causing instability and chaos" in furtherance of the vain attempt by the administration to divert attention from Fulani herdsmen responsible for the serial murders.
Three months ago, we did say that the President is afflicted by conflict of interests as Grand Patron of Miyetti Allah and the President of the Federal Republic of Nigeria . It is the affliction that has seen him now functioning as a Miiyetti Allah godfather at a time he should be presidential .We asked him and we are calling on him to make a choice between the two.
It is pointless at this stage making any demand on this incorrigible administration.
We ask our people to have special prayers for the souls of all those killed and for God to have mercy on Nigeria in all our mosques on Friday 29th June in our churches on Sunday 1st of July, and for Him to see us through the last few months of this administration .
Politically, Nigerians must now gird their loins and see the democratic uprooting of this administration as a task that must be done in 2019 so as to save the the country from utter destruction .There is no land where the blood of the innocent is being shed daily like Nigeria that can make progress in any area of human endeavor. ENOUGH IS ENOUGH!
2, RESTRUCTURING IS A NATIONAL AGENDA
At a time when the country as at the verge of collapse as a result of structural defects ,we noted that the President while receiving Urhobo leaders on Monday was still da missed the popular call for restructuring of the country when he said "Every group asking for restructuring has got their own agenda and I hope it can be accommodated by the constitution "
We say without any reservation to Mr President that the call for restructuring is a selfless call borne out of the need to retrieve Nigeria from the brink of collapse and put It back on track .If the President talks about people with personal agenda on restructuring ,it. Can only be those who insert it in their manifestos to win elections and turn around to say they are getting different definitions of restructuring after they came to power .
We insist that for the country to move forward and develop ,it has to be restructured into a proper federation .
3, NO PUBLIC FUNDED RANCHES IN YORUBALAND
Meeting rejects the idea of public funded ranches which is an imperialist agenda of cresting Federal Cattle Territories across Nigeria .We insist that Cattle rearing is a private business and the Government has no business getting involved if there was no sinister.
No inch of Yoruba land will be available for such and no Governor should cede any land for such.
Yinka Odumakin
National Publicity Secretary
Afenifere
USAfrica: Fani-Kayode tells Buhari to "step down" like Nigeria's Finance Minister Adeosun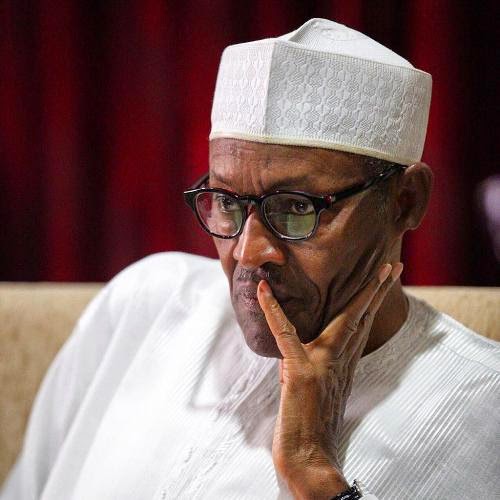 Special to USAfrica [Houston] and USAfricaonline.com @Chido247
Femi Fani-Kayode, one of the prolific critics of Nigeria's President retired Gen. Mohammadu Buhari has called on Buhari to emulate his Finance Minister Kemi Adeosun who resigned two days ago over national youth service misrepresentations.

"I was one of her harshest critics but the fact that she has stepped down impresses me. How I wish that Buhari himself would take a cue from her and step down as well." Fani-Kayode, former Aviation Minister commended Adeosun "for courageously treading the path of honor by resigning."
Buhari has also faced criticism for his factually lopsided appointments especially against the south eastern Igbo who.form at least 1/5th of Nigeria's population.
Aretha Franklin's melodious voice, dignity and clarity were triple drivers of her artistic excellence. By Chido Nwangwu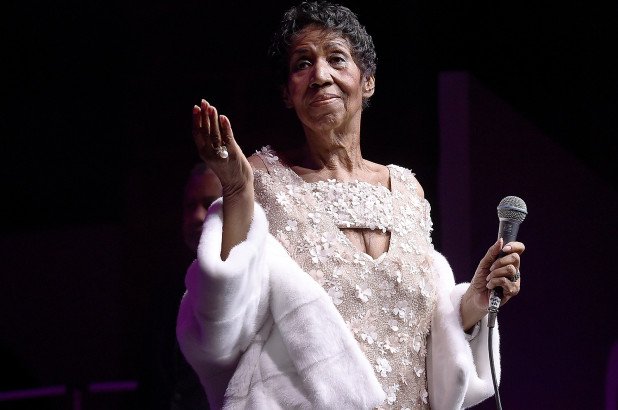 @Chido247
I believe that Aretha Franklin's melodious voice, dignity and clarity were triple drivers which continue to make her artistic excellence a trans-generational gift to humanity.
Aretha Franklin who made an outstanding entry into both gospel and soul music with the release of her first album in 1956, titled 'Songs of Faith', died today, August 16, 2018, at her home in Detroit. She was 76 years old.

Aretha was born on March 25, 1942, in Memphis, Tennessee.

She is the first woman to be inducted into the Rock & Roll Hall of Fame, and affectionately and deservedly called the Queen of Soul — especially in high regard for songs such as "Respect." She was a part of the U.S civil rights movement.

I believe that Aretha Franklin's melodious voice, dignity and clarity were triple drivers which continue to make her artistic excellence a trans-generational gift to humanity.
By Chido Nwangwu, Founder & Publisher of USAfrica [Houston], USAfricaonline.com and author of the soon-to-be-released 2018 book titled MLK, MANDELA & ACHEBE: Power, Leadership & Identity
SOYINKA accuses OBASANJO of awarding OIL blocks in return for SEX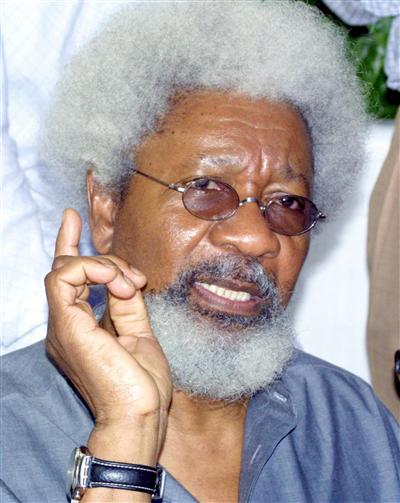 Special to USAfrica [Houston] and USAfricaonline.com
Nobel laureate Prof. Wole Soyinka, calling former President Olusegun Obasanjo, a degenerate, liar, predator and sadist, has challenged him to swear whether he never awarded oil blocks in return for sexual gratification while he presided over the affairs of Nigeria.
Soyinka spoke in his Interventions VIII series, titled: 'Quis Custodiet Ipsos Custodes?' also sub-titled 'Gani's Unfinished Business," launched recently in Lagos, Southwest Nigeria.
He said Obasanjo knows him so well that he does not make accusations lightly and that he despises snide insinuations. "I now challenge you (Obasanjo) to search your soul, very deeply, and swear to this nation that you never awarded oil blocks in return for sexual gratification. I do not make accusations lightly and I despise snide insinuations. I believe you know me well enough. And I am no prude, I am not a hypocrite of sexual desire, nor am I interested in the seamy side of Power. Take your time, think deeply and remember that each day brings you closer and closer to your Maker and the Day of Judgment-going by your own
professions."
Soyinka said sex-for-grades as a solution to that burdensome energy seemed to have become the practice, saying that even when Donald Trump and Bill Clinton were accused of sexual misconduct, no one ever accused Trump of using his nation's assets for a romp on the presidential desk of the oval office and that not even Clinton who nearly lost his office through Monica Lewinsky, was ever accused of passing off any of the White House heirlooms, or influenced contracts in return for sexual favour. "If I denounce you (Obasanjo) as a degenerate in need of help, remember that I do not require fiction. Verifiable truth is solemnly at my disposal. I do not concoct a thousand snipers for a thousand listed enemies of governance-one of the most impudent egregious fantasies ever manufactured by a former ruler, simply to destroy a successor and persuade oneself that one is a maker and breaker of governments," he said. Soyinka also said that during Obasanjo's celebration of the 10th anniversary of his Presidential library, the former president accused him of blocking his ambitions to become the Secretary General of the United Nations.
According to Soyinka, "could someone please stop crediting me with that level of international clout? Of course, I feel totally content and fulfilled with my contribution to that operation to 'save our world' from the clutches of a predator, sadist and liar-convincing evidence of which we provided in our successful diplomatic offensive-but the umbrage should also go to that very Femi Falana and the late Beko Ransome-Kuti, with whom I worked in close collaboration."
Soyinka also said that under Obasanjo's watch, and with proven collaboration, an elected governor was kidnapped, locked in a toilet and held there under duress to force him to sign cheques on the state treasury, saying that "he escaped confinement, thanks to a sympathetic policeman , but the state went up in flames. The state radio and television houses were torched. The House of Assembly and the law courts—my own special preserve-were vandalized. Who did you say was President at that time?" Soyinka made reference to a letter written to Obasanjo by Col. Abubakar Umar, in which the former military governor accused Obasanjo of awarding oil block indiscriminately and illegally. (News Agency of Nigeria and PMNews)