Special to USAfrica magazine (Houston) and USAfricaonline.com, first African-owned U.S-based newspaper published on the internet.
By Eberechukwu Godgive Orji, Contributor to USAfrica.
I've just finished reading this frank and wonderful piece. It's titled:
Mr. President, Where is our Money and the State of our Union? By Chido Nwangwu, Founder & Publisher of USAfrica
We are afraid of even the best out of the candidates vying for the presidency because we have been disappointed too many a time.
And, we do not trust the Independent National Electoral Commission (INEC) because there is nothing independent about them.
Many of us who are young and interested in the path of development and democracy believe the INEC rigs the election for the highest bidder or rather, rigs for as many candidates as are willing to fill their pockets.
Some INEC staff are holding onto people's PVCs.
I applied to work with INEC during the election. Thankfully, I was part of those that were sent a message to be present for clearance.
On the clearance day, INEC staff frustrated us by keeping us under the sun for hours, and they were very slow with their job (intentionally) that some people started to bribe them with money to approve their clearance.
It's a pity and a shame that there is nothing independent about INEC. INEC may just be one of the most corrupt organizations in Nigeria.
The deadline for collection of the old cash notes by February 10, has been relaxed. Yet, for weeks, banks have been issuing 'old notes' to us.
The state of Nigeria is very devastating, especially for us, its youths who are just coming up in life. Unfortunately, we do not seem to see hope in Nigeria for us in this present time.
At a time when our parents should be relaxing and reaping the fruits of their labour, they are yet laboring for us. This is the cause of the present 'Japa' syndrome.
Everyone wants to leave Nigeria for better opportunities, even though some of them do not know what their condition may be in the next country they are emigrating to.
What is holding most people back is the lack of finance.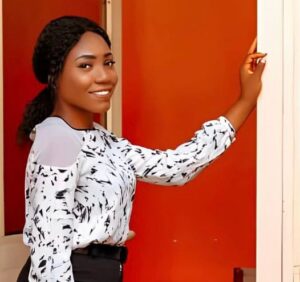 Lots of people have left the country in the space off one year. One would think that there would be better opportunities for those of us that are still here, unfortunately, it seems like those persons never had a job that they left or that they traveled out of the country with their jobs.
The rate of unemployment is still as high as ever.
Now, the current source of commotion is the country's poor cash flow.
I really hope that this election time Nigerians will elect a good and Godly leader, who will not disappoint us from the presidential seat. The fact is that: we have had enough!
It is on our own part to vote; backed up with prayer.
My prayer: may God deliver Nigeria into the competent hands of a good, humane, and transformational leader!